12 Pop Culture Moments That Almost Didn't Happen for the Most Random Reasons
From 'Friends' to 'Clueless,' here are all the movies, TV shows, and scenes that were this close to not even happening.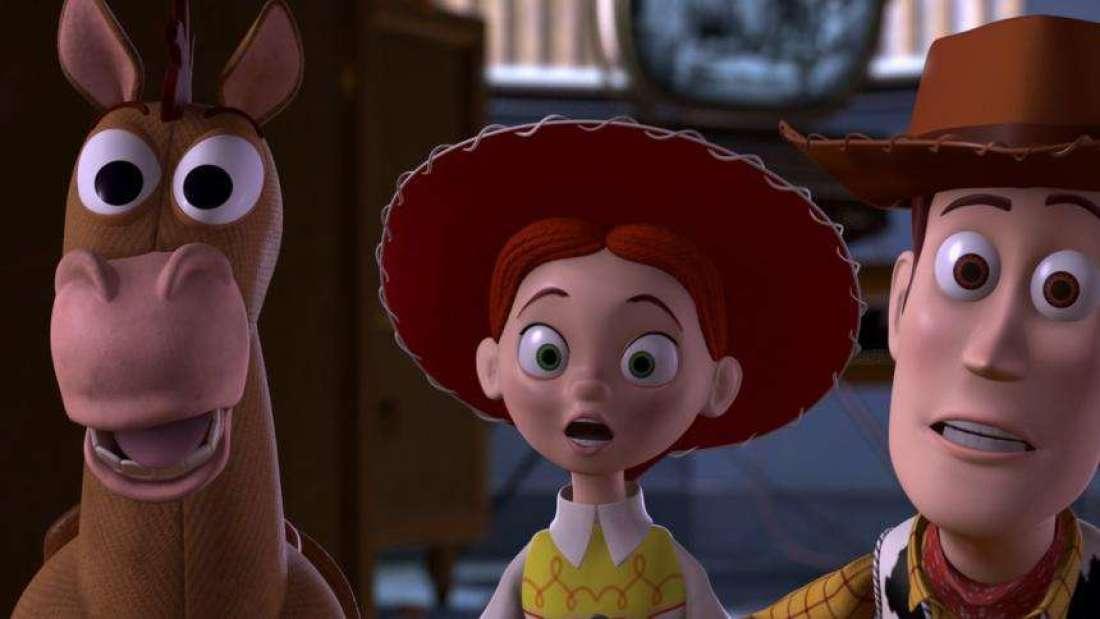 Some of the biggest, most iconic moments in pop culture weren't treated as such when they made their modest debuts. From Friends having a disastrous first pilot, to studios thinking Clueless would be a failure because it starred a teenage girl, so many of our favorite movies and TV shows had to fight tooth and nail to get made. Meanwhile, other big moments in entertainment were close to not happening due to random accidents, like Toy Story 2 getting deleted or Harrison Ford getting sick on the set of Raiders of the Lost Ark. Below, all the pop culture moments that came together despite weird setbacks.
Article continues below advertisement
1. 'Friends'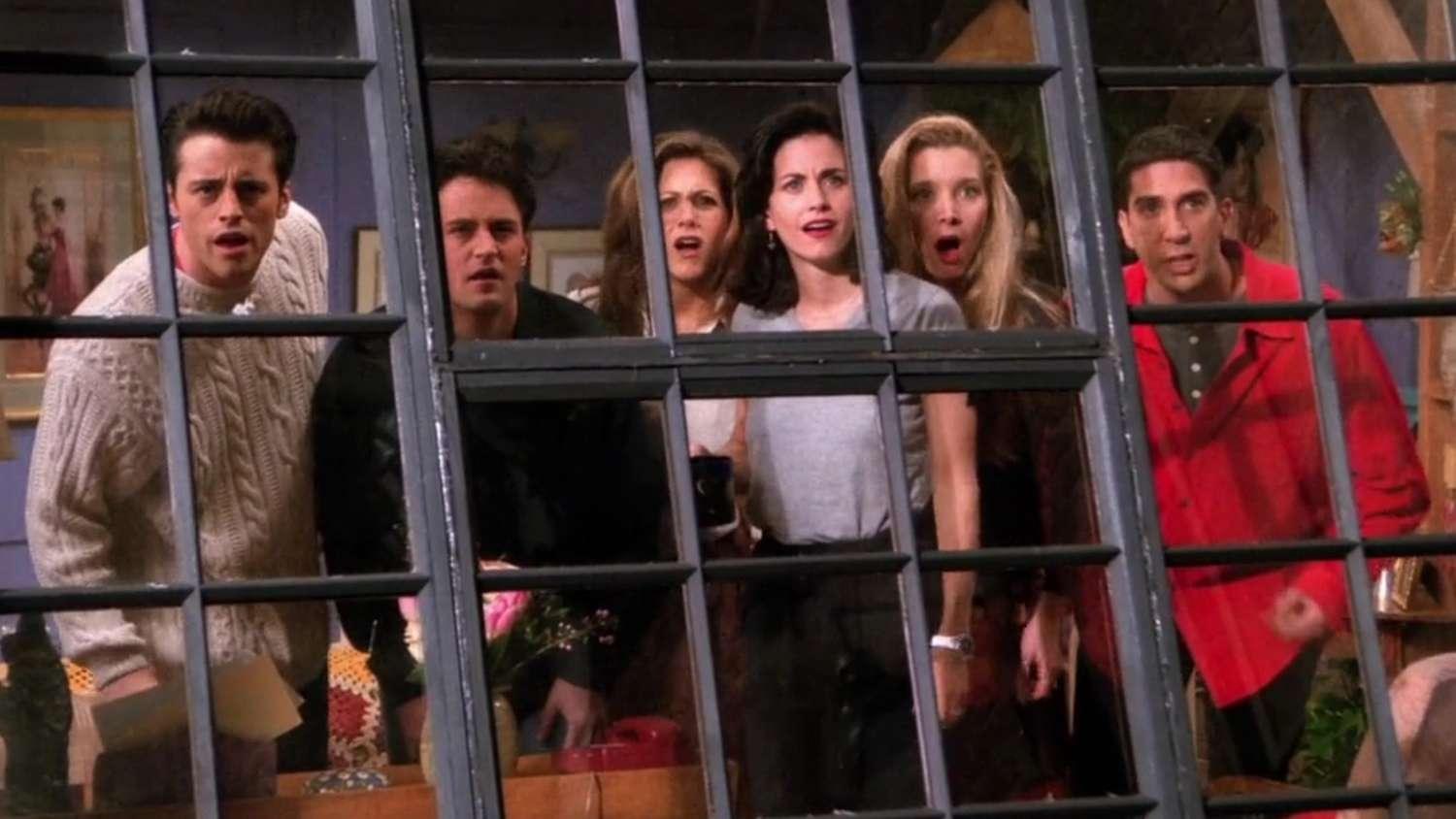 Test audiences hated the pilot for the show, and it was given a "poor" performance rating. "Most viewers felt the show was not very entertaining, clever, or original," the report concluded. "Many considered it sexually suggestive." The network didn't like it either. Crazily enough, they thought viewers wouldn't want to watch a show about a bunch of 20-somethings. "[They said], 'You have to have an older person,'" co-creator Marta Kauffman told HuffPost. "We kept saying, 'If the stories are universal enough, you don't need [one].'"
There was also one particular exec, West Coast President Don Ohlmeyer, who thought all the hooking up on the show was immoral. In fact, he was so offended when Monica slept with the wine guy in one episode, he handed out a questionnaire to test audiences which read, "Do you think Monica sleeping with wine guy makes her (a) a slut, (b) a wh-re, (c) a trollop."
Despite all the setbacks, thankfully, NBC chose to run the show anyway because they had nothing else to run in their schedule that season. It later became the highest-grossest sitcom of all time. Take that, Don!
2. That spaghetti scene in 'Lady and the Tramp.'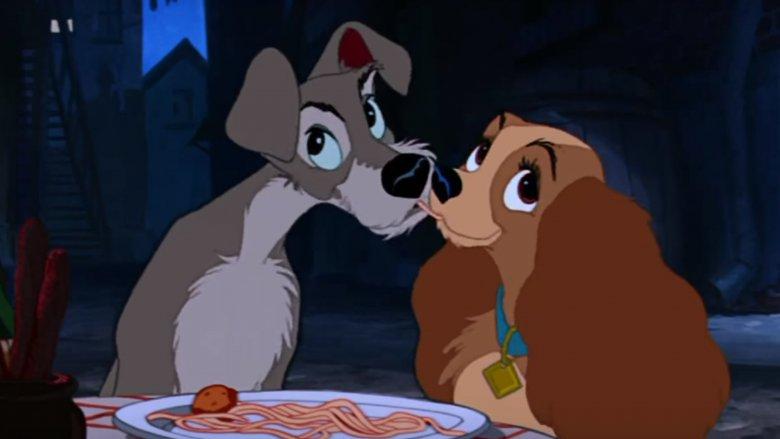 Lady and the Tramp made sharing a plate of meatballs look surprisingly romantic, but Walt Disney was this close to cutting the whole scene. He didn't think dogs eating spaghetti would look visually pleasing, and yeah, he kind of had a point. "Walt [Disney] wasn't convinced that that would be a very clean-cut scene," Disney archivist Steven Vagnini told Yahoo. "As you can imagine, if you have two pets and they eat a plate of spaghetti, it's hard to envision that being too graceful." Thankfully, animator Frank Thomas managed to change Walt's mind by showing him mock-ups of what the finished product would look like.
Article continues below advertisement
3. The "bend and snap" scene in 'Legally Blonde.'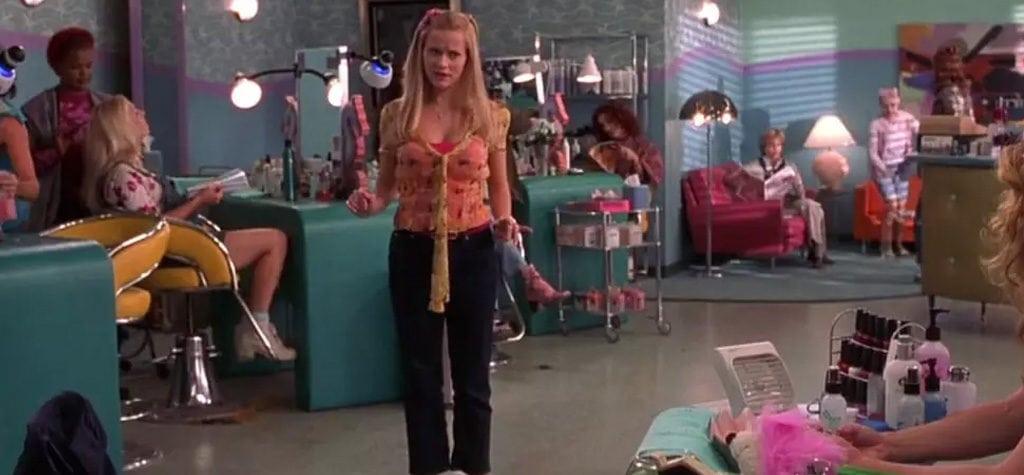 One of the funniest scenes in this classic film was this close to being a wacky caper instead of a fun dance sequence. Producers wanted to create a B plot for Jennifer Coolidge's character, Paulette, but both the writers were stumped on what to do.
"At first we were like, 'Should the store be robbed?'" cowriter Karen McCullah told Entertainment Weekly. "I think we spent a week or two trying to figure out what the B plot and this big set piece should be," Kirsten "Kiwi" Smith, also a cowriter on the film, added. "There were crime plots. We were pitching scene after scene and it all felt very tonally weird."
Frustrated, the writers went out for drinks and came up with an idea that Elle, played by Reese Witherspoon, should help Paulette get a man. Kirsten then jumped to her feet and drunkenly came up with the "bend and snap" out of thin air. "It was a completely drunken moment in a bar," she admitted. Thank goodness for alcohol.
Article continues below advertisement
4. 'A Charlie Brown Christmas'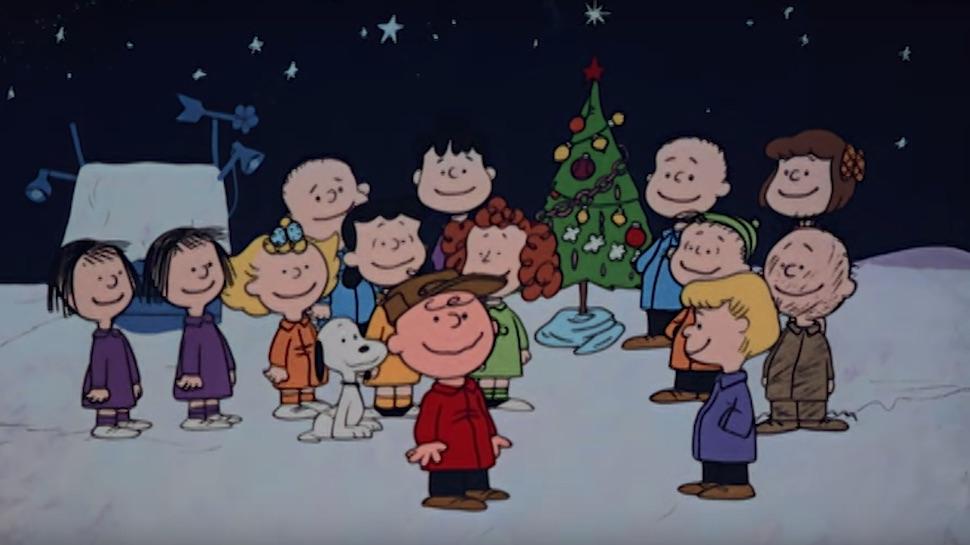 Shockingly, all the things we love about the Peanuts special, from the jazz music to Linus' speech, were hated by executives when they first saw it. They thought it would be a failure and almost scrapped it completely. "The general reaction was one of disappointment — that it didn't really translate as well as we thought it would," former CBS executive Fred Silverman said in the 2015 short documentary, The Making of 'A Charlie Brown Christmas.' "There were specific negative comments about the piano music and some of the voicing, which sounded kind of amateurish." Of course, we all know what eventually happened, and 60 years later, people still watch this classic every Christmas.
Article continues below advertisement
5. 'The Real Housewives' Franchise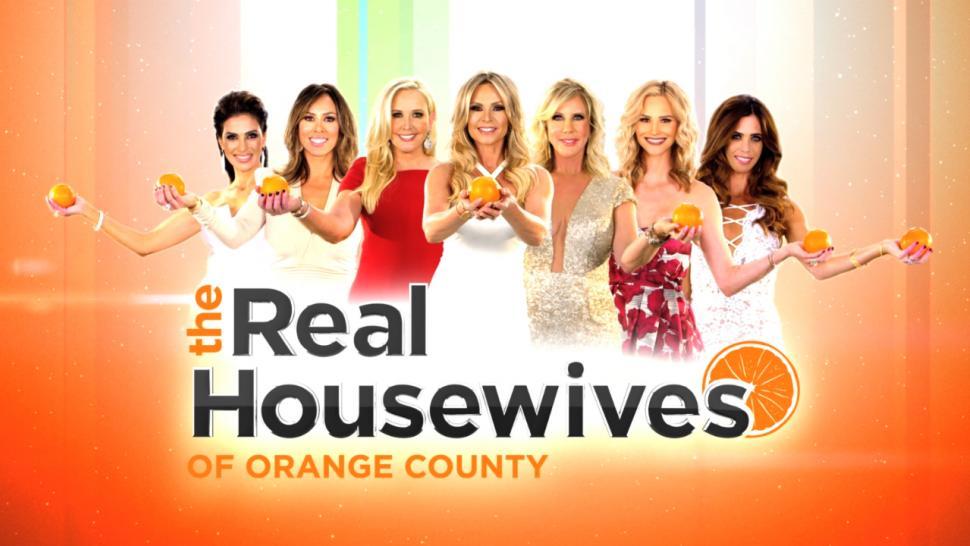 They might be the most popular reality TV shows on Bravo, but the first season of The Real Housewives of Orange County was such a disaster, it was almost scrapped. "I thought we almost killed that show—it was so plagued in Season 1 with troubles in the edit room," Andy Cohen told Entertainment Weekly. "We wound up getting rid of the original producers. We brought someone else in. It was a nightmare to produce. And we contemplated for a moment saying, 'Well, should we just scrap this?' I mean, thank god we didn't do it." Agreed. We're not sure we want to live in a world without Nene Leakes.
Article continues below advertisement
6. 'Dirty Dancing'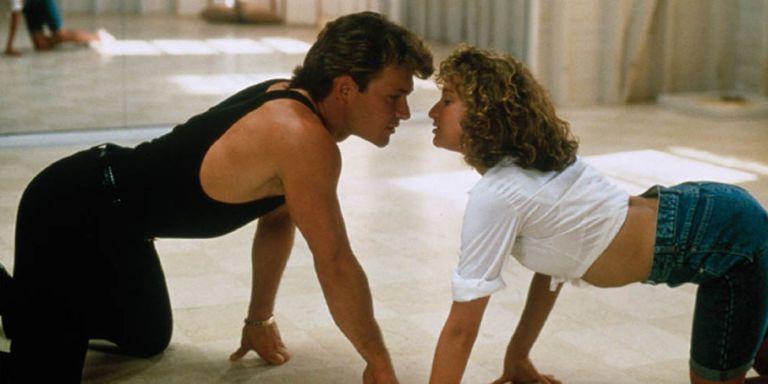 Sure, it's a classic today, but back when the movie was made, everyone thought it was going to be a failure. "We couldn't get anybody to make it," writer and creator Eleanor Bergstein told Bustle. "It took me a long time before anybody agreed to make it. And then they made it planning to shove it right into video, so it was made by a video company. We had no encouragement. Everyone told us it was terrible while we were making it. And even when it first came out, everyone told us it was terrible." Fortunately, the movie found its audience despite the critics.
Article continues below advertisement
7. That "cerulean" monologue scene in 'The Devil Wears Prada.'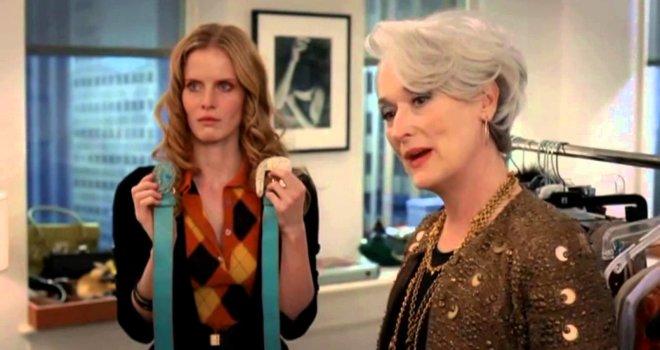 In the movie, Andy, played by Anne Hathaway, laughs when Miranda Priestly, played by Meryl Streep, can't decide between two nearly-identical shades of blue belts. Angry, Miranda launches into a long monologue about the fashion industry and why even the minuscule details matter. "It's sort of comical how you think that you've made a choice that exempts you from the fashion industry when, in fact, you're wearing the sweater that was selected for you by the people in this room," Miranda snaps back.
But the pivotal scene wasn't even featured in the original script. Writers thought Miranda's many verbal putdowns of Andy's clothes weren't essential to the plot. To remedy this, Meryl suggested injecting more meaning into Miranda's insults. Writer Aline Brosh McKenna spent two weeks working on the monologue, all the while still thinking the scene felt cuttable. Even after she emailed the final draft in, she still wasn't sure if the director was going to keep it.
"When I pressed Send, I was like, it'd be cool if half of that ended up in the movie," Aline told the New York Post. "Every word is in the movie."
Article continues below advertisement
8. The entirety of 'Clueless.'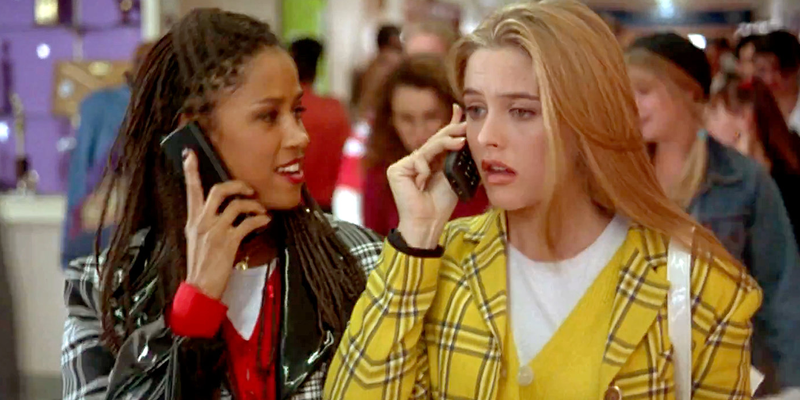 Our '90s wardrobe would've looked a lot more tragic if it weren't for the hit teen flick, but one studio passed on the film for the stupidest reason. They thought no one would watch a movie that starred a teenage girl. "One studio said no to it," actress Alicia Silverstone told Variety. "They didn't think anyone was interested in watching a movie about a young girl. So it was [groundbreaking]. Those people now do kick themselves that they were not a part of that film. But the movie was set up at a studio. We were all set to go there, and they were like, 'We just don't think anybody is gonna care. It's not gonna sell tickets—a young girl.'" Of course, the movie went on to earn $56.6 million in ticket sales, proving the studio wrong.
Article continues below advertisement
9. The "sword vs. gun" scene in 'Raiders of the Lost Ark.'
This hilarious scene was actually supposed to be a lot more elaborate, but Harrison Ford demanded a shorter scene to be filmed after falling ill. "I had chosen to eat native food, unlike Steven [Spielberg] who went to Tunisia with a steamer trunk full of SpaghettiOs, and I had suffered mightily for that," Harrison said. "I was no longer capable of staying out of my trailer for more than it took to expose a roll of film, which was 10 minutes, and then I would have to flee back there for sanitary facilities."
Because of that, Harrison came up with a shorter scene instead, much to the chagrin of the poor stuntman who had been training with a sword for ages. But it was worth it.
Article continues below advertisement
10. That "Bohemian Rhapsody" scene in 'Wayne's World.'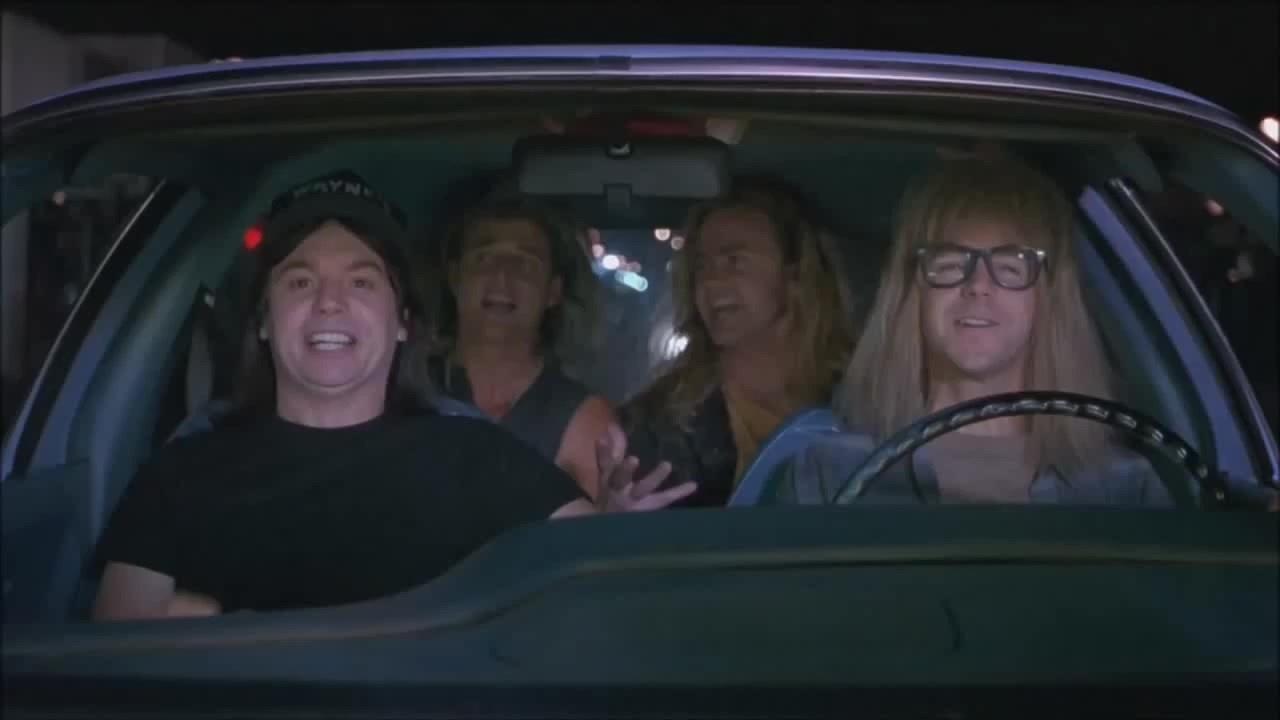 We know what you're thinking, "That 'Bohemian Rhapsody' scene is the only thing I remember about that movie!" Shockingly, it almost didn't make the cut. During an interview on WTF with Marc Maron, Mike Myers revealed the battle he had to fight to get the Queen track featured in the film.
"An example of something I fought very, very hard for, and it was my first movie: It was 'Bohemian Rhapsody' in Wayne's World. They wanted Guns N' Roses. Guns N' Roses were very, very popular," he explained. "Queen, at that point, not by me and not by hardcore fans, but the public had sort of forgotten about them. Freddie [Mercury] had gotten sick, the last time we had seen them was on Live Aid and then there were a few albums after where they were sort of straying away from their arena-rock roots. But I always loved 'Bohemian Rhapsody.' I thought it was a masterpiece. So I fought really, really hard for it. And at one point I said, 'Well, I'm out. I don't want to make this movie if it's not 'Bohemian Rhapsody.'"
Fortunately for everyone, Mike got his way.
Article continues below advertisement
11. 'Toy Story 2'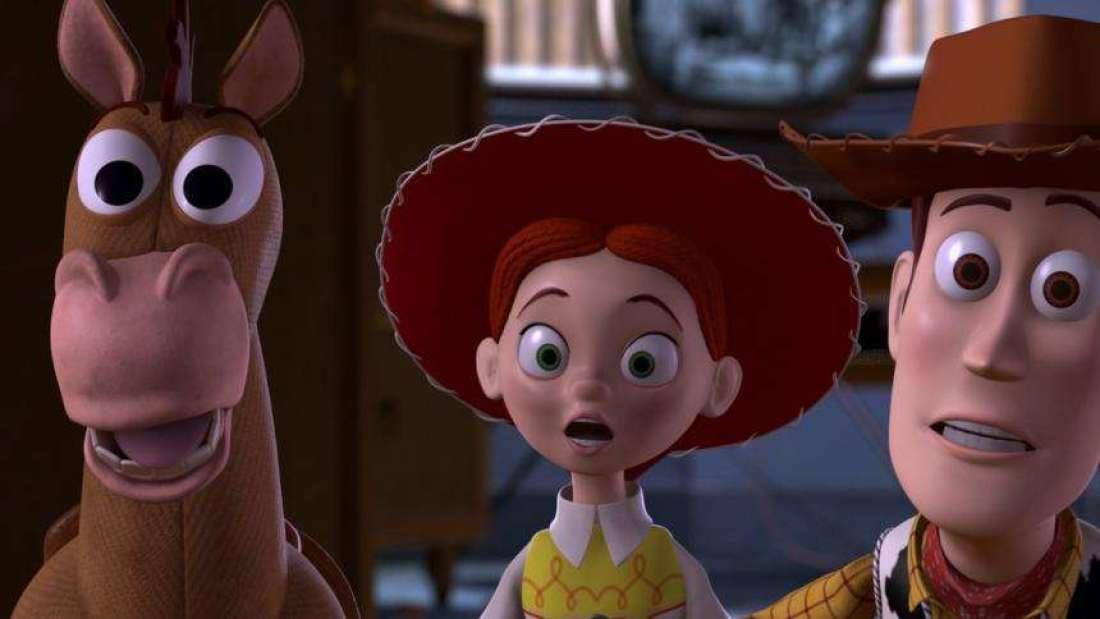 All those tearjerk-y moments from Toy Story 2 almost didn't happen thanks to a faulty line of code. To put it simply, the movie was deleted off of Pixar's servers after an erroneous command was executed that started emptying out files out of the movie's directory.
"[Larry Cutler] was in that directory and happened to be talking about installing a fix to Woody or Woody's hat," Oren Jacob, former Chief Technical Officer of Pixar, said. "He looked at the directory and it had like 40 files, and he looked again and it had four files. Then we saw sequences start to vanish as well and we were like, "Oh my god.' I grabbed the phone…unplug the machine!"
Fortunately, they were able to retrieve the chunk of movie that got deleted but ended up redoing parts of the movie anyway.
Article continues below advertisement
12. Stephen King's 'Carrie'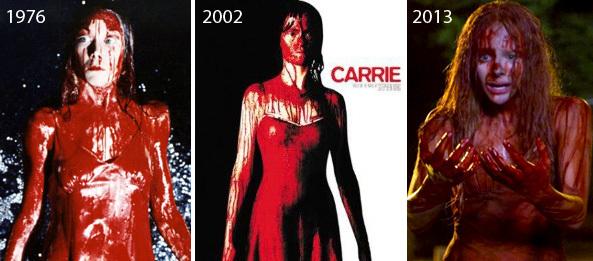 Regardless of which Carrie film you prefer, Stephen King's original still reigns supreme, although it was this close to ending up in a landfill somewhere. "I had 16 or 18 pages, and it was in a girl's locker room, and I didn't know anything about that, and I tossed it in the wastebasket because I didn't think it was very good," Stephen told FOX411. "My wife came along and brushed off the cigarette ashes and everything and unfolded it and read it and she said, 'I think this is good, you've got something here' and I said 'It's really too long to be a short story and it's too short to be a novel' and she said 'I'll help you' and she did."
The rest is history.