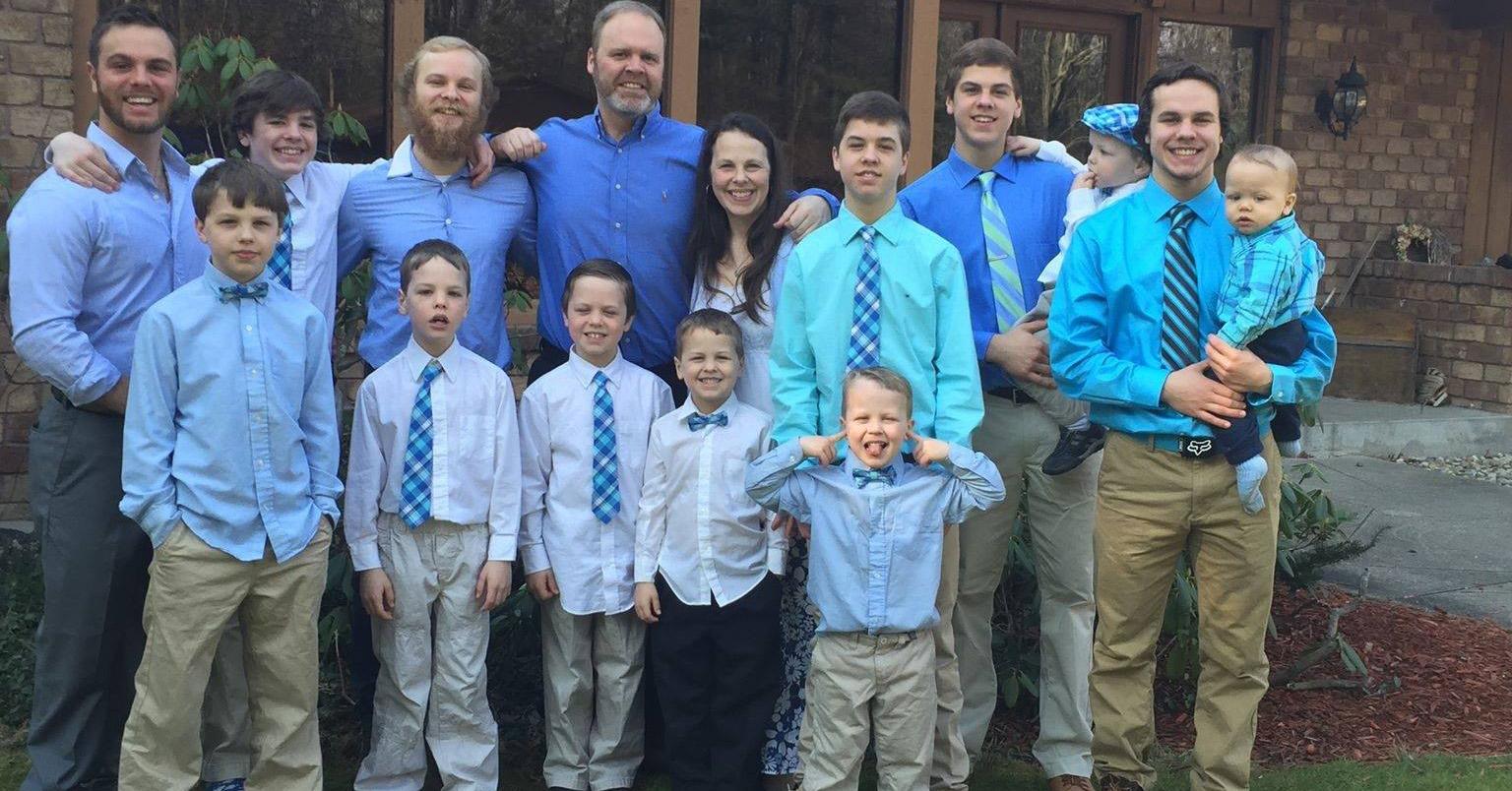 Did the '13 Sons & Pregnant' Couple Welcome Another Boy or Their First Girl?
Sure, the Jim Bob and Michelle Duggars had 19 kids but that's not as impressive as Kateri and Jay Schwandt, who are the proud parents of 13 sons.
Article continues below advertisement
Yes, Kateri has only given birth to boys — ranging in age from 2 to 25 — and earlier this year, it was revealed she was expecting baby No. 14. As expected, Lifetime jumped at the chance to document this rare moment for reality TV cameras — and announced the premiere of 13 Sons & Pregnant.
"With Kateri pregnant once again, they are keeping with the family tradition of waiting until the birth to find out the sex of the baby," the network detailed the one-hour special in a press release. "As they prepare for their new arrival, chaos ensues as only it can when you have 13 boys, all at different stages in their lives, to watch over and be there for... But a big question remains, will number 14 be another son... or their first daughter?"
So, did the Schwandt have another boy or finally welcome a baby girl? WARNING: SPOILERS AHEAD.
Article continues below advertisement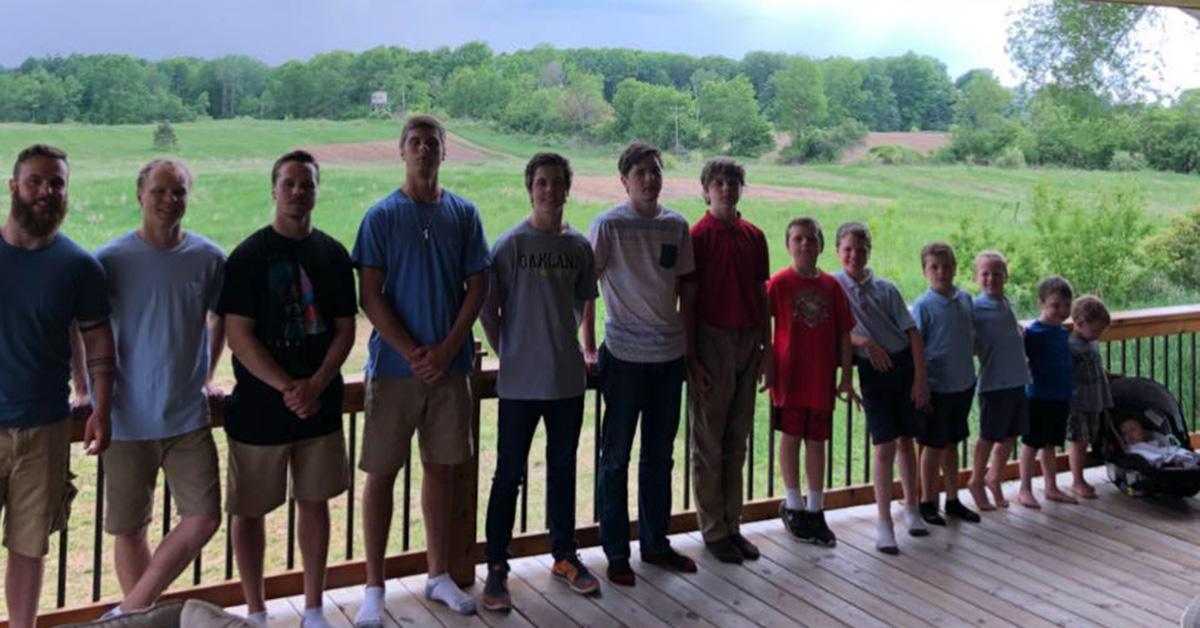 Surprise, it's was another boy for the family. Finley Sheboygan was born on April 20, and he was named after a story of an American Indian chief who was the father of many boys. According to the proud mom, the chief believed his last child would be a girl, but it was a boy and the chief named him Sheboygan — as in "she is a boy again." Very clever.
Article continues below advertisement
Despite wanting a girl, Jay revealed he was happy with another son. "We've got all boys, so it's what we're used to," he told People magazine. "It would've been nice to have a girl, but we're super excited to have another boy. Some of the boys were hoping for a little sister, and some were rooting for another brother. I was pulling for a girl."
He continued, "We're just as excited with number 14 as we were with number one. It's something we really enjoy and the boys have such a good time with it." Finley joined brothers, Tyler, 25, Zach, 22, Drew, 21, Brandon, 19, Tommy, 16, Vinny, 15, Calvin, 12, Gabe, 11, Wesley, 9, Charlie, 8, Luke, 6, Tucker, 4, and 2-year-old Francisco.
Article continues below advertisement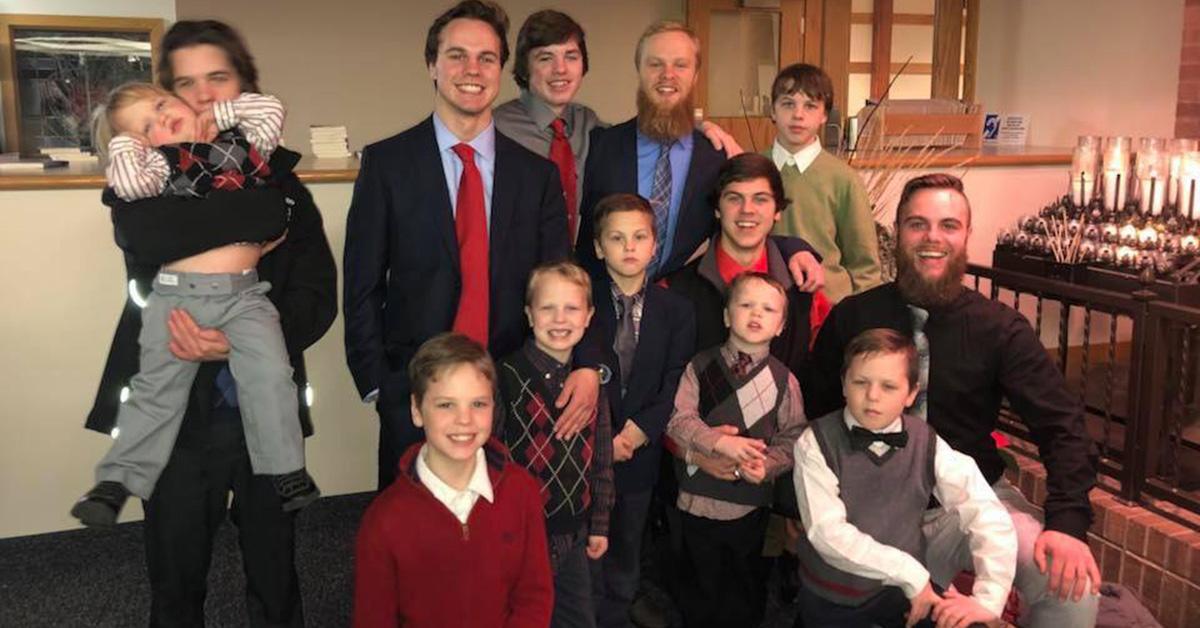 Just in case you were wondering, the odds of having 14 sons in a row is low, it's 1 in 16,384, according to Wolframalpha. To put that in perspective, you have a higher chance of winning an Oscar (1 in 11,500) or finding a pearl in an oyster (1 in 12,000).
The Michigan couple also claimed this would be their last child, but admitted to thinking that in the past. "[Kateri and I] are both in our 40s now so we know we're coming to the end of this," he tells PEOPLE. "So when we found out she was expecting number 14, we really relished everything that's gone along with her being pregnant again thinking this is probably the last time."
Article continues below advertisement
How did Jay and Kateri Schwandt meet? 
Jay, who is in the commercial real estate business, and Kateri, a stay-at-home mom, met while they were both in high school. The couple had their oldest, Tyler, and next two boys while attending Ferris State University.
"Still married to my beautiful wife of 23 years, Kateri," Jay wrote in his Facebook bio. "Try to spend every second I can with my boys. They come to work with me, come hunting with me, go out of town for hockey with me, make dinner with me, and mow the lawn with me. Absolutely livin' for today, cause you never know what tomorrow will bring!"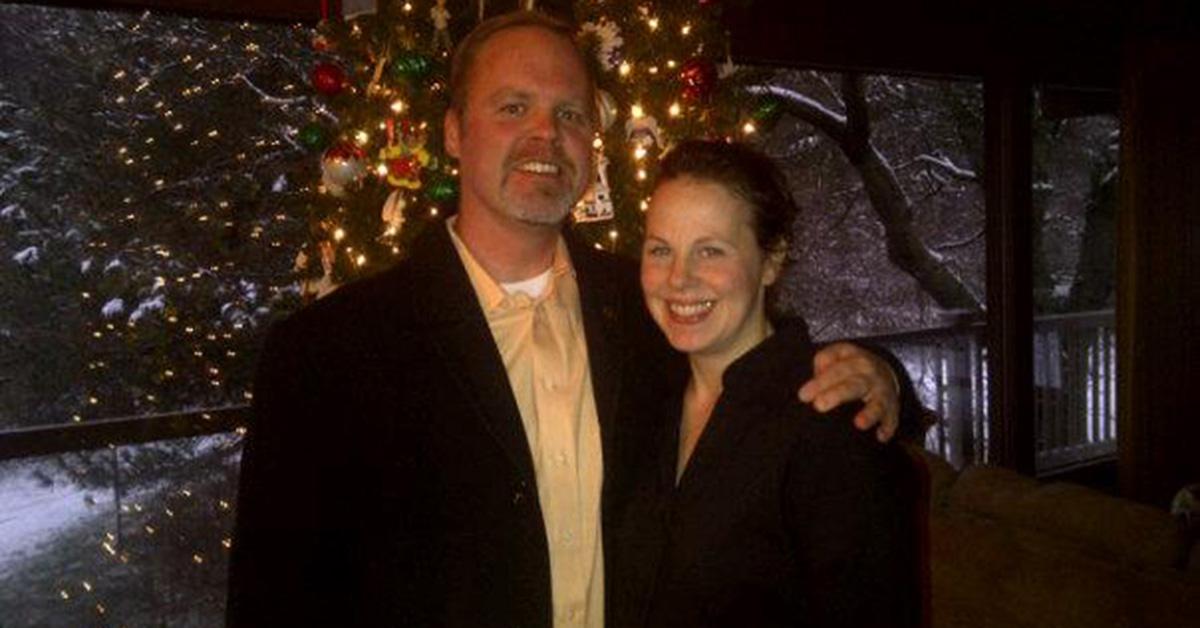 Article continues below advertisement
However, big families are nothing new for Kateri. She is one of 14 siblings as well. "Crazy. Chaotic. Noisy. Messy. But, we enjoy it," Kateri told Fox of their busy life. "If we didn't, we wouldn't have continued to have this many children."
And in even more exciting baby news, Jay and Kateri just became grandparents! Their son, Drew welcomed his first child with girlfriend Anelene Mellin — and it was a girl named Luciana! "I'm really excited about it," Anelene said before giving birth. "She'll be extremely loved and probably spoiled."