12 Celebrities You Completely Misunderstood
You think you know celebrities, but many of them are completely misunderstood by the public.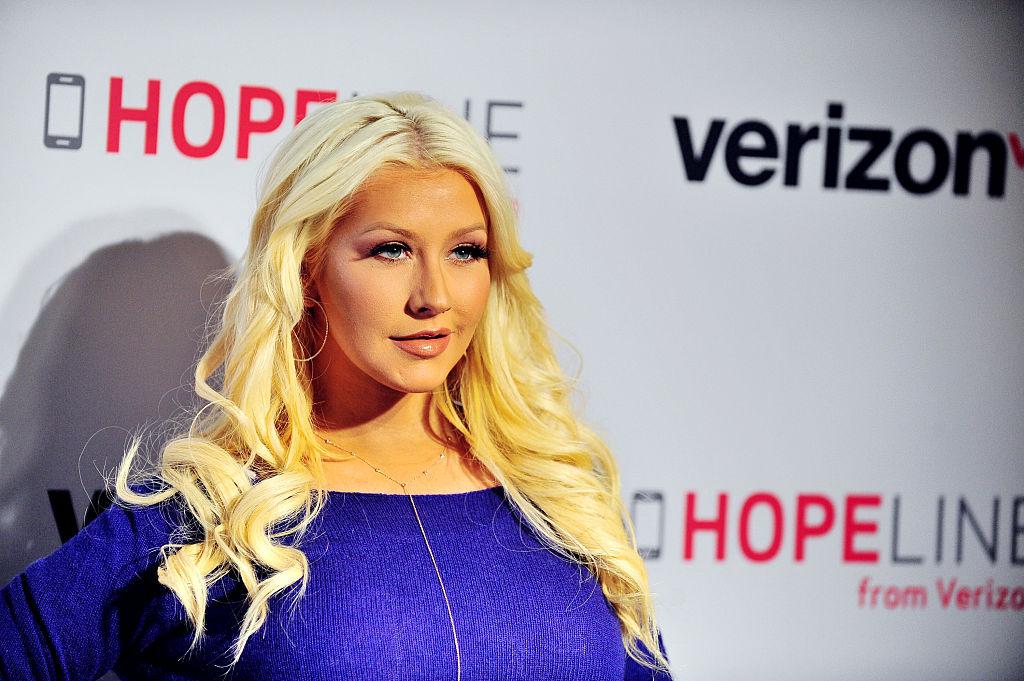 People think they know celebrities. They read the profiles, they follow them on Twitter, and share GIFs of their funny soundbites. But even though we think we know everything about the biggest stars, sometimes there's a huge difference between a celeb's public persona and their actual personality. In fact, there are several famous people you've probably been misunderstanding this whole time. Below, a few celebs who deserve your apology (maybe).
Article continues below advertisement
1. Victoria Beckham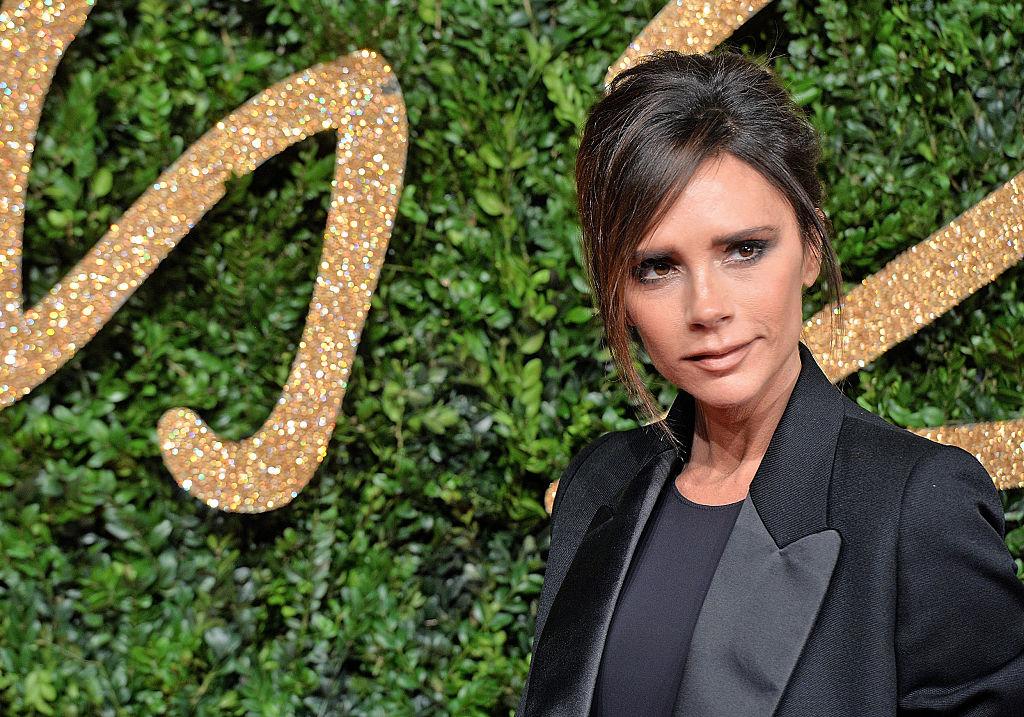 The former Spice Girl has had a rough relationship with the public. Because she never smiles, her stiff, serious face has inadvertently created a public persona that's vastly different from her real personality. While the "public" Victoria is an aloof fashionista, the "real" Victoria is actually surprisingly hilarious. "I think they have this impression that I'm this miserable cow who doesn't smile," she told W magazine. "But I'm actually quite the opposite." From poking fun at her many fashion eras to even drunkenly dancing to Spice Girls' "Spice Up Your Life" at a party, clearly we've all been wrong about her.
2. Mariah Carey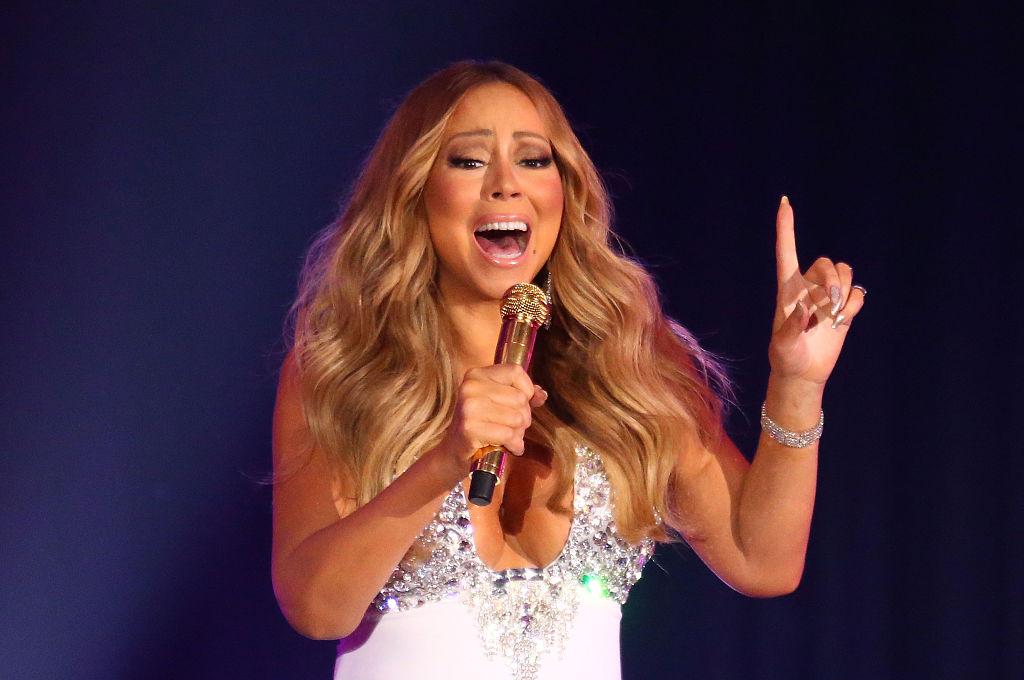 Mariah has gone from being one of the greatest vocalists of all time to being a cartoonish caricature of her former self, stomping around in her many ballgowns as wine spills out of her diamond goblet like some tragic soap opera heroine. But this perception the public has about her isn't entirely fair or even true.
Her infamous 2001 public breakdown was due to exhaustion, not "craziness." She revealed on The View at the time that her schedule back then "was beyond" and caused her to mentally collapse from sleep deprivation. As for her "diva" persona, she plays it up in public on purpose.
"I gladly make fun of myself," she admitted in an old radio interview. "Every time I say, 'Darling!' you know I'm acting like a fake diva. But some people take it seriously."
Article continues below advertisement
3. Prince Charles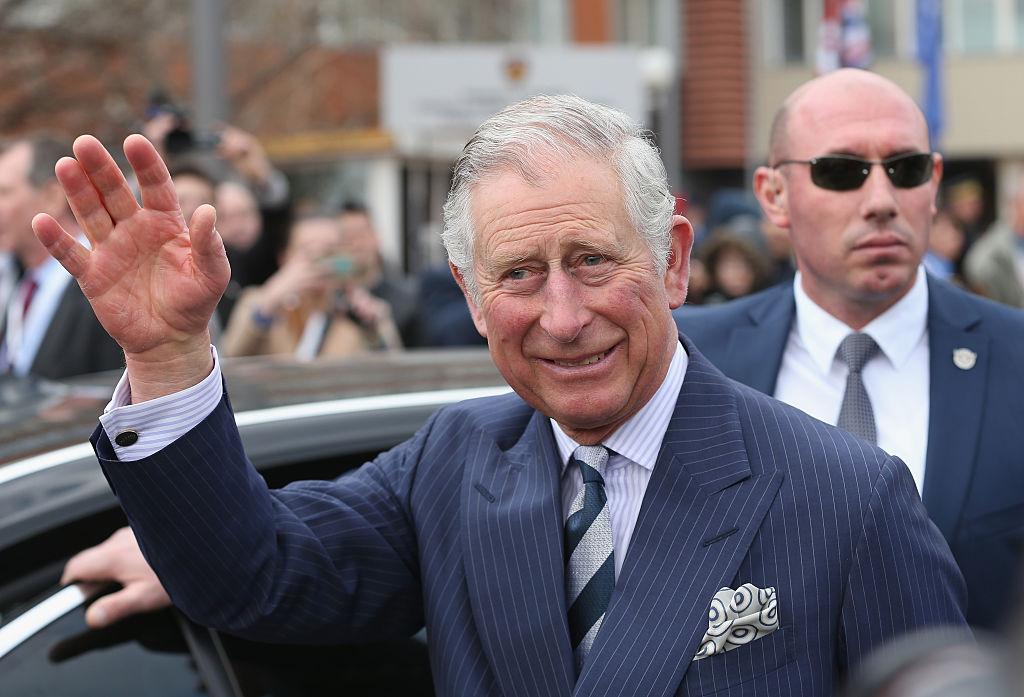 No royal is as misunderstood as Prince Charles. Ever since he was exposed as a cheater, carrying on a relationship with current wife Camilla Parker Bowles while still married to Princess Diana, the public has despised him. And unlike his sons, Princes William and Harry, most people still see Charles as a reflection of the old monarchy that's stiff, archaic, and stubbornly set in its ways.
However, Charles, despite his immense privilege, is a bit of a tragic figure. His parents were notoriously awful, ignoring him and leaving him to be raised by mostly nannies. When his father thought he was too "weak" and nerdy to be a king, he was sent to a strict boarding school where he was routinely bullied and even forced to sleep without a blanket in the winter.
And if you think his childhood sounded bad, when Charles was old enough to get married, it was his mother who forced him to propose to Diana. He actually wanted to marry Camilla instead but was forbidden since she was a divorcee. Oh, and although he cheated on Diana, she cheated on him, too! Charles is no saint, but he's far from a villain.
Article continues below advertisement
4. Ashton Kutcher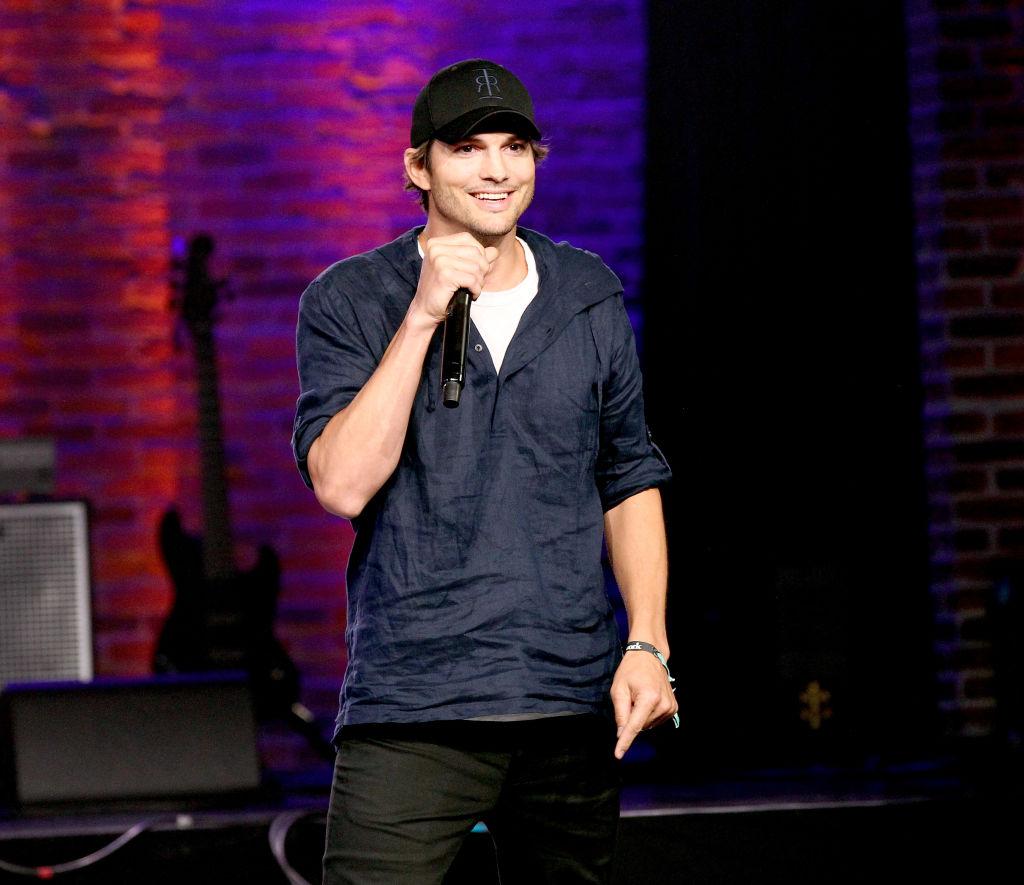 Ashton will never live down those Punk'd days. Back then, he was the quintessential "dude-bro" with his many arsenal of trucker hats and his obnoxious posturing on Twitter. But there's a lot that's misunderstood about the actor. For one, he's actually pretty darn smart. He allegedly has a 160 IQ and was majoring in biochemical engineering while attending University of Iowa before he dropped out. He's also a pretty smart Silicon Valley investor. Who knew Kelso was smarter than us?
Article continues below advertisement
5. Courtney Love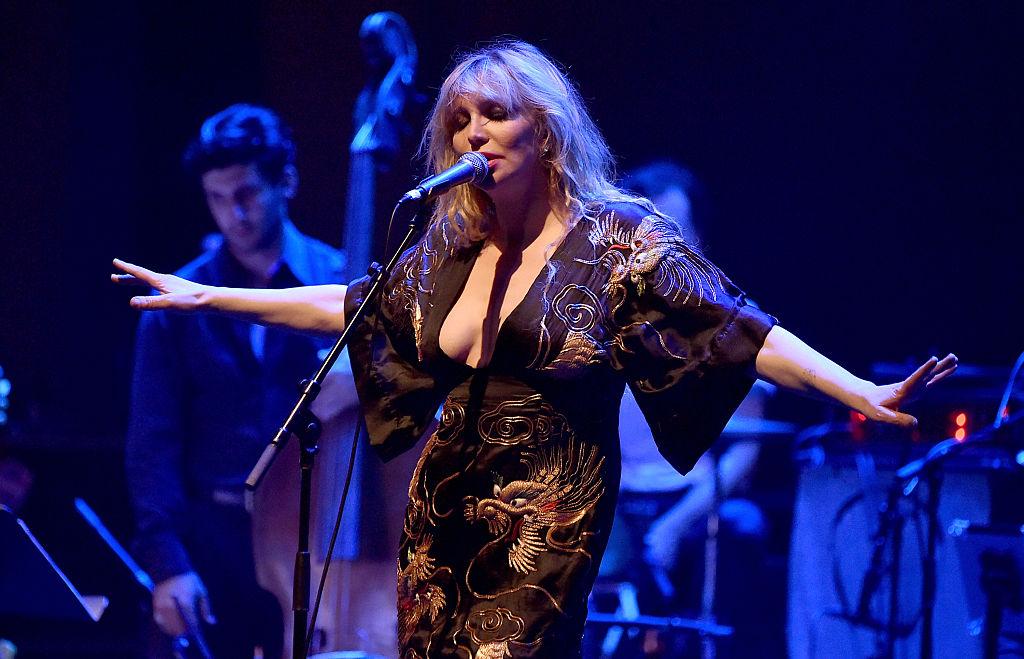 For years, Courtney has been treated, at best, like a drug-addicted "crazy" wild woman and, at worst, like a murderous heathen who killed her husband. Although the Hole frontman has had plenty of public antics, she's far from the hot mess the public thinks she is. For one, she's shockingly smart, from explaining in depth how the music industry steals money from artists, to riding the #MeToo movement way before it became a hashtag. Every interview with her boasts about her intellect, with HuffPost even calling her "dangerously intelligent." Courtney has also been candid about how a lot of her rambling, incoherent rants in the past were due to her reliance on prescription pills. But honestly, her life is really no different from her male rocker contemporaries.
"They simplify your persona in this culture so much that they don't leave a lot of room for how educated you may or may not be, how autodidactic you may or may not be, all of these things," she told NPR. "It's sort of like, 'Oh, Rock n' roll bad ... girl,' you know ... 'Wife of dead rock icon,' 'made some good rock songs or something,' 'wore babydoll dresses.' You know, they reduce you to your lamest thing and there's just so much more to a human being."
Article continues below advertisement
6. Tom Cruise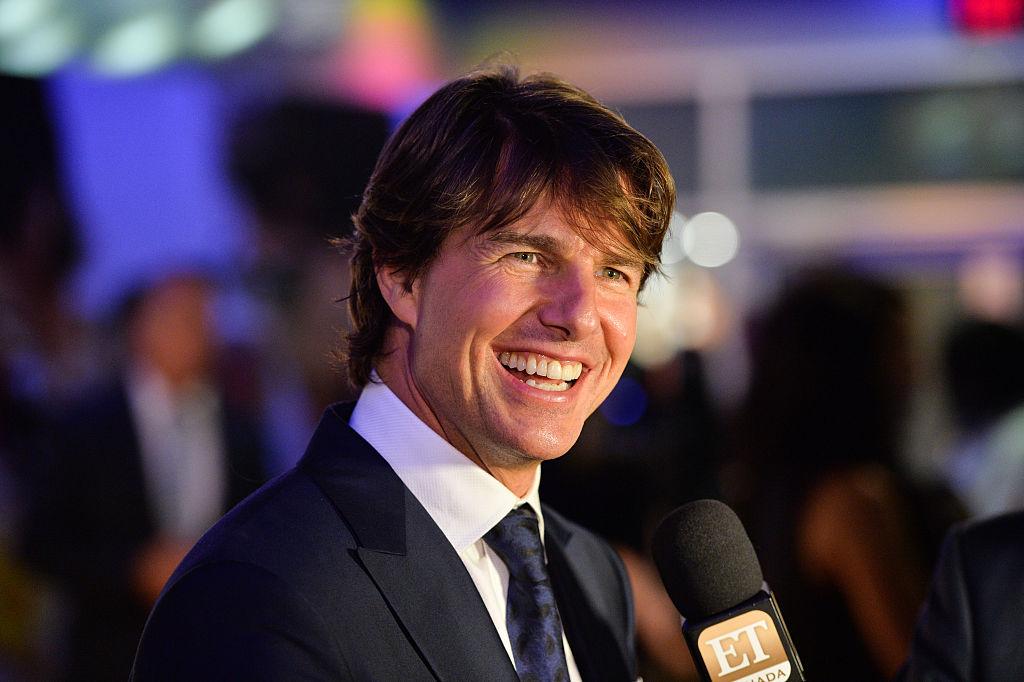 Being tied to Scientology, an alleged cult, doesn't put him in the best light. But besides his ties to the infamous religion, everyone who knows Tom has nothing but good things to say about him. Even actor Simon Pegg has come to Tom's defense.
"People are quick to want to denigrate him, but there is a complexity to him," he said. "He is way more than just a mad alien. The weird thing about that couch-jumping thing [in 2005, Tom proved his love for Katie Holmes by leaping on Oprah Winfrey's sofa] is that it came about when YouTube first appeared and so people leapt on it. He was just being a bit of a knob, that was all. But people want more dirt and horror than that."
Article continues below advertisement
7. Christina Aguilera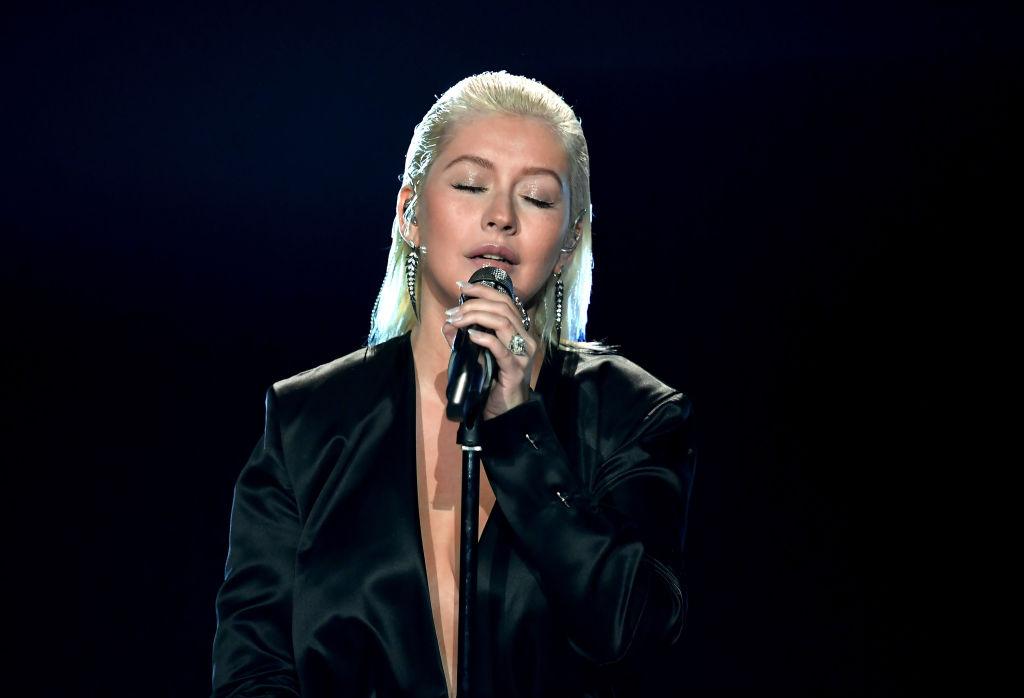 Fans usually see her as an icy diva who has the vocal chops but not the warm bubbliness of her peers, like Britney Spears. However, what people don't know about her is that her trademark "coldness" is attributed to her introversion and intense shyness.
"If it weren't for her bleach-blonde hair, I wouldn't have recognized her," writer Gaby Wood wrote about Christina in Marie Claire. "Because, besides being petite, she is, it seems, shy. She tells me that she has always been 'intense and introverted' and that, as a result, she's felt like an outsider her entire life. Sia, the Australian singer who cowrote some of the songs on Aguilera's new album, Bionic, reports in disbelief that Aguilera 'is under the total misguided notion that she isn't cool; she's hyper-self-critical.'"
Article continues below advertisement
8. Flavor Flav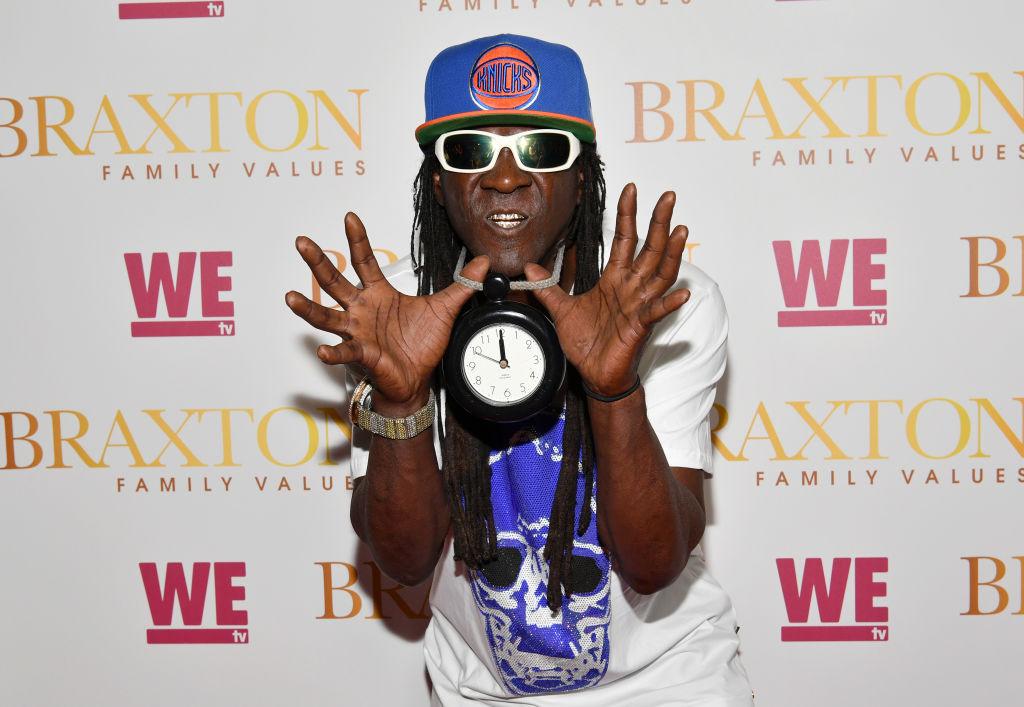 The rapper and star of reality TV classic Flavor of Love is pretty much like a hip-hop clown. After all, it's hard to take someone seriously with such a comically huge clock around their neck. Plus, Flav has never showed any glimpses of intellect or depth while he danced around in those ridiculous Viking hats. Even while in Public Enemy, most fans attributed the band's talent to Chuck D; Flav was considered just a hype man.
But it turns out we were all wrong. Flav was actually a musical prodigy as a child and taught himself how to play 15 instruments. Like Mozart, he had the unique talent of hearing a song and being able to replicate it by ear. If you want to see him in action, here's a video of him sounding amazing on the piano.
Article continues below advertisement
9. Megan Fox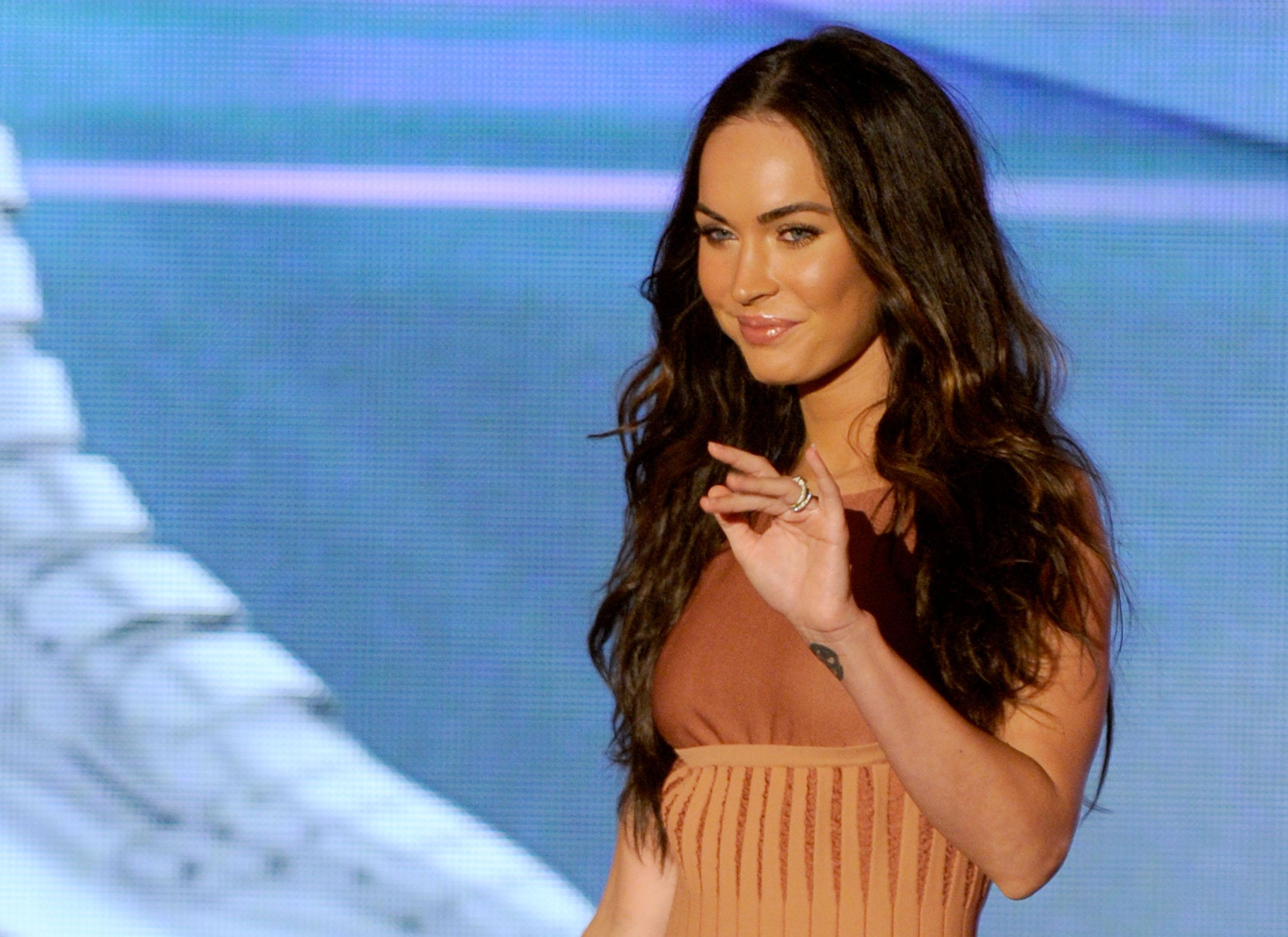 She was the "it" girl of 2008 before director Michael Bay kicked her off her soapbox for having the audacity to call Transformers sexist. Although Megan's persona is that of a superficial hot girl, she's anything but. Many of the wild stories that followed her during the beginning of her career were embellished.
"When I sit down to talk to men's magazines, there's a certain character that I play," she admitted to The New York Times. "She's not fully fleshed out — she doesn't have her own name — but she shows up to do men's-magazine interviews. There's something so ridiculous about always being in your underwear in those magazines, and you know the interview is going to run opposite those pictures. So, there's a character that talks to all of them."
On top of not being the "vixen" the media pretends she is, she's also a bit of a nerd. "I grew up loving mainstream comics like X-Men, Gen 13, Witchblade and things like that," she has said. "I geek out on certain things."
Article continues below advertisement
10. Nicki Minaj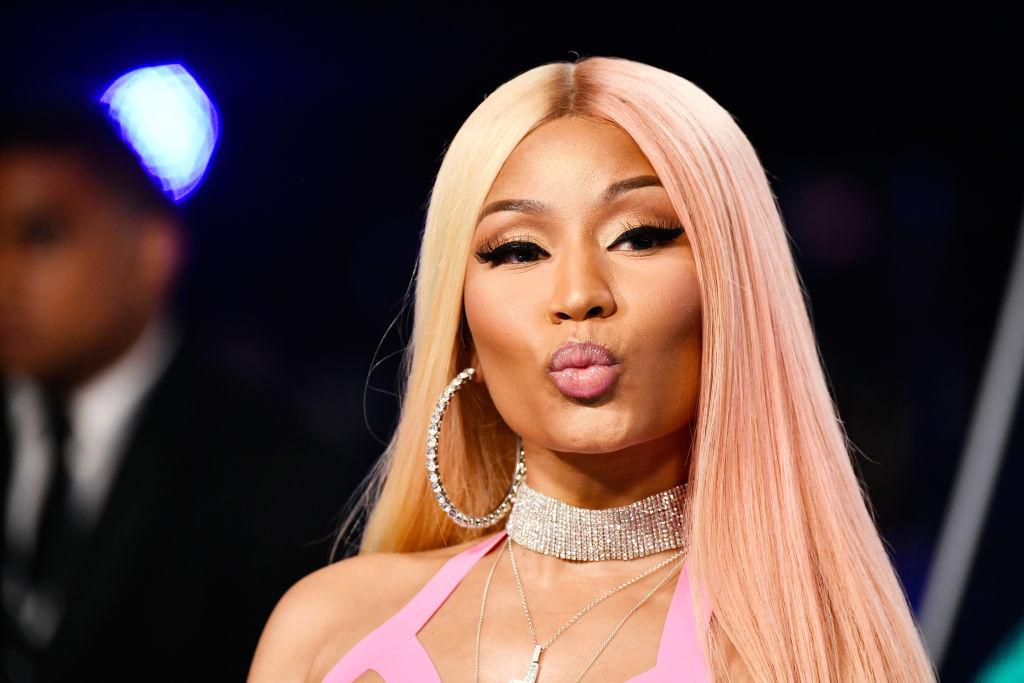 Nicki isn't having a very good year. After her Twitter meltdown after her album Queen failed to hit No. 1, many fans started to turn against her and her "diva" antics. But the rapper is more complex than she appears and has even admitted to having insecurity from being in the public eye. "Yes, we have insecure moments, and that's okay," she said while accepting an award.
Most of the backlash against her could also be attribute to sexism. In an interview where she defends her reputation, Nicki admits that male stars get away with the same type of behavior that she's vilified for.
"When I am assertive, I'm a b---h. When a man is assertive, he's a boss," she said in a viral interview. "But when you're a girl, you have to be like… everything. You have to be dope at what you do, but you have to be super sweet, and you have to be sexy, and you have to be this, and you have to be that, and you have to be nice, and you have to… It's like, I can't be all those things at once. I'm a human being."
Article continues below advertisement
11. Jennifer Lawrence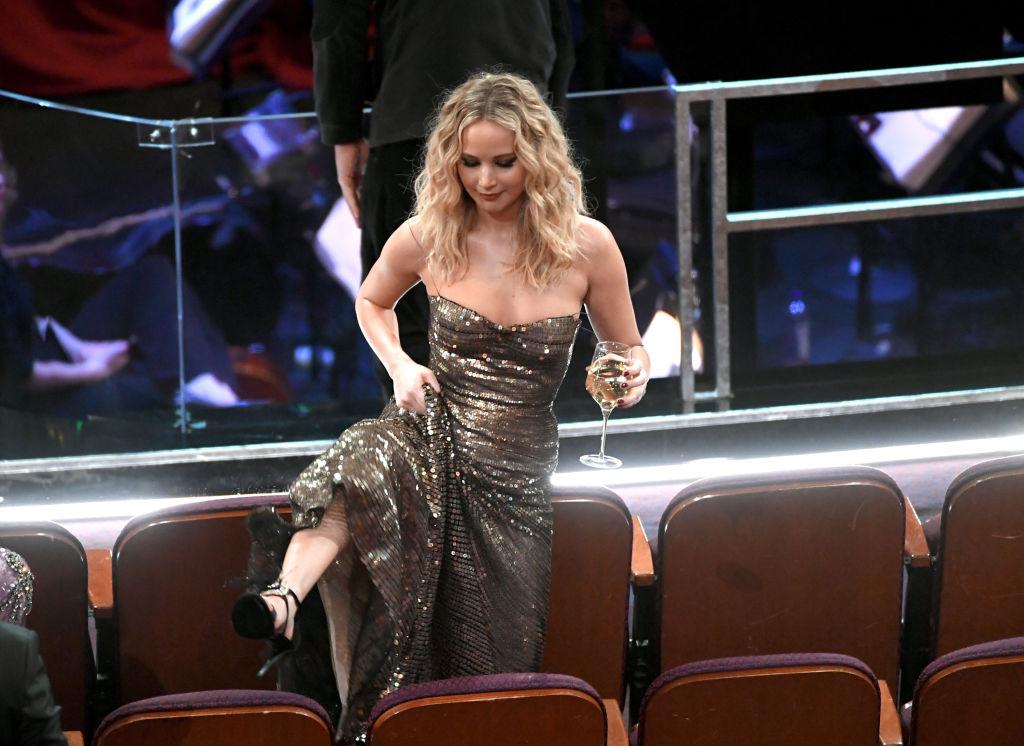 When Jennifer first won her Oscar in 2013, she was everyone's "drunk best friend." Websites wouldn't stop writing articles about her, her red carpet moments became instant memes, and fans couldn't get tired of her fun-loving shtick. But after a while, people started to turn against her when she made one too many inappropriate jokes and when she admitted she doesn't take pictures with fans. Suddenly, she was no longer America's BFF. But really, Jennifer was simply another casualty of intense fame.
She has admitted to being nervous all the time and suffering from social anxiety, both of which might attribute to the public's misunderstanding of her. "I feel like I'm over-paid-attention-to," she told Glamour. "I'm not trying to be a GIF. I'm not trying to be a picked-up-on-Twitter quote. All I'm trying to do is act."
Article continues below advertisement
12. Marilyn Manson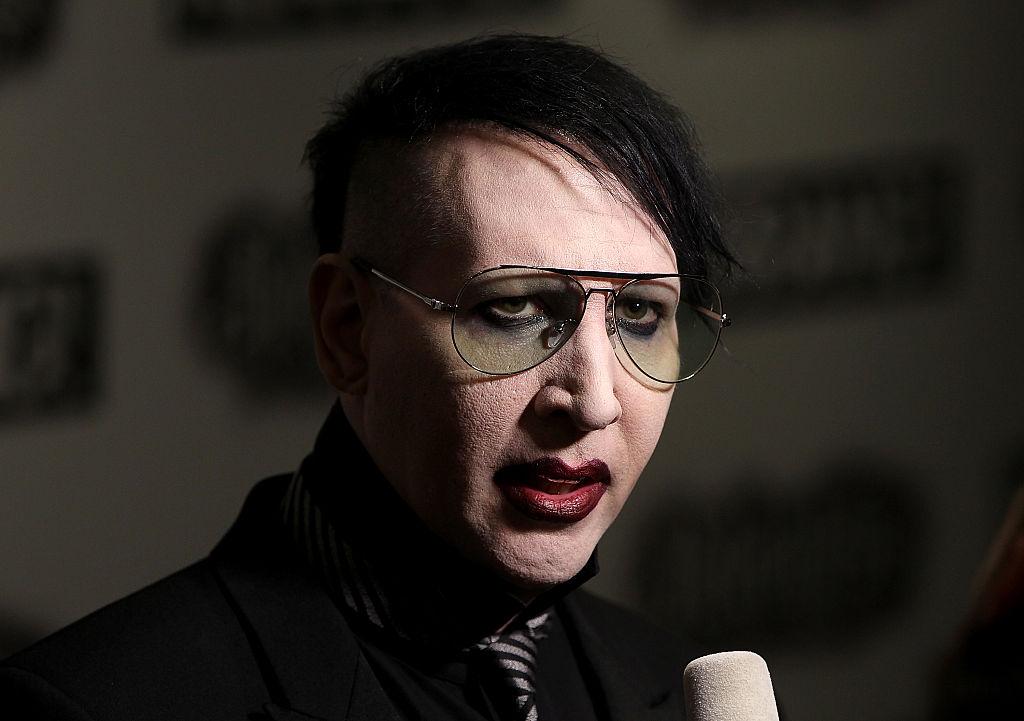 Parents everywhere might still be afraid of him, and countless more still blame his music for inspiring school shootings, but Marilyn is far from the devil-worshiper people believe. For one, he doesn't actually worship Satan! He's a Satanist, which is a misunderstood religion that worships individuality, not the devil. Secondly, by most accounts, he's a nice person. One time he made a dying fan's wish come true when he spent an entire afternoon playing video games and reading comic books with them. He's also, surprisingly, an introvert.
"I'm not good at being around strangers, which is ironic since I perform in front of people I've never met," he told The Washington Post. "I can go onstage in front of millions of people but it's very difficult to be around just a few people that I don't know."
Guess you can't judge a book by its cover.