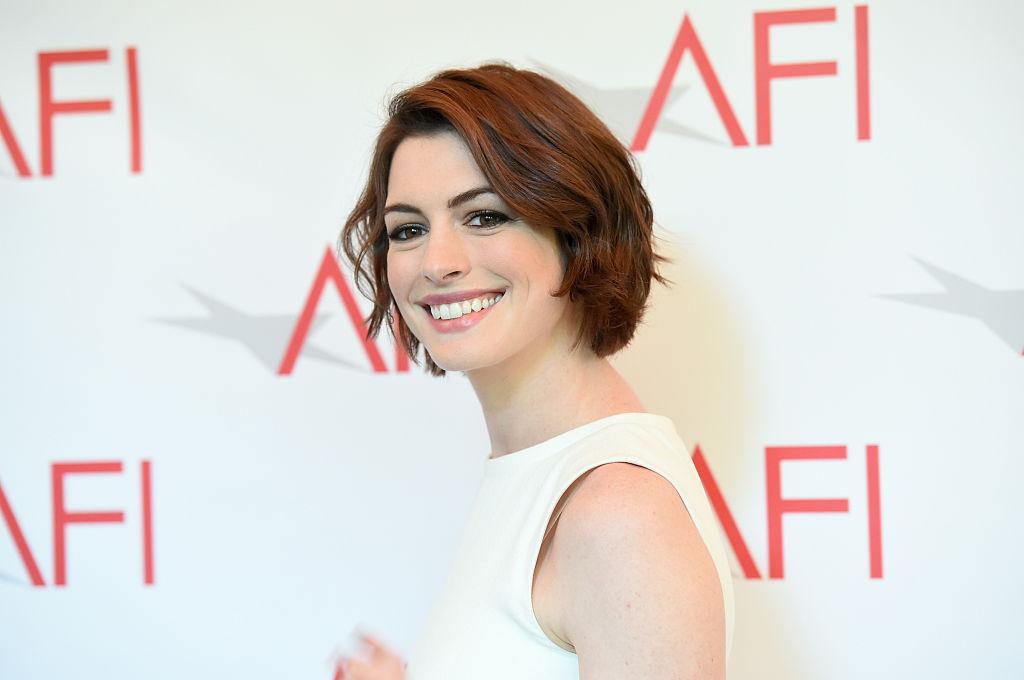 12 Hated Celebs Who Actually Don't Deserve Your Resentment
Everyone has a celebrity they passionately hate for justifiable reasons. For example, there are a lot of reasons to hate Chris Brown, Harvey Weinstein, or Charlie Sheen. But what about celebrities who are hated for simply being a little annoying? Although Anne Hathaway makes us roll our eyes, does she truly deserve our intense loathing? Maybe we should all give today's most-hated celebs a second chance. Below, a few stars who aren't as bad as you think.
Article continues below advertisement
1. Gwyneth Paltrow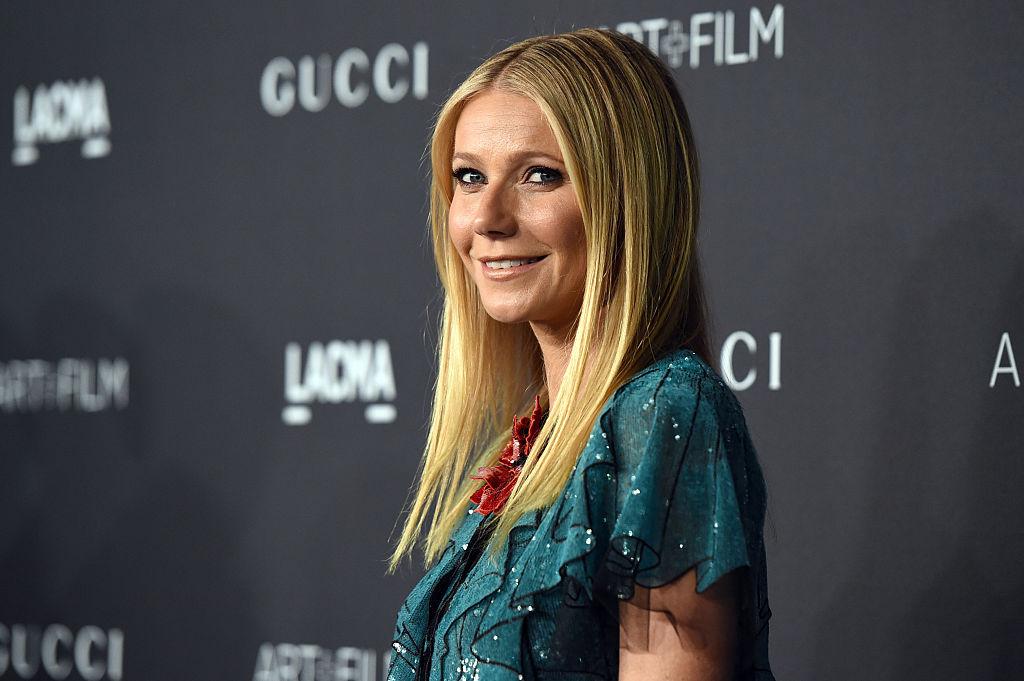 People hate her for being an out-of-touch rich woman with an equally ridiculous lifestyle brand that tells women to steam their vajes and sells $15,000 golden sex toys. In 2013, a tabloid magazine officially dubbed her the "most hated celebrity," which surprised Gwyneth. "First of all I was like, 'I'm the most hated celebrity?' More than, like, Chris Brown?" she told the BBC. "What did I do?"
And she has a point, too. Besides being a little pretentious and peddling bad health advice on her website, she hasn't really done anything. She's really no different from that obnoxious mom in your spin class who thinks there are "toxins" in vaccines. Even her divorce from Chris Martin was amicable and drama-free.
In addition to all the charities she's involved in, from UNICEF to the Robin Hood Foundation, Gwyneth also isn't afraid to laugh at herself as the whole world trashes her. In 2017, she ambushed a skit with James Corden to poke fun at Goop magazine and yoni steaming, and in 2016, she admitted that infamous $15,000 golden dildo was "just to troll people." Say what you want about Gwyneth, but she's laughing all the way to the bank.
2. Miley Cyrus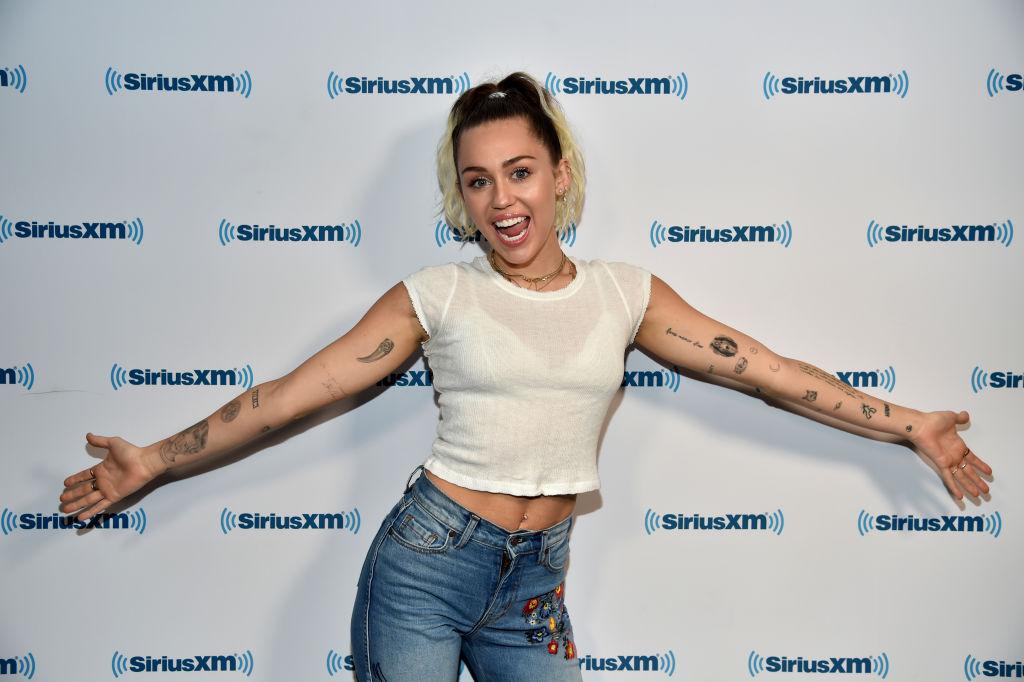 During her Bangerz era, people couldn't stand Miley and her cringeworthy need for attention, from twerking on Robin Thicke to constantly sticking her tongue out on the red carpet. Her "Look at me!" act was grating, and everyone predictably got tired of it. Even though she toned down her antics in recent years, it's hard to forget that time she rode a wrecking ball naked.
But besides being annoying, Miley isn't a bad person. Her nonprofit The Happy Hippie Foundation supports homeless LGBT youth. She even attended the 2015 VMAs with a homeless teen named Jesse who accepted an award on her behalf. "All these things that I do get all this attention," she told Out in an interview. "But then what do I do once I have everyone's attention?" Clearly, she's turned showy antics into justifiable causes.
Article continues below advertisement
3. Ashton Kutcher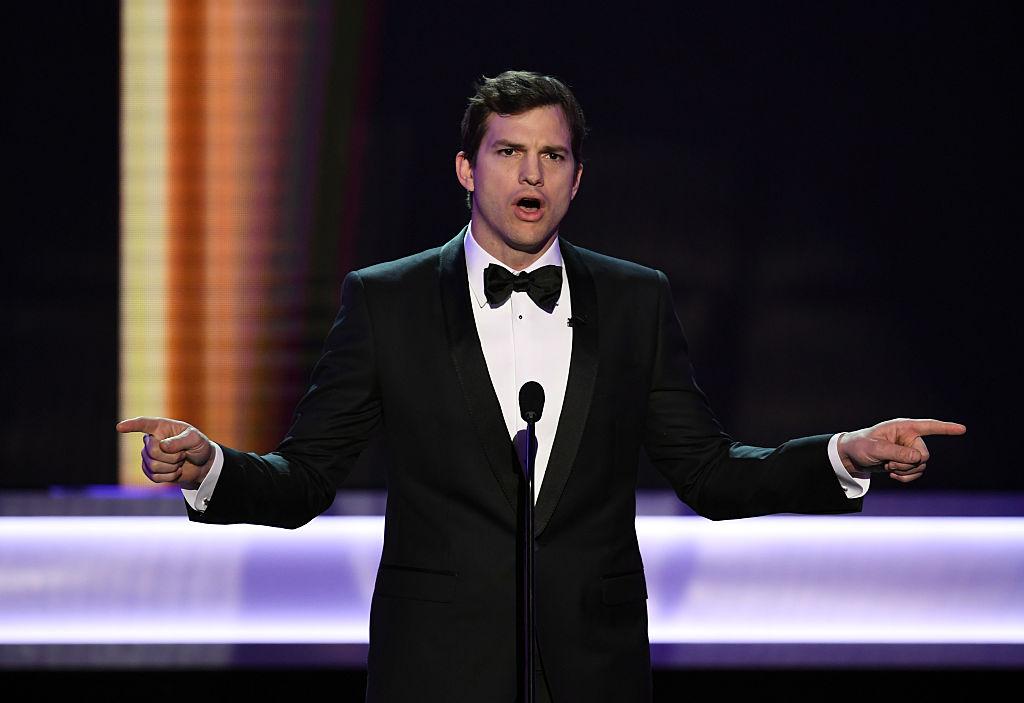 Although possibly not as passionately hated as others on this list, most people do find him obnoxious. Blame Punk'd, perhaps, which sealed his fate as a trucker-hat-wearing dudebro. In fact, the general public hates Ashton so much, when he replaced Charlie Sheen (an equally hated celeb) on Two and a Half Men, viewers stopped watching the show entirely. Clearly, people can't stand the guy.
But maybe he's just misunderstood. Even his own wife said she hated him during the height of his fame. "We went through a period where I thought he was crazy," Mila Kunis revealed in Glamour. "At the height of his career, I was like, 'Ugh, I don't like you. I don't even know you anymore. You think you're hot s–t.'" But today, Ashton is a 40-year-old father of two who has changed a lot more than people give him credit for. For one, his main job aside from acting is running Thorn, a nonprofit company dedicated to fighting child sexual slavery through technology. Just watching his testimony in front of the Senate Foreign Relations Committee shows how much he's grown and matured. Perhaps we should all give him a second chance now?
Article continues below advertisement
4. Kristen Stewart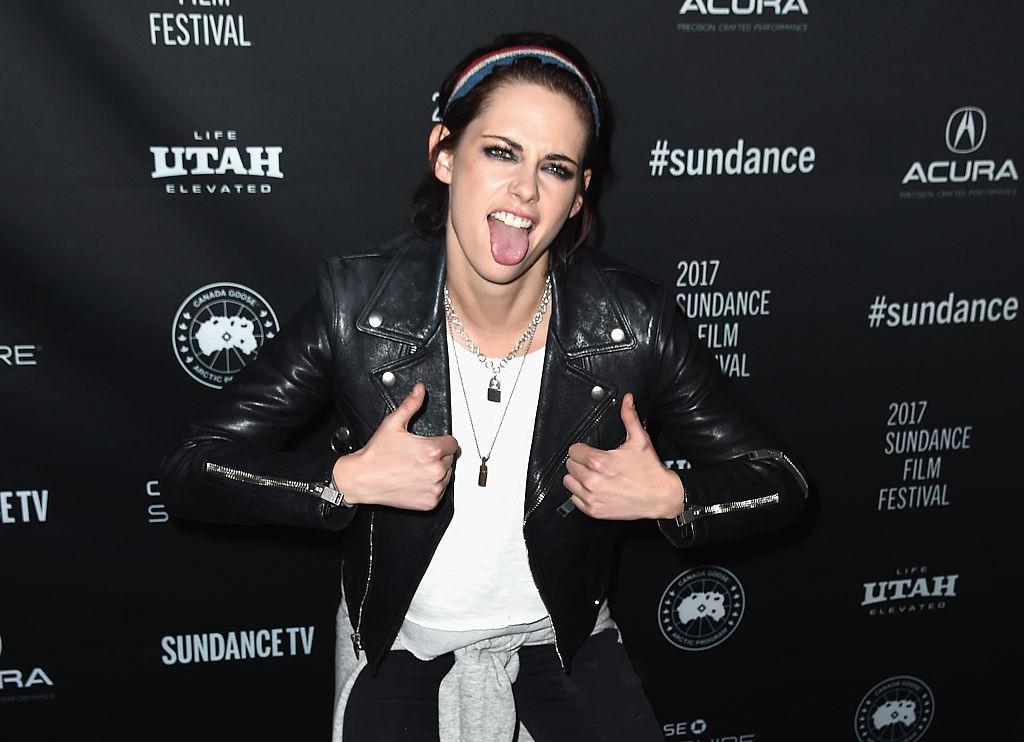 Kristen Stewart was a critically-acclaimed "serious actress" before Twilight came along. As both she and co-star Robert Pattinson battled fangirls, she started projecting a cold attitude, as if she was above it all. This rubbed many people the wrong way who hated that she wasn't warm and bubbly. Oh yeah, and let's not forget the time she cheated on Robert with director Rupert Sanders.
Besides cheating, Kristen hasn't really done anything that bad. Considering there are many actors who are literal rapists, hating the 28-year-old for simply being pretentious hardly seems fair. And now that she's acting in legit good films instead of blockbusters (she won a César Award for her role in Clouds of Sils Maria), people are starting to realize that all that pretentiousness had merit. She's also one of the few openly bisexual celebrities, which is refreshing to see. "Not everyone's going to like you," she said in 2017. "I prefer to feel love and hate rather than indifference. So I'm fine with it."
Article continues below advertisement
5. Jay Leno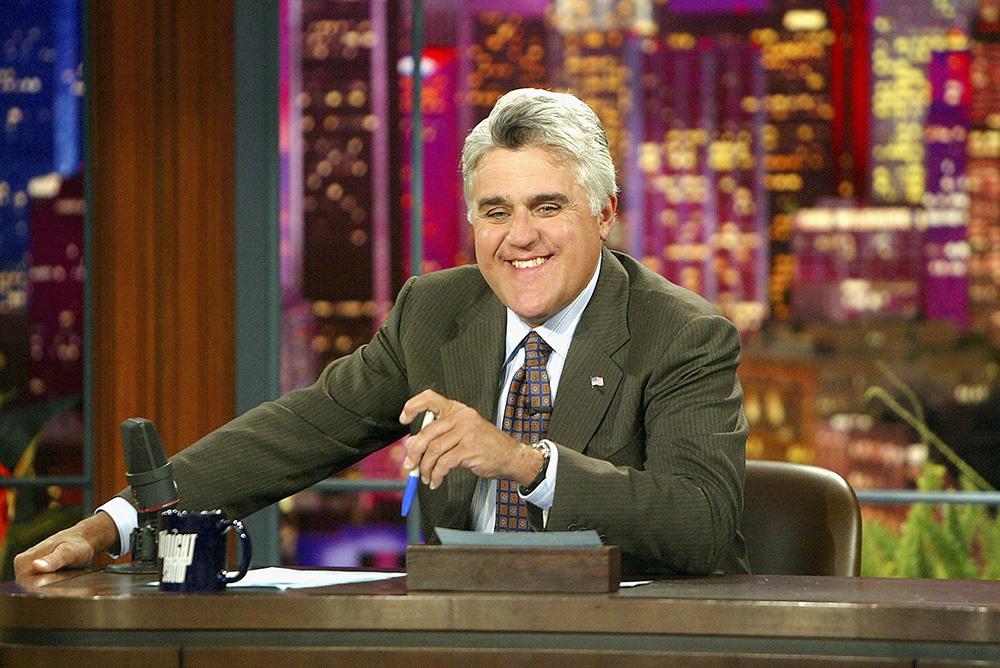 Most people hate Jay Leno for stealing The Tonight Show away from Conan O'Brien, and yeah, it was a bit of a d--k move on his part. But besides that one late-night scandal, he's hardly done anything else besides being criticized for being "not that funny." In fact, in 2012 when The Tonight Show was facing layoffs, Leno offered to work for free to keep his staff employed. His offer was rejected, but executives allowed Leno to take a 50 percent pay cut to save jobs. He also has been quietly donating more $1 million to Bailey's Café, an intergenerational community arts and education program in Bed-Stuy, Brooklyn.
Article continues below advertisement
6. Justin Bieber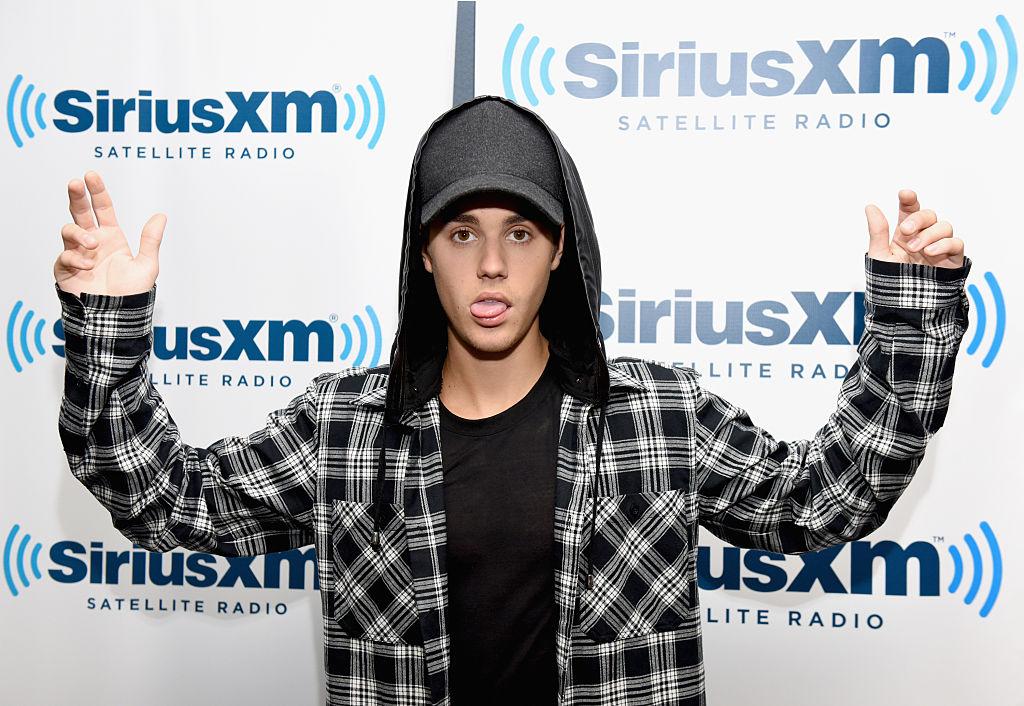 Oh boy, where do I even start? OK, I admit that Justin doesn't have the best reputation. His neighbors hate him, other celebrities hate him, everyone hates him. He also frequently mistreats his fans and has had numerous run-ins with the law.
But honestly, we should all give him a break. Only 24 years old, he's making mistakes many young people have the privilege to make in private. He also rocketed to fame at a young age and has been forced to deal with the ramifications ever since with very little parental oversight. In 2017, he had to plead to fans to let him eat his lunch in peace. The accompanied picture of the mob standing next to his table is horrifying enough to actually make you feel sorry for the guy. The pop star is also incredibly charitable and once gave the shoes off his feet to a Guatemalan child while working with the nonprofit group Pencils of Promise. With Justin now taking a much-needed break, hopefully he can change for good — or at least that's what people hope.
Article continues below advertisement
7. Katherine Heigl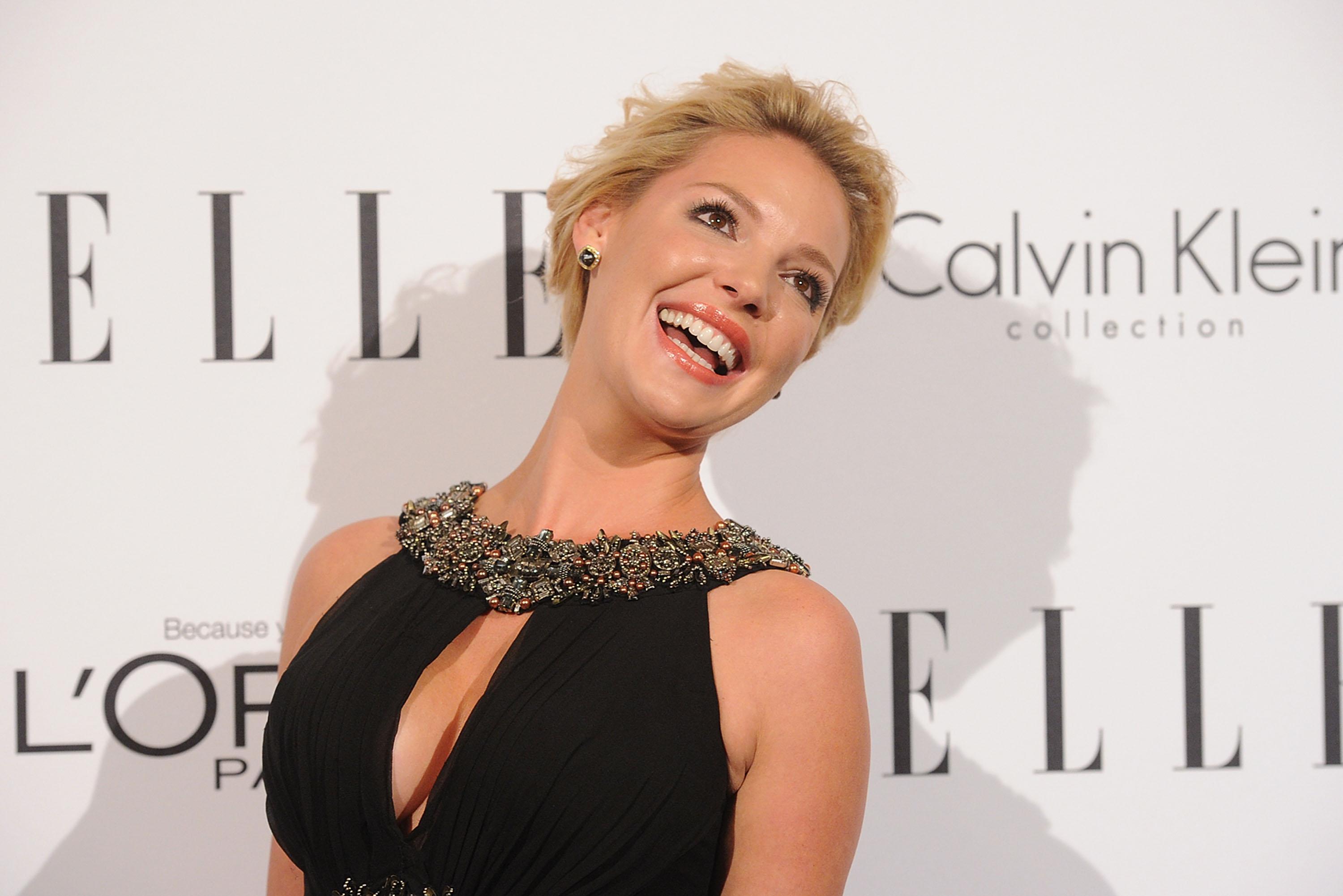 She was pretty much blacklisted in Hollywood after she was deemed "difficult to work for." People also thought she was unappreciative for trashing Grey's Anatomy and Knocked Up when both were responsible for her success. But besides being a little outspoken and demanding, Katherine didn't really do anything that terrible. And considering the public has pretty much forced her to grovel and apologize for having the audacity to be a woman with an opinion, she's more than deserving of a second chance by now.
"I remember doing this little independent movie and just being afraid to say anything about anything," she said about the backlash in 2016. "I remember wearing shoes a size too small because I was afraid to tell wardrobe that they weren't big enough because I didn't want to be difficult. And after that, I was like, This is nonsense."
She's right. It was.
Article continues below advertisement
8. Angelina Jolie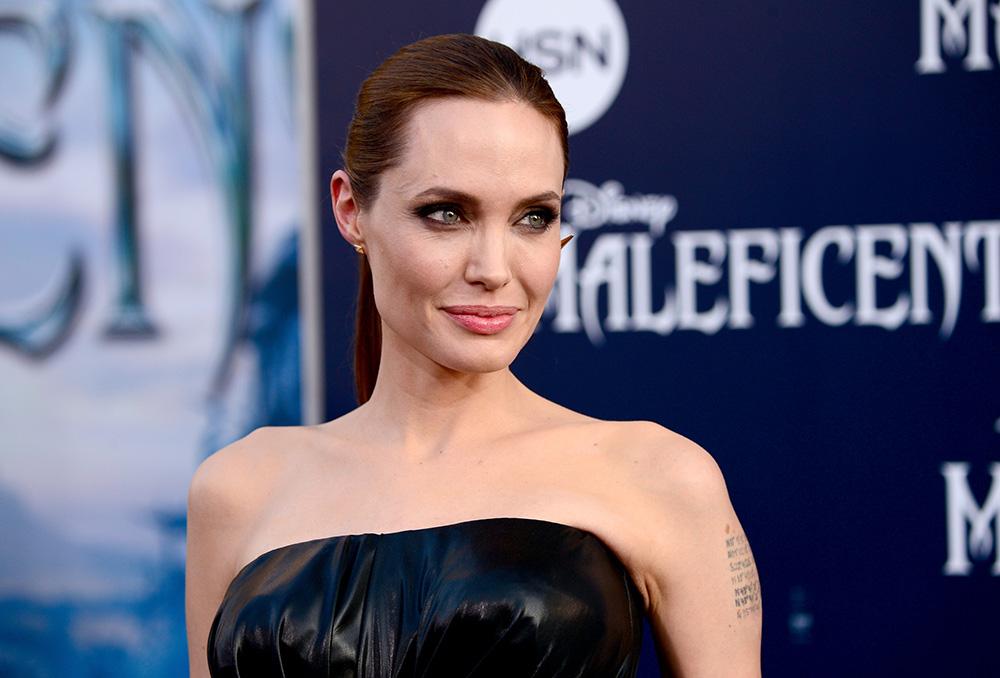 Most people won't ever get over the fact that Angelina hooked up with Brad Pitt while he was still married to Jennifer Aniston. There are also other reasons for why people hate her, from her wild past to her "fake" public demeanor. But most of the things people hate Angelina for happened years ago while she was in her early 20s. Can't people get over it by now?
Besides, Angelina has used most of her infamy to channel into her charity work with the United Nations, and her involvement is a lot more sincere than doing the usual celebrity PR tour. "[Most celebrities] stop at one tent and hold a baby," a U.N. external relations officer said about celebrities who volunteer at charities. "That's precisely not what these trips are with [Angelina]. It's just refugees and her in this intimate space. There's no place for anything Hollywood or celebrity."
Article continues below advertisement
9. Jaden Smith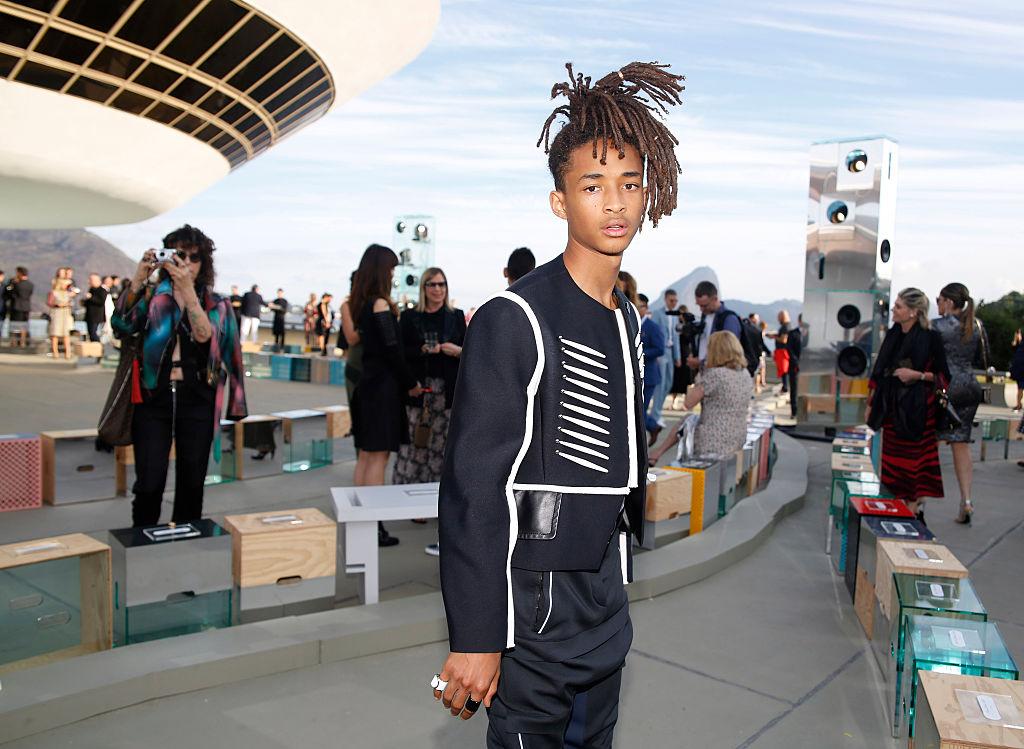 Who knew Will Smith's kids would grow up to be so hated? Most people hate Will's second oldest son for being pretentious, weird, and just annoying. Showing up to Kim Kardashian's wedding dressed as Batman? Rambling on about "prank energy" to The New York Times? Cutting off his dreadlocks and walking around with them like they're a bouquet of flowers? All these things are why people can't help but scoff and roll their eyes when they hear his name.
Say what you want about him, but you have to admit that he's boldly redefining masculinity by wearing dresses on the red carpet. Some might find that annoying, but others find his challenge of gender stereotypes refreshing. On top of that, he also has bigger aspirations outside of fame. Earlier this year, he announced he was starting an eco-friendly water bottle company and was donating water to residents in Flint, Mich.
Article continues below advertisement
10. Taylor Swift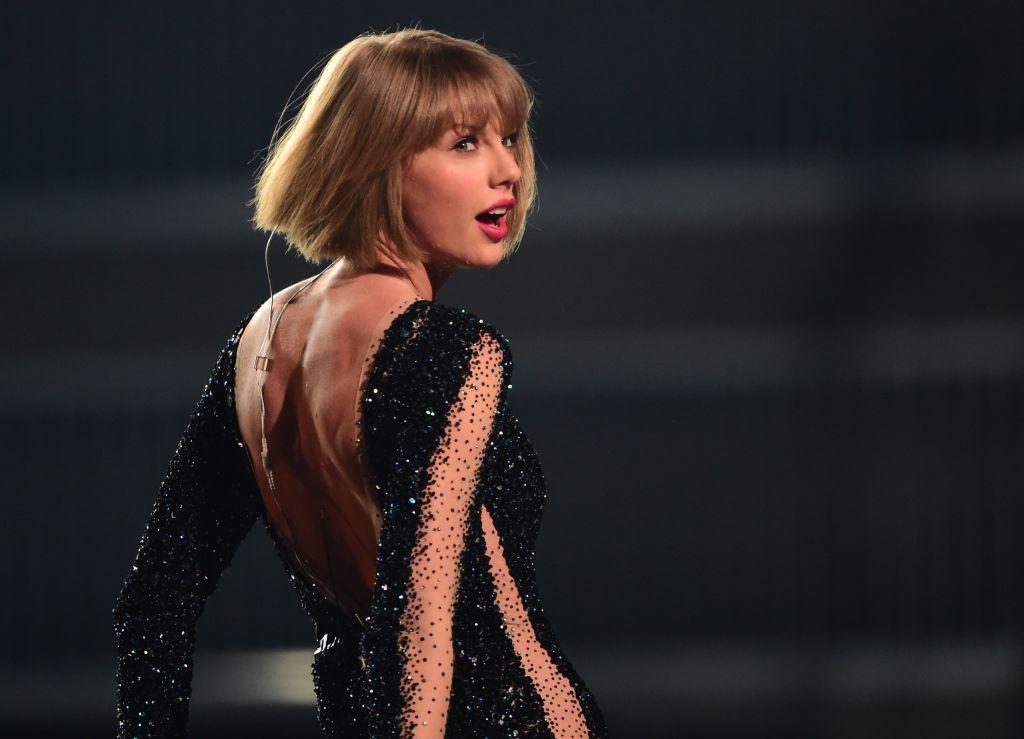 Thanks to her feud with Kanye West and Kim Kardashian, many people still think Taylor is a "snake." And although she's addressed these rumors in her recent music, many hate her for capitalizing on her victim complex. I'll admit, the whole Kanye fiasco didn't show her in the greatest light, but it didn't show Kanye or Kim in the greatest light either. There were no winners in that scenario, and all parties have since moved on. In general, Taylor is an appreciative celeb who gives back to her fans and never trash-talks anyone except her exes. It's hardly worth hating her for.
Article continues below advertisement
11. Kris Jenner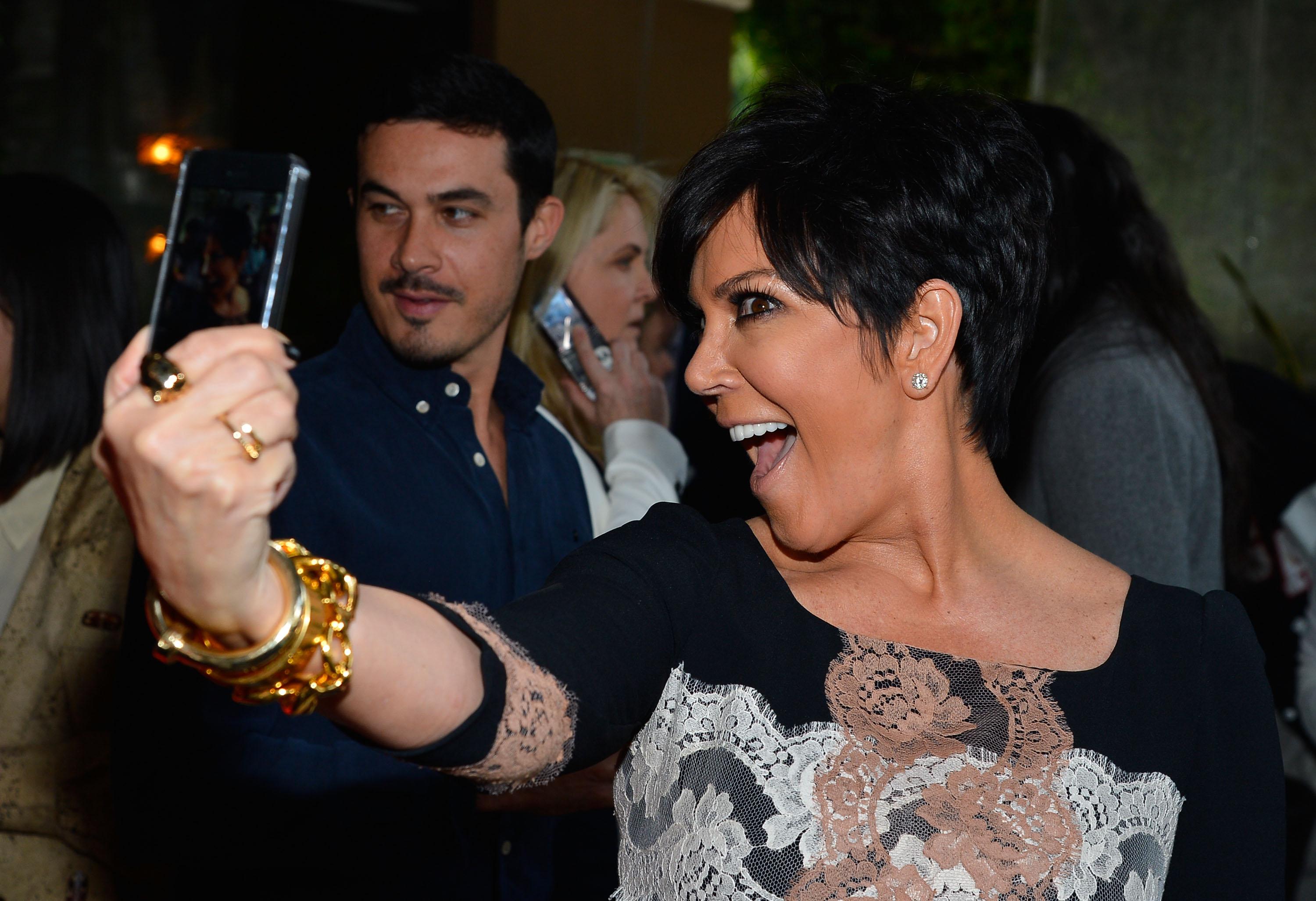 Sure Kris Jenner is single-handedly responsible for why we can't escape the Kardashians, but the momager has a lot of good qualities, too. Unlike her daughters, Kris works hard to manage all her daughters' careers and must be a smart and savvy businesswoman to pull it all off. Even her ex Caitlyn Jenner had good things to say about Kris' professionalism, poise, and "take charge" attitude. Honestly, her own daughters could learn a thing or two from her.
Article continues below advertisement
12. Anne Hathaway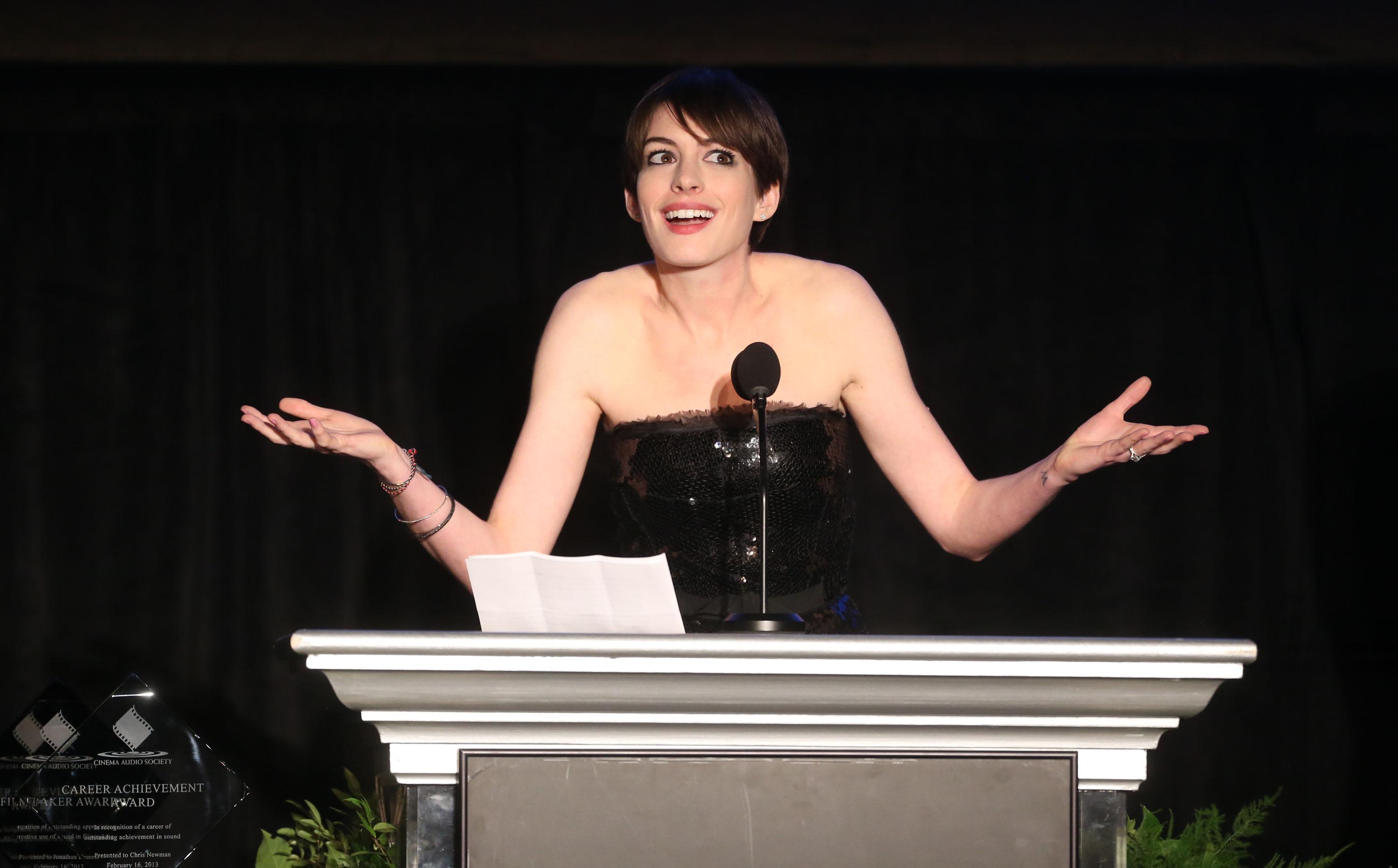 Dubbed the "most hated celebrity" by The Cut in 2013, everyone loves to hate Anne Hathaway because....? Does anyone really remember anymore? Sure she "tries too hard" and her Oscars acceptance speech was a little annoying, but the hate she received after said speech rivaled Bill Cosby. Even The New York Times didn't understand it back then, but today, many people are starting to have a change of heart.
"I'm interested in living a very honest life," Anne told Glamour earlier this year. "I don't know if that makes me a boring person. I don't really care if it does," she told Glamour in her recent cover story. "It would be easier if I was better at being misleading or sneaky. I know how all that stuff works. I'm not a naive idiot. I know if I was a little bit mean to everybody, people would be like, 'Oh, she's fun. I like her. Come have a drink.' And I'm just like, 'Can we have a drink and not try to tear each other apart?'"
Hear, hear.