These Celebrities Are Factually the Same Age, Though We All Beg to Differ
From Ariana and Cardi to Renee Zellweger and J. Lo, it's shocking that these celebrities are the same age.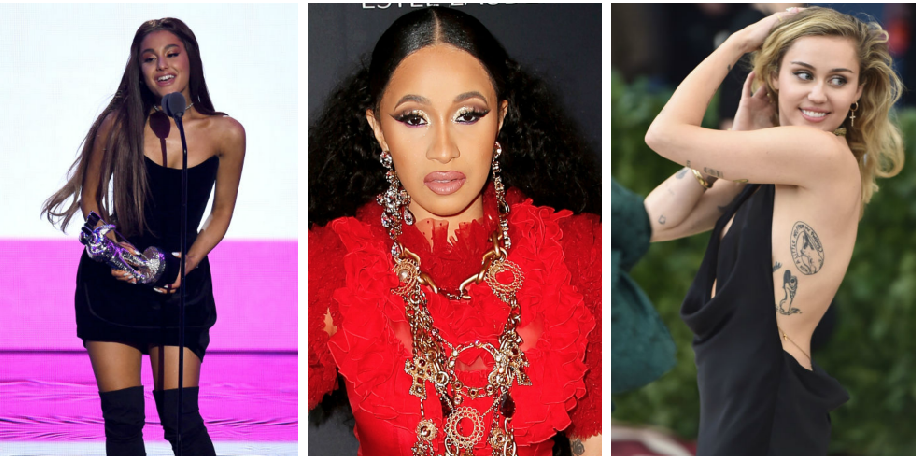 Celebrities are all gorgeous no matter how old they are — just look at Jennifer Lawrence (27) or Catherine Zeta-Jones (48). There are some celebrities that you'd swear are one age, but are in fact another — like when the internet learned Cardi B and Ariana Grande were the same age and the whole world was shocked into total disbelief.
Of course, looks can be deceiving — and Hollywood (despite its world-renowned cosmetic surgeons and cryogenic spas) is no exception to that saving. Here are some celebrities we cannot believe were born in the same year.
Some look great for their age, and others... Well, we can't all be so #blessed.
Article continues below advertisement
1. Ariana Grande, Cardi B, and Miley Cyrus are all 25.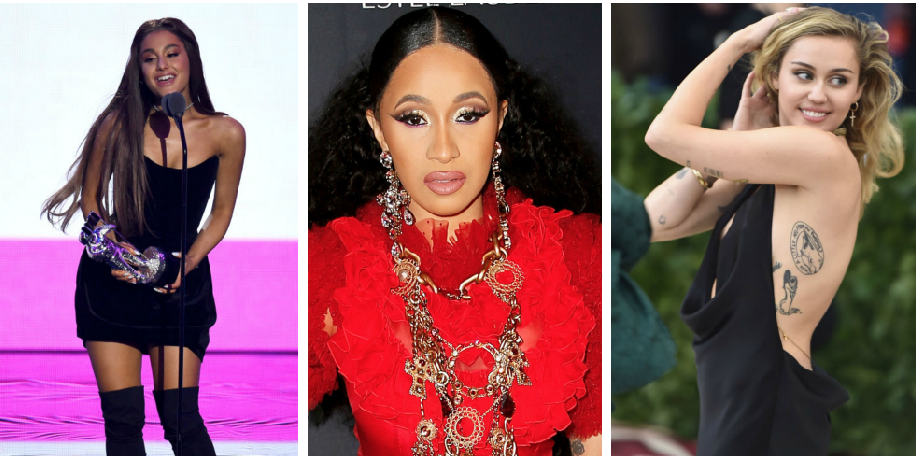 It's shocking to learn that Ariana Grande (pronounced "Grand-ee") and Cardi B are the same age, but pile Miley Cyrus onto that equation and our minds are officially blown.
While Cardi B recently welcomed a baby into her life, most of us still associate Ariana and Miley with their Disney and Nickelodeon shows, despite the fact that they've made names for themselves in music since leaving their child-acting days behind.
But the three stars were born in the early '90s and all recently celebrated their milestone quarter-century birthdays.
2. Renee Zellweger and J.Lo were born in 1969.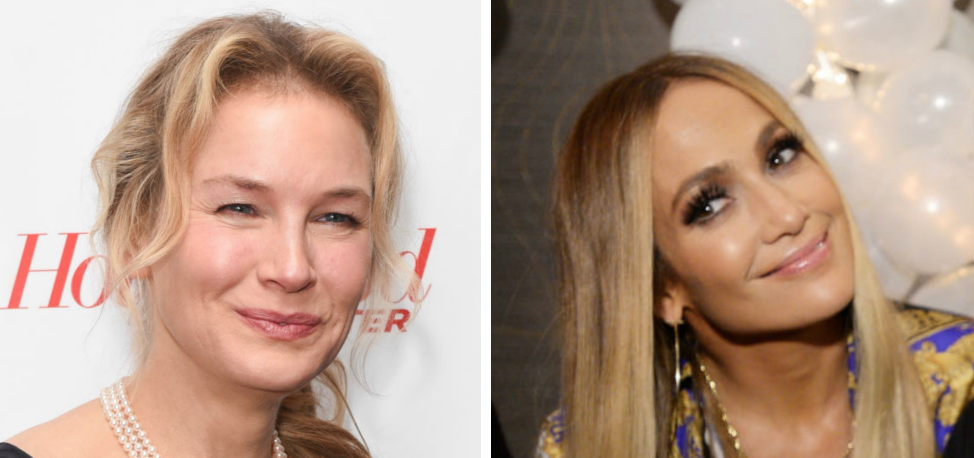 J.Lo is absolutely ageless — just ask her swooning boyfriend A. Rod. Earlier this year, she accepted the Michael Jackson Video Vanguard Award at the VMAs and gave a dazzling performance, her first at the awards ceremony since 2001. Meanwhile, fellow 49-year-old Renee Zellweger is best known for her 2001 movie role as Bridget Jones.
Surprising as it may be, these two stars were born in the same year.
Article continues below advertisement
3. Sarah Hyland and Jennifer Lawrence were both born in 1990.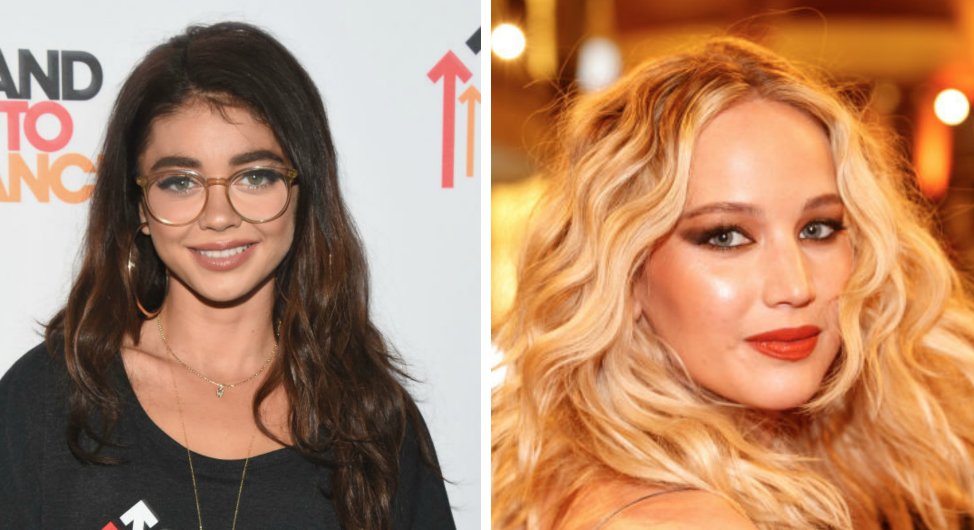 Because the Modern Family star's birthday isn't until late fall, she's still *technically* 27 while Academy Award-winning Jennifer Lawrence has already celebrated her 28th birthday. But it doesn't change the fact that these two starlets were born in the same year, 1990.
It's hard to believe that Sarah is the same age as the actress who played a bipolar widow in Silver Linings Playbook a whole six years ago, but what can we say — Hollywood is wild.
Article continues below advertisement
4. Rihanna and Adele are 30.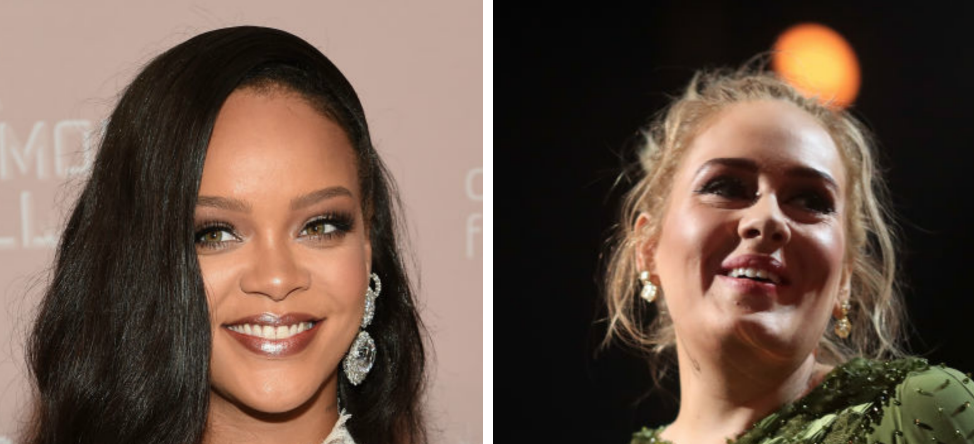 Congratulations are in order for Rihanna and Adele who both turned the big 3-0 earlier this year. And although Adele, who has two children, gives off the air of being an old soul, she is technically a few months younger than the pop star, who just premiered a new collection of SAVAGE x FENTY, her lingerie line, at NYFW last week.
Article continues below advertisement
5. Blake Lively and Ellen Page were born in 1987.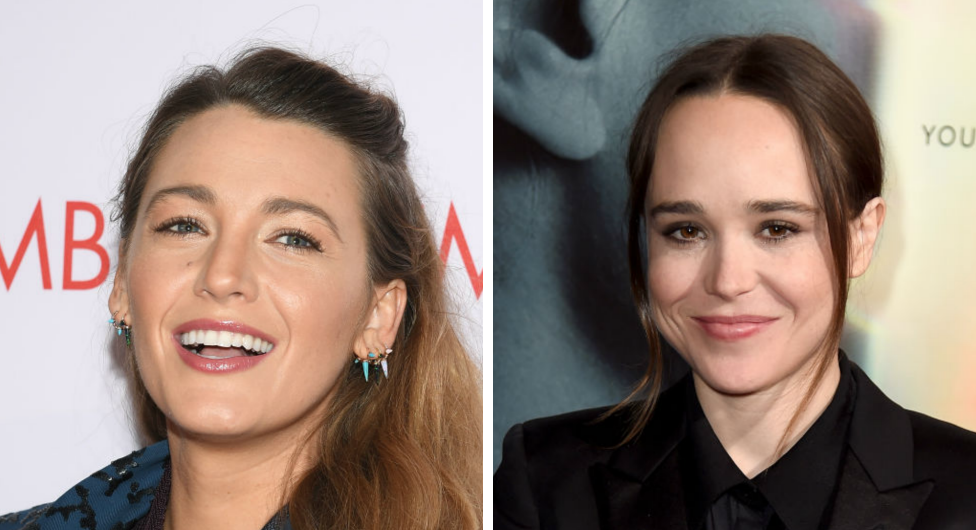 It might not have been much of a surprise back in their Gossip Girl and Juno days, but Blake Lively and Ellen Page's lives have taken quite different paths since then, and it's kind of surprising that they're both 31.
When the Simple Favor star isn't acting, she's busy trolling her hubby, Ryan Reynolds, on Instagram. Meanwhile, Ellen is madly in love with her newly wed wife, Emma Portner, who she also met on Instagram.
Come to think of it, maybe these two 31-year-old actresses aren't that different.
Article continues below advertisement
6. Amanda Bynes and Lady Gaga are both 32.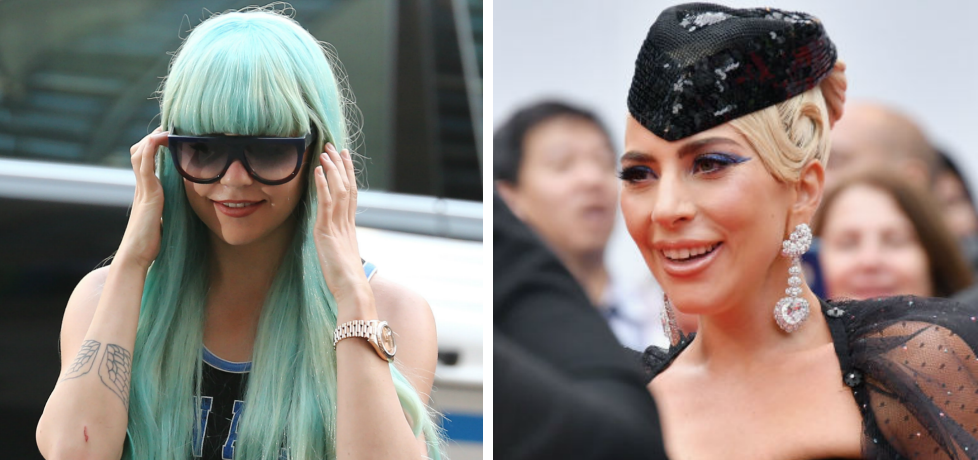 Maybe it's because they became famous in different eras, but it's surprising to us that Amanda Bynes and Lady Gaga are the same age. While Amanda rose to celeb-dom in the '90s by portraying larger-than-life personalities on Nickelodeon, Lady Gaga wouldn't become a household name until the All That star was all over tabloids for her battles with mental health.
Today, the child star is looking better than ever, and Lady Gaga is about to star in the upcoming blockbuster A Star Is Born.
Article continues below advertisement
7. Chrissy Teigen and Issa Rae were born in 1985.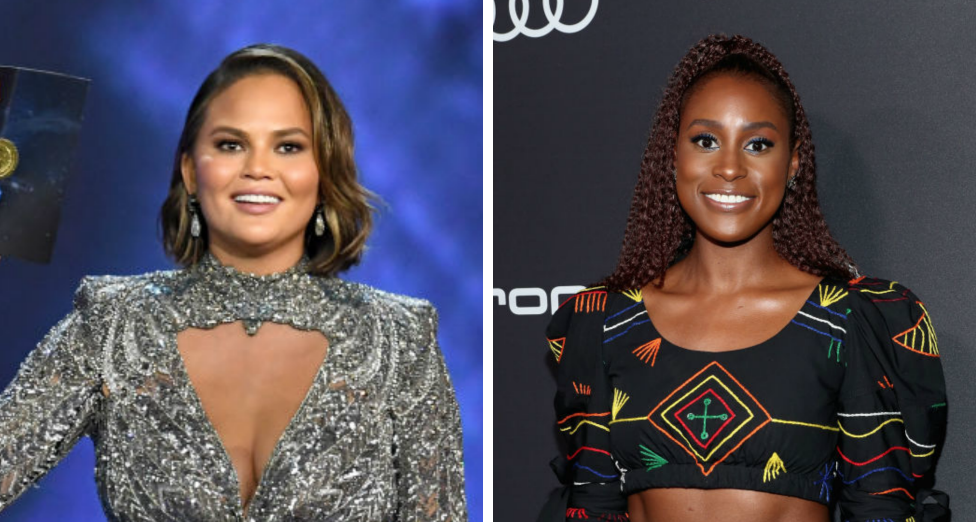 You probably hear Chrissy Teigen's name (pronounced "Tie-gen") thrown around a bunch in the context of her adorable kids and her savage trolls on EGOT-winning husband, John Legend.
But a picture-perfect domestic and family life probably isn't the first thing that comes to mind when you think of Insecure star, Issa Rae (33). And though she's a couple of months older, you know what they say — everyone does things at their own pace.
Chrissy will turn 33 at the end of November.
Article continues below advertisement
8. Anne Hathaway and Nicki Minaj are 35.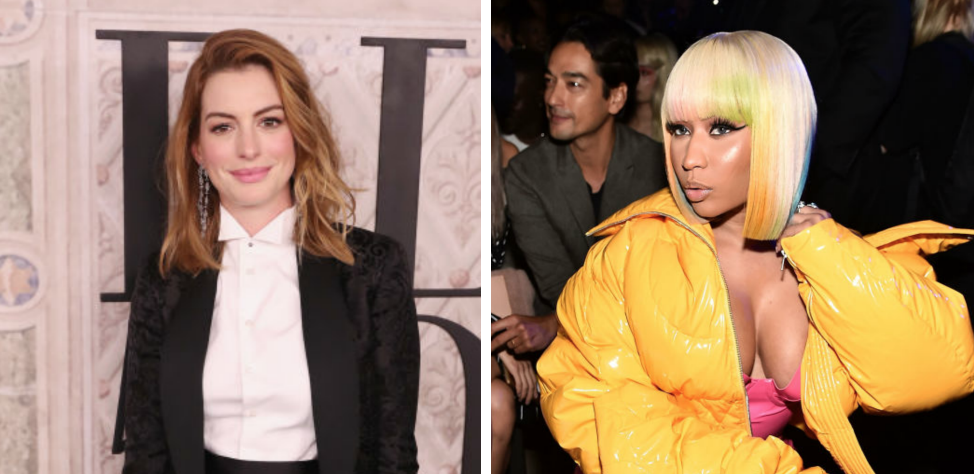 Anne Hathaway isn't the Princess of Genovia you might remember from high school anymore. And though she's a star everyone loves to hate, the actress showed Hollywood she was really worthy of their praise in her latest role in Oceans 8.
Nicki Minaj is no stranger to haters, either. A couple of weeks ago, she experienced her share of backlash after a fight with 25-year-old Cardi B. Celebrities took sides and things got ugly.
We stan for these 35-year-olds.
Article continues below advertisement
9. Kanye and Milo Ventimiglia are both 41.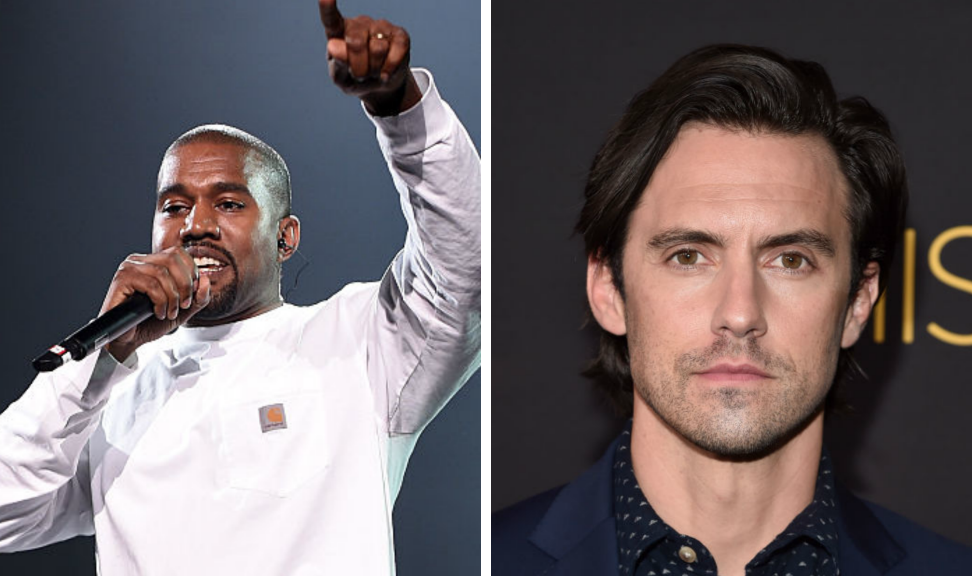 Thanks to all the time jumps and makeup in This Is Us, it's hard to keep track of how old Milo Ventimiglia really is. But the answer is, the same age as Kanye — in fact, exactly a month younger.
Milo plays a TV-dad to three, though he isn't married in real life. Kanye, on the other hand, is wedded to Kim Kardashian and actually is a father to their three children.
Trippy, right?
Article continues below advertisement
10. Idris Elba and John Cho were born in 1972.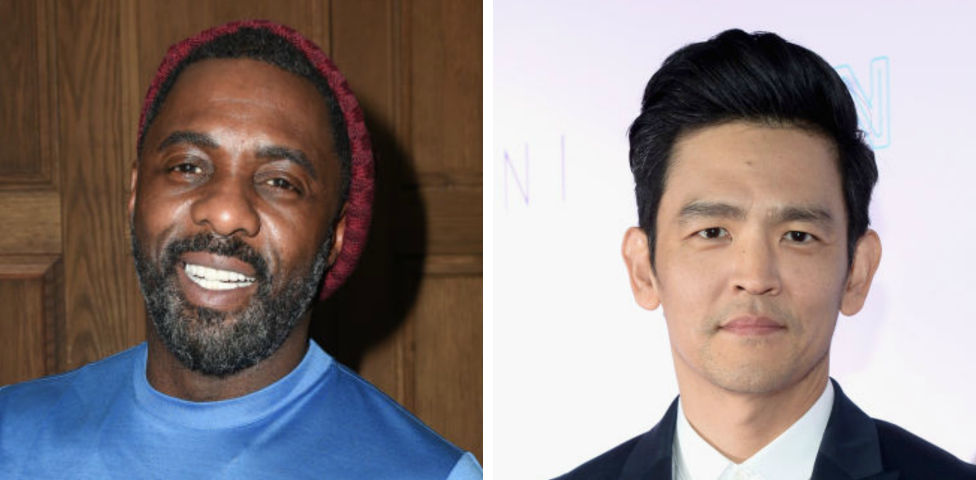 No, we're not kidding. The star of Luther, who also happened to be one of the best dressed at Prince Harry and Meghan Markle's wedding, is 46 years old, the same age as eternally baby-faced John Cho.
Even crazier is the fact that The Rock, Ben Affleck, Cameron Diaz and Sofía Vergara are 46 as well.
Article continues below advertisement
11. Madonna and Ellen Degeneres were born in 1958.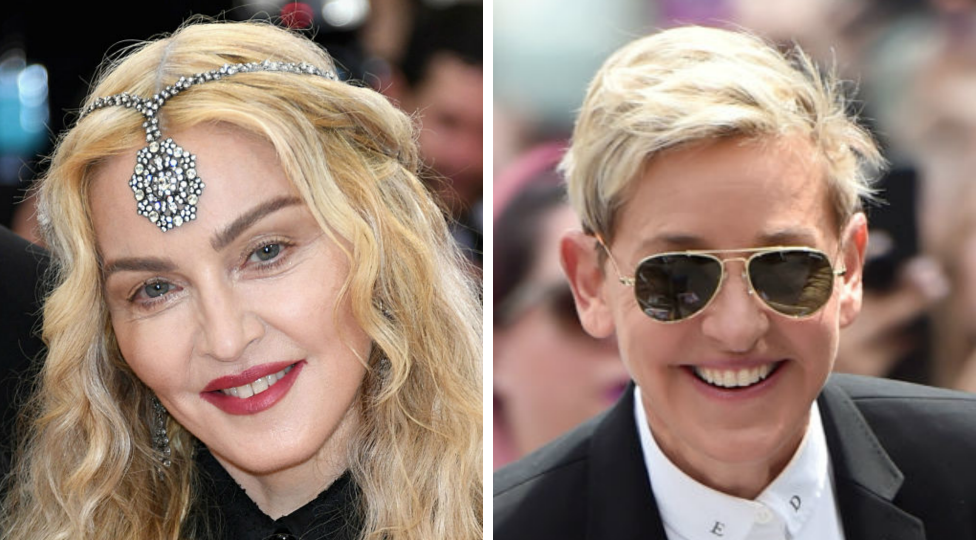 Not only are Madonna and Ellen distantly related, they also share the same age (and an indisputable love of dancing despite having very different styles on the dance floor).
It comes as no surprise that Madonna is one of the older celebrities on this list. After all, the "Vogue" singer has been in the business since 1983 and she's proven her longevity by reinventing her image to suit the times. Case in point: Her currently favored look of a permanent gold grill goes to prove that while she might be 60, Madonna certainly doesn't look or act her age.
Ellen similarly has been around since the '90s and went from stand-up comedienne to one of America's most beloved talk show hosts. While Madonna has presented a different side of herself each decade, Ellen has opted for a more subtle reinvention and honestly, she might look better at 60 than she ever has.
Article continues below advertisement
12. Cynthia Nixon and Halle Berry are 52.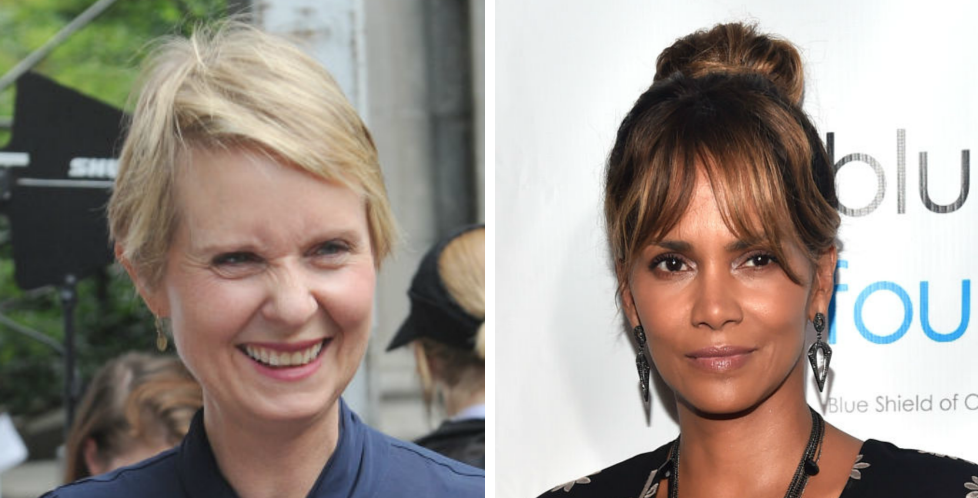 Who wore 52 better?
Though the Sex and the City star might not have aged as gracefully as the stunning Oscar-winning actress, there's good reason for that. Cynthia Nixon just finished her campaign for New York City governor (sadly, she lost), and we all know politics ages even the youngest-looking faces beyond belief. I mean, just think about Obama.
Article continues below advertisement
13. Demi Moore and Michelle Yeoh are 55.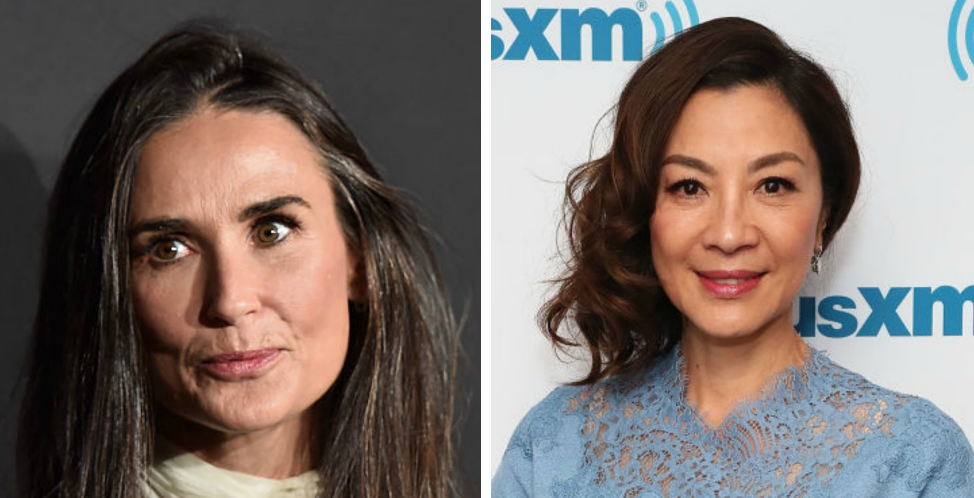 We're not sure whether this is surprising because Demi Moore dated Ashton Kutcher for so long, but the Ghost actress is the same age as Michelle Yeoh, who recently appeared in Crazy Rich Asians.
Maybe this doesn't surprise anyone — we just needed an excuse to get Michelle on the list.
Article continues below advertisement
14. Kim Kardashian and Beyoncé are the same age.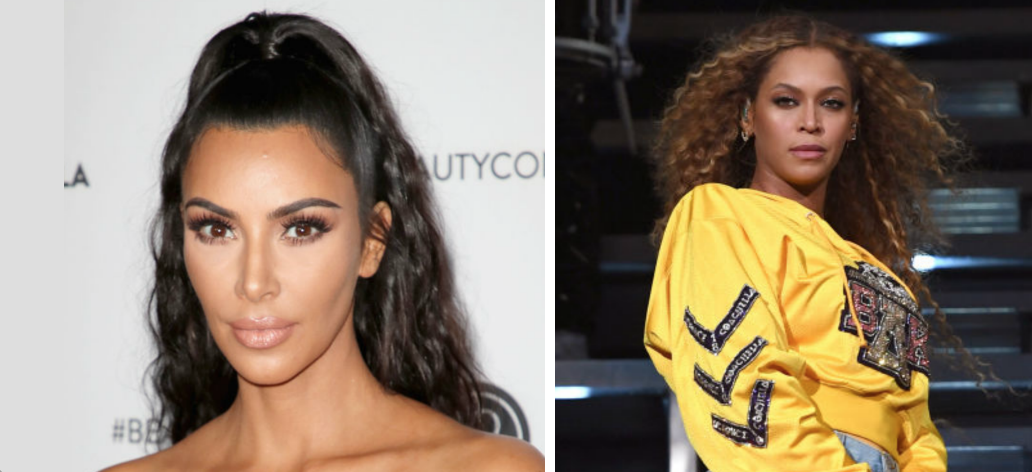 It feels like Beyoncé ought to be at least a generation older than Kim Kardashian, not because of the way she looks or anything, but sheerly based on her incredible accomplishments.
The former Destiny's Child singer turned absolute legend is 37, just like the Keeping Up With the Kardashians' reality TV star. When you think about it, they both have three kids who are roughly the same age, so we guess that makes more sense.
Article continues below advertisement
15. Elton John and Larry David were both born in 1947.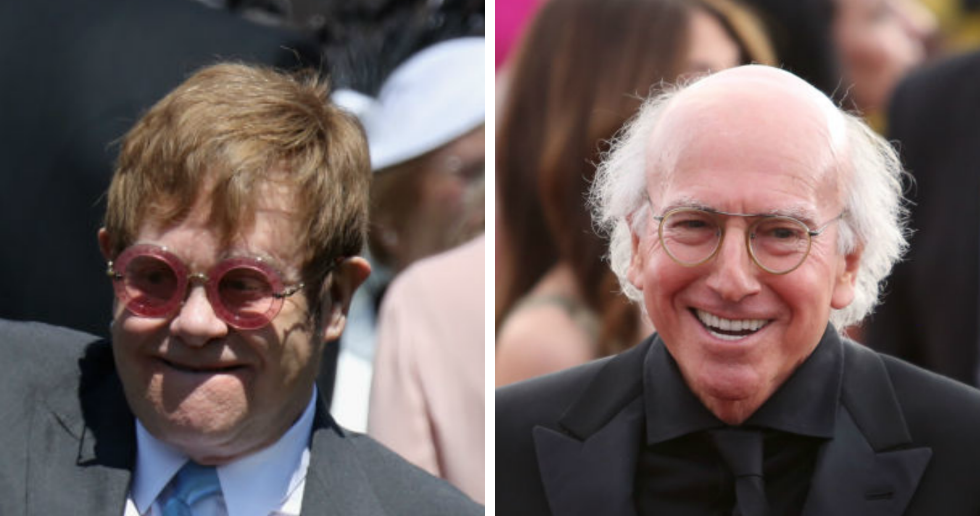 Elton John and Larry David both have unique and formidable talents. Elton is one of the most successful singer-songwriters of his generation, and has had 30 hit solo albums over the course of his career.
Larry co-wrote Seinfeld, one of the most brilliant shows in television history, then went on to create the equally amazing Curb Your Enthusiasm.
However, while Larry has always dressed like an awkward, old Jewish man, Elton has opted throughout his career for a flashier aesthetic, which makes him look younger. This still doesn't change the fact that the two blew out 71 candles on their most recent birthday.
Article continues below advertisement
16. Matthew Perry and Paul Rudd are 49.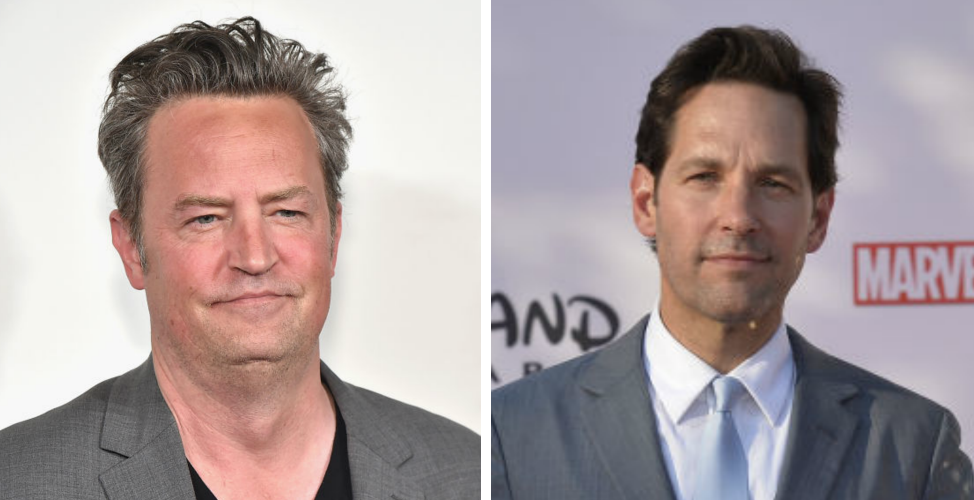 Paul Rudd is one of those vampire celebrities who hasn't aged since he starred in 1995's Clueless. That's more than 20 years ago! But somehow this age-defying actor has managed to look the absolute same as his younger self. So much so that the internet is peppered with quizzes daring you to see if you can tell which picture of Paul is older.
Matthew Perry, on the other hand, may also be 49 years old but he certainly wears his age on his sleeve, so to speak. The Friends actor did go through some years of heavy substance abuse, though, and that always takes its toll, especially on the skin.
But whatever their history and skin care regimens, it's still unnerving to see the aged Chandler Bing and Mike Hannigan.