12 TV Shows That Strayed Hard From the Source Material
These 12 TV shows are very, very different from what the creators originally intended.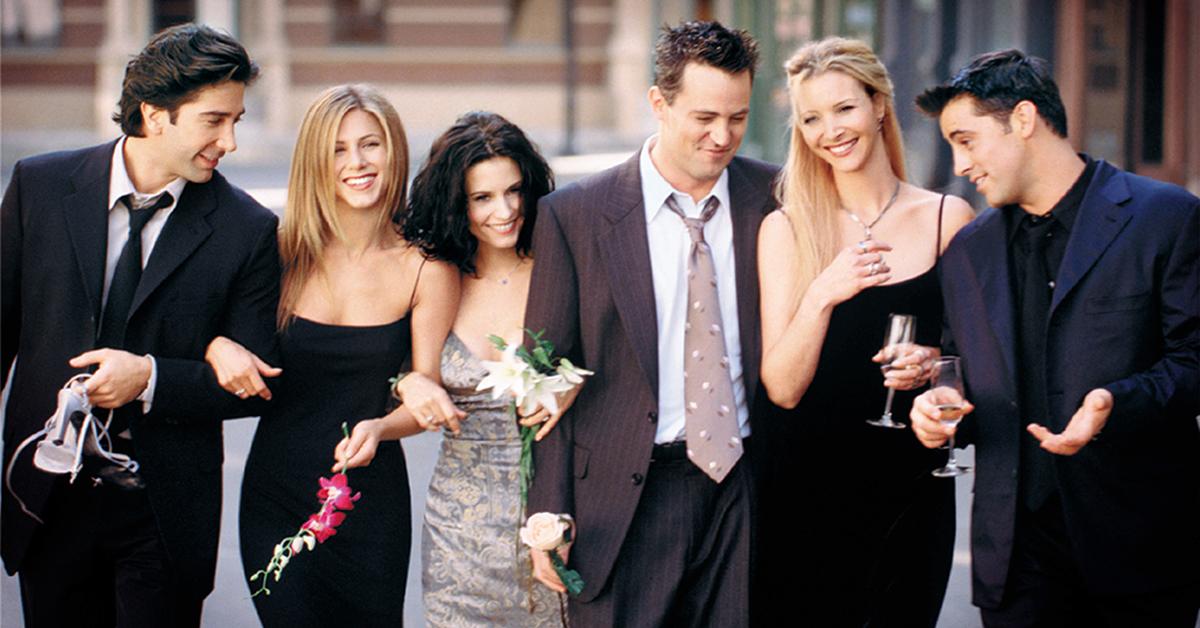 Friends' Rachel Green wouldn't have been able to stumble into Central Perk wedding-dress-clad if it wasn't for another city's group of Singles. Yes, the monolithic sitcom is just one of many shows that veered far off from the original concepts. And no, we're not talking about how different a show is from a pilot; we all know pilots lay down hard inconsistencies and feature decidedly different hair cuts from the rest of the season. I'm talking about shows that, in its earliest form, was something entirely different. Maybe that means taking a detour from someone's life story, taking a tonal rewrite from big-to-small-screen transitions, or having a janky short evolve into entire multi-faceted world. Whatever the case, you may be shocked to hear of the humble beginnings of your favorite series.
Below, check out 12 shows that ended up a different monster than their first draft.
Article continues below advertisement
1. Parks and Recreation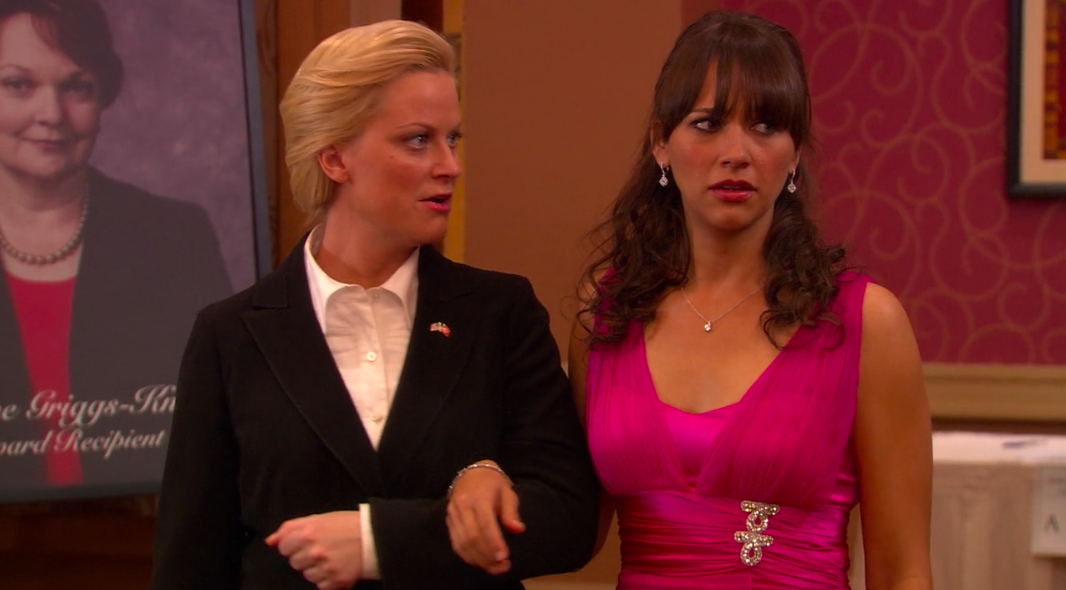 In its earliest form, Parks and Recreation was meant to be an Office spin-off. Leslie Knope serving as the show's Michael Scott, and Rashida Jones was possibly reprising her Karen Filipelli role. And then suddenly Jones was cast as a different character, leaving a severed tie between Scranton and Pawnee. The weirdest part was that the connector between the two worlds was going to be a broken copier in Dunder Mifflin — after the copier was recalled and refurbished, it would be shipped off to the parks department.
Eventually the spin-off aspect was completely demolished, leaving Leslie to flourish as the determined, waffle-loving politician we've learned to love, and Ann Perkins, a poetic, noble land mermaid.
2. The Office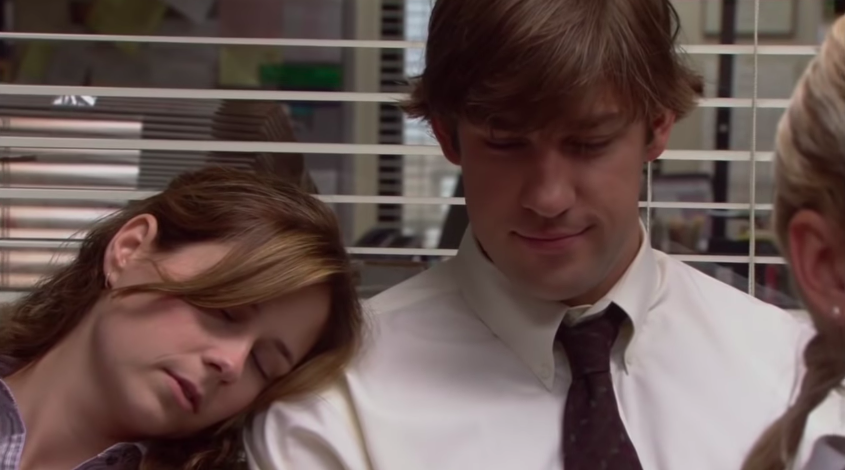 Speaking of The Office, let's take a hot sec to acknowledge that the version Americans are familiar with is a loud departure from the UK version. Long story short, the original Office lasted for two seasons while the American Office was gifted with insane longevity. To sum up: both Pam Beesly and Jim Halpert, and UK counterparts Tim Canterbury and Dawn Tinsley have a confrontation of feelings in the shows second season finales. With PB & J, viewers were able to watch their love story unfold over several years, while Tim and Dawn only got together in a Christmas special.
Article continues below advertisement
3. Gossip Girl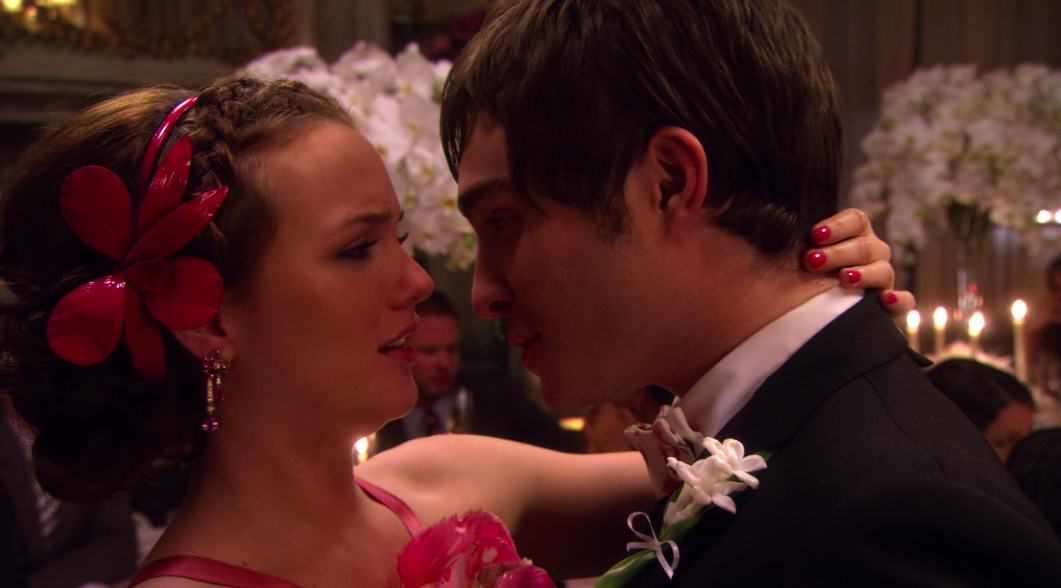 Cecily von Ziegesar's whimsical YA series is centered around a love triangle between golden girl Serena Van Der Woodsen, Queen B Blair Waldorf, and Nate Archibald. But the hit TV show abandoned the Serena-Blair-Nate triangle once Chuck Bass came into the picture, stealing B's V card in episode seven. After that, the show became a quasi-incestuous love prism, with all roads still leading back to Chair.
Article continues below advertisement
4. The Simpsons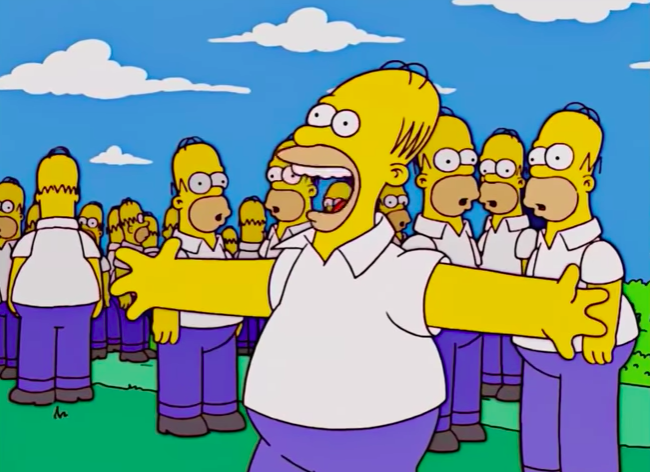 Where would pop culture be without The Simpsons? We luckily don't need to know thanks to The Tracey Ullman Show, which aired the original Simpsons shorts for three seasons. And yeah, the first season or two of The Simpsons is a little wonky to watch today. But there's nothing like seeing an oblong-headed Homer garble about "Frosty Chocolate Milkshakes." In fact, it's so chilling that Treehouse of Horror poked fun of The Simpsons' former selves twice.
Article continues below advertisement
5. Riverdale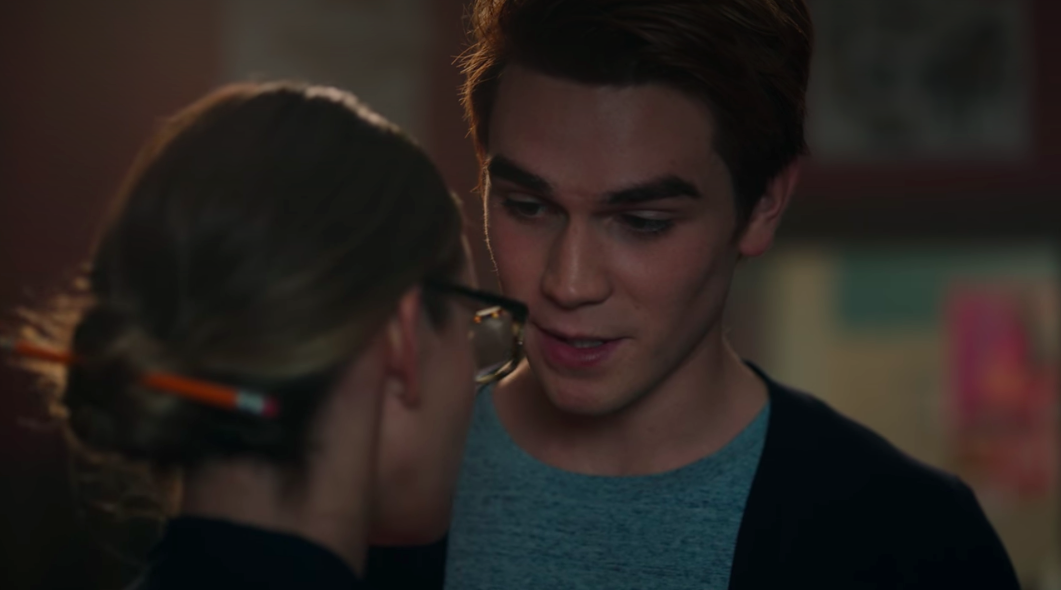 This should probably go without saying, but if you missed out on the last 70 years, Archie comics are the source material for CW's angst-tastic Riverdale. The comics have evolved with the decades, allowing for more ~*dark and gritty*~ storylines in this past decade. Nevertheless, the OG comics maintained that Jughead's only love was hamburgers, Miss Grundy was a crotchety old woman, and Jason Blossom wasn't murdered, his body thrown into the Sweetwater river. Faaaar less murder.
Article continues below advertisement
6. Buffy the Vampire Slayer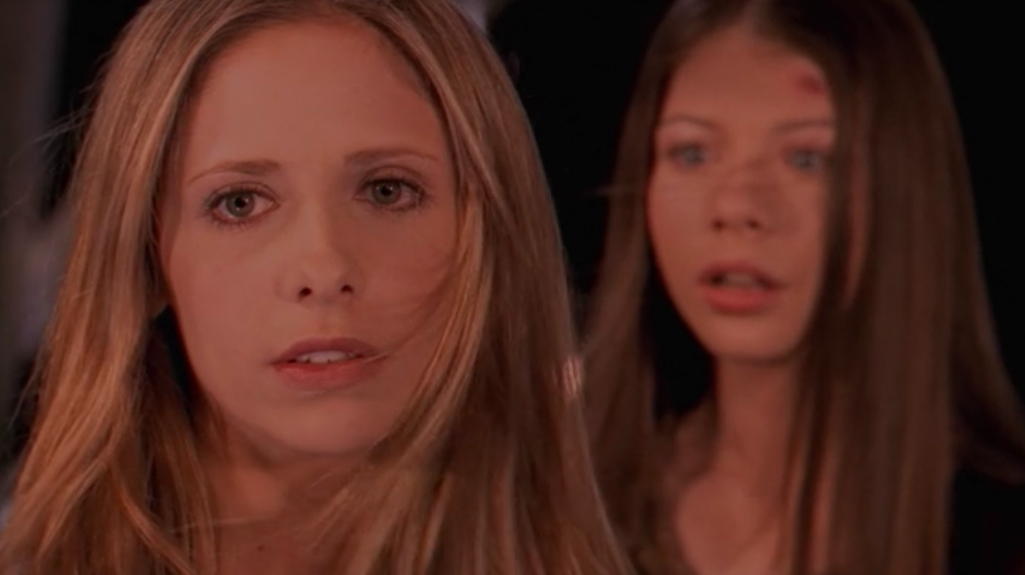 The 1992 film starring Kristy Swanson and hey, Luke Perry, is camp all the way, and creator Joss Whedon expressed his dissatisfaction about the script. "I finally sat down and had written it and somebody had made it into a movie, and I felt like — well, that's not quite her," Whedon said. "It's a start, but it's not quite the girl."
The real girl ended up being Sarah Michelle Gellar's Buffy, a snarky, nuanced heroine trying to navigate the hell of Sunnydale High. By the end of the show's seven, intricately written season, she had died twice and saved the world a lot. Kristy Who?
Article continues below advertisement
7. Family Guy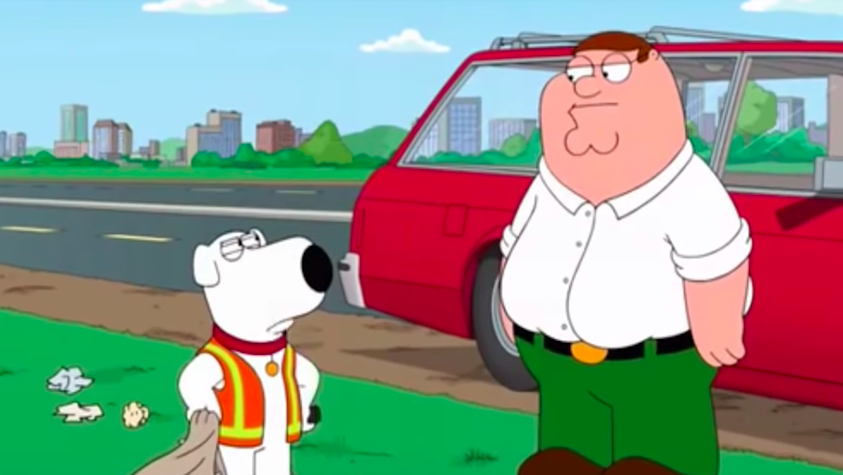 Here's another instance where there was a change in the family, leaving just a man and his wise-cracking dog. In 1996, Seth MacFarlane created a sequel to his RISD thesis film, The Life of Larry. Titled Larry & Steve, it followed a bumbling middle-aged man and his wise-cracking talking dog. Larry & Steve was picked up for Cartoon Network's World Premiere Toons, and it's worth a re-watch now. Listen for yourself, because that's 110 percent the inspirations for Peter and Brian.
Article continues below advertisement
8. Veronica Mars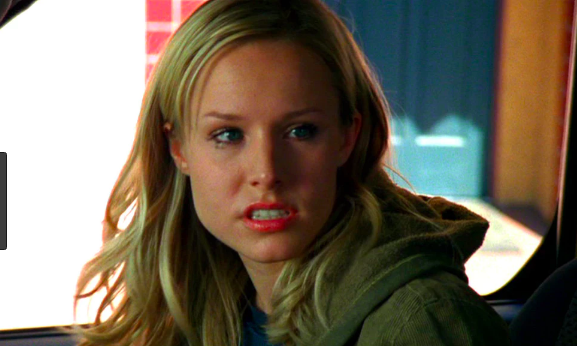 Before he began writing TV, Rob Thomas conceived a novel for Simon & Schuster following a male teen detective in Austin, Texas. The novel concept was laid to rest when Thomas decided to make it into a spec script, tweaking different elements. One key difference? Making the teen detective into our girl, Veronica. "I think a noir piece told from a female point of view is more interesting and unique," Thomas said back in 2004. Three seasons, one movie, and an upcoming reboot series later, it seems like viewers agree.
Article continues below advertisement
9. Fresh Prince of Bel-Air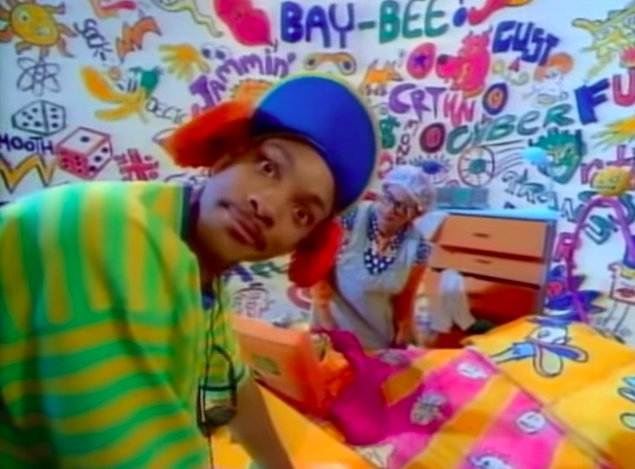 The Fresh Prince is best remembered as a vehicle for Will Smith (and for that theme song), but it was inspired by the less-then-hilarious life of music manager Benny Medina. Wildly poor in East Los Angeles, his mother died when he was nine years old and his father abandoned him shortly thereafter. Eventually Medina befriended a rich white kid by the name of Allen Elliot, and his father, television composer Jack Elliot, invited him to live with his family in Beverly Hills. Though Medina touched upon the father abandonment issues, he notably made the Banks family Black to "explore Black-on-Black prejudice as well as Black class differences."
Article continues below advertisement
10. South Park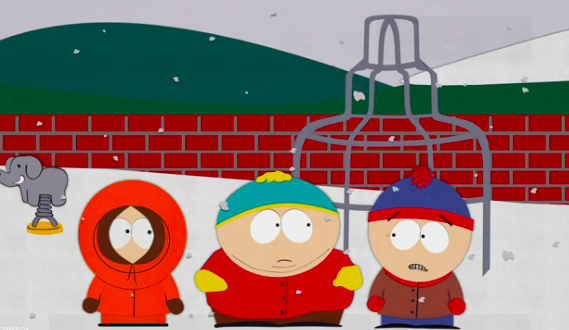 In 1992, Matt Stone and Trey Parker were two college kids playing with construction paper when they created "Jesus Versus Frosty," the first foray into South Park. The short went viral long before "viral" entered the lexicon, and prompted a friend at Fox to commission a Holiday e-card. That e-card would become "The Spirit of Christmas," and later snowball in to a button-pushing show thick with satire.
Article continues below advertisement
11. Friends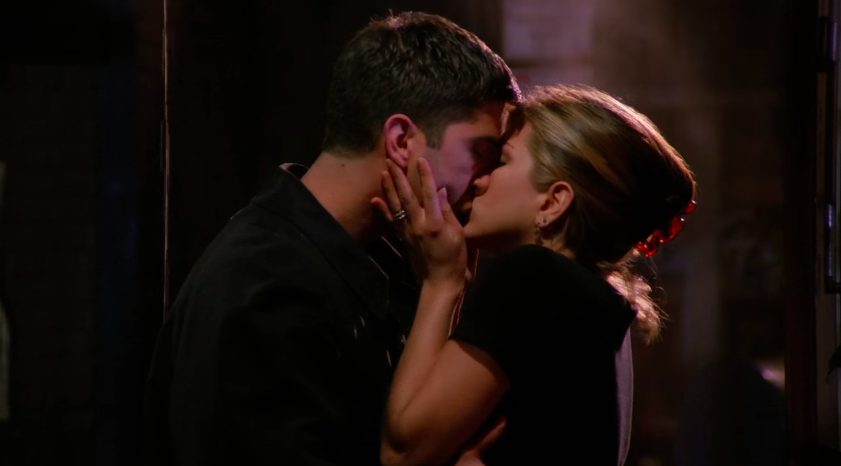 This tidbit feels like peak '90s nostalgia. Originally, Warner Bros. wanted to make a sitcom about Cameron Crowe's 1992 grunge-tinged romantic comedy, Singles, focusing on six single roommates looking for love. While Crowe passed on the idea, a listing for a show called Singles (following six single roommates looking for love BTW) popped up in the fall schedule. Crowe lawyered up to confront the producers, who said it was all a misunderstanding and the show was actually called Friends. Sure.
Article continues below advertisement
12. Orange Is the New Black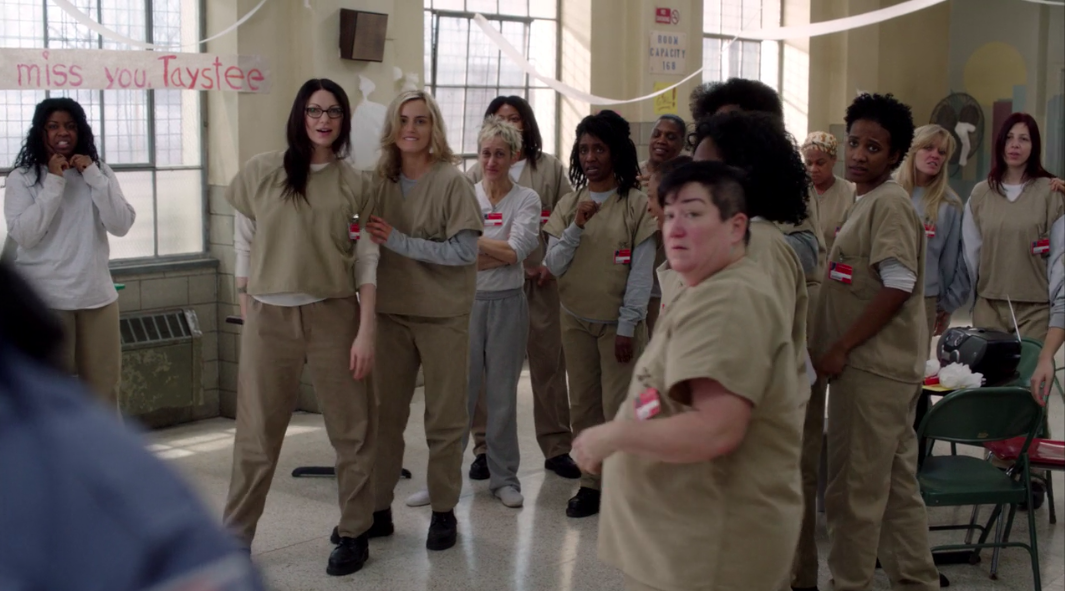 Orange is the New Black draws from Piper Kerman's life and memoir, Orange is the New Black: My Year In Women's Prison. Season 1 draws from that memoir, following Kerman's avatar Piper Chapman as she navigates the trials and tampon sandwiches of fictional Litchfield Penitentiary. The show has since exploded into an elaborate tapestry unraveling the lives of women from all different backgrounds. Oh, and as for the Piper-Alex storyline? Catherine Cleary Wolters, the "real" Alex Vause, only spent five months in a Chicago detention center with Kerman. And Cleary was clear: they weren't boinking. "Praying is about the most intimate thing two people can do in some places, not sex," Wolters told Vanity Fair. "We made some mean dinners together, though, out of cans of cheese, corn chips, and chili, and Piper learned how to communicate effectively through a toilet—a little something you'll never pick up at Smith."