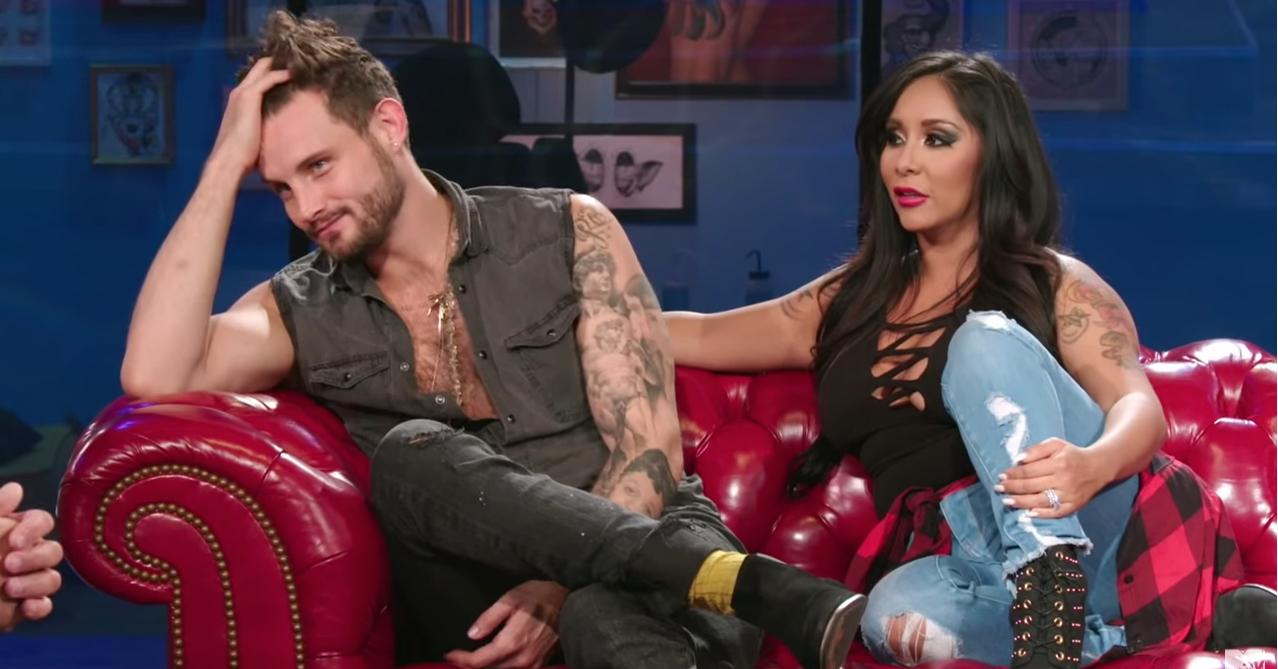 Those Revenge Tattoos on 'How Far Is Tattoo Far?' Are Unfortunately Very Real
MTV's latest show is going viral for all the wrong reasons. The premise behind How Far Is Tattoo Far? is pretty simple — do you trust your friend, significant other, or family member to design a tattoo that will be permanently displayed on your body forever?
Article continues below advertisement
So far, there has been a pair of exes who revealed how they really felt about each other (and their private parts) with not-so-subtle tattoos, while Jersey Shore star Angelina Pavernick appeared on the reality series with her fiancé — and decided to pay homage to her "dirty hamster" nickname with the tattoo she chose for her future husband.
It's no surprise that the over-the-top ink choices have viewers wondering if contestants are in on the joke before the big reveal.
So, is How Far Is Tattoo Far? real or fake? 
The tattoos are 100 percent real — at least according to the show's hosts Nicole "Snooki" Polizzi and Nico Tortorella. "We're really highly emotional. We cried as much as the clients did," Nico told Refinery 29. "We cried every episode." Snooki agreed, adding, "It was so much emotion. It would be like so happy and beautiful to like, 'Oh my God, how could they do that to each other?' It was like a roller coaster of emotions."
Article continues below advertisement
And even they were caught by surprise by the some of the revenge tattoos. "I showed up the next day with crystals and palo santo, [a spiritual wood going back to the Incas], and I was like, 'We gotta clear this entire space out,'" Snooki explained of one particularly bad tattoo. "Nico was cleansing the area. That [reveal] was awful."
Article continues below advertisement
Snooki and Nico are both huge fans of tattoos, which means fans can probably expect the co-hosts to tattoo each other on the reality series some time soon. "We know it is happening at some point. Not this season, but maybe next season," Nico admitted to Vulture. "We both are extremely empathic and spiritual. I feel like something along those lines."
And if those tattoo artists on the show look familiar, that is because a few of them are from the VH1 series Black Ink Crew. Melody Mitchell and Tiffany Perez are both Black Ink alum — and it was Tiffany who actually inked that now-viral tattoo of a trash can on a woman's inner thigh. "This was last week's episode and the tattoo that I had to do that went viral on the gram. It's a crazy show! And nothing but crazy tattoos will be shown," she wrote on Instagram.
Article continues below advertisement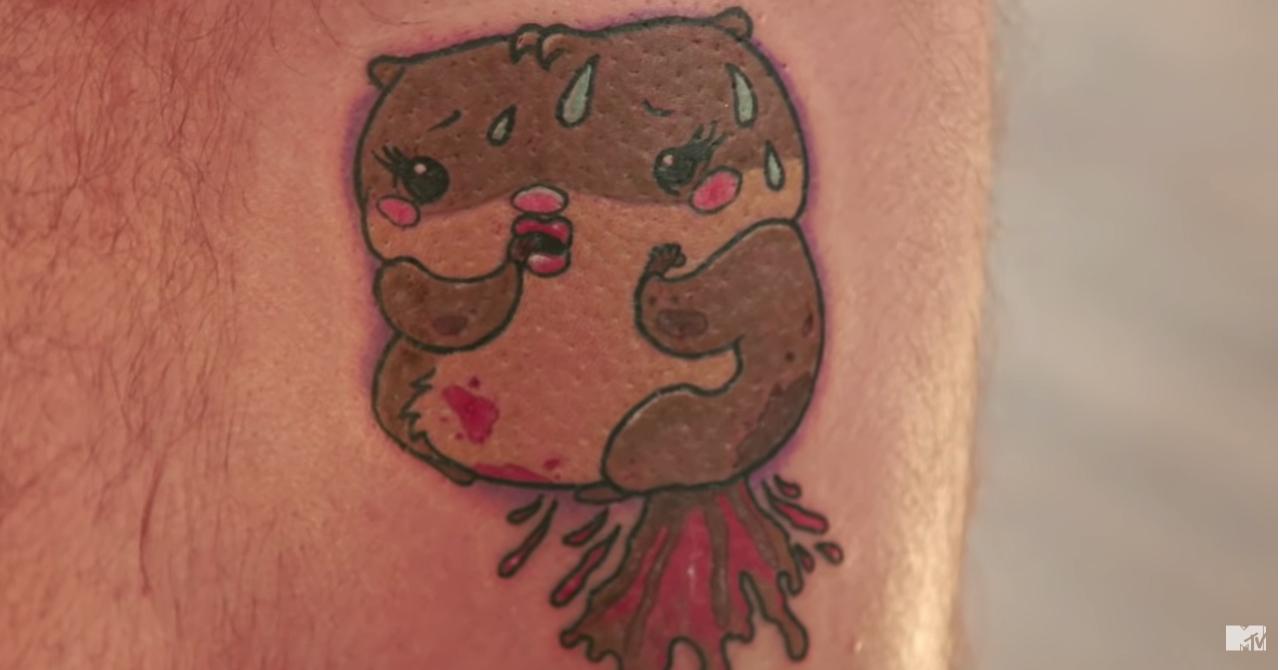 If you think you have what it takes to appear on the show, MTV is actually now casting young adults who are over 18 but must look like they are between the ages of 21 and 28. "Would you trust anyone enough to let them design you a new tattoo? Would that person trust you back?" the casting announcement reads. "We are casting fun and outgoing couples, friends, and family to take part in this headline grabbing series for MTV... Whether your idea is funny, crazy, or controversial, this is your chance to reveal a secret, surprise a friend, get revenge, or show some love and make a mark."
We're going to pass' but we'll definitely be watching. Tune in to How Far Is Tattoo Far? Thursdays at 9 p.m. EST on MTV.