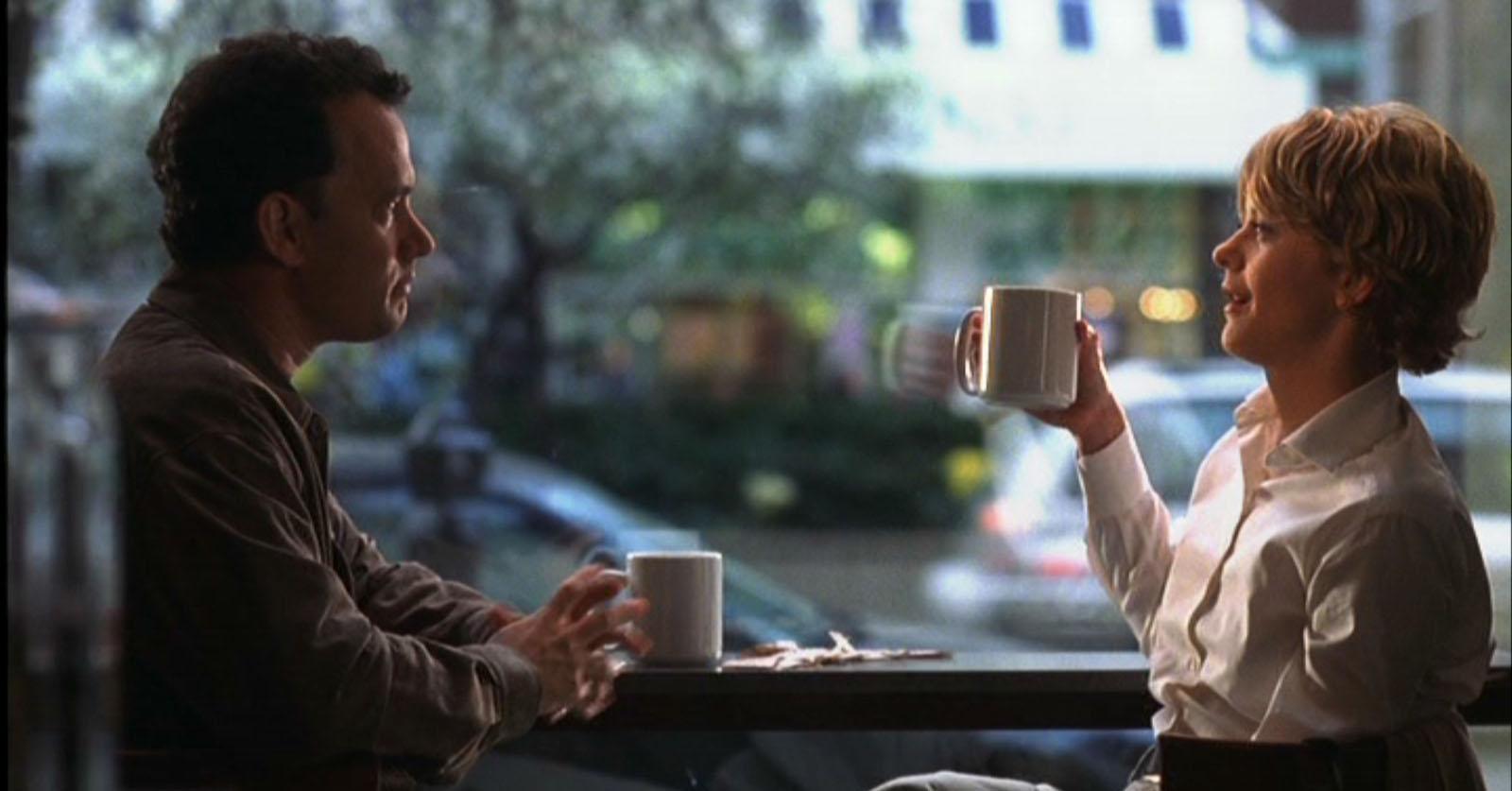 'You've Got Mail' Turns 20 Years Old — See How Much the Upper West Side Has Changed
The city of New York is always changing, and New Yorkers are forever lamenting the sudden disappearance of their favorite shops, restaurants, and landmarks. This phenomenon is one of the many topics in the movie You've Got Mail, just as much as it's about catfishing people on the internet, small businesses vs. big box stores, and the universal appeal of The Godfather. Like a lot of films set in NYC, Nora and Delia Ephron's adaptation of The Shop Around the Corner is a story about New York. You've Got Mail's film locations are a real love letter to the Upper West Side — even when those locations are actually like 60 blocks south of the actual UWS.
In honor of the 20th anniversary and a city that never sleeps or stops transforming itself, here are all the major film locations from the movie then and now.
Article continues below advertisement
Fox Books
150 W 17th St and 7th Ave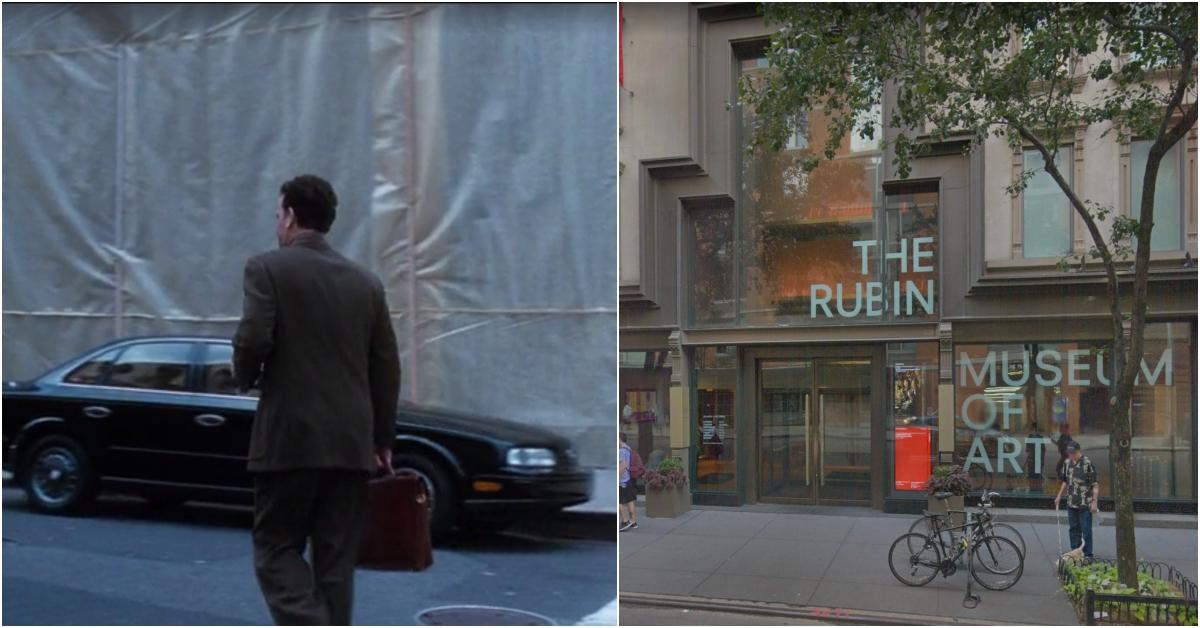 Article continues below advertisement
F-O-X! Far from the Upper West Site, the exterior location for the under-construction Fox Books is actually in the Chelsea neighborhood, at 17th St and 7th Ave. At the time it was a Barney's, but now it houses the Rubin Museum of Art.
In the movie, the new Fox Books' location is going in at Broadway and 83rd St, where, in real life, a new Barnes and Noble had opened in the neighborhood just a block away on 82nd. There was a lot of controversy at the time of its opening, which helped inspire the Ephrons' story. People in the neighborhood felt the big-box bookstore would spell the end for the Shakespeare and Company on 81st. The latter did end up shutting its doors a few years later, but there are currently two Shakespeare and Co. locations in the city, one of which is just 12 short blocks south of the evil B&N.
The Shop Around the Corner
106 West 69th St.
Article continues below advertisement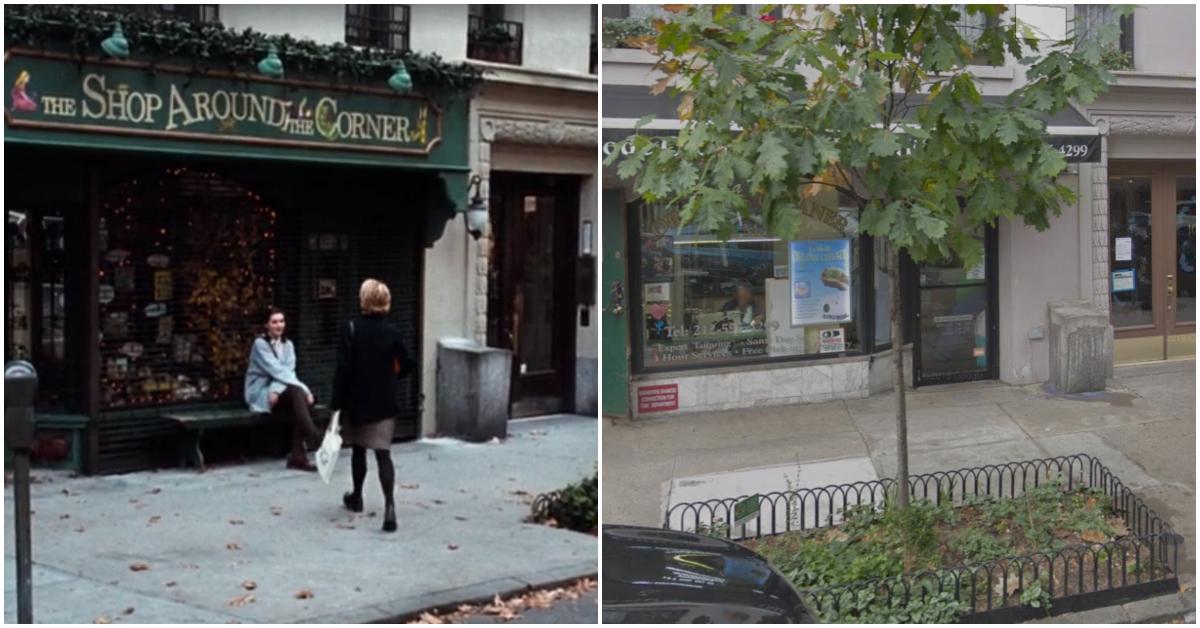 The Shop Around the Corner was not a bookstore in real life. The production paid for the owners of Maya Shaper's Cheese and Antique Shop to go on vacation while they took over the location, making it into the adorable children's bookstore in the movie and then returning it to its original state when they were done shooting. It's now a dry cleaners.
However, if you ever want to see the children's bookstore that inspired this one, it's still in existence. You'll need to hop on the 1 train or catch a cab and head down to Books of Wonder on 18 W 18th St. (It's adorable and worth a visit.)
Article continues below advertisement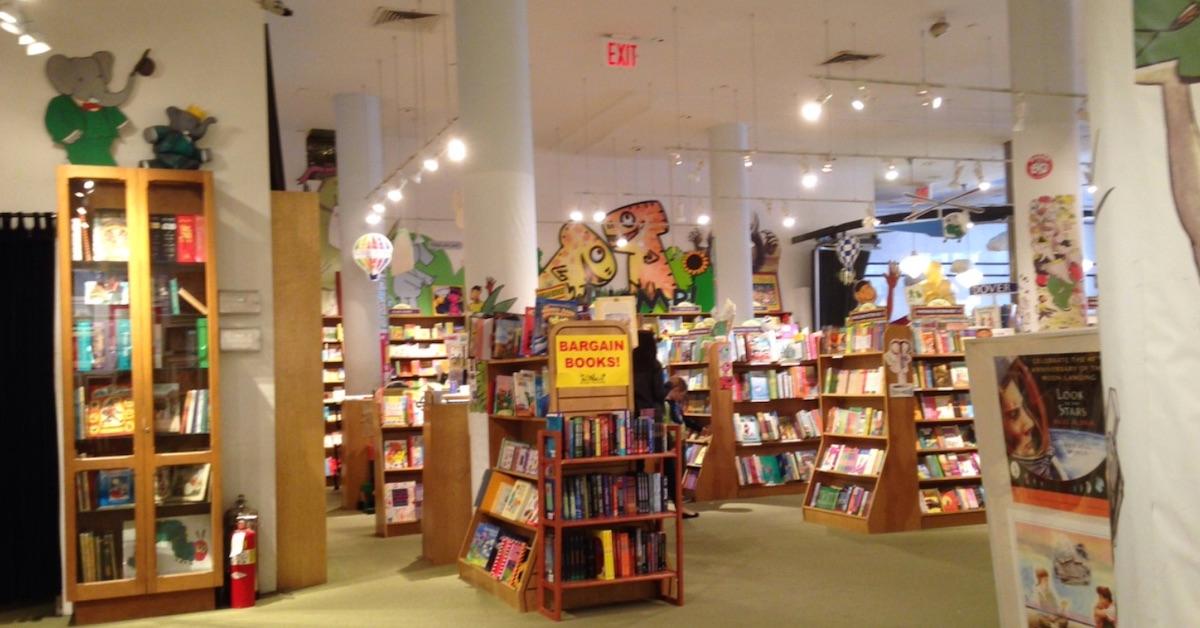 Kathleen Kelly's Apartment
328 West 89th St
Article continues below advertisement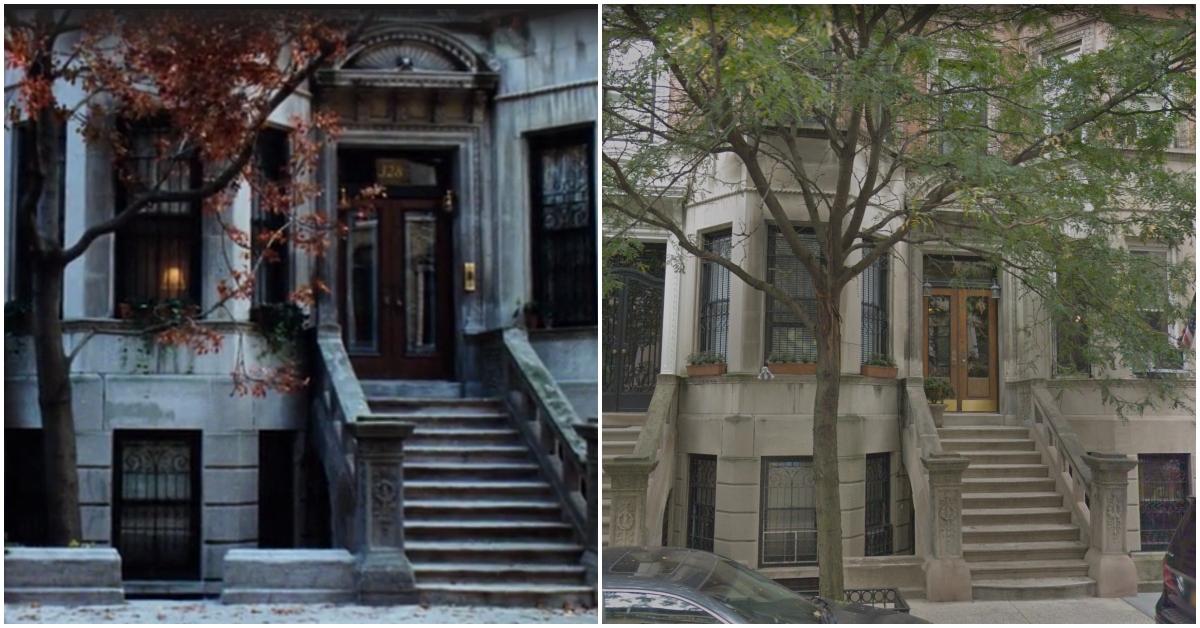 Though the businesses of the UWS have gone through a lot of changes in the 20 years since You've Got Mail was released, the location that served as the exterior for Kathleen's apartment remains largely unchanged. The seven-unit, four-story building contains four 1-bedroom apartments and three studios.
Article continues below advertisement
Joe Fox's Apartment
152 Riverside Drive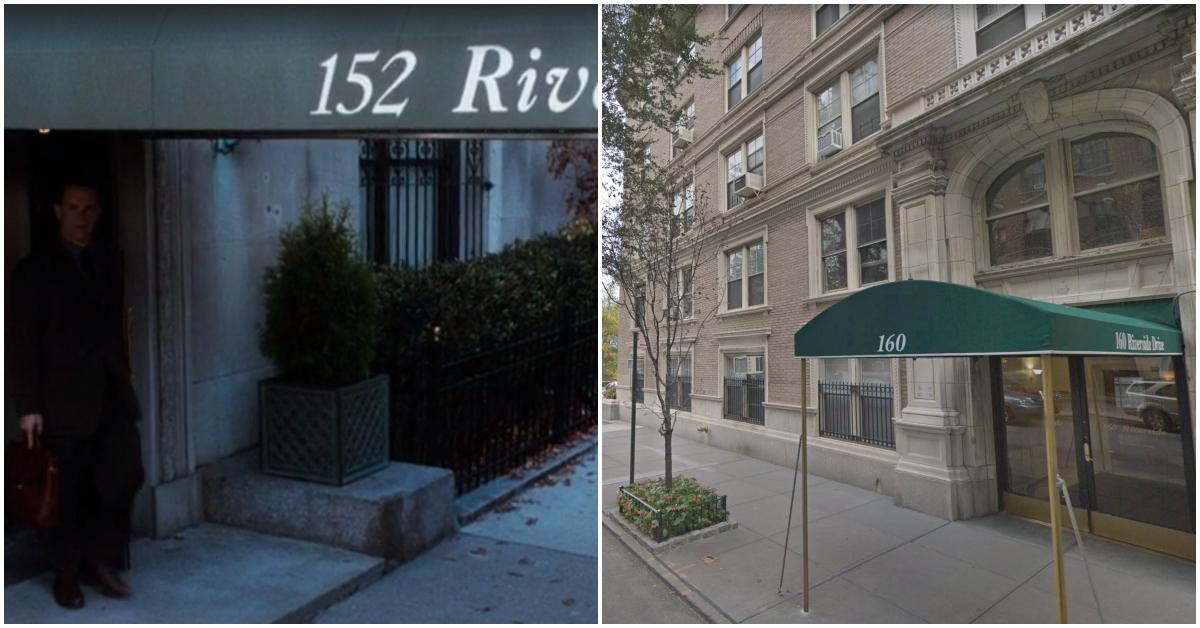 Article continues below advertisement
152 Riverside Drive isn't really a place, but there is an apartment with a similar awning at 160 Riverside. As for the interior shots, including the elevator where Joe and his girlfriend Patricia (Parker Posey) get stuck, is a little farther uptown at 210 Riverside Drive. As you might be able to tell from the movie, it's fancy AF.
79th Street Boat Basin
Article continues below advertisement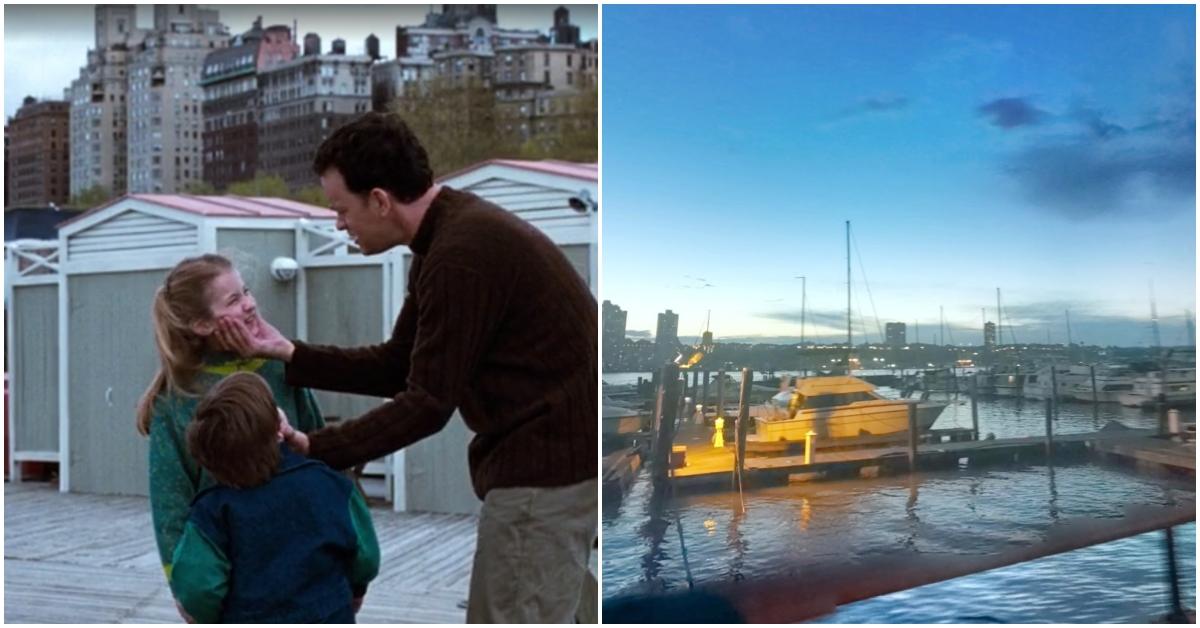 Fans of the movie will recall that Joe's got a modest houseboat (oxymoron, I know), even though Kathleen mentions she could never date anyone with a boat. Funny how our deal-breakers can fall by the wayside, right? See also, "I could never date a guy whose superstore put my dead mom's shop out of business."
This is the actual marina where rich Manhattanites moor their yachts, though there isn't a Fox I, nor a Fox II or Fox III to be found. It's situated on the Hudson and the terminus of, you guessed it, 79th St.
Article continues below advertisement
H&H Bagels
2239 Broadway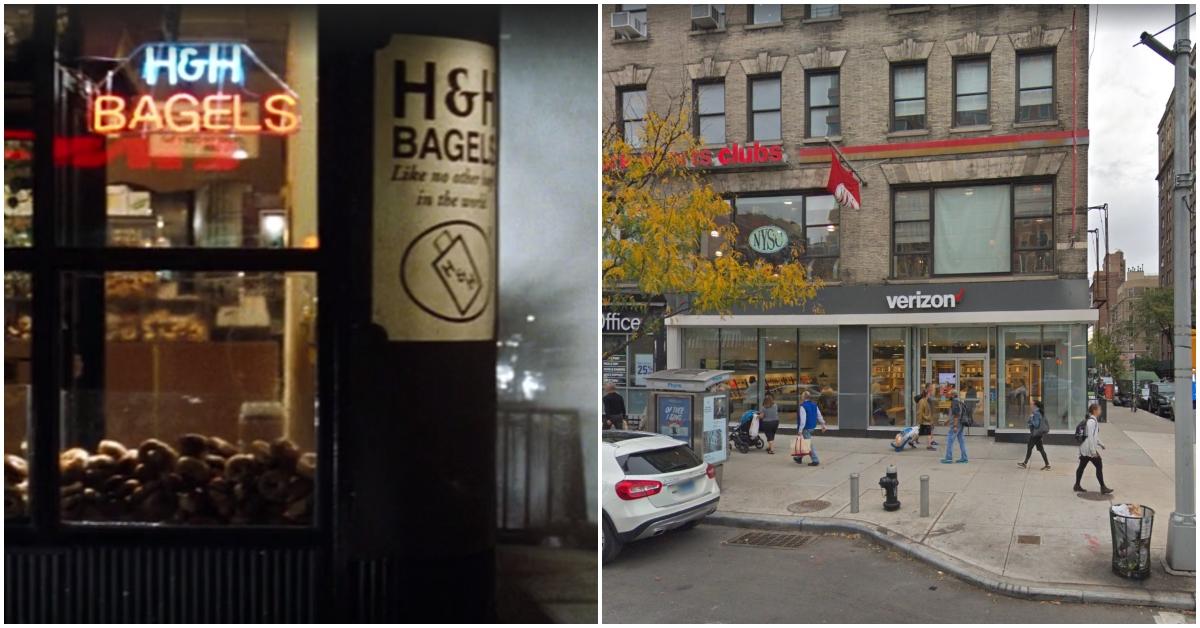 Article continues below advertisement
NY152 tells Shopgirl how his neighborhood bagel shop pipes flour in at night while he's walking the dog, creating a cloud of flour. Welp, I regret to inform you that bagel shop's a Verizon now.
Cafe Lalo
201 W 83rd St
Article continues below advertisement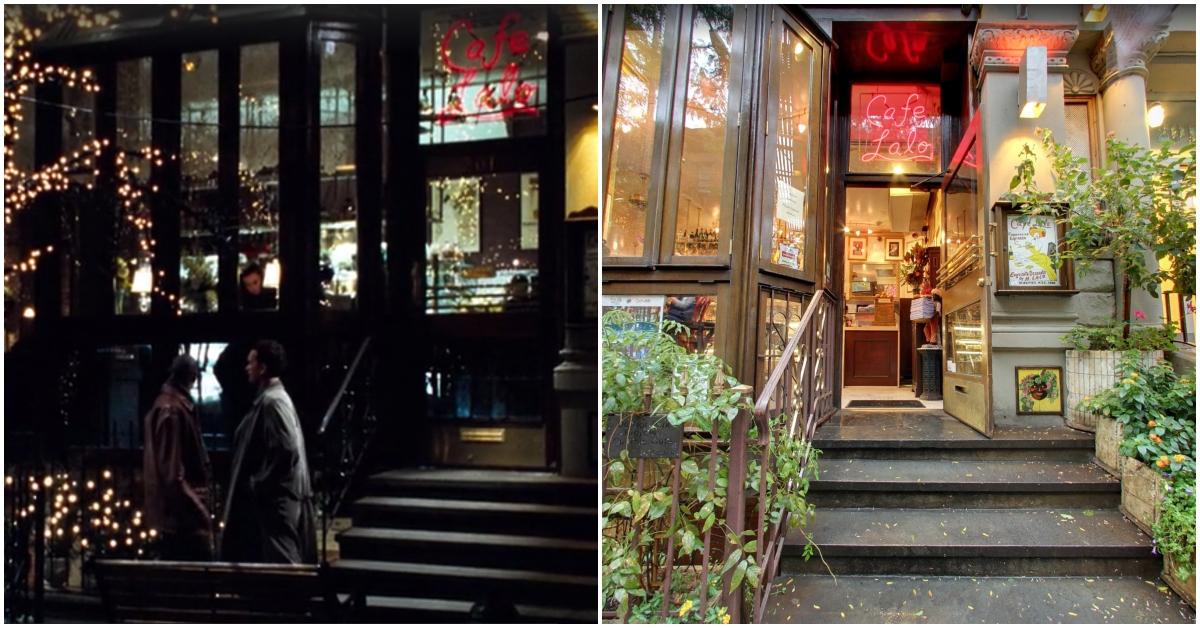 The self-proclaimed "most famous cafe in NYC" is the site where "Shopgirl" waits for "NY152" in vain only to be confronted by her archenemy, Joe Fox who (the statute of limitations on spoilers is definitely less than 20 years) is actually NY152 this whole time! But this isn't where he tells her. This is where he is actually kind of a jerk delighting over a poor small business owner getting stood up by her possible soulmate.
Anyway, Cafe Lalo is pretty much just as it has been since it was established in 1988 and their cakes are excellent.
Article continues below advertisement
Barney Greengrass
541 Amsterdam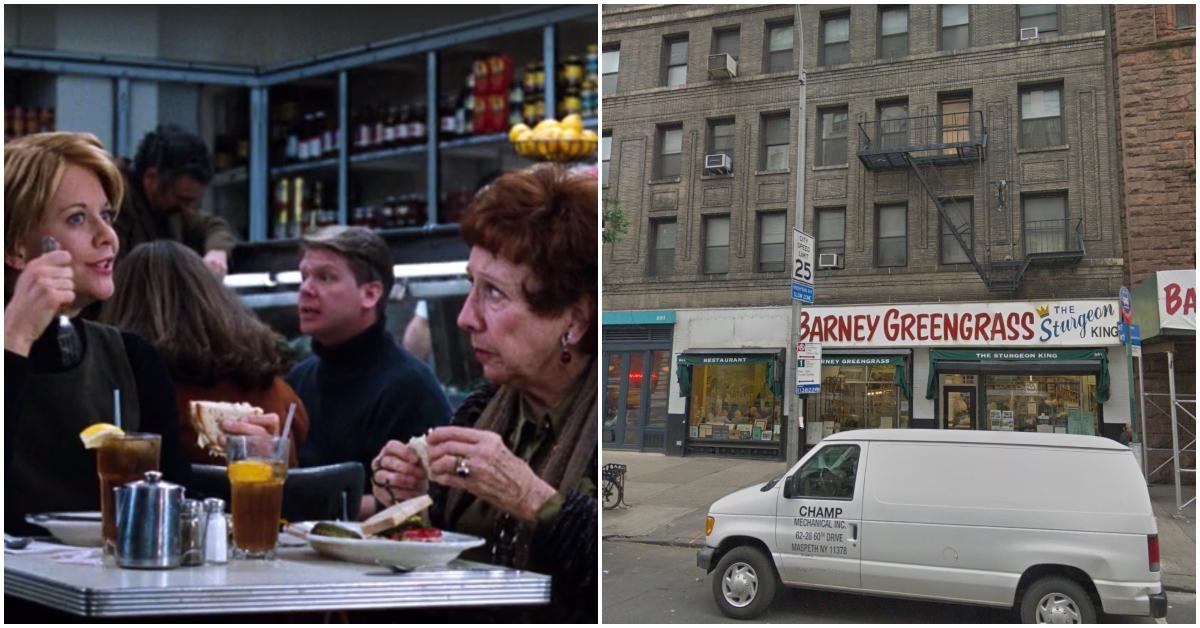 Article continues below advertisement
I don't know what it is about Meg Ryan and delis, but if she's not on the Lower East Side having some orgasmic pastrami at Katz's, she's lamenting her business and love life woes to Maureen Stapleton at Barney Greengrass. Both spots are absolute institutions and if either of them closes I'm pretty sure all flags will fly at half-mast for a month.
Zabar's
2245 Broadway
Article continues below advertisement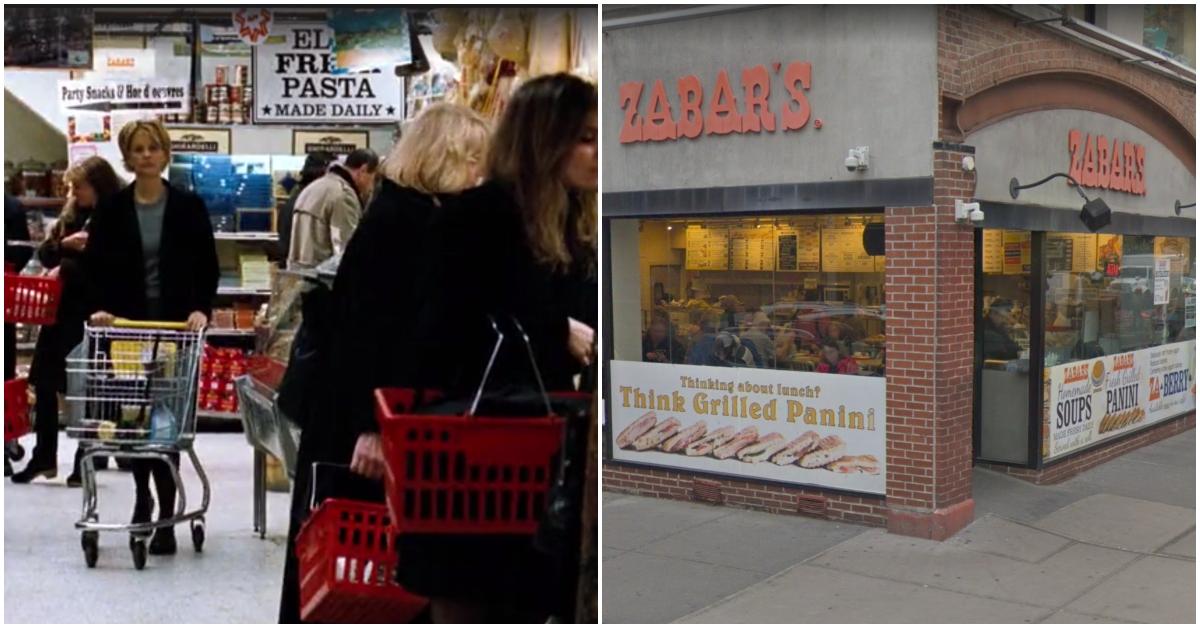 Speaking of NYC institutions, Kathleen isn't desperately trying to avoid Joe Fox at just any grocery store. She's at the epicenter of every weekend brunch spread on the Upper West Side: Zabar's. Thankfully, they've done away with that cash-only checkout line nonsense.
Article continues below advertisement
Ocean Grill
384 Columbus Ave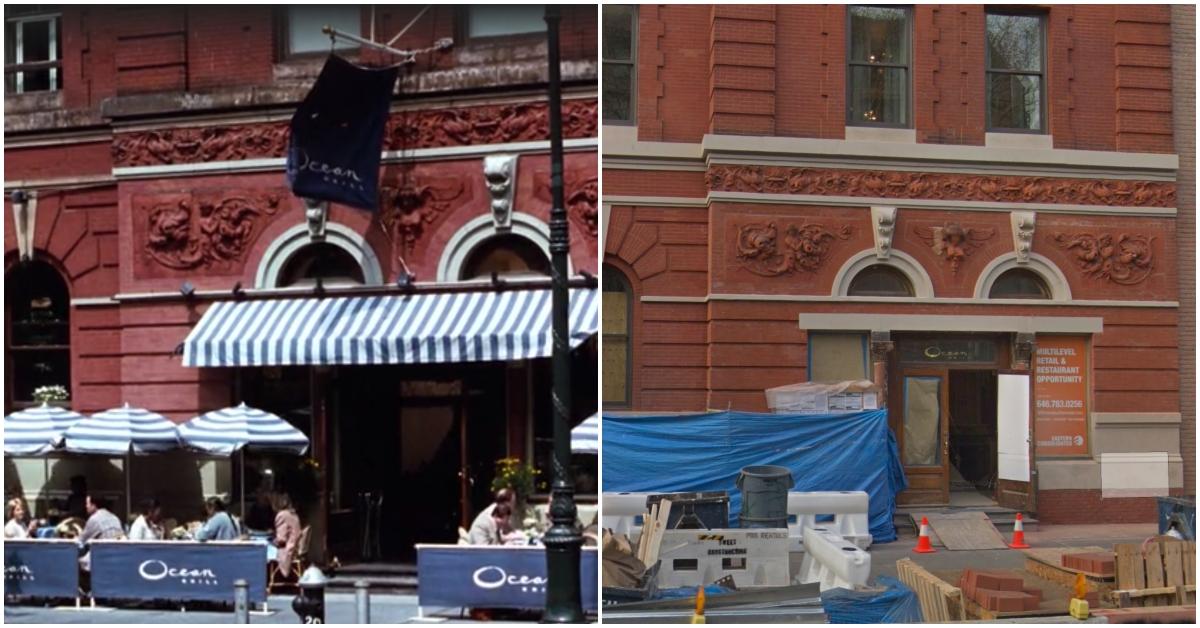 Article continues below advertisement
Sadly, though Nora Ephron can make almost any location iconic enough to freeze it in amber, Ocean Grill (where Joe and Kathleen's friendship blossoms over lunch) is no longer with us. The oyster bar shuttered at the end of 2015. Actually, the owners sued their landlords for causing their shutdown, claiming that two years of construction on the building to convert it into condos had chased away customers and resulted in $6.4M in lost revenue. But if you want to enjoy a similar vibe, Ocean Grill has two sister restaurants, Atlantic Grill by Lincoln Center and Ocean Grill in Union Square.
Lincoln Square 13
1998 Broadway
Article continues below advertisement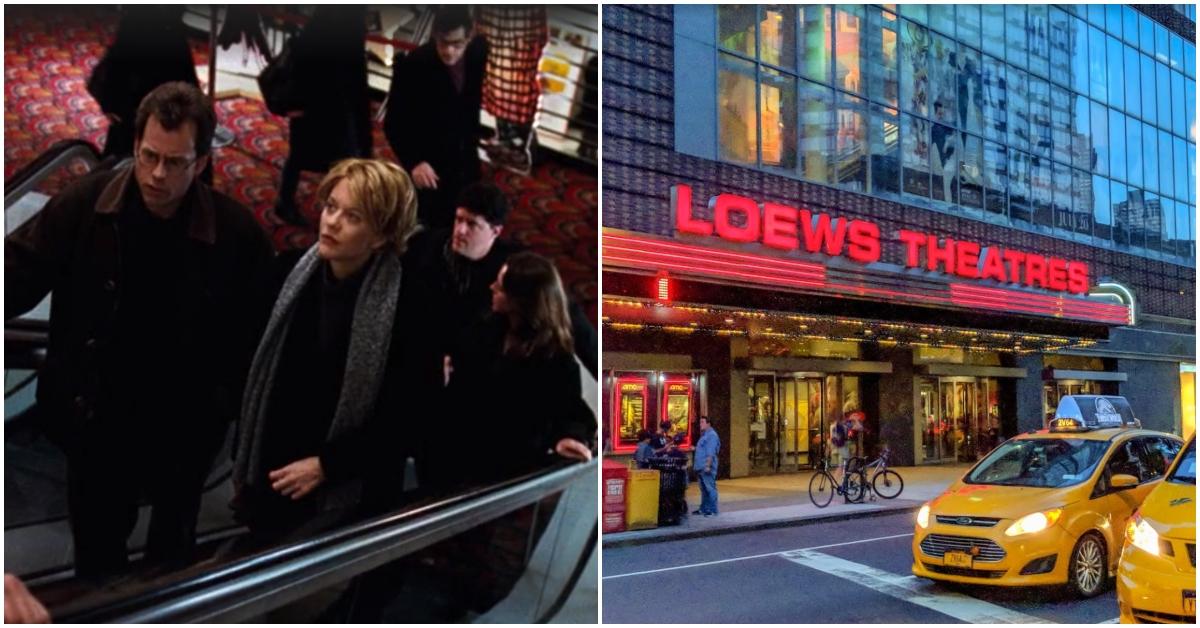 Site of possibly the most low-drama breakup in the history of film, this theater has been a Sony theater, then a Loews, and now an AMC/Loews. Raise your hand if you're still wondering what movie they walked out on?
Article continues below advertisement
Gray's Papaya
2090 Broadway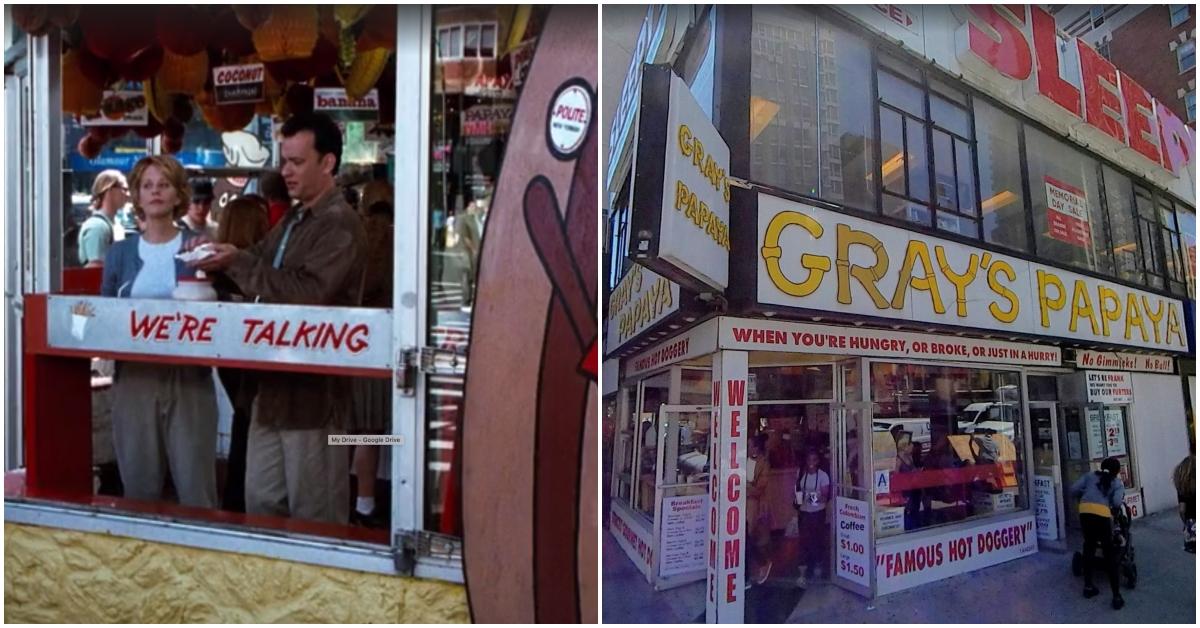 Article continues below advertisement
Accept no substitutes! There are a ton of hot dog stands in NYC but Gray's Papaya is the best. It's not the original though — founder Nicholas Gray defected from Papaya King to start his own (arguably better) store in the 1970s.
What both restaurants have in common (along with also-ran Papaya Dog) is tasty dogs and insanely delicious fruit drinks for rock-bottom prices. It's also a great place to continue your quest to make your former enemy fall in love with you.
Riverside Park 91st Street Garden
91st St. and Riverside Drive
Article continues below advertisement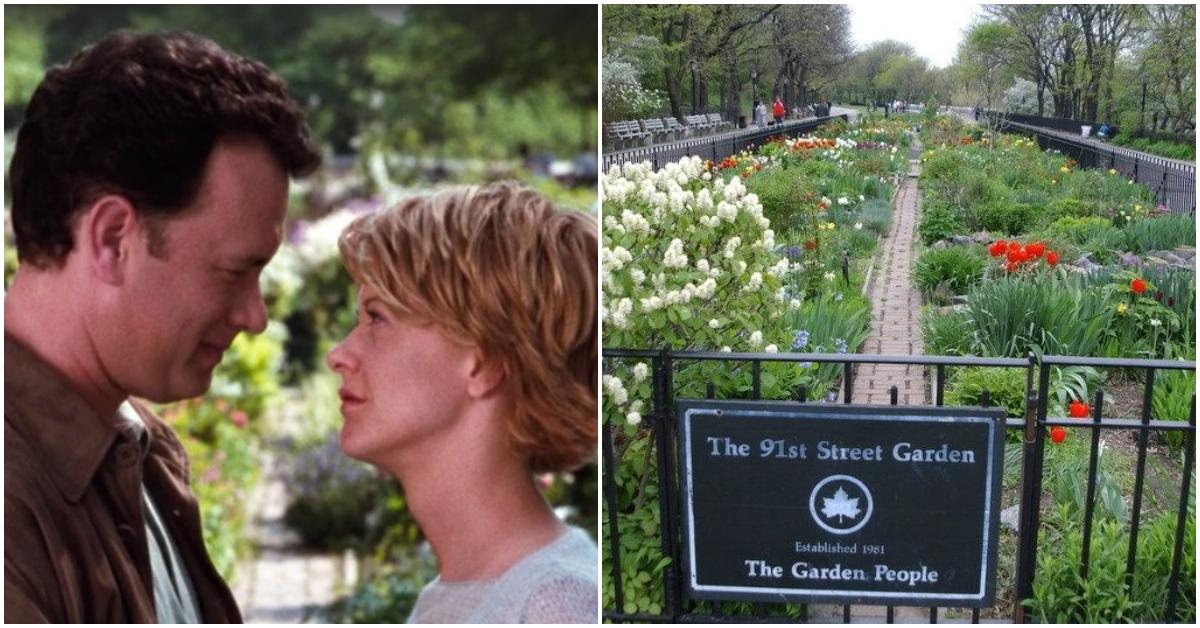 Central Park gets a lot of press, but for some of the most beautiful greenspaces in New York you have to head west. I get why Nora and Delia Ephron chose this spot as the site where Shopgirl finally learns NY152 and Joe Fox are one and the same. The Soldier's and Sailor's Monument two blocks south of here is a lovely spot, and a stretch of greenway called the Cherry Walk is one of the most gorgeous sites for a romantic spring walk when the cherry trees blossom. But the community garden at 91st Street is a solid backdrop for two soulmates coming together.