Is There a Post-Credit Scene in 'Bumblebee'? SPOILER ALERT!
Is there a post-credit scene after 'Bumblebee?' You might want to stay and watch for 'Transformers' spoilers.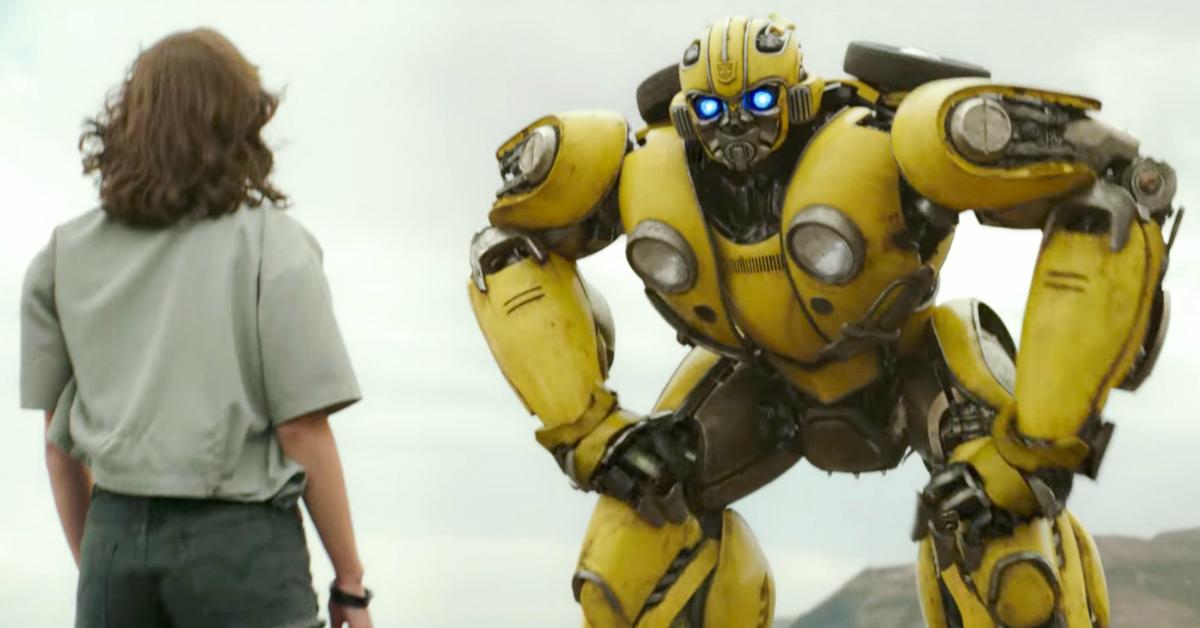 There's been a lot of talk about Bumblebee, not just because the kinda adorable Transformers character got his own movie, but because it's the first Transformers movie in a very long time that wasn't universally panned by critics.
In fact, it's actually good. And I think a big reason is that the film is dripping with the best kind of '80s nostalgia, including a soundtrack loaded with Steve Winwood and The Smiths.
Article continues below advertisement
Those who are familiar with director Travis Knight's work aren't surprised the movie blows its predecessors out of the water. He was behind the much-loved (but not commercially successful) Kubo and the Two Strings.
The film's currently enjoying a 94 percent on Rotten Tomatoes, a huge turnaround from the box office poison that was Transformers: The Last Knight. The latter film was Bay's latest foray into directing the robot feature, and although he's stayed on for producer duties with Bumblebee, it's clear Knight gave the franchise the kick it needed to get viewers' juices flowing again.
If you're planning on seeing the movie, be warned, there are some mild spoilers ahead. And in case you were wondering...
Yes, Bumblebee does have a post-credits end scene.
But the duration of it is a bit shorter than you'd find in, let's say, a Marvel film. Right after director Travis Knight's name pops up on screen, it soon fades away to reveal everyone's favorite yellow Autobot meeting up with Optimus Prime. He then transforms into the iconic yellow Camaro Shia LaBeouf buys in the first Transformers film (the second-highest rated film in the series on Rotten Tomatoes), which came out in 2007.
Article continues below advertisement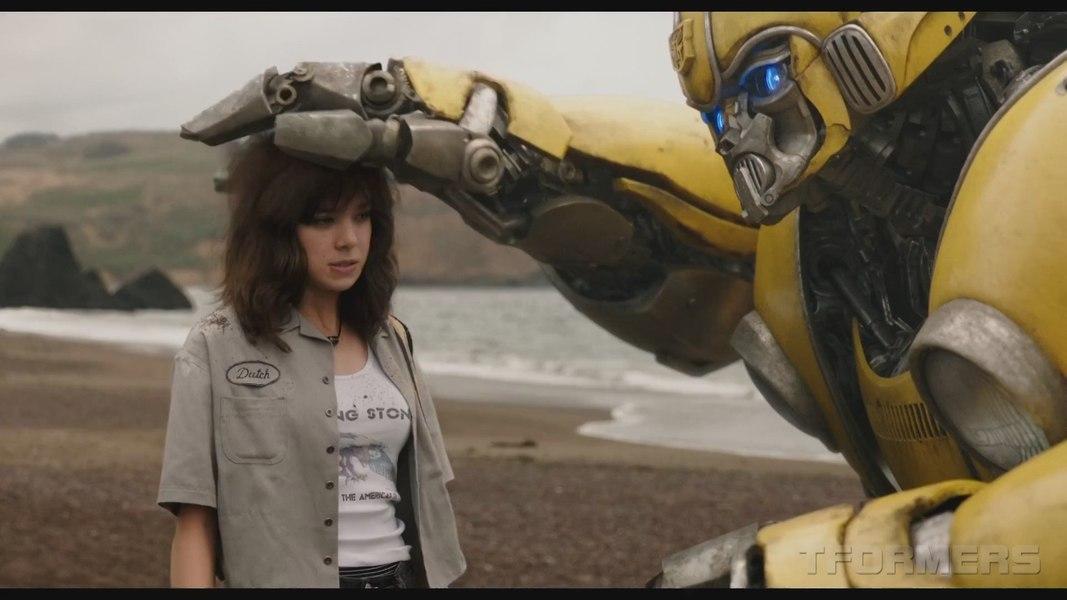 Well, the post-credits scene is more of a tie-in to the rest of the films than a portent of what's to come, but that doesn't mean this sixth film will be the last in the franchise, especially not after the entry finally seemed to hit a winning formula with viewers.
The movie, which was by no means cheap to produce at $102 million, actually packed the lowest production costs in the franchise's history.
Article continues below advertisement
Will there be a Bumblebee sequel?
That most likely depends on the box office performance of the film, which many are saying doesn't look good. After the raging disappointment that was The Last Knight, many felt Bumblebee was doomed to fail, despite managing to tell a touching and intimate story set in a large-scale, CGI world of robo-violence.
Then there's the question of box office predictions. Box Office Pro thinks Bumblebee will net only $22 million domestically in its opening weekend. They could be wrong, however. Aquaman was slated to earn only $60 million, and now those figures are soaring to $82.
When it comes to mainstream audiences, it seems like it'll be survival of the "most interesting," and with family titles like Mary Poppins Returns and Spiderman: Into the Spiderverse out now, not to mention the superhero magic of Justice League fan-favorite Jason Mamoa in Aquaman, it looks like Bumblebee might draw the short straw at the box office this weekend.
Article continues below advertisement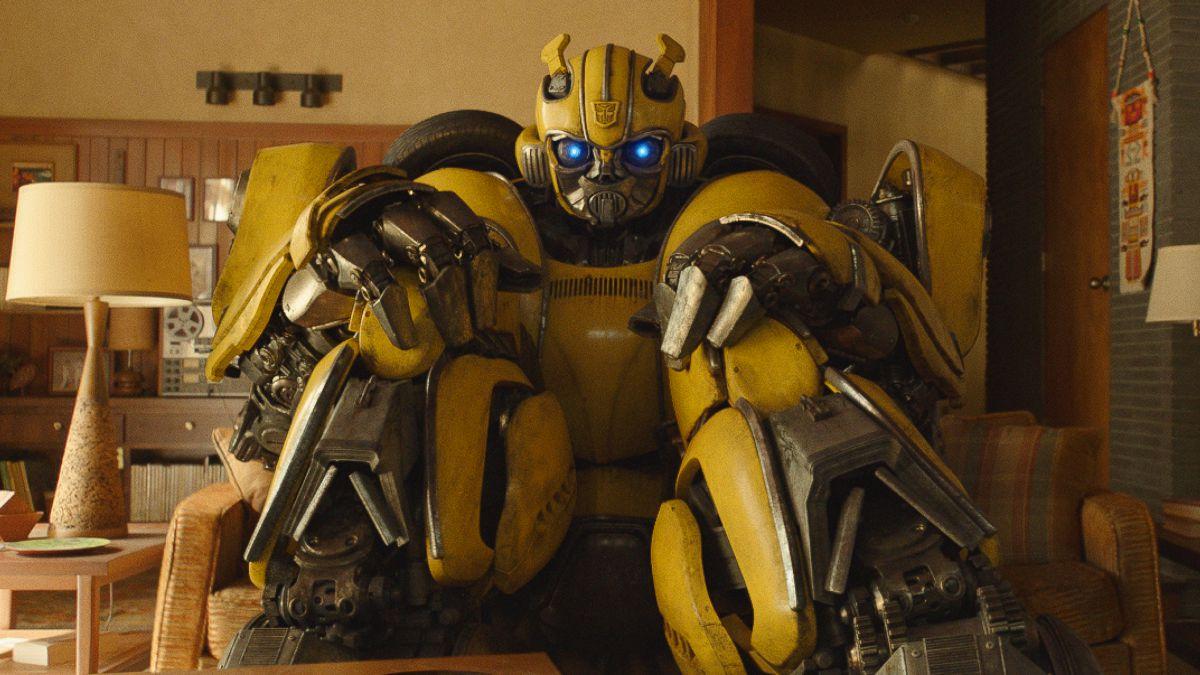 If the movie fails to recoup its production costs, especially considering it was the most "affordable" of all the movies to make, a direct sequel or other Transformers spin-offs might not be a top priority for studio execs banking on big-budget, blockbuster films.
Is Bumblebee a reboot or a prequel? 
Article continues below advertisement
Reboots might be all the rage in Hollywood these days, but the film, as evidenced by the end-credit scene solidifies that it is, indeed, part of the same Transformers universe that Michael Bay created. Nothing's retconned.
The movie takes place in 1987, where a young girl, named Charlie, who's on the brink of turning 18 discovers the yellow autobot in a junkyard. He isn't hiding as a dope-looking Camaro, however, but rather a tiny yellow Volkswagen beetle.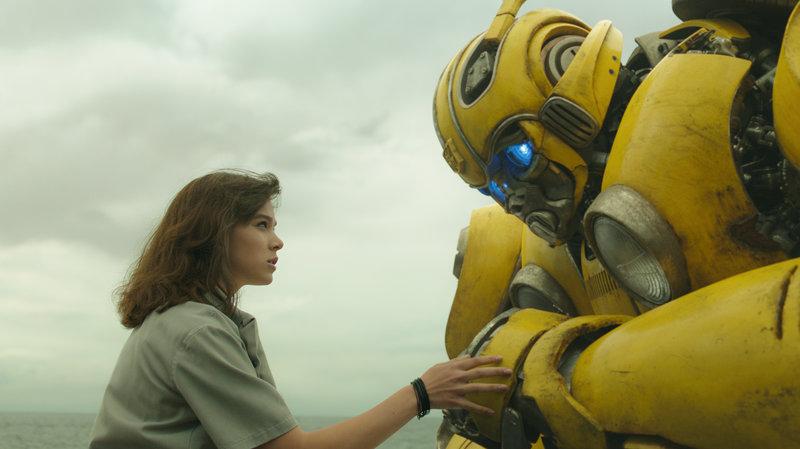 Article continues below advertisement
After Charlie revives him, she soon discovers that Bumblebee is on the run from some baddies who really want to see the robot blown to smithereens. We soon learn Bumblebee was sent from his home world of Cybertron ahead of time to scout and create a home base for the Autobots. Charlie, a mechanic, aids him in escaping from a top-secret military outfit along with two Decepticons who all want a piece of our Bumble Boy.
Who does John Cena play in the film?
The WWE star has enjoyed some great roles in films like Trainwreck, Sisters, and the wonderful Ferdinand where he voiced a pacifist fighting bull. But he plays anything but a peace-loving dude in Bumblebee. Cena stars as Agent Burns, a no-nonsense military badass who's got some type of personal grudge against the robot and is doggedly attempting to capture him throughout the film.
Article continues below advertisement
How long is Bumblebee?
If you're planning on seeing the film and maybe are thinking of bringing some youngins with you to watch it, the first thing you should know is that the MPAA has rated it PG-13 and just like the other movies in the franchise, it's almost towing the line for an "R" rating when it comes to violence. There's tons of explosions, fighting, and action. No gore or nudity, bit it's still pretty bad.
That said, make sure whoever you're going with is cool with its 1 hour 53 minute run time, which isn't bad at all if you're the type who despises super-long movies.
Transformers fans should expect a great movie, one that's better than they're used to, even. Do you plan on checking out Bumblebee this weekend, or do other films, maybe ones that feature Jason Mamoa's pecs, tickle your fancy?