10 Convincing Fan Theories That'll Force You to Rewatch Your Faves
When people shared these fan theories on reddit, more than a few minds were totally blown.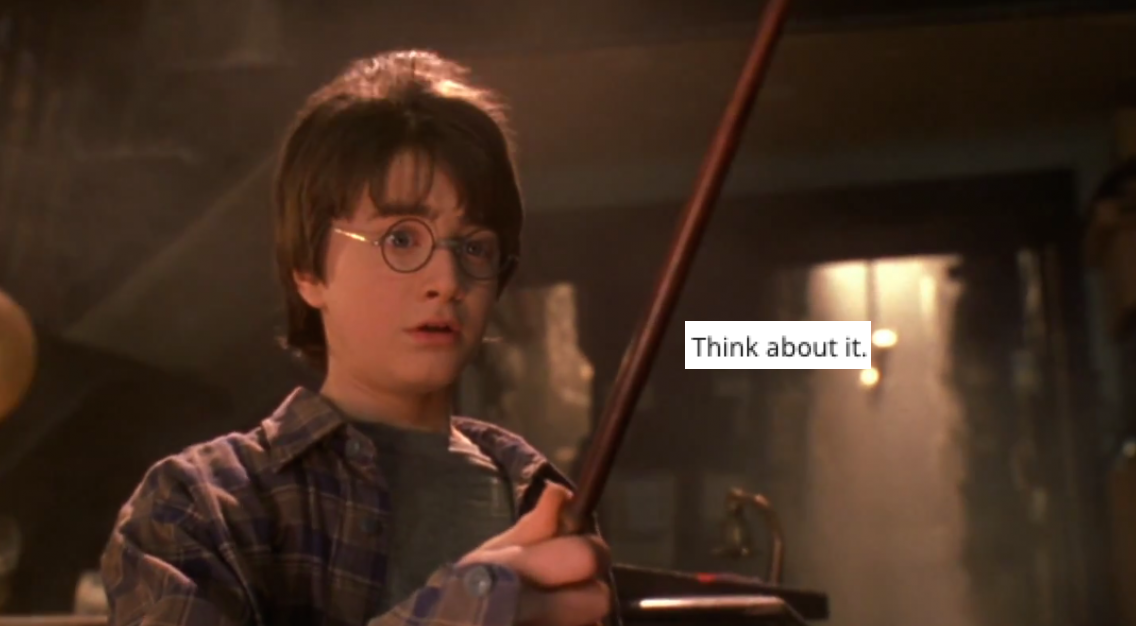 The true merit of a good movie is how many details you can pick up on your second and third viewings that you completely missed on your first. That's probably why Bandersnatch was so enjoyable to watch when it came out a few weeks ago with more than a few possible endings.
From Harry Potter to The Dark Knight, with some Tarantino sprinkled in for good measure, here are 10 film theories that'll make you revisit your favorite movie ASAP.
Article continues below advertisement
1. 'Harry Potter' (2001-2011)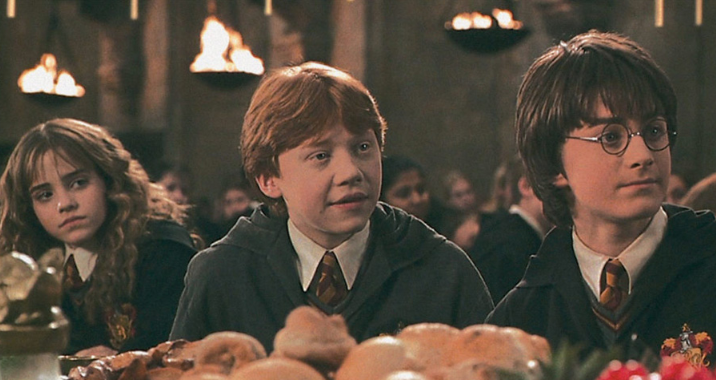 Fans are convinced that Harry Potter is told from Harry's perspective, which starts off as not totally reliable, given his young age at the start of the films. Though his telling of the events is for the most part accurate, the number of times we see "everyone" cheering for him or the fiendish nature of every single Slytherin isn't actually how the story took place, but more a testament to how 11-year-old Harry perceived them. We watch his narration get more reliable as Harry gets older, and even notice how things take a turn for the moody and angsty when he's a depressed teen. This applies to the books as well.
A second theory suggests the main characters of Harry Potter are only in Gryffindor because they were brave enough to ask to be placed there. Harry should have been Slytherin, Hermione should have been Ravenclaw, and Ron should have been Hufflepuff, but they all asked to be in Gryffindor, which was proof they belonged.
2. 'Shrek' (2001)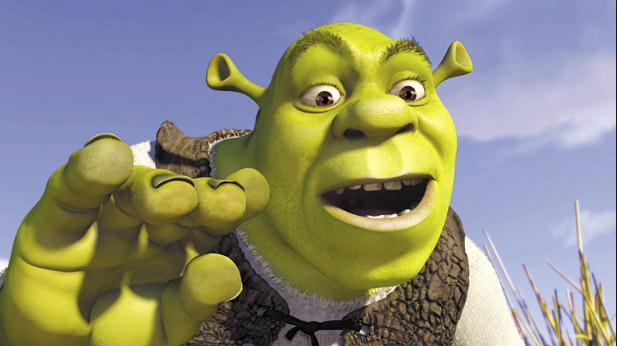 Ever wonder how Shrek got his name? This theory, which is equal parts sad and empowering, might explain.
When Shrek meets Donkey, who asks him his name, he pauses while he comes up with "Shrek" on the spot. Since the movie takes place in Germany, "schreck," which means terror in the language, was probably something he was called by scared villagers, and then either thought that was his name, or adopted it to reclaim it.
Article continues below advertisement
3. 'Inception' (2010)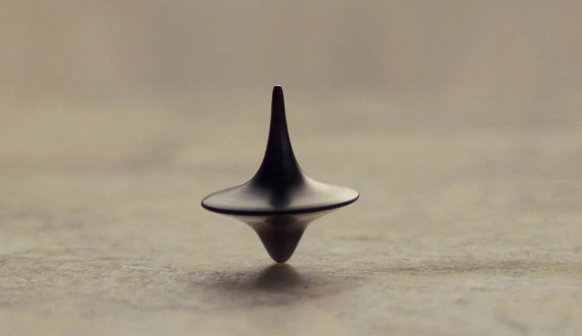 The most convincing fan theory here is that the entire film centers around the inception of Cobb. "Do you want to become an old man, filled with regrets, waiting to die alone?" is muttered to him several times throughout the film. The whole inception is planned by Michael Caine's character to help Cobb realize he's led a full life with Mal, and it's time to return to his children and let go of the past.
Further, the last scene of the movie is real life, not a dream. Since the film explains that a totem cannot be touched by anyone other than its owner, we should consider Mal's top (Cobb's "totem") as unreliable because he wasn't the original owner. Cobb's actual totem is his wedding ring, which he doesn't wear in real life but often sports in dreams, where he's back together with Mal.
The end scene includes a shot of Cobb putting his hands on the table with a bare ring finger, meaning that he's actually in real life and seeing his children again. The spinning top is consequently actually irrelevant, and it doesn't matter whether it falls or spins forever.
Article continues below advertisement
4. 'Snowpiercer' (2013)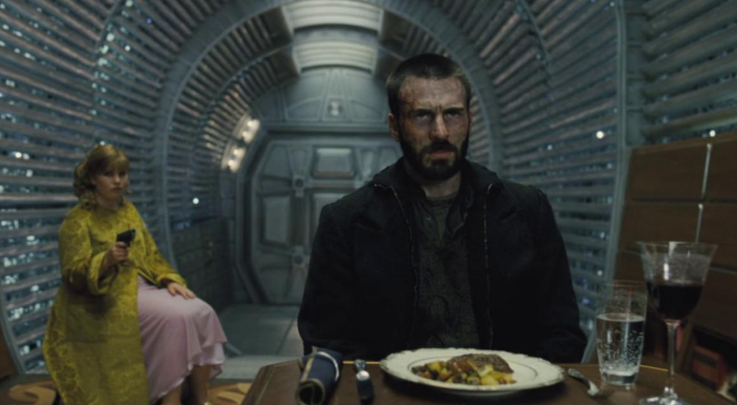 Snowpiercer is actually just a really violent R-rated sequel to Willy Wonka and the Chocolate Factory, according to one very elaborate fan theory. Don't believe me? First off, they both feature groups of people who work their ways through a large, fantastic structure. Each person in the group is moved into each room one by one, until one person makes it to the end.
We then find out that the whole scheme is an elaborate test because a wealthy industrialist needs to find a new successor. This video completely breaks down the theory and explains that Ed Harris might be the adult Charlie Bucket, who took over the empire and eventually built the super train in Snowpiercer. Oh, and when the Oompa Loompas go extinct after Charlie and the Chocolate Factory, they become replaced by kids.
Article continues below advertisement
5. 'Inglorious Basterds' (2009)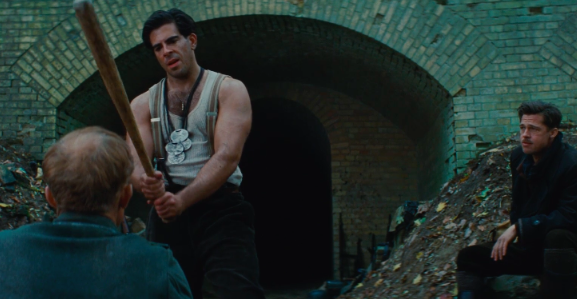 It's well known among Tarantino fans that all of his films take place in the same universe: Mr. Blonde and Vince Vega are brothers, Mr. White worked with Alabama from True Romance, everybody always smokes Red Apple cigarettes, etc.
Well, expert sleuths have noticed that Donny Donowitz, Eli Roth's "Bear Jew" in Inglorious Basterds, is actually the father of movie producer Lee Donowitz from True Romance. In other words, everyone in Tarantino's universe grew up learning about how Jews machine-gunned Hitler to death in a movie theater, rather than thinking that he quietly killed himself in a bunker.
This also means that, since World War II ended in a movie theater, people lend a greater significance to popular culture, which is why everyone in the Tarantino universe has pretty good knowledge of movies and TV. Also, since America won World War II in one super violent massacre, people in the universe are totally desensitized to hyperviolent killings.
This explains why Butch in Pulp Fiction is unfazed by killing two people, Esmeralda, the cab driver in Kill Bill, is obsessed with death, and why Mr. White and Mr. Pink take such a pragmatic approach to killing in their line of work.
Article continues below advertisement
6. 'Ratatouille' (2007)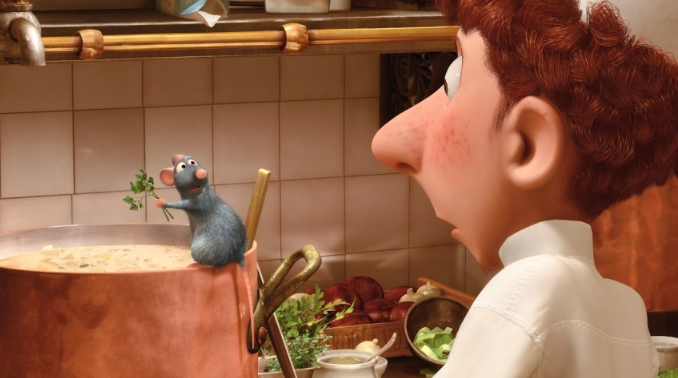 Fans are convinced the old lady in the beginning of the movie who lives in the house next to the river is the mother of food critic Anton Ego. In the flashback scene where Anton eats the ratatouille, observant viewers can catch her face, and similarities to the house from the opening scenes.
Also, Anton Ego loved Remy's cooking because it reminded him of his mother's. Probably because Remy the rat learned to cook from hanging around Anton's mother's house.
Article continues below advertisement
7. 'Pulp Fiction' (1994)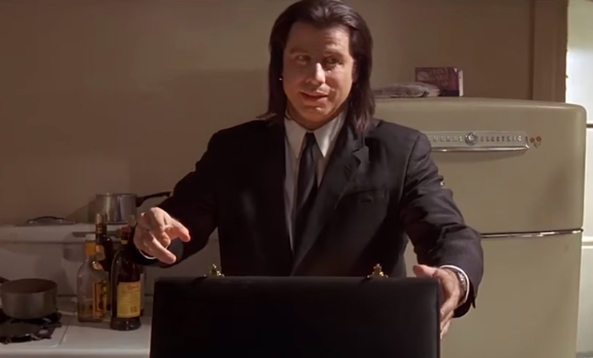 We've already pretty much proven that Tarantino movies all take place in the same universe, but the chronology is a bit tougher to place. Fans posit that Pulp Fiction is actually a sequel to Reservoir Dogs, and the briefcase Marcellus is looking for contains the diamonds stolen in Reservoir Dogs.
Also, the Buddy Holly lookalike waiting tables at Jackrabbit Slim's is actually Mr. Pink hiding out in disguise. As this fan writes, that "would be delicious irony considering his stated views on tipping."
Article continues below advertisement
8. 'The Emperor's New Groove' (2000)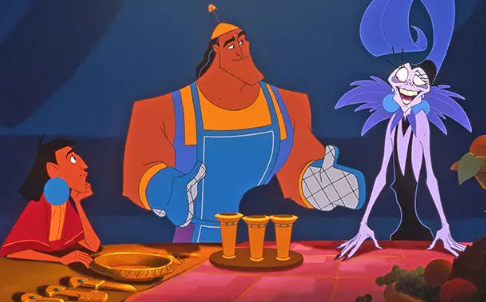 In The Emperor's New Groove, some have noticed the people who are transformed into animals by Ysma's potion can still speak human language, which none of the other animals can do. At the start of the film, we see a fly trapped in a spiderweb who screams "Help me!" before getting eaten.
If the fly is the former emperor, whom Ysma poisoned in her attempt to take the throne, it would explain how someone as incompetent as Kuzco ended up in charge. It also fits in with her initial brainstorm of how to poison Kuzco, when she considers turning him into a flea.
Article continues below advertisement
9. 'Back to the Future Part II' (1989)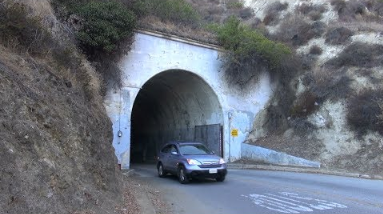 Marty was originally killed off after being run down by Biff when they exit the tunnel, per die-hard fans. Doc saves him by time-traveling to the past, which explains his perfect timing in waiting at the end of the tunnel with a rope.
Article continues below advertisement
10. 'The Dark Knight' (2008)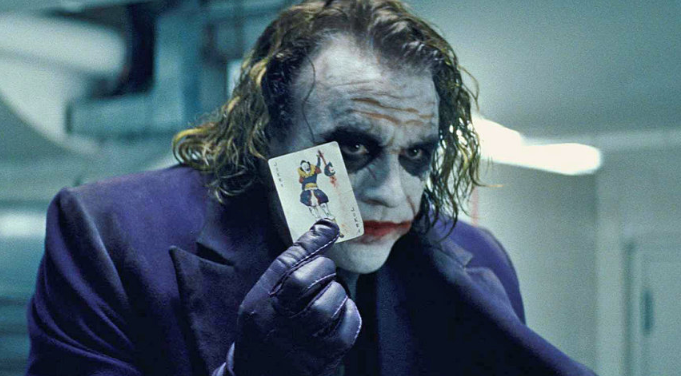 Heath Ledger's Joker in The Dark Knight is former black ops or a disgruntled ex-soldier. First, this finally explains why he'd want to see society crumble and burn, given the unquestioning discipline and obedience he was brought up with in the military. It also explains why he's pretty much the only Joker who could hold his own in a physical fight with Batman.
The Joker also implies he has experience with interrogation, when he says "Never start with the head, the victim gets all fuzzy." And if that's not convincing enough, how about his monologue about "If tomorrow I told the press that, like, a gang-banger would get shot, or a truckload of soldiers will be blown up, nobody panics." It sounds oddly specific and perhaps even like something he might have experienced firsthand.