Georgia From '30 Inches Tall and Turning 18' Is Making a Name for Herself in the Beauty Vlogosphere
Learn more about the beauty vlogger and '30 Inches Tall and Turning 18' star Georgia Rankin, and don't miss the chance to follow her ever-growing YouTube channel.
Article continues below advertisement
The docu-series follows a year in the life of the "charismatic and happy" G, an "average teenager" who, at 2 feet 7 inches tall, is at about the height of "an average two-year-old." 30 Inches Tall and Turning 18 sheds light on Georgia's everyday life, daily struggles, and her quest for medical treatment.
Article continues below advertisement
"It shows my life struggles from the most simple things like buying clothes to dealing with chronic pain every day," G revealed in a video ahead of the series' premiere. Fans are clamoring with questions before the documentary airs tonight, wondering about Georgia's condition, makeup routines, and how to follow Britain's smallest teen on social media.
First off, who is '30 Inches Tall and Turning 18's Georgia Rankin?
Before turning 20 earlier this year, Cheshire native G was dubbed Britain's smallest teenager. Her condition, a form of skeletal dysplasia, is so rare, she's never received an official diagnosis. As a child, her parents thought she had tufting enteropathy, a life-threatening bowel condition. "Doctors told us a few times we'd lose her," her mother said in an interview with The Mirror.
But years later, when the family realized Georgia was still smaller than her elementary school classmates, they took her back to doctors who diagnosed her with osteoporosis. By this point, she was living in constant pain — which bothered her and her family far more than her short stature.
Article continues below advertisement
"It's a big cloud over my life," Georgia told The Mirror. "My life is pain. It's not just about being small. There's no escape. The pain is there from the moment I wake up to the moment I go to bed."
At 13, Georgia had the ball joints removed in both of her hips in order to easy some of her pain. And although it cost her the use of her legs, Georgia still depends on a daily cocktail of painkillers, including morphine, to ease some of her discomfort.
Article continues below advertisement
It's easy to overlook the depths of Georgia's suffering because she puts on such a big smile and beautiful face to hide it from her fans. In addition to playtime with her "protective" dog Poppy, a shih-tzu who's about as tall as she is, Georgia turns to YouTube as an escape from her chronic discomfort.
Article continues below advertisement
Here's how to follow her beauty vlog.
With nearly half a million subscribers to her YouTube page, Georgia is a bonafide makeup and beauty influencer. Her tutorials range from Halloween looks and morning routines to day-to-night transformations.
And Georgia's devoted fans adore her. "Omg! Love u girl! Looking stunning as always! Keep going my girl! Always have my notifications on for u!" commented one on a video. On reddit, another wrote, "So beautiful and omg her eyebrows in every shot were amazing."
In an interview with Shout Magazine, the internet star explained that YouTube "was an escape" from her condition and her "difficult high school and college years." Georgia was tired of feeling "isolated [for] being 'the small kid in a wheelchair'" and turned to "binge-watching" her favorite YouTube stars every day after she came home from school. "Watching them gave me the confidence to record my first-ever video back in 2014," she explains.
Article continues below advertisement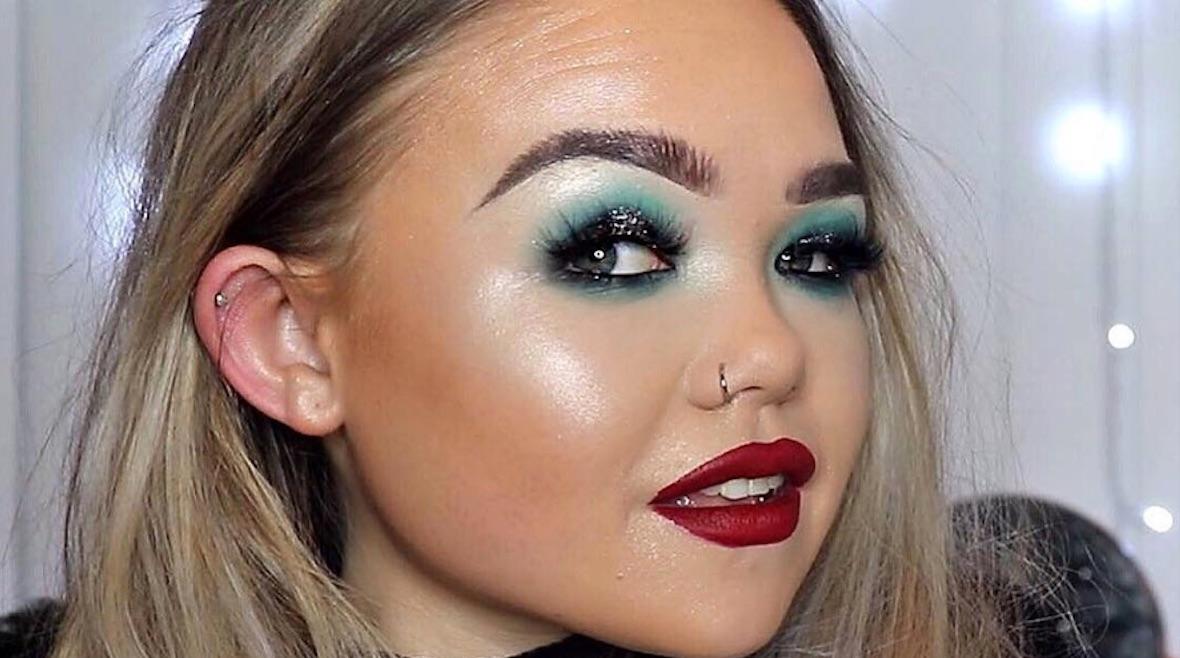 And thanks to 30 Inches and Turning 18, G was able to grow her fanbase exponentially. "Without that, I wouldn't be as big," she explained in a video about her documentary. "I'm so glad I got to share," Georgia gushes about the experience. Follow her makeup videos on YouTube and get a glimpse into her life through her Instagram page, here.
As far as her favorite part of the documentary, Georgia cites talking "about all things cannabis oil." "It was such an eye-opener," she shared.
Article continues below advertisement
Georgia's quest for treatment is starting a larger conversation about the uses of medical marijuana.
During tonight's TLC documentary, viewers will watch Georgia travel to the U.S. to meet with specialists and attend the Little People of America convention. Although she found that not a single person in the over 70,000 attendees was shorter than her, she did learn about cannabis oil and its pain-relieving properties during her time there.
But because marijuana is still an illegal class-B drug in the UK, Georgia is becoming an advocate for the natural substance that could make a huge difference in her everyday life. "I can't cope without pain killers," she said to The Mirror. "I'm really frustrated knowing there's something out there that is natural that can help me be pain-free. Not being able to access it because of where I live is hard to understand. It makes me angry," she continued.
Over on reddit, fans are just as annoyed as she is that their favorite YouTube star can't get pain relief because the plant is illegal. "I was thinking extracts would do wonders for this girl. Even topical rubs — edibles for the psychical pain etc," writes one of cannabis' many medicinal uses.
Don't miss Georgia's journey in 30 Inches and Turning 18 tonight at 9 p.m. on TLC.