A New Season of 'The L Word' Has Been Ordered — Because There Is a God
Showtime just ordered a sequel to 'The L Word' but not all of the stars are slated to appear in the new season.
Viewers have been begging for a new season to The L Word for the past 10 years since the show ended and Showtime has finally (finally!) responded. After the successful drama that followed a group of LGBTQ (mostly L) women living in Los Angeles aired on their network from 2004 to 2009, the devoted fanbase has been clamoring for more.
Just yesterday, Showtime gave the green light to The L Word sequel, which will keep some of the cast we know and love and promises some surprising additions — rumors are already circulating of Kristen Stewart joining the queer lineup.
L Word creator Ilene Chaiken is on board to executive produce this sequel (phew!) alongside Marja-Lewis Ryan (of 6 Balloons fame). Plus, original stars Jennifer Beals, Katherine Moennig, and Leisha Hailey have already confirmed they'd be reappearing in the sequel.
Since this is such an emotional occasion, we've decided to check back in with our favorite stars from the OG L Word and update laughing, loving, etc. fans on where they are today.
Article continues below advertisement
1. Jennifer Beals (Bette Porter)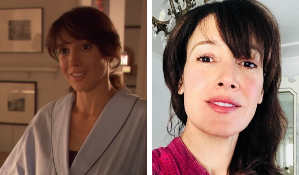 Who didn't want to either sleep with Bette or be Bette? The director of the fancy LA art museum was everyone's dream woman and she's set to continue her tenure as fans' crush in the sequel (yay!). Jennifer Beals confirmed as much on Instagram yesterday. But she hasn't just been waiting around for the reboot, the Flashdance star has been appearing on shows like The Chicago Code, Nothing Sacred, and most recently, Taken.
2. Katherine Moennig (Shane McCutcheon)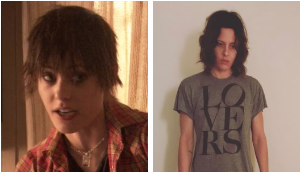 Everyone's favorite player and heartbreaker, Shane AKA Kate Moennig (AKA Gwyneth Paltrow's cousin) has been extremely busy since her years of breaking hearts on The L Word. She's appeared in star-studded movies like Everybody's Fine and The Lincoln Lawyer, and had one of my favorite cameos on Dexter as Dexter's sister's love interest. Most recently, she's starred as Lena on the hit show Ray Donovan, appeared in this week's ep of Grownish, and did this weird and amazing all-female, super gay reading of Casablanca.
Article continues below advertisement
3. Leisha Hailey (Alice Pieszecki)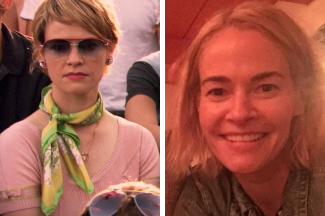 Leisha Hailey cannot wait to come back to The L Word to meticulously detail everyone's sex-capades on her Chart. "IT'S OFFICIAL!!!! THE L WORD IS GOING TO SERIES" she screamed in all-caps on Instagram yesterday. After all, Leisha's been clamoring for a sequel as much as the rest of the L Word fans have for the past 10 years.
These days, the actress can be found touring with her band Uh Huh Her and appearing on prime-time shows like American Dad, CSI, Silicon Valley, and Drop Dead Diva. She also spends a lot of time with her on- and off-screen BFF Shane, we mean, Kate.
Article continues below advertisement
4. Mia Kirshner (Jenny Schecter)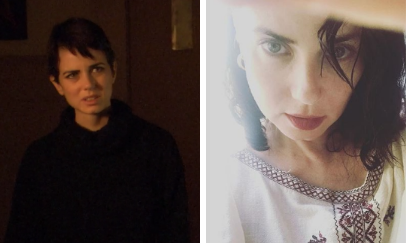 Is anyone truly upset that Jenny is dead? Honestly, I wish it had happened five seasons earlier. The Canadian actress (who, fun fact: almost played Chloe Sevigny's role in Kids) has appeared in a bunch of roles since getting killed off on the last season of the L Word, but none have been as memorable as the insufferable Jenny Schecter.
If you find yourself missing her drama in the upcoming L Word sequel, catch her recent performances as Amanda Grayson in Star Trek: Discovery and as Fiona in A Swingers' Weekend. She's also one of the only actors from the main cast who hasn't announced their excitement for the reboot on social media. Salty much?
Article continues below advertisement
5. Rachel Shelley (Helena Peabody)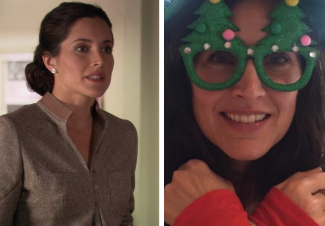 Did anyone not crucially swoon over Helena Peabody's British accent? It helped that the young heiress wasn't at all hard on the eyes, either. Whether or not Helena will make it back to the sequel is still up in the air (fingers crossed, though), but she's recently held roles in Once Upon a Time, Deep State, and Different for Girls. These days, she's filming a movie called Blank. We can't wait to see it.
Article continues below advertisement
6. Laurel Holloway (Tina Kennard)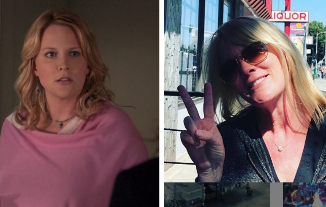 It's sadly looking like Laurel will not be returning to reprise her role as Tina Kennard. Does this mean that Tibette is totally over forever with no chance of ever getting back together? Many fans are crushed, but others (is it just me?) are absolutely thrilled. Mama T was painfully boring anyway.
Laurel, on the other hand, has been making quite a killing with her art. Ever since The L Word ended, Laurel's been in the studio, working on impressively vibrant paintings and installations. She's even been making quite a name for herself, with some museum group shows and even prestigious painting awards.
Article continues below advertisement
7. Daniela Sea (Max Sweeney)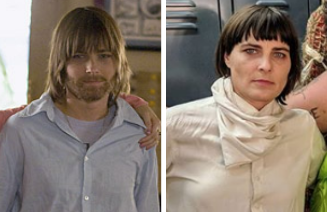 If there's one thing The L Word is going to have to work super extra hard on with their reboot, it's the representation of non-binary and trans characters. Back when it aired, the series was pretty transphobic and a lot of it was directed at Daniela Sea's character, Max. Whether or not he'll be returning to the sequel still hasn't been confirmed, but Daniela has starred in The Dead and the Living, The Pyrex Glitch, and Don't Look Up since ending her tenure on The L Word.
Article continues below advertisement
8. Erin Daniels (Dana Fairbanks)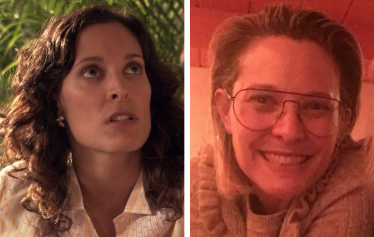 Sadly, it's fair to say that the tennis sensation won't be returning to The L Word (since she died in Season 3 — sorry, spoilers definitely have a shelf life of less than 10 years), unless Ilene Chaiken figures out a way to bring everyone back in flashback scenes. Since leaving Showtime, Erin has been in movies like The Bling Ring and TV shows like De'Vyne, Stalker, and Perception.
Article continues below advertisement
9. Pam Grier (Kit Porter)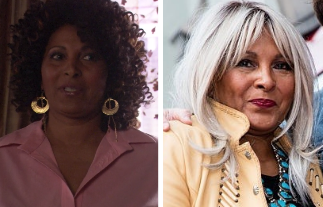 Aside from Jennifer Beals, Pam Grier was the biggest name on the Showtime show when it first aired in the mid-2000s. We really hope Kit makes her return as Bette's sister on the reboot, especially since Bette won't have Tina to lean on, cheat on, and complain to.
Since leaving The L Word the first time around, the Jackie Brown star has been in Mafia, The Invited, Bad Grandmas, and even plays the grandma on This Is Us.
Article continues below advertisement
10. Rose Rollins (Tasha Williams)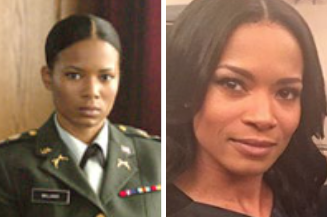 Was anyone else totally elated once Alice found love in Tasha Williams, Papi's friend who was totally amazingly perfect for her? She's also tied with Marina for biggest L Word crush, methinks. We really hope she makes a return in the reboot, especially because an L Word set in present-day could use a lot more WOC than they had back in the early aughts.
Since wrapping up in Season 6, Rose starred in The Catch, Bosch, and Nikita — and she's really good friends with Orange Is the New Black's Samira Wiley. Adorable!
Article continues below advertisement
11. Sarah Shahi (Carmen de la Pica Morales)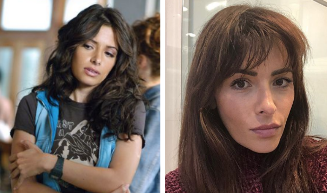 Did you know that when they filmed The L Word, most (if not all) of the Latino cast was played by Middle Eastern women? Weird, right? But it also explains why Carmen had a strange accent even when she said the simplest Spanish phrases to her "Mexican" relatives.
But sources say she might be returning to The L Word reboot... Will she get back together with Shane after being left at the altar? Doubtful, but she did write "It's coming back. We're coming back," on her Instagram yesterday, below a photo of the cast. So now we're full of questions.
Rewatch all of The L Word on Netflix and Hulu while you wait for more news on the sequel. We hope they keep the same theme song, so we can all talk, laugh, love breathe, fight, cry, drink, ride, win, lose, cheat, kiss, think and dream together once again.