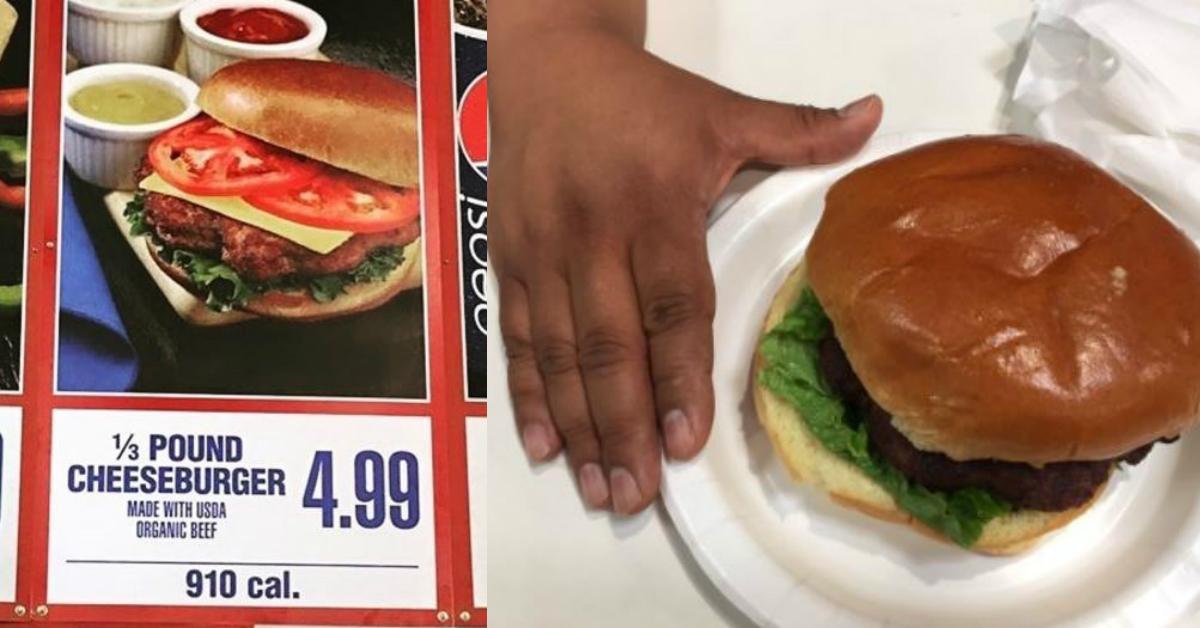 Costco's Food Court Now Sells Enormous Burgers And People Can't Get Enough
By Mustafa Gatollari

Updated
In my opinion, Costco is the greatest retailer in the world.
I mean, all of these things help, but the best part about Costco is the food court.
I mean, where else can you get a gigantic hot dog (with plenty of fixins') and a fountain drink for $1.50? During my super rough days, the club's food court saved my life. And you don't even need a membership to eat there.
The rest of the menu items are epic, as well. You've got a mountain of soft serve for $1.50 with options including chocolate, vanilla, swirl, and you can even add that delicious berry syrup. They've even got $5 grilled chicken salads that come with two huge chicken breasts, in case you're trying to keep things healthy.
It's always a special event whenever a new item is added to the food court, like when a few years back they debuted the brisket sandwich in some locations.
But now the warehouse retailer has gone and changed the game completely because they're offering 1/3 lb cheeseburgers and they look friggin' incredible.
Here's a child's head for scale.
The burger's currently only being offered in select locations. Also, they seem to be prepared a bit differently, and contain different caloric values, depending on which club you're picking them up from.
People who've tried it are giving it a thumbs up.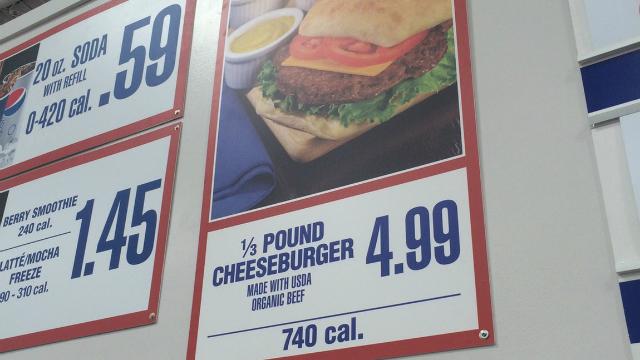 A Redditor even uploaded Costco's previous test burger they tried out about a year ago. It was on ciabatta bread instead of the delicious-looking glazed one they've got on them now.
Here's hoping they bring these monsters to more Costco stores nationwide. The Big C has never let me down, and I have a feeling this burger is what's been missing in my life all along.