Guy Posts Hilarious Open Letter to Thief Begging For His Shoe Back And It Actually Worked
This hilarious open letter to a shoe thief written by the harmed party is not only hilarious... it was effective.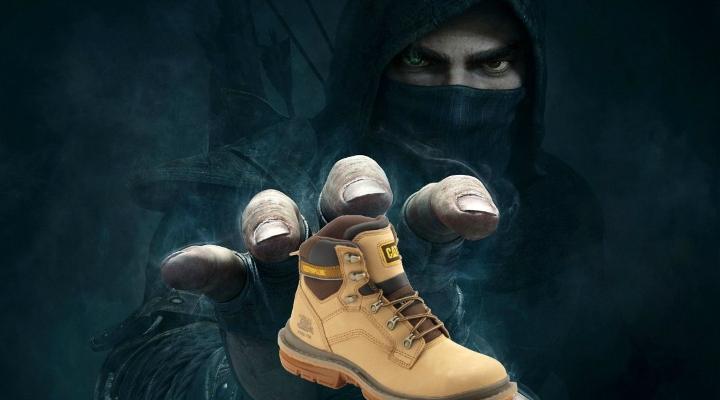 There are few things worse (or more inconvenient) than having something stolen from you, especially when it's something you use in your daily life. Like patting your pockets with dread and realizing you have no idea where you put your phone, or turning around your head for one second while you're at the Costco food court and noticing that your hot dog isn't where you put it and is now in the hands of a grinning little scumbag who knows that because he's a child he can just go around stealing hot dogs.
Article continues below advertisement
But imagine how sucky it would be if it's cold and wet outside and you go to grab your boots and they're missing.
Now imagine something even more annoying: one of the boots is missing. Meaning, of course, that whoever stole your singular boot isn't even walking around in it!
That's what happened to this victim of a singular boot robbery. So he posted a hilarious open letter imploring the criminal to look into his heart.
Reddit user Splashy91 posted the photo of the note online. Although his backpack was also stolen in the burglary, he was mostly concerned about getting his boot back. Oh, and in case you're wondering what an Ute is, it's a sports utility vehicle. Plus it provides for a cool rhyme (who stole the boot from my ute).
Article continues below advertisement
Amazingly, the criminal returned the boot and Splashy provided an update to the neighborhood and follow up letter to the crook.
Here's the message in full:
I'm sure you had your reasons. My issue is that you only stole (the left one).
I would like to present 2 options to you:
: Please give everything back especially the boot.
If you really want to keep my stuff, and simply just don't want to give it back - then I'm going to leave the other boot (the one I still have, the one you didn't steal) by the front gate at 143 Molle St West Hobart. So that way I know at least one of us is getting full benefit of the new shoes. I promise I won't try to trick you or catch you. Fair's Fair.
-Marcus
In what can only be described as a 'really strange' turn of events; I arrive home today to find that the thief (with a heart of solid gold) had returned the show to my front door.
~
Dear Dude who pinched returned my boot:
Either you have a great (albeit confusing) code of ethics, or we simply just have a different foot size.
Either way I feel very, grateful to you, and I don't want to push the ticket any further. But while we are at it; may I please have my backpack back as well?
I know you probably love it, and maybe at this stage you feel like its yours. That's fine, and in a way I feel like you kind of deserve it. But I do still really want it, and kind of need it for a big trip I'm doing soon.
PS This time I'll leave you a 6-pack at the front gate.
Also, if you aren't the robber and you are reading this please don't just come and steal the free brews.
This is between me and the thief.
Love, Marcus, XO.
Although it's hilarious and pretty awesome of the thief to return his boot (but not his backpack) one Redditor brought up a pretty good point.
Oh, so tell the thief and everyone else where you live and that you are going on a really big trip...so they can rob your house while you are gone....
This guy believes in the kindness of others a little too much.
But then again, the thief did return the boot so maybe Splashy is on to something.