Deflating Pikachu Gets Carried Away By Mysterious Men And We Have A Lot Of Questions
A deflating Pikachu in a South Korean parade was whisked away by a mysterious man and people are confused.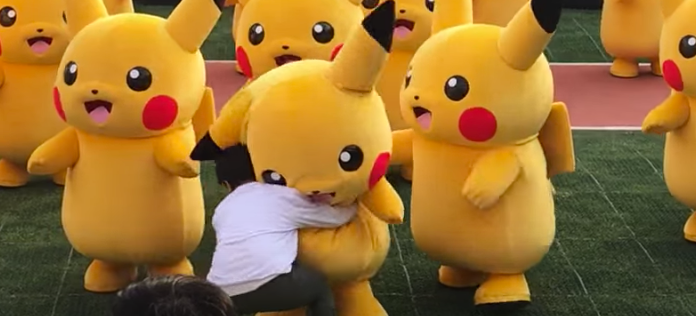 There's a lot going on in the world right now, but sometimes it is important to take a step back and remember what truly matters. Of course I am referring to the World Pokemon Festival 2017 in Songdu, South Korea. First of all -- how did we not know this amazing event existed? Seriously it seems like a dream for Pokemon fans.
People went expecting a fun celebration honoring their favorite pocket monsters, but what they found instead was something truly terrifying. Things started out fine with 15 dancing Pikachus, as you'd expect, but then things got dark at the 1:12 mark when one Pikachu started to not feel so good...
Article continues below advertisement
According to NPR, the first man who ran up to remove Pikachu was part of the event staff. A security guard ran up to stop him not realizing who he was. Then a third guard came to explain the situation and all three of them removed the Pikachu.
To me, that sounds like a coverup and I have a lot of unanswered question. Why was Pikachu taken away to begin with? Did they not want the children to see their hero wither away, or were they simply culling the herd? Why did none of the other Pikachus try to save their friend? Was it sabotage?
And what about that ending where Pikachu finally reemerges to rejoin his friends? Are we sure that this is the same Pikachu? After all, they all look the same. Actually, that one still looks like he is deflating, so it is probably the same one.
Wait! Does that mean he was trying to escape? What were they going to do to him? Turn him into candy? I've played Pokemon Go. I know it happens! Hopefully he got the help he needed.
And most importantly, why Hairspray?