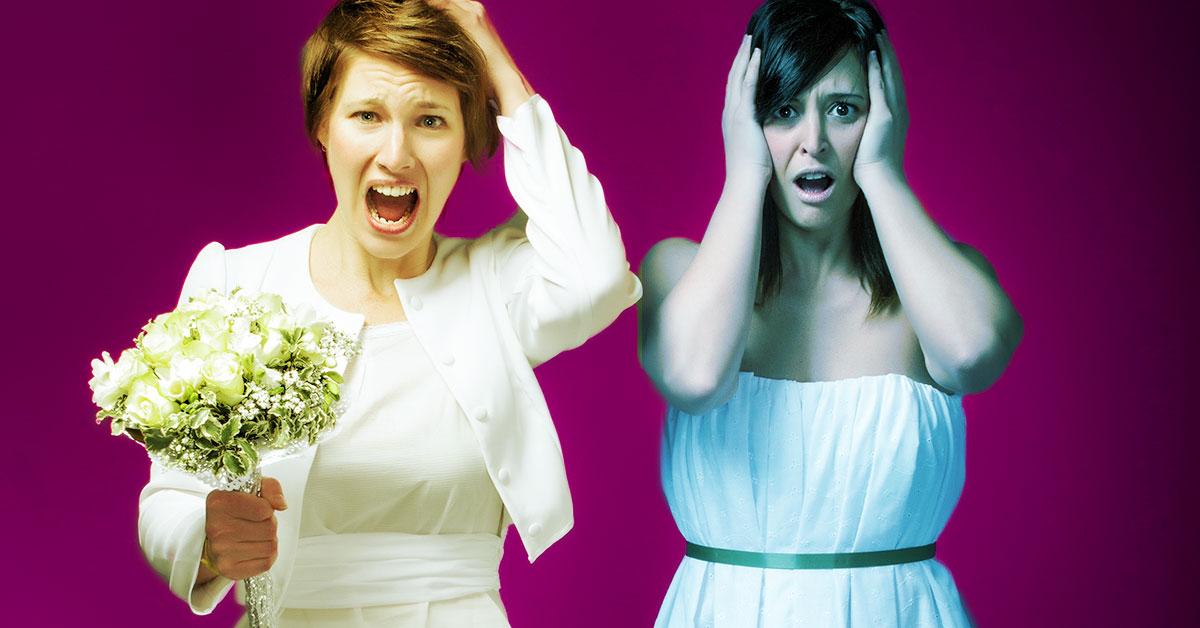 The Most Unreasonable Demands Ever Asked Of Bridesmaids And Groomsmen
By Zachary Brenner

Updated
It can hard to say "no" at someone's wedding. It's their special day, and they're only going to have it once, so you don't want to ruin it. I think that's why we let brides and grooms get away with so much.
Can you fly out to this island? Sure. Can you spend a month's rent on this dress you will only wear once? Absolutely. Can you spend five minutes talking about how great I am? You got it.
But there has to be a line somewhere. Only so far you are willing to travel. Only so much you are willing to pay for a dress. Only so many nice things you can say about Derek and Becky. They know what they did! They made me travel and pay for stuff I didn't want. The jerks...
How could you do this discreetly?
No one likes a destination wedding.
Line has to be drawn somewhere.
You need to look exactly like what I want. Those photos are forever.
I bet this is more common than people realize.
Body modification is a lot to ask of someone.
If we are going to kiss, then everyone is going to kiss!
She had to get a second job.
Only one city in the world that has spas.
Yes, that is pretty terrible.
Don't think this is what they were asking you to do.
Either trust someone to do their job, or don't.
Who knows how to handle this one?
How dare you not make all these sacrifices for us!
Oh, to be a fly on the wall for that conversation.
Would you mind rephrasing that?
Just don't bring the kid.
I don't think you know what a Best Man is supposed to do.
We're the only couple here.