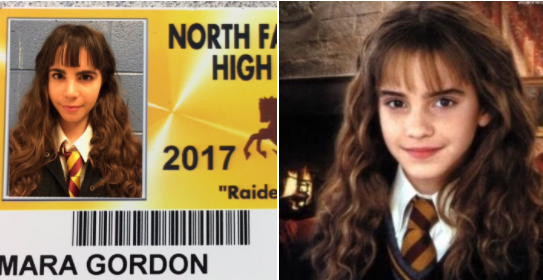 This Is What Happens When You Let Students Dress Up For Their Photo IDs
By Zachary Brenner

Updated
It's the start of the school year which means one thing. School pictures. For some people it's a dreaded day which you know only exists to create pictures that will embarrass you later. For others, it's the day of the year to show your school how good you can look. For the students of North Farmington High School, it is a day to go pretty wild. 
This year, the principal told seniors they could wear costumes in their student ID photos and that is exactly what they did. 
Some people dressed up like their favorite fictional characters. 
Other people chose to dress up like celebrities. 
And some students got real experimental with the form. 
Whatever the seniors chose to do, the consensus is the same. Everyone wishes they went to North Farmington. 
Let's hope the rest of the school year is just as entertaining.