Some of the best (worst?) roasts are the ones that hit too close to home. Whenever someone can accurately destroy you with a specific insult that hurts you on a shallow level, they won. And honestly —if you've ever roasted or been roasted — you can appreciate a life-ruining roast when you see one (or receive one). 
It's usually something that other people notice immediately, but are too polite to comment on. They take that weakness and then carve a heck of a roast out of it. And ever since the r/roastme subreddit debuted, tons of people have tossed their pictures up online in the hopes that they'd get specifically insulted.
Now not everyone can roast like a professional but the beautiful thing about a community like Reddit with such a large user base is that coming across the perfect roast isn't as difficult as you'd think.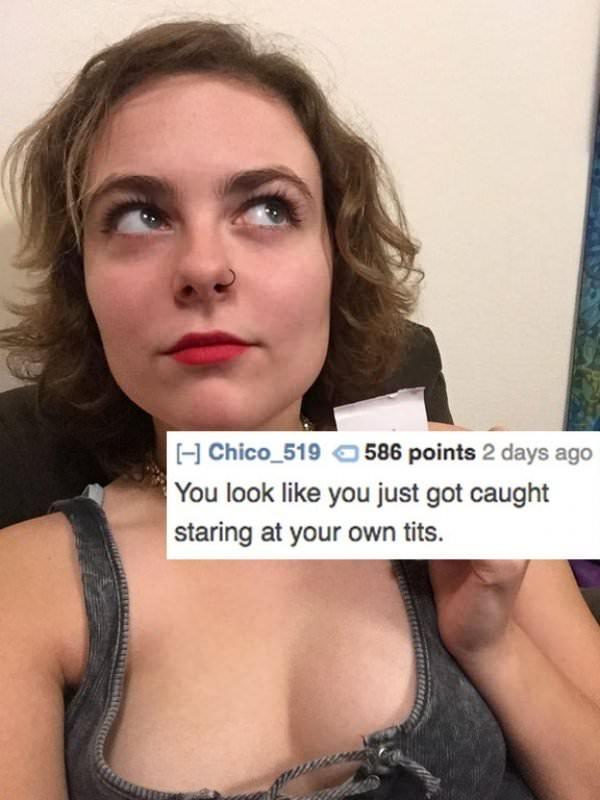 Yes, she volunteered to be destroyed like this.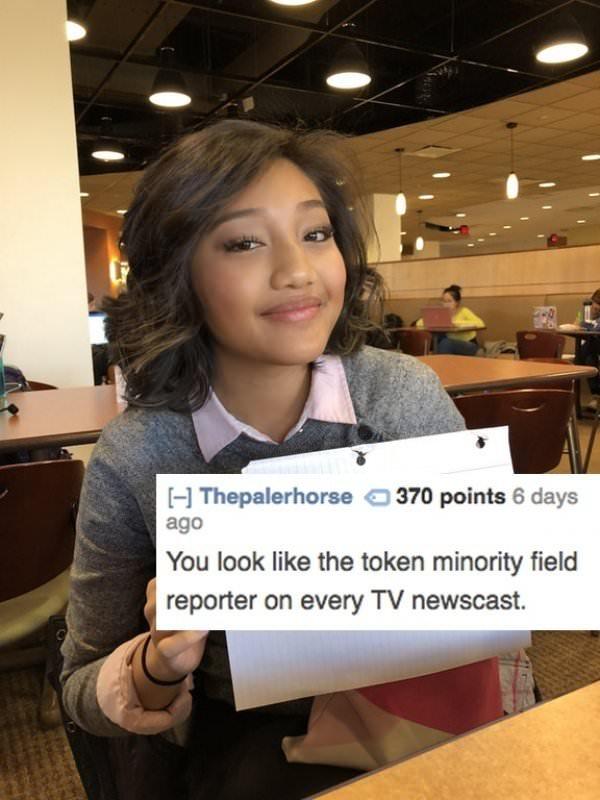 Remind me again why these people sign up for this?!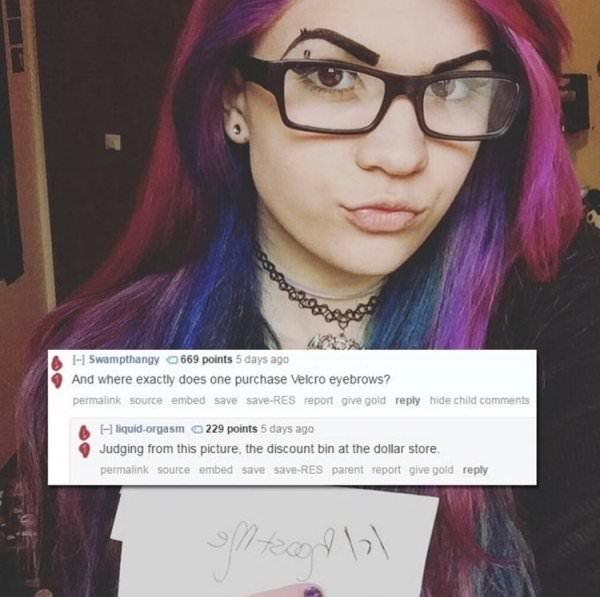 Right now, she's probably regretting everything right now — including the brows.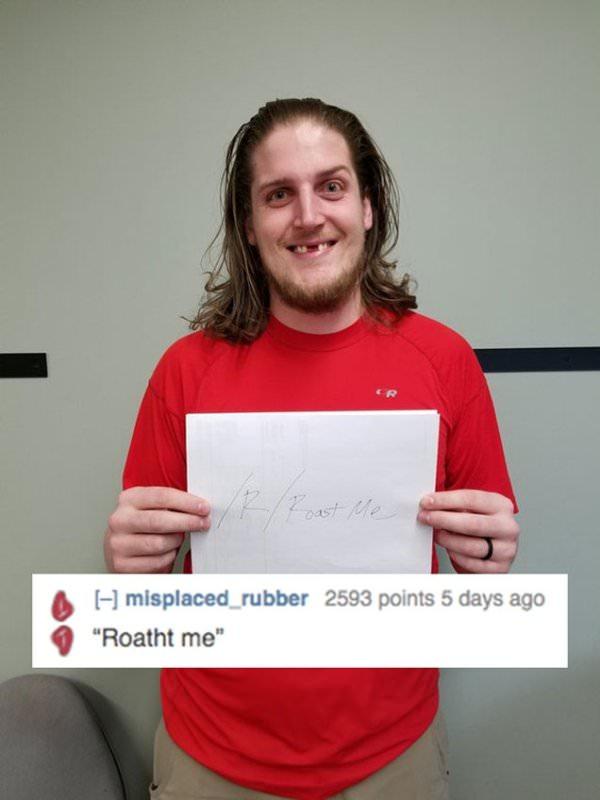 Ugh, don't even make us say anything.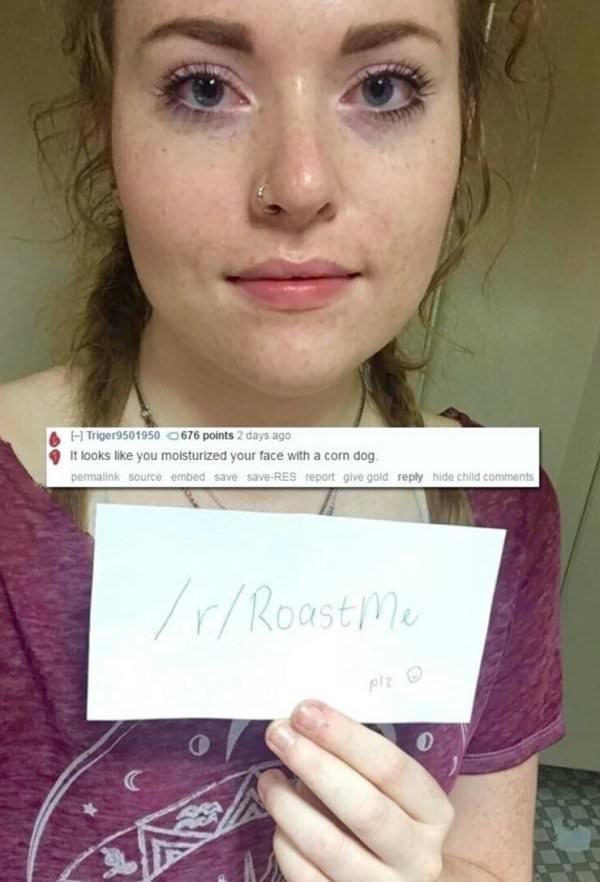 It's actually unbelievable how people can make their insults so mean, yet so... good.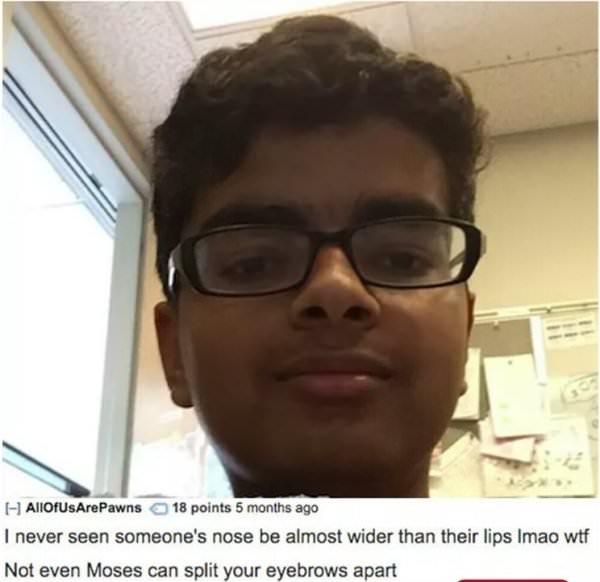 A two-for-one that — again — someone asked for!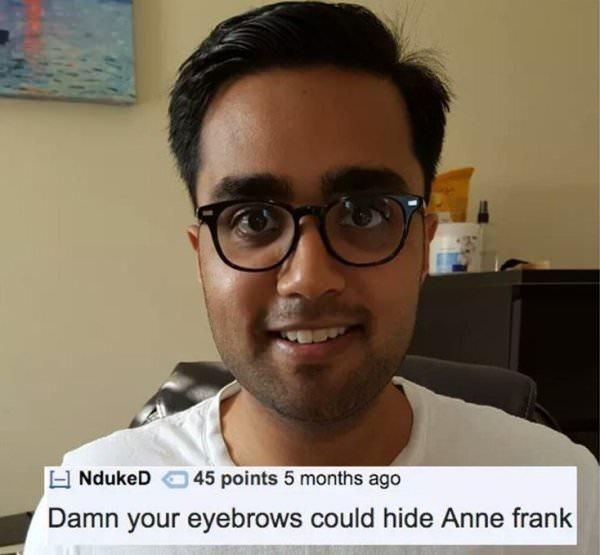 So mean and so politically incorrect!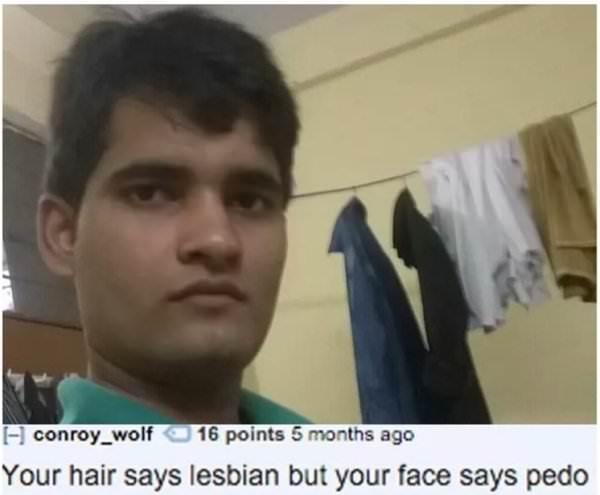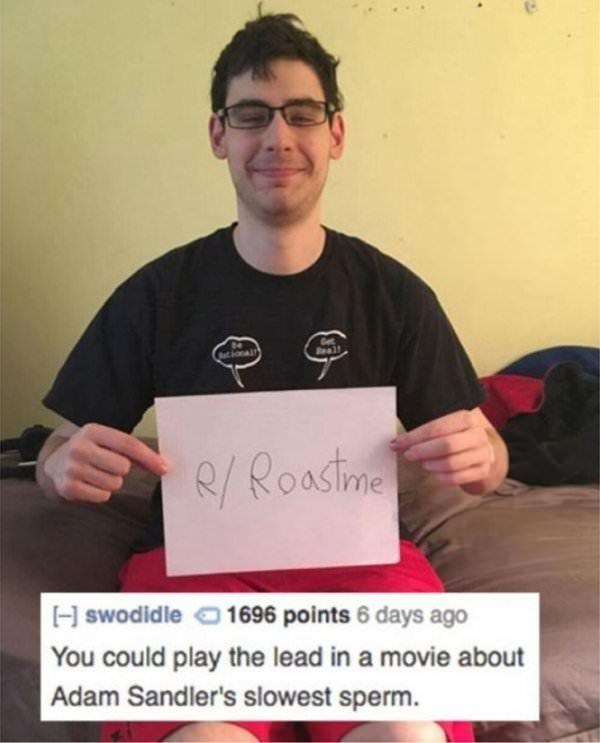 Real talk: Why does this sound like a real Adam Sandler movie?!
C'mon dude, help yourself! Don't make this so easy for them!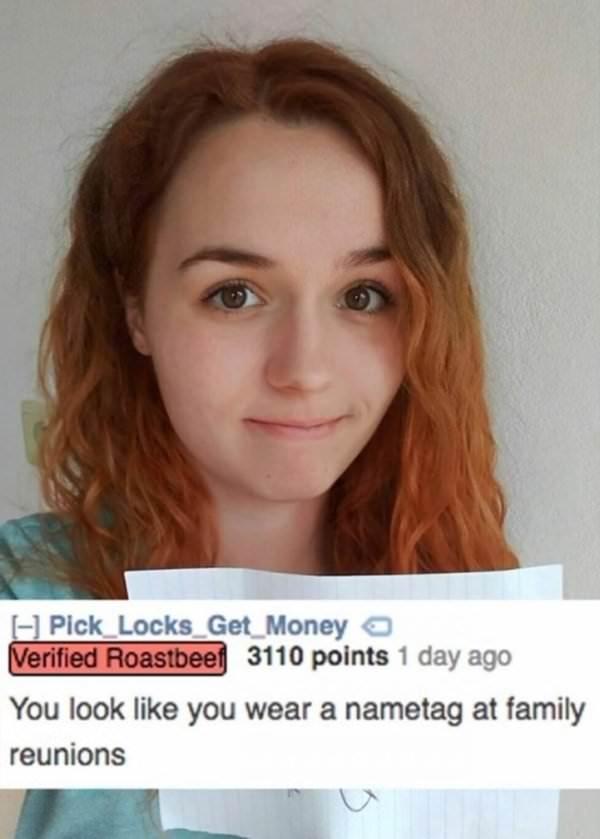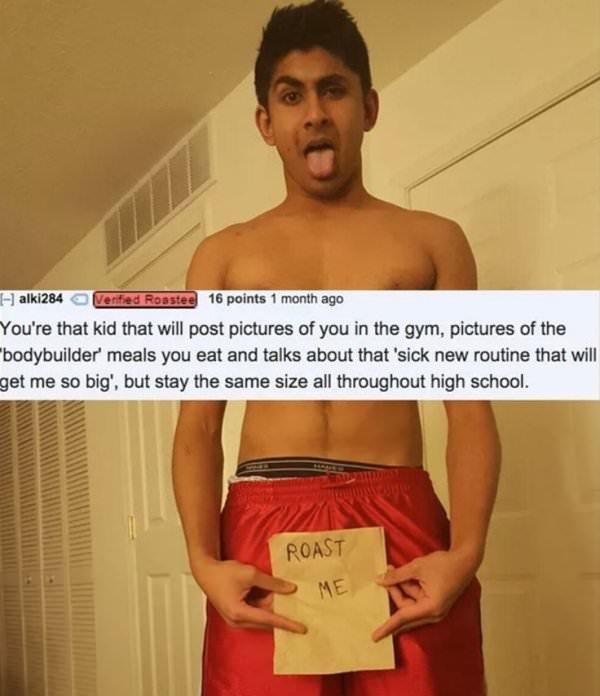 This kid probably lost sleep over this because, honestly, this seems like the most accurate one yet.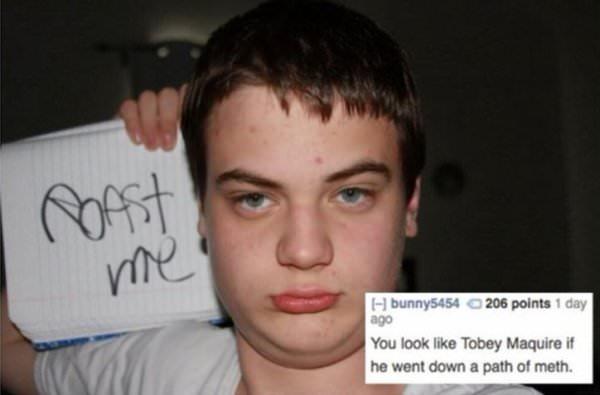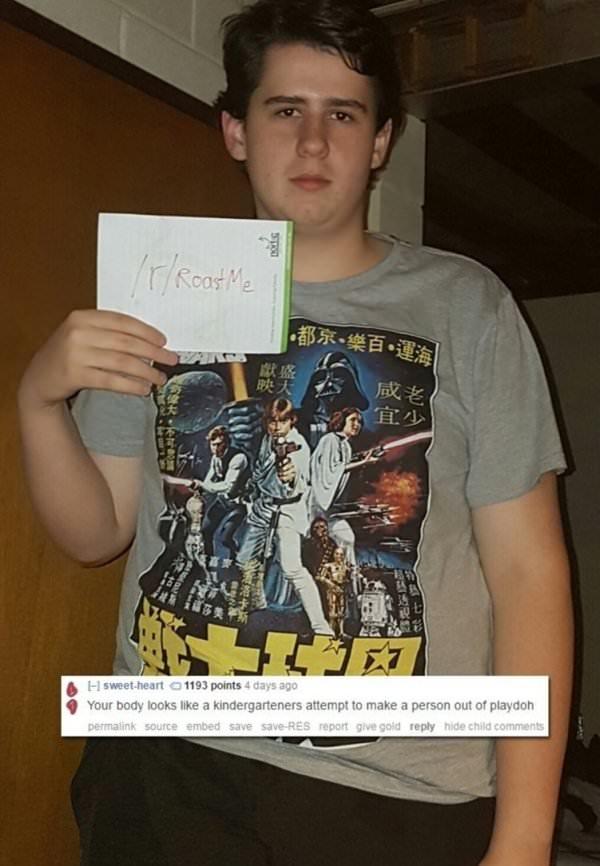 It's amazing how this is a dig at not only him, but also kindergarteners. So that's fun! (For the record, I'd be impressed with any kindergartener who could pull this off!)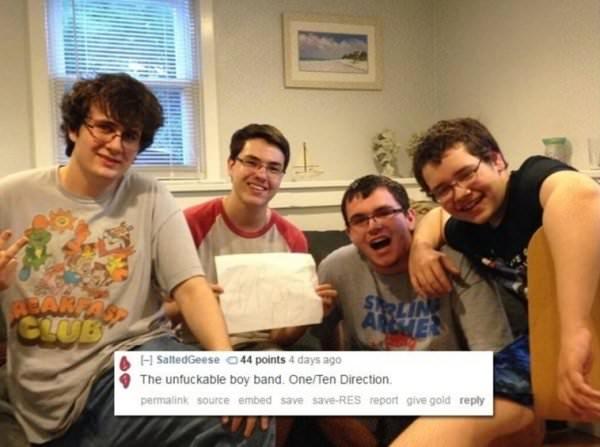 Group kill. At least they had each other for support.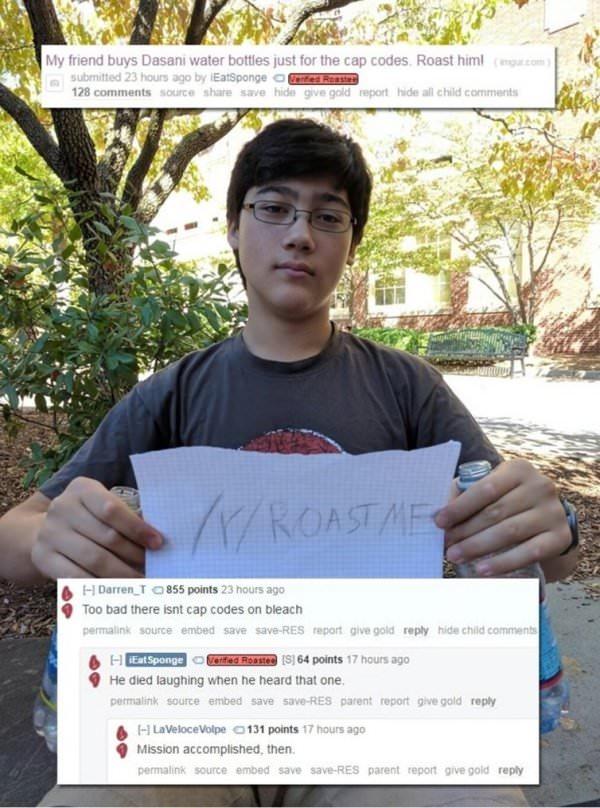 OK, we can all agree that buying Dasani water is ridiculous and this kid probably desrees any roasts coming his way... Right?!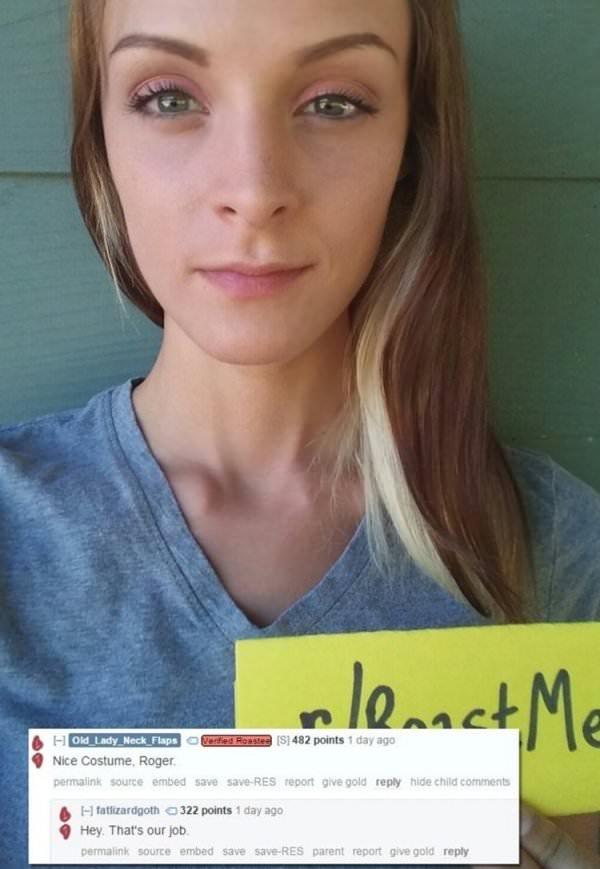 A rare self roast. Powerful. And with this you know you're attacking a deep-seeded insecurity because, well, that person you're attacking is you! And no one knows your worst traits better than you do!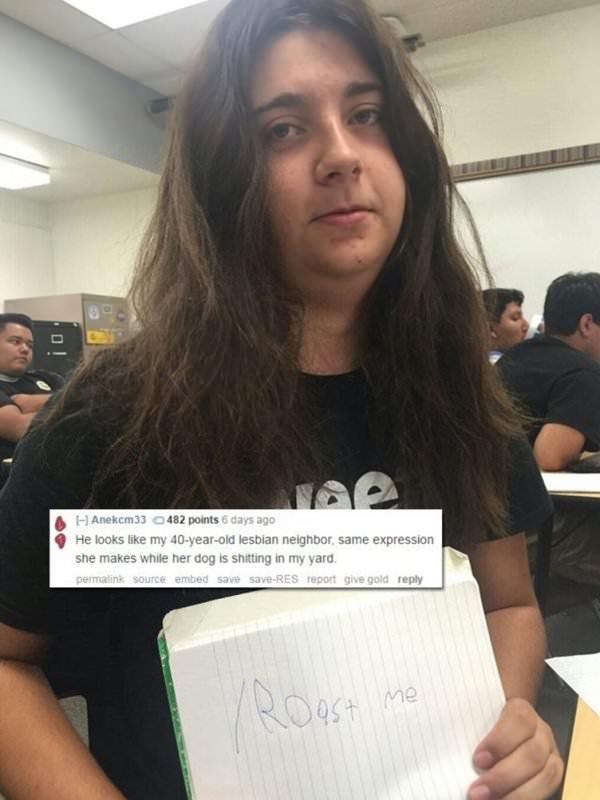 Why you'd have to drag your neighbor during this?!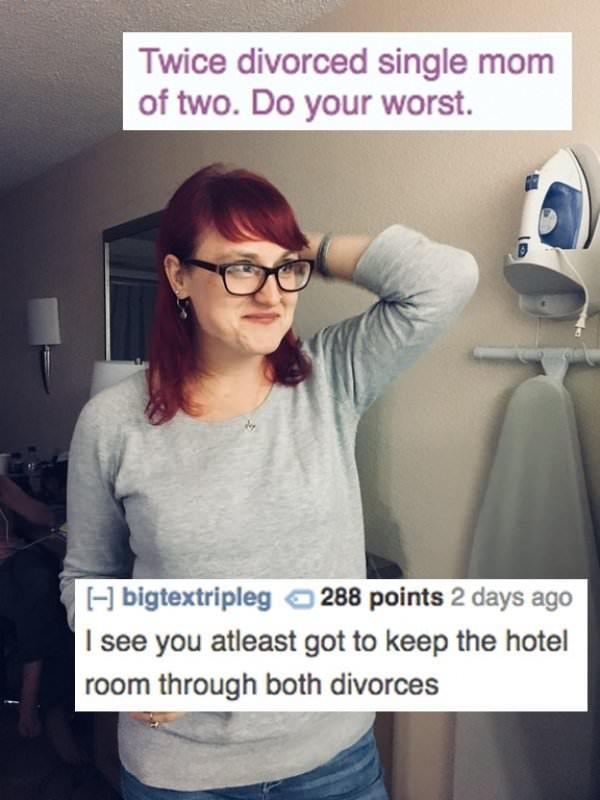 She did ask them to "do  their worst." Ask and you shall receive.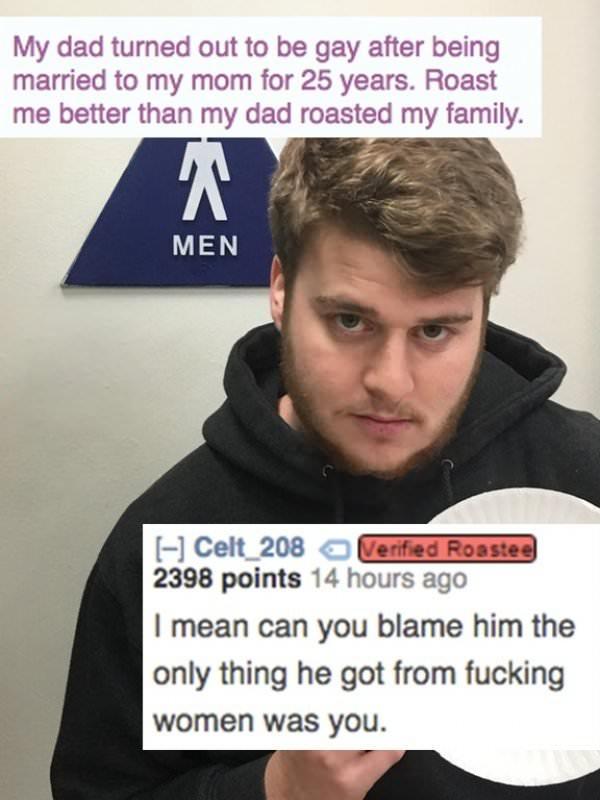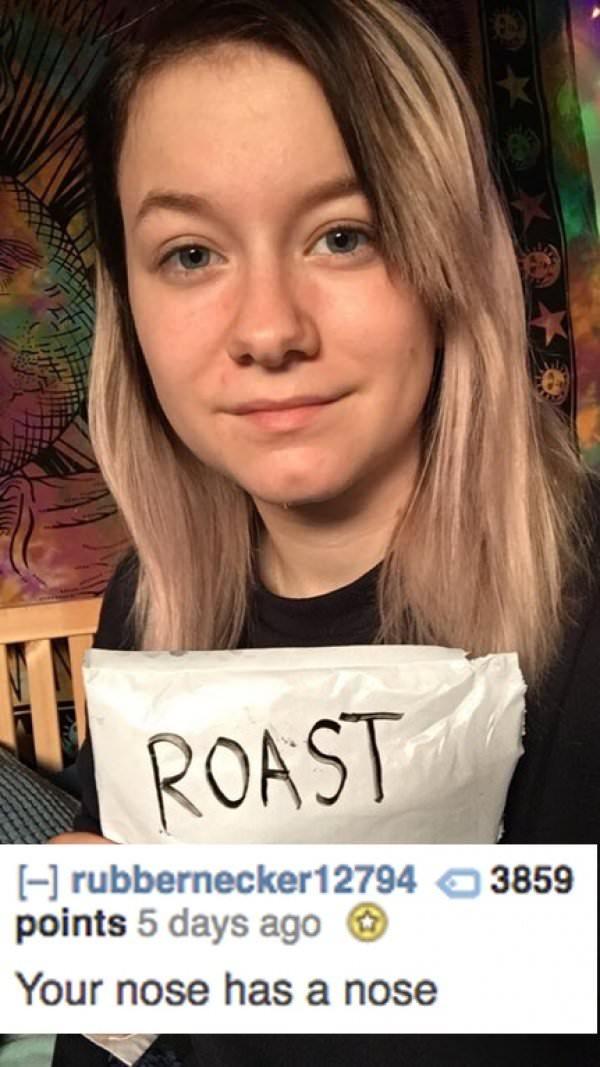 It's really just painful to watch at this point.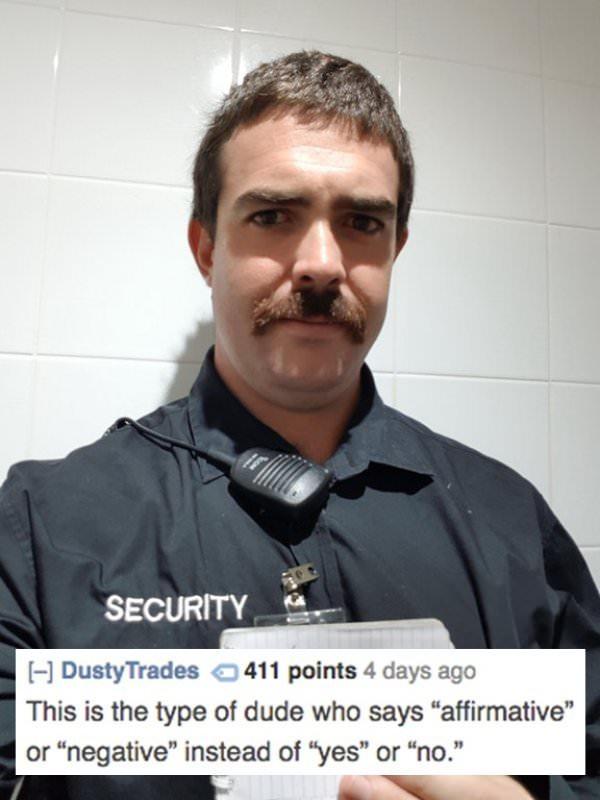 Alright, I'll admit it: This may be the most accurate, and most brutal, in this whole thread. Plus, it goes to show you really don't have to go after someone's looks to just knock it out of the park with insults.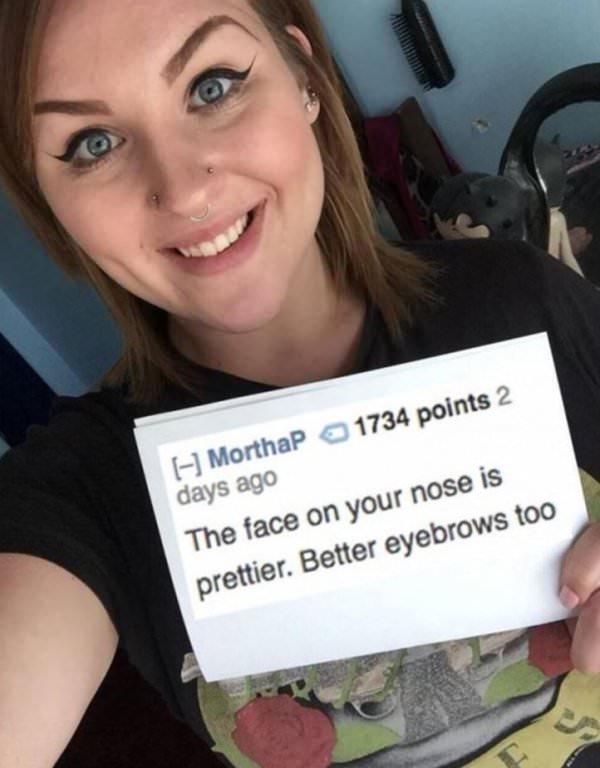 They just... are not holding back.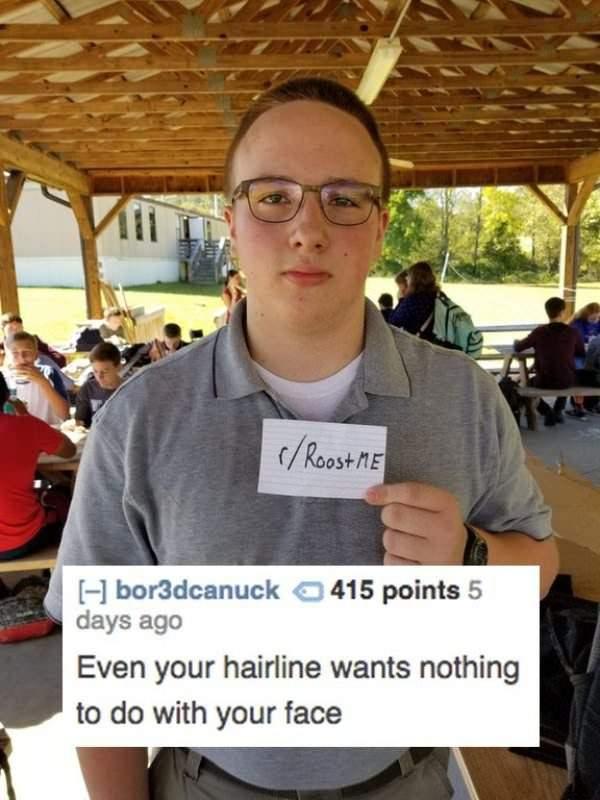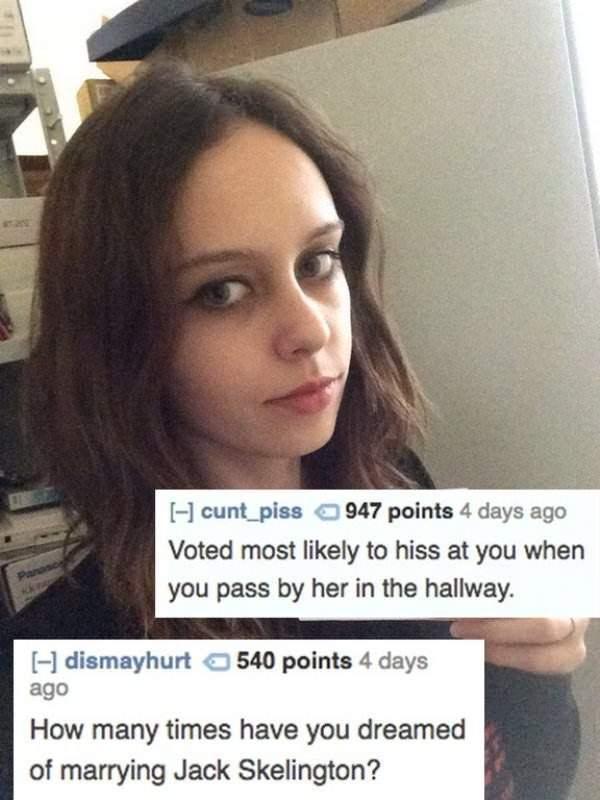 One is just meaner than the next.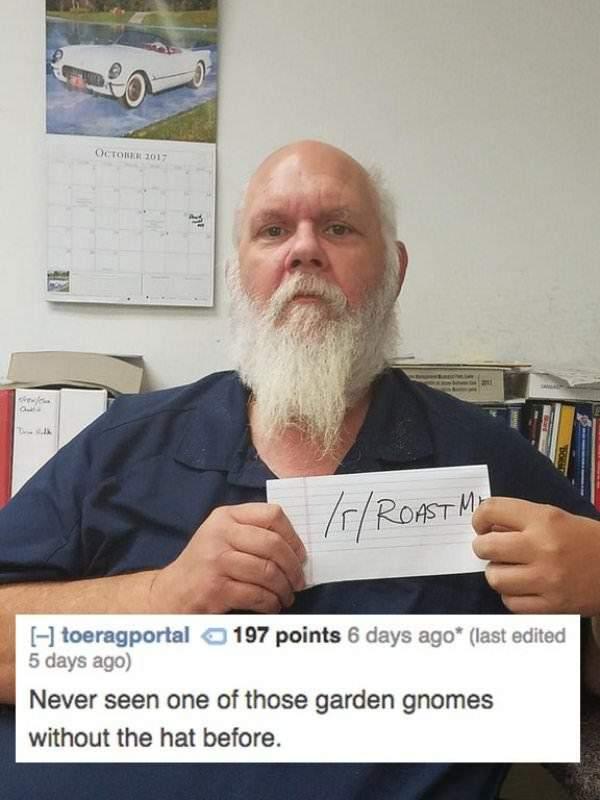 Honestly, I have to give it for this roaster: They totally nailed it, and didn't need to mention Santa. Props.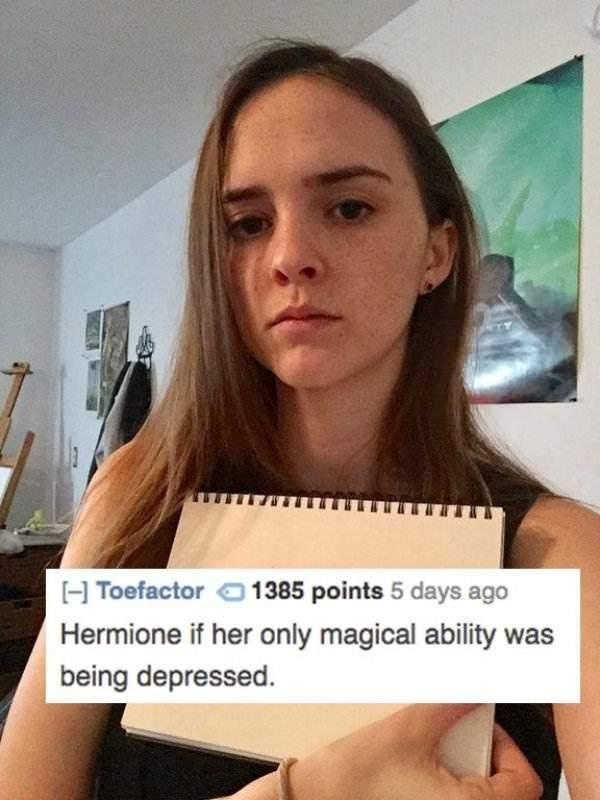 Honestly, anytime you get compared to Emma Watson... Just know it is a compliment.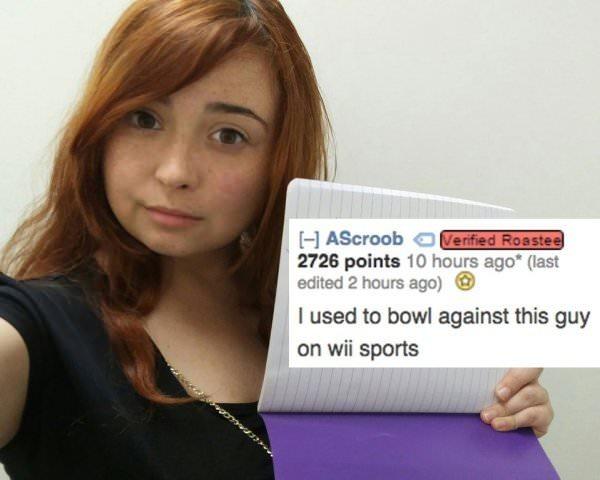 Again, so simple yet so mean.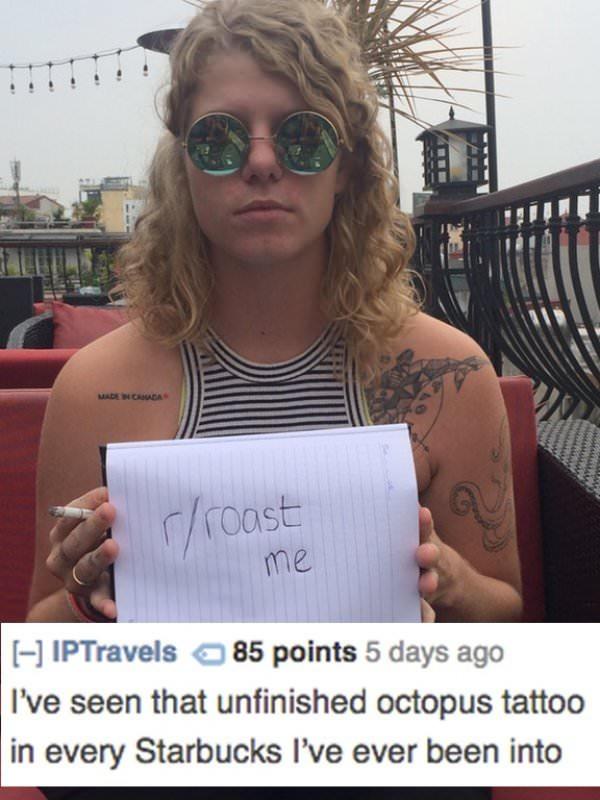 I mean, they're not wrong?!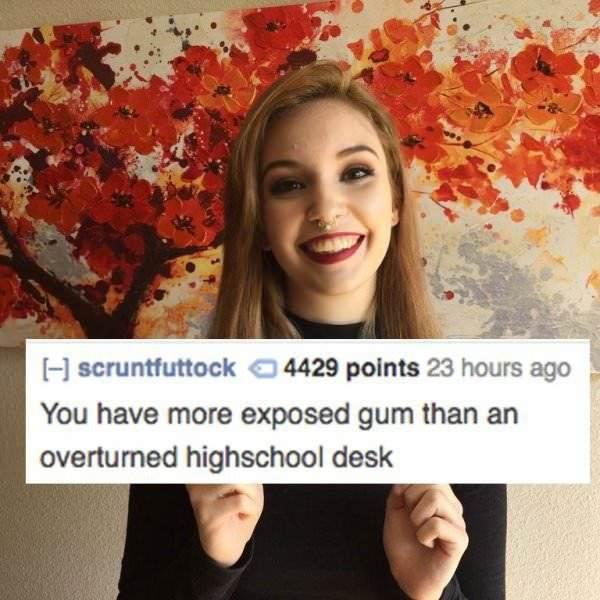 This may not be nice, but the execution is just... undeniably good.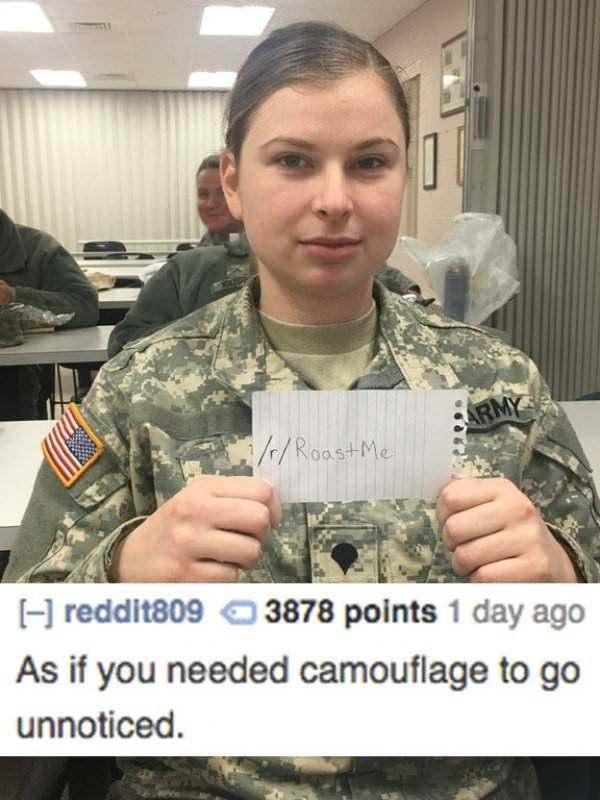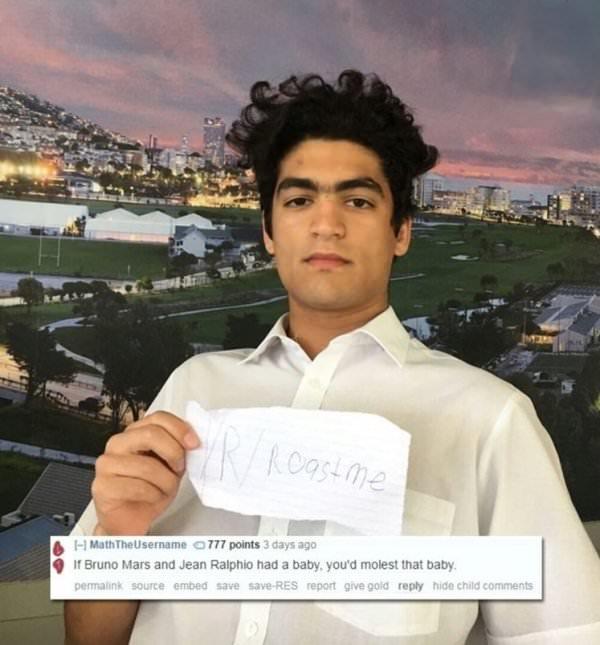 Again, at least this is creative!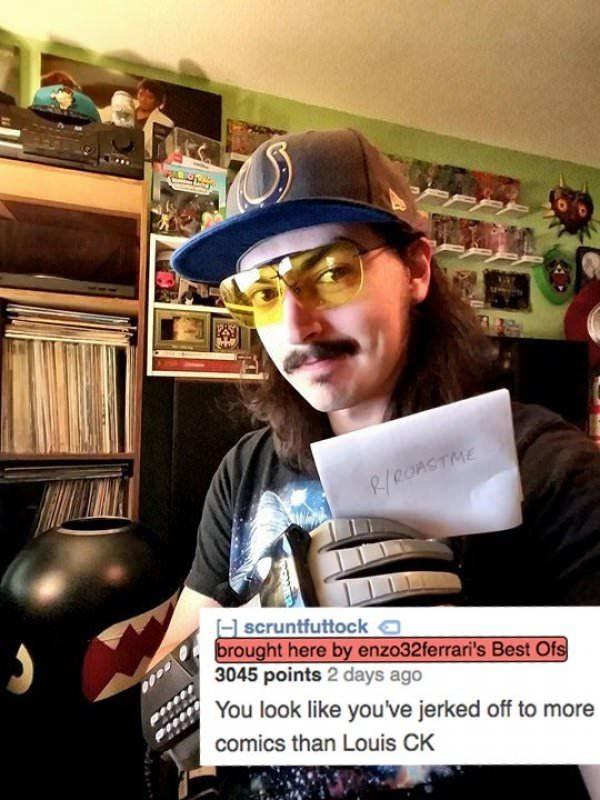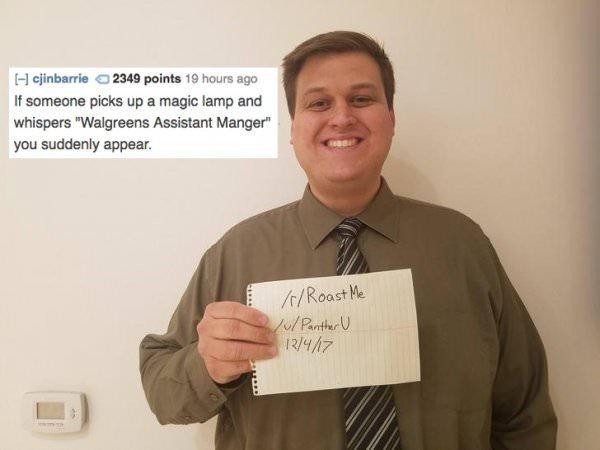 Admit it: You laughed a little.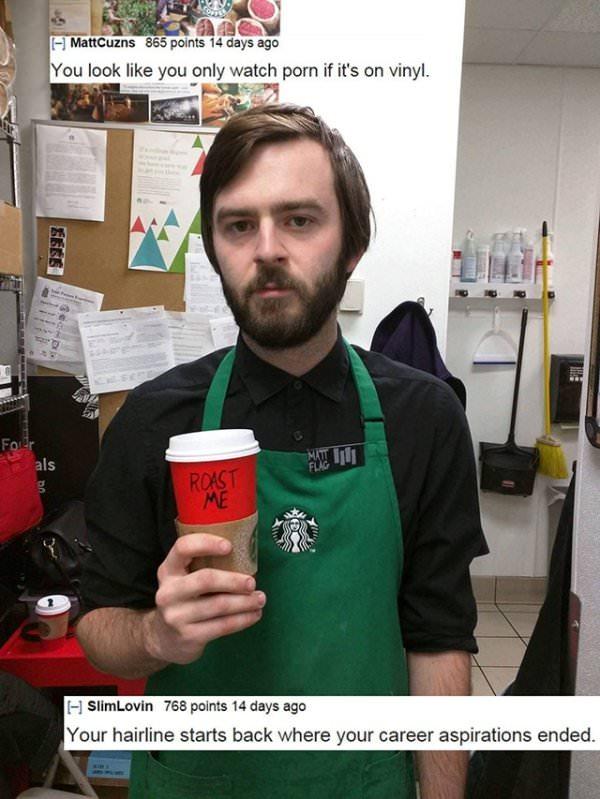 Again... Why would anyone want to do this to themselves?!