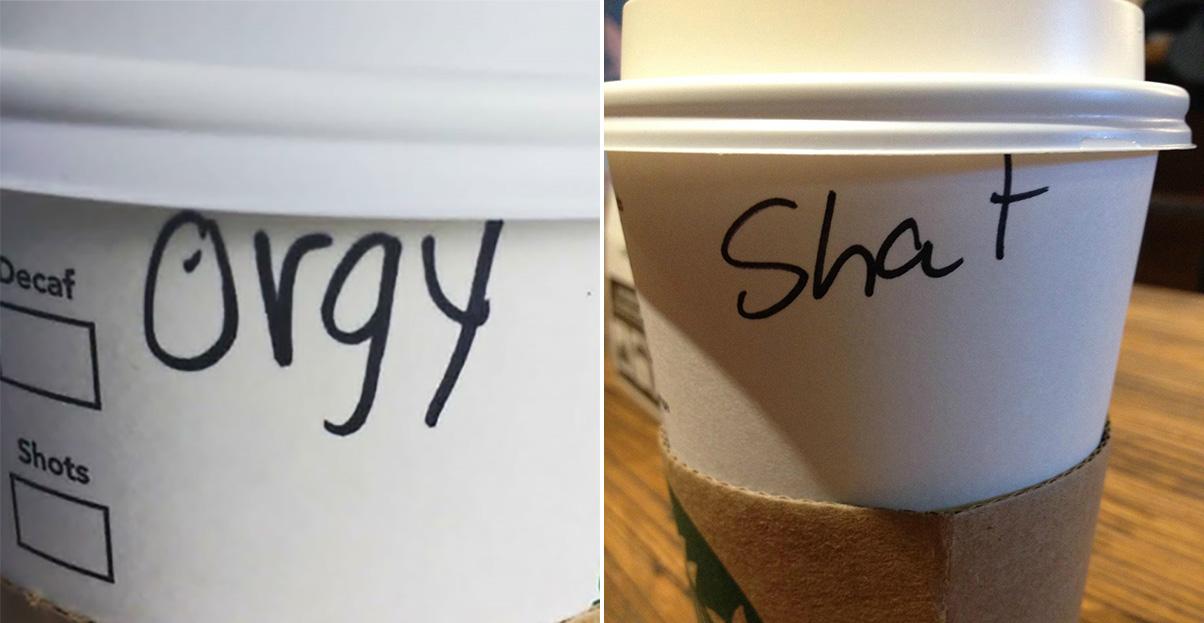 35 Starbucks Barista Fails So Bad They Have To Be Trolling
By Mark Pygas

Updated
If you've ever worked retail or in the service industry, then you'll know that it can be back-breaking work for very little money. Just ask your barista. They have to deal with people at their worst — before they even get their caffeine fix for the day. So they're bound to make some mistakes when it comes to spelling a customer's name, but some are so bad they just have to be trolling...
2. Name: Ian
Eeyon sounds like Eeyore's big brother in Winnie the Pooh, if I'm being extremely generous.
3. Name: Jim
"Didn't think it'd ever be possible to get my name wrong at Starbucks," wrote Jim. Simple enough, right? Wrong.
4. Name: Trevor
"So… Not sure if @Starbucks didn't like the way my wife ordered a drink or they just couldn't spell Denise #starbucksfail oh my...." wrote Trevor.
5. Name: Emily
"My gf ordered a coffee at Starbucks..her name is Emily. I wasn't even mad," wrote Emily's boyfriend. Because Gimli is obviously a much more common name?
6. Name: Kinzi
Ok. This one is prety amazing, and according to the poster, not totally inaccurate.
7. Name: Chad
Yeah, they don't have Chads in South America, I'm pretty sure.
8. Name: Marc with a 'C'
Wow! Sometimes inspiration hits Starbucks employees. As evidenced right here.
31. Name: Christopher with a 'PH'