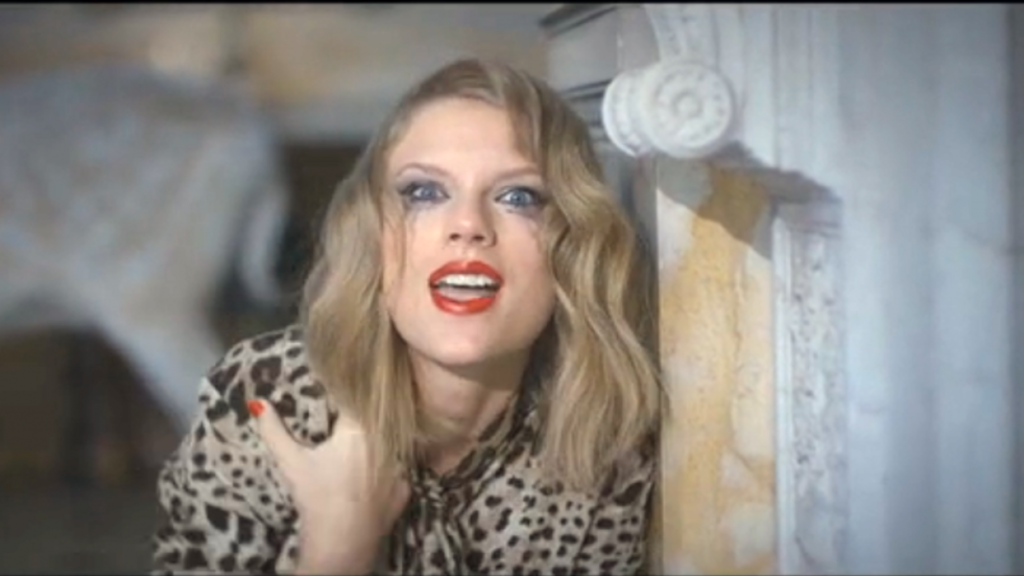 8 People Whose Tinder Dates Turned Into Stage 5 Clingers
A collection of the craziest stories of Tinder first dates and stalker stories.
Everyone has encountered weirdos on Tinder, from crappy pickup lines to possible organ harvesters. Fortunately, for most people, things don't escalate beyond a quirky anecdote to be shared on Twitter or Reddit. But for a few unlucky individuals, their hookups became their worst nightmares, from dates who refused to go home to others who even threatened to harm themselves. Below, a collection of the craziest stories of first dates that went horrifically wrong.
Article continues below advertisement
1. Woman sends 150,000 texts to a guy after only one date.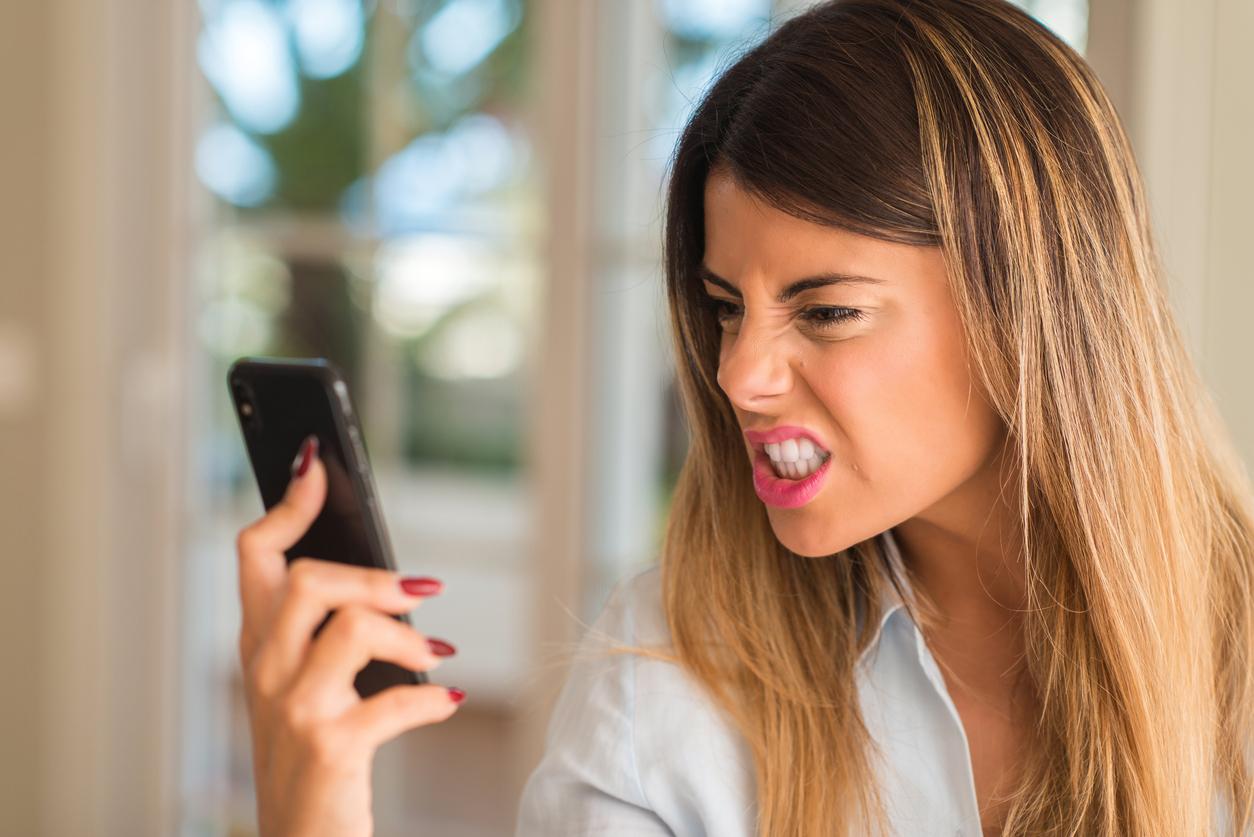 When Jacqueline Claire Ades went on a first date with a man she met on a dating site, it was love at first sight for her. Too bad the guy didn't feel the same way. Last year, she was arrested after stalking the guy for over a year and sending 150,000 texts. The messages she sent ranged from, "Don't ever try to leave me…I'll kill you…I don't wanna be a murderer!" and "Oh, what I would do w/your blood…I'd wanna bathe in it." When asked by reporters if she was crazy, she replied, "No, I am the person that discovered love."
2. Woman leaves insane text rant after getting dumped.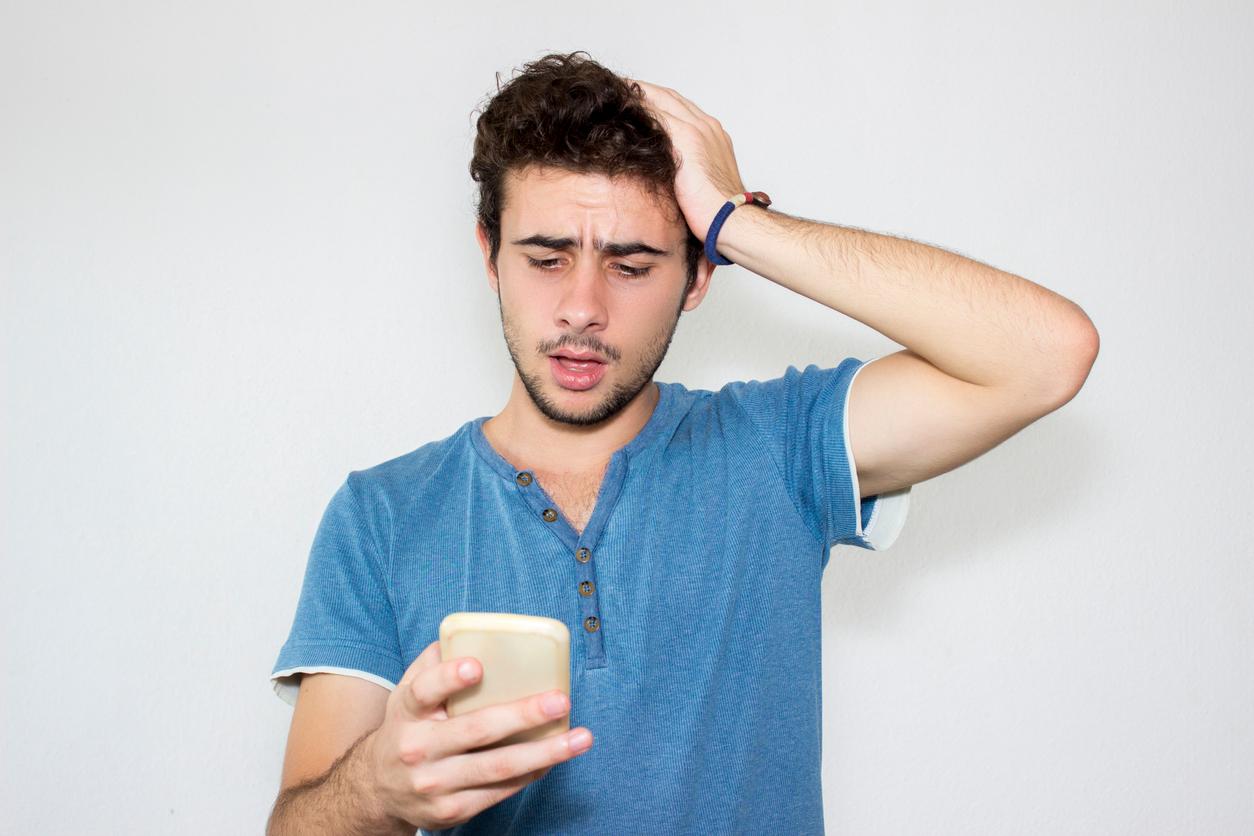 A Tinder hookup ended weirdly when a guy decided to break things off with this date before things got too serious. "We'd had a nice time, and she seemed like a nice woman, so I decided to sent her a message explaining that I didn't think it was going to work and wishing her the best," he wrote on Imgur. However, his date didn't appreciate being blown off after one date and let him have it in a loooong, epic rant.
"You are just looking for sex. I wasn't born yesterday," she texted, along with, "You are not hot enough to have casual sex with an attractive girl," and "F--k off and go watch The Age of Adaline with all your female friends who've friend zoned you."
You can read the full rant here.
Article continues below advertisement
3. Man has Tinder date arrested after she refuses to leave his house.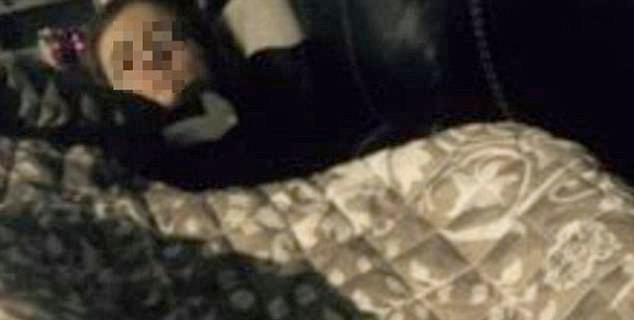 It was a typical Tinder hookup for one guy who took his date back home to have sex. However, things took a strange turn when his date refused to leave his house for two days. "I told her earlier she had to go before bedtime cause I have to get up early for work," he said, according to The Daily Mail. "She asked me if she could stay for dinner, and I said OK. Then she passed out and when I tried to wake her up to ask her to leave she said, 'No I'm too tired.'" By day two, he had no choice but to call the police. When cops arrived, they arrested the woman and discovered she had stolen her date's watch and some of his mail. Creepy.
Article continues below advertisement
4. Woman gets stuck in chimney after trying to break into her Tinder date's home.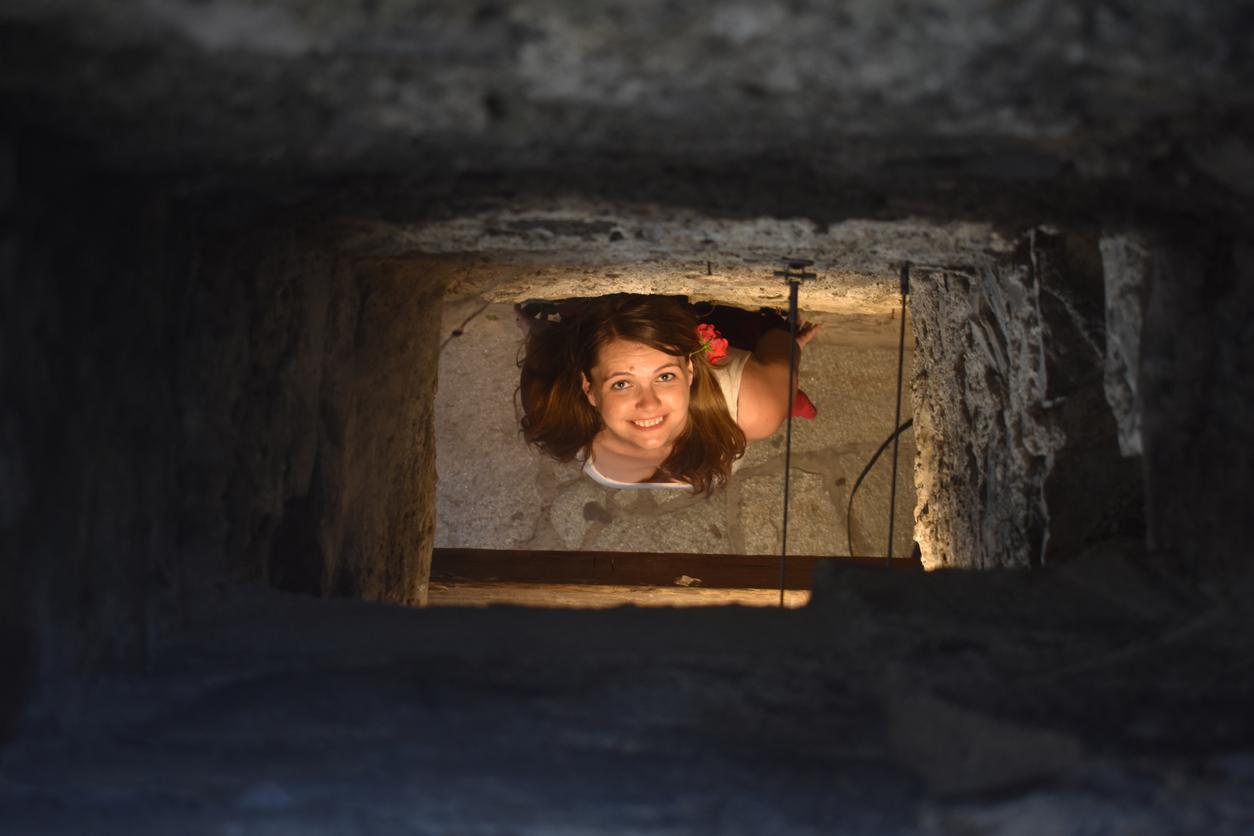 After meeting the man of her dreams online, one woman took things too far when she repeatedly tried to break into her date's house. Eventually, he had to call the cops on her when she tried to enter his home via the chimney and got stuck. Firefighters had to demolish the chimney and use dish soap as lubricant to free her. Wow, talk about commitment. And no, there was no third date. "Trying to figure out what I'm going to do with my chimney since it's in pieces," the anonymous man told CBS LA. "But better my chimney than probably me."
Article continues below advertisement
5. One guy threatened to kill himself after only three dates.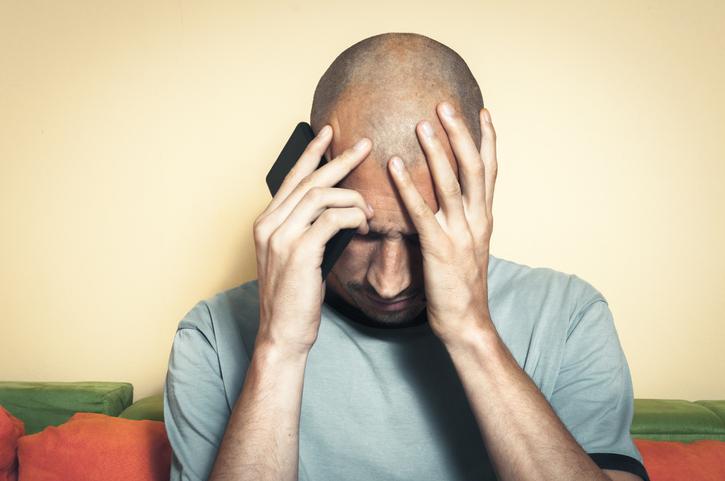 When one woman met a cute guy at Starbucks, it seemed like a good match. He was cute, intelligent, and seemed fairly normal. But after three dates, according to an essay she wrote for XO Jane, she realized things were moving too fast and called the whole thing off. Her date wasn't pleased and started barraging her with more than 70 texts that ranged from, "If I kill myself, it'll be your fault" and pictures of his bleeding thighs from cutting himself. After he threatened to unleash "psychological warfare" on her, she called the police, who warned the guy to back off. Fortunately, he stopped texting her and things didn't escalate after that. "Going forward, I know I'll listen to my instincts when I think someone is bad news, and I'll never let a new guy know where I live until I fully trust him," she wrote.
Article continues below advertisement
6. A woman is stalked for an entire year after only one date.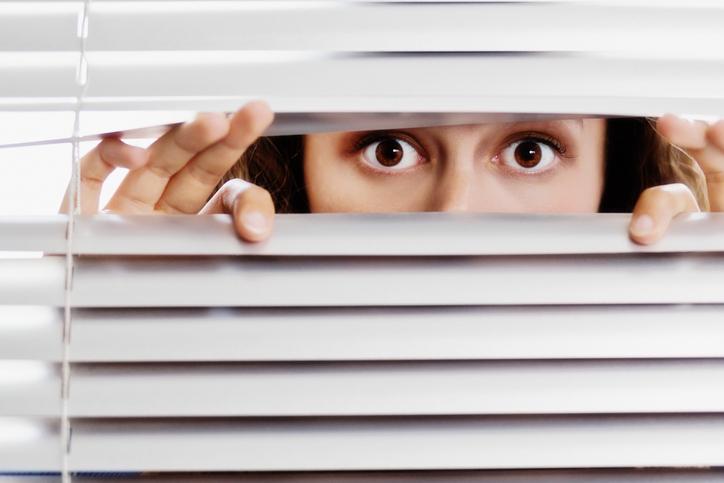 A mom-of-two's first experience with the dating app Badoo ended up not turning out how she expected. After meeting a guy for drinks one day, he continued to harass her, from showing up at her work unannounced to even messaging her friends. "I feel so thankful that I never told [him] where I lived, as I feel sure that if I had, he would have been round here banging down the front door," she told The Sun. "It was my first experience of dating sites and it is definitely my last. I thought I could find a boyfriend — all I got was a psycho stalker."
Article continues below advertisement
7. One woman's Tinder hookup refuses to take "no" for an answer.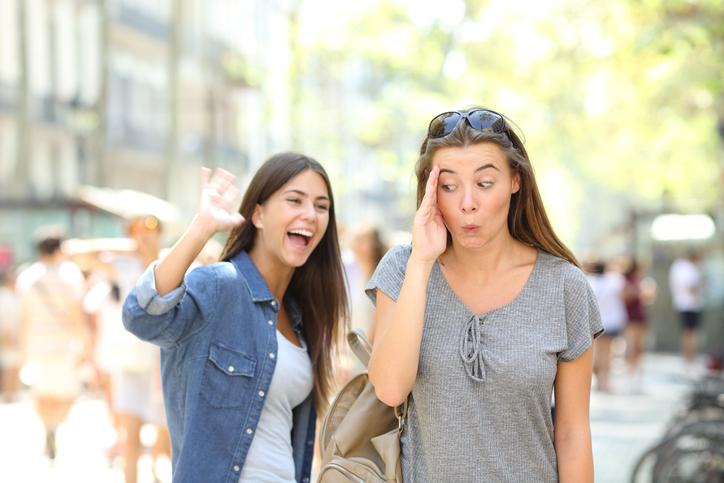 When "Maya M" hooked up with a woman she met on Tinder, things took a scary turn when her date wouldn't take the hint that she wasn't interested. Her date would barrage her with texts, show up to her place unannounced, and even wait for her at the subway.
"I had told her that I was no longer comfortable seeing her, and yet she showed up at my home anyway," she wrote on Bustle. "I turned her down, asked her politely to leave, and she stormed off in a huff. The same thing happened again the next morning, except this time she came with a plush blanket that looked recently purchased and a DVD of Enchanted, which I had previously mentioned was my favorite movie. I turned her down again. The day after that, she showed up on my college campus and waited for me in the cafe where I always did my homework. When I caught sight of her, I immediately left to catch the subway home. She then followed me onto the subway, asking for forgiveness and another chance."
Her date finally backed down after Maya threatened to call the police.
Article continues below advertisement
8. A woman receives hundreds of texts from a failed date.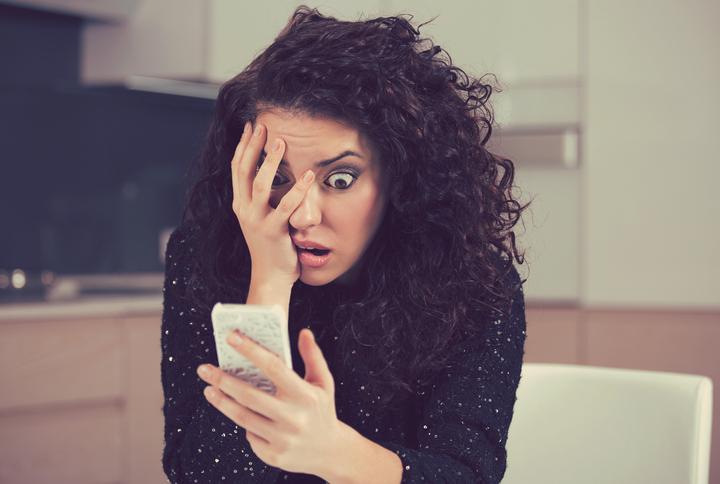 In New Zealand, a woman was sent to jail after sending 200 texts within 48 hours to a guy she went on one date with. "Most of the messages are nonsensical ramblings but overall show a clear frustration at the victim's lack of interest in her," a police summary said. "The victim did not reply to any of the messages but is concerned the defendant's behavior may again escalate to the point where his safety and his family's safety is at risk." Her behavior got so bad, she even forced her way into the man's house and "grabbed him around the neck." The man managed to wiggle free and pinned the woman to the ground until police showed up.
Be right back, locking our doors.