A 20 Year-Old Was Kicked off Her Frontier Flight for Something They Messed Up
The airlines keep getting worse as noted by this 20 year-old woman who was not allowed to get on her Frontier flight because of their mistake.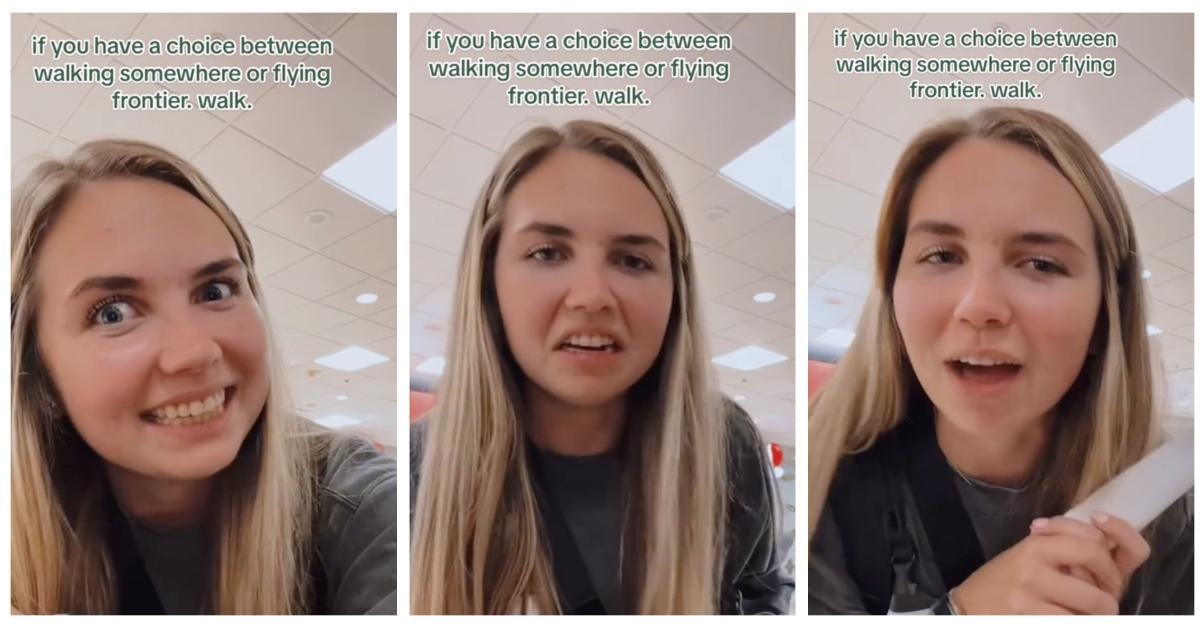 People from a certain era love to wax poetic about how sophisticated flying used to be. Someone is usually talking about how folks used to really dress up just to sit in a piece of metal hurtling through the sky. And you know what, I would also dress up if the seats were still that big and the food was somewhat edible and perhaps I wasn't charged for my baggage, emotional or otherwise.
Article continues below advertisement
I agree, flying absolutely looks like it used to be better. It seems like nowadays if your flight isn't canceled, then you're dealing with unruly passengers, weird fees, and taking off your shoe in a public place.
For Marley Stevens, who goes by @m.stevens03 on TikTok, she made it all the way to boarding before she was unceremoniously stopped by Frontier Airlines. The fun part is, Marley couldn't get on the plane because of a mistake they made.
Do you think they rectified it? Read on to find out.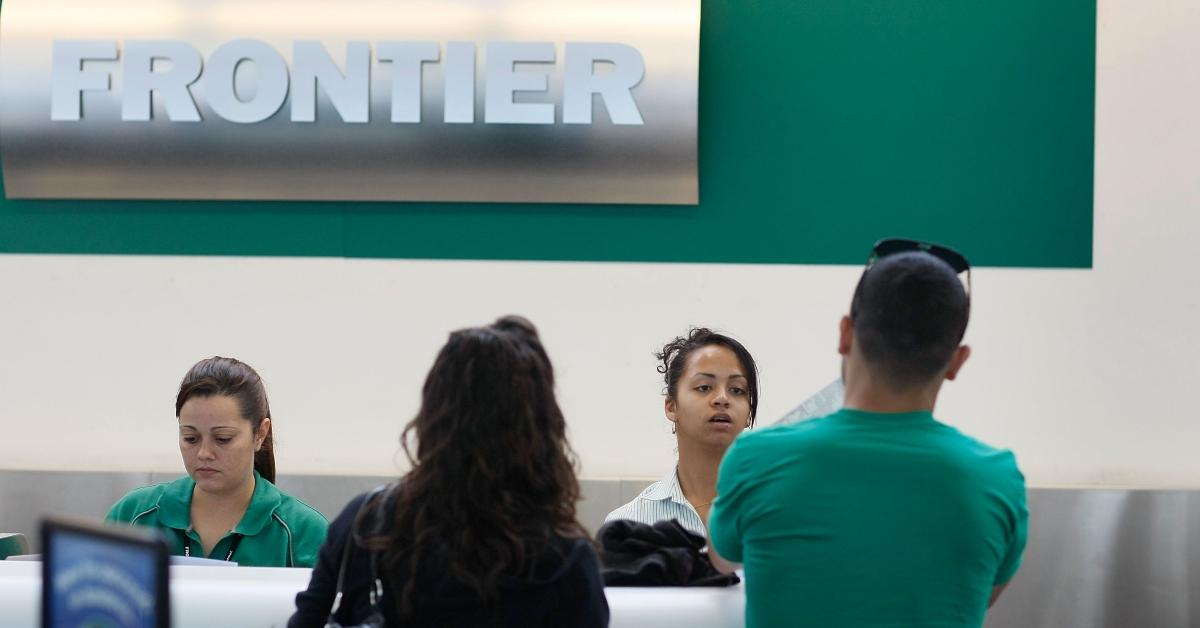 Article continues below advertisement
Why wouldn't Frontier Airlines let his 20 year-old woman get on her flight?
Marley was in a bit of a pickle. On July 24, 2023 she was stranded at the airport in Atlanta after Frontier Airlines wouldn't let her board the plane. At 8:15 a.m. she should have been on her way to San Francisco but by 9:30 a.m., she wasn't heading anywhere.
It's important to note that by all accounts (Marley's) she is a responsible traveler. "I bought my ticket months ago," she says in a TikTok explaining her situation. Prior to leaving for the airport, Marley got an email from Frontier asking if she would be willing to take a later flight because the plane was filling up fast.
In return, she would not be charged for her baggage. Marley said no thanks to this and headed to the airport.
Article continues below advertisement
She arrives at the gate a full 90 minutes before departure. I told you she was prepared. When her boarding group was called, Marley made it all the way to the flight attendant checking tickets where she was told she "wasn't on this flight."
Marley showed the Frontier employee her boarding pass to which they said, "Oh sorry, I guess we just don't have room for you."
Article continues below advertisement
Because her seat was taken, Frontier offered to put her on the next flight to San Francisco which was two days from then. In the meantime, there wasn't much Marley could do because at 20 years old, she couldn't rent a car.
By the way, her luggage was already enjoying the flight to San Francisco. Naturally, Marley purchased a new ticket for a different airline, but her dealings with Frontier were far from over.
As expected, Frontier Airlines was not much help.
In a follow-up TikTok, Marley recorded her efforts to get in touch with their insurance company after realizing her trip was insured. She never reached an actual human.
Instead, a recording of this played on a loop: "Due to an increase in misdirected call volumes from Frontier Airlines reservation center and website, we are unable to appropriately service our customers who purchased a travel insurance plan."
She was then instructed to call Frontier Airlines for help.
Article continues below advertisement
In yet another TikTok update, Marley invites us to get ready with her as she explains what is going on with Frontier Airlines. On July 23 she was on an American Airlines flight to San Francisco, with no issues.
She then goes into further detail regarding the travel insurance call. Basically, she couldn't reach anyone.
Article continues below advertisement
Eventually, the needle appears to move when Marley gets a call from someone at Frontier Airlines headquarters. You can practically feel the viral TikTok-induced panic. Marley explains how this woman was "apologizing profusely," and also said they are "opening an investigation into what happened because she saw my TikTok."
Article continues below advertisement
This woman asked if Marley was still planning on flying Frontier back to Atlanta and because Marley is a risk-taking queen, she said yes. At this point, the Frontier Airlines woman gave Marley her personal phone number in case anything went wrong. I bet she has a burner number because she has to be giving out her number a ton.
As of August 3, Marley received a refund of $187 which is not even "half the price of my ticket, or my baggage," she explained in one more TikTok. And if something goes awry, Marley can just ring up her new best friend from Frontier Airlines' corporate offices.