Which '30 Rock' Episodes Contained Characters in Blackface? They're Disappearing for Good
In response to the Black Lives Matter movement, following the death of George Floyd, Tina Fey has requested to pull these '30 Rock' blackface episodes.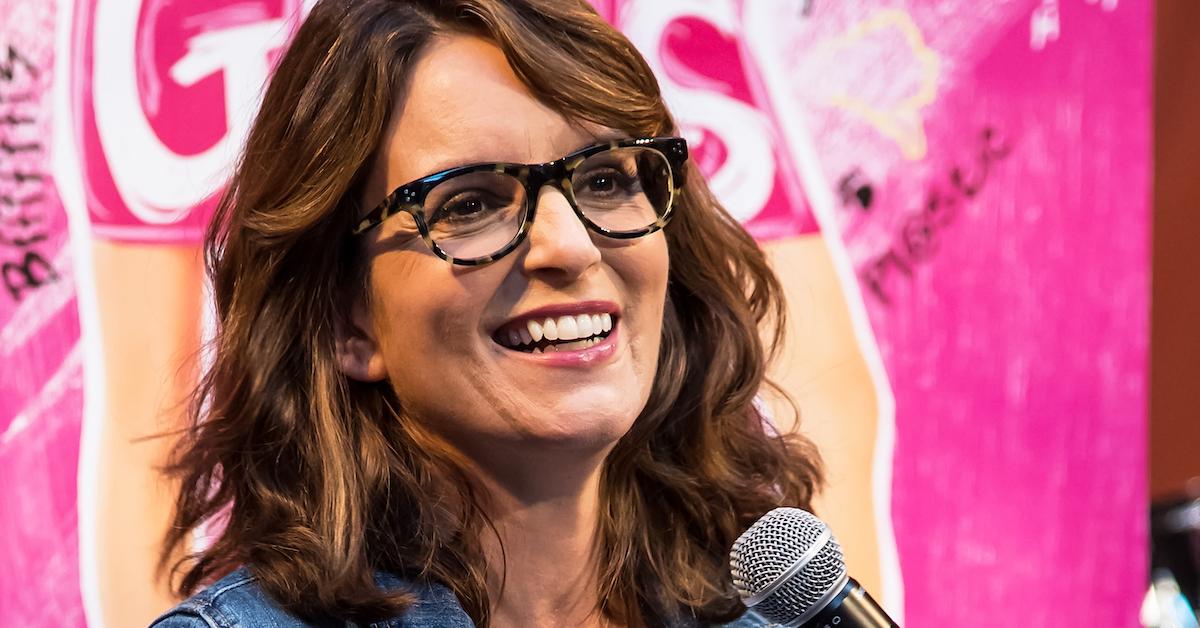 Although 30 Rock was overall a wholesome show with underlying dark comedic moments, many often forget there were a handful of wildly politically incorrect episodes. From Jenna "trading places" with Tracy Morgan by depicting herself as a Black man, to Jon Hamm sporting Blackface to parody "Amos 'n' Andy," there were certain moments that were offensive from the beginning, and are now being removed from streaming and syndication by Tina Fey herself.
Article continues below advertisement
Article continues below advertisement
Two episodes of the series featured Jane Krakowski in blackface.
Jenna (Jane Krakowski) wears blackface in Season 3, Episode 2, which was titled, "Believe In The Stars," when Liz (Tina Fey) leaves town to attend jury duty in Chicago, and on a flight, she thinks she met Oprah Winfrey. Meanwhile, Jenna and Tracy (Tracy Morgan) are in a heated argument, debating whether Tracy can better survive better in society as a white woman, as opposed to Jenna as a Black man. They "trade places" for a day, and Jenna paints her face black.
Season 5, Episode 10, which was titled "Christmas Attack Zone," is also getting pulled. Liz helps Jack (Alec Baldwin) through an uncomfortable confrontation on Christmas Eve, while Jenna has a messy breakup with her boyfriend, Paul L'Astname (Will Forte). Paul sees Jenna upset and invites her to a costume party in which guests dressed as pop cultural phenomena. Paul dresses as Black Swan, and Jenna "ironically" echos the sentiment and dresses as former Steelers player, Lynn Swan... in blackface.
Article continues below advertisement
The other two episodes featured Jon Hamm portraying Blackface.
Season 6, Episode 19 — which was titled "Live from Studio 6H" — is yet another episode getting pulled from networks and streaming services, as Jon Hamm played a character in blackface. While Liz and Kenneth (Jack Breyer) are primarily focused on preventing Jack from shutting down TGS, Drew Baird (Jon Hamm) wears blackface to parody the old radio show Amos 'n' Andy. The program ran on radio in the '40s and '50s with two white actors voicing the title roles.
Article continues below advertisement
The final episode getting the boot is the East Coast version of "The Live Show," which was featured in the fourth episode of Season 5. It was a "live" version of TGS featuring a variety of different skits, and at one point, Drew accompanies Tracy in an old-timey skit, in which he wore blackface.
It's definitely time for these episodes to go, and they never should have been made in the first place. Tina Fey made the right choice to pull them and hopefully won't dress characters in blackface moving forward.