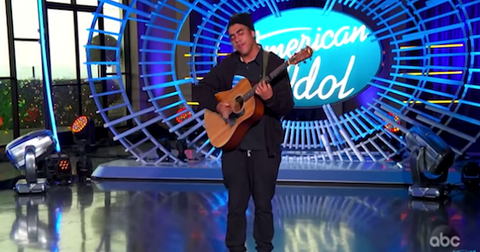 'American Idol' Contestants Don't Stand a Chance Next to Musical Prodigy Alejandro Aranda
By Pippa Raga
Brace yourselves, American Idol fans, because but one of the most powerful auditions in Idol history rocks Season 2 of the reality singing competition — and it's courtesy of Alejandro Aranda.
It's so powerful that American Idol's official social media accounts called Alejandro's audition the "greatest EVER?!" Here is everything you need to know about the 24-year-old dishwasher from Pomona, California who just started playing music four years ago.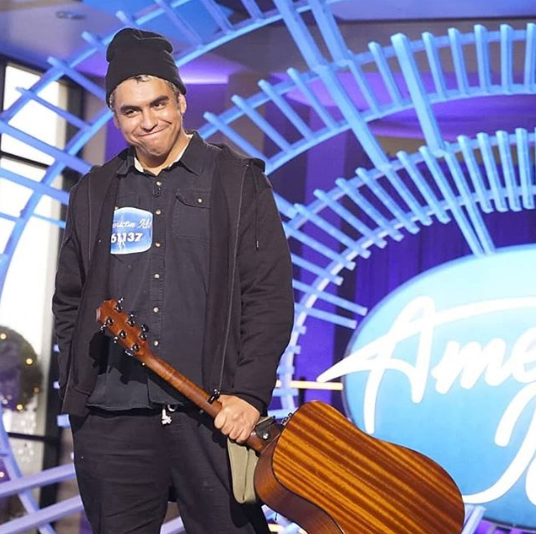 Alejandro Aranda is a bonafide musical prodigy.
With only four years of music under his belt, Alejandro has managed to teach himself really advanced piano, impressive guitar, and singing. When he auditioned in front of Lionel Richie, Katy Perry and Luke Bryan, he truly blew the judges out of the water and had them agreeing they didn't even want to stick around for any auditions after his.
He performed an original song, "Out Loud," which you can stream on Spotify. And though timid and super humble, he was absolutely showered by the judges' praise. Like, they were in total awe of Alejandro and gave him a standing ovation. "That was the greatest," began Lionel. "You, my friend, are so talented. I am so inspired," he continued, before saying "You have such a career. And the fact that you don't know it makes you more special."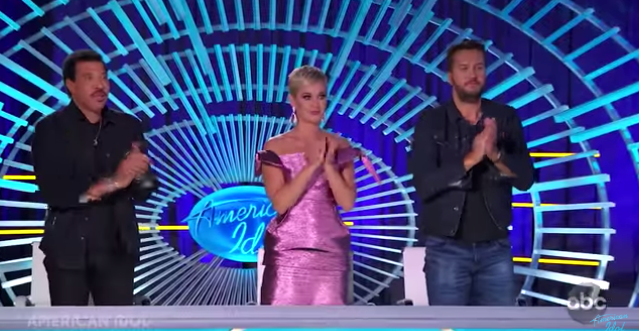 Luke added that he felt he was "in the presence of greatness ... It was like watching my favorite movie that I did not want to end." And Katy Perry even went on to call him "an absolute genius." At first strum of his guitar, Alejandro becomes completely consumed in his music. The emotion he's able to convey through his original song led Luke to say, "I will not sleep until I watch him perform again."
Follow ScaryPoolParty, Alejandro's musical pseudonym, on Instagram.
Alejandro started performing under his pseudonym ScaryPoolParty in college (that's still his handle on Instagram and Spotify) and managed to turn so many heads — California State Northridge called him Artist of the Year in 2017. "Aranda did not create music to become an artist," the announcement read.
"Instead, Aranda just began playing the guitar along with the piano out in the street and after work when in need to vent then, gained a passion for music." Alejandro had an amazing time performing for the college audience, and said it was a moment where he truly learned "how music can change people."
"I just hope I gain more passion from music," he went on to say. "I hope to keep growing and learning until I get old." Well, if the judges are at all right, he will be doing just that with his promising and budding musical career. Even his fans on Instagram are writing how they've never seen such talent on American Idol, adding that the show needs him more than he needs it.
How far does Alejandro make it? (SPOILERS)
Alejandro isn't going anywhere anytime soon, if the insider spoilers are correct. After securing his golden ticket, he'll go on to cover Post Malone's "I Fall Apart" — an interesting choice, if we may add. Then, he gets to sing and play guitar with the one and only Ben Harper, and makes it all the way to the Top 14. Don't miss the chance to vote for him once this self-proclaimed "Spanish boy's" fate is handed to the American audience.
Watch American Idol Sundays and Wednesdays at 8 p.m. on ABC.