American Idol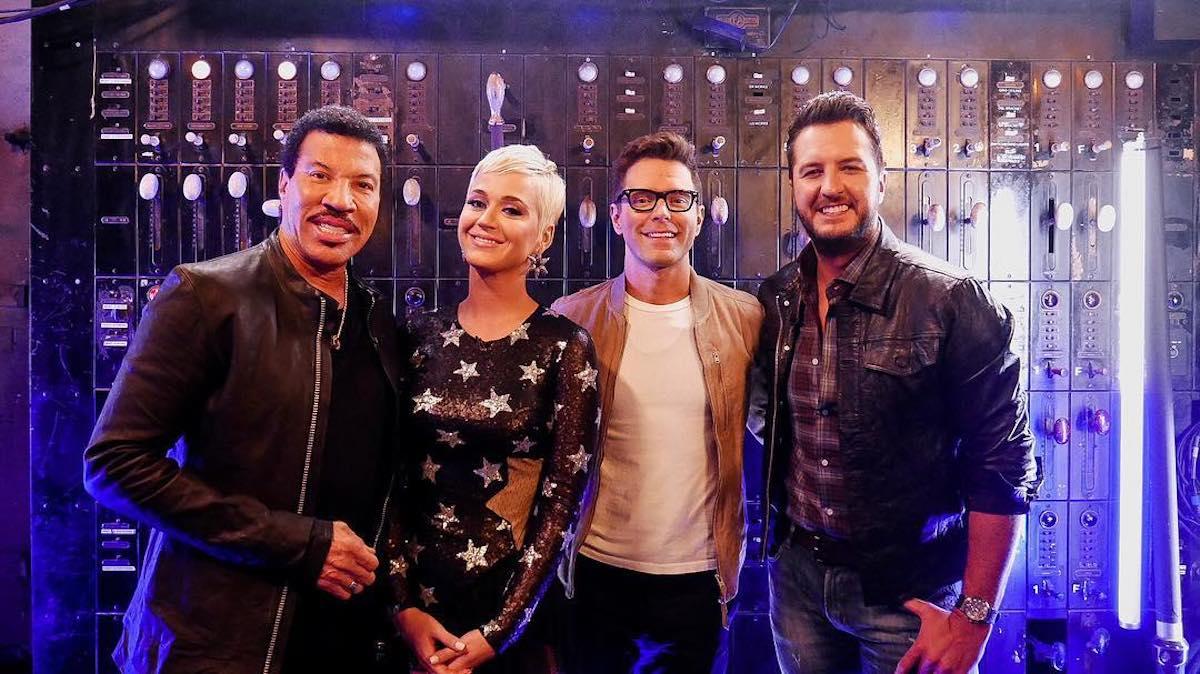 The cultural phenomenon known as American Idol premiered in 2002 and almost instantly judges Simon Cowell, Randy Jackson, and Paula Abdul, along with host Ryan Seacrest, became household names.
Over the course of 15 seasons and several judging panel changes, the reality singing competition became one of the most successful shows in American history. And along the way, it introduced audiences to some of the biggest names in music today, such as Kelly Clarkson, Jennifer Hudson, Carrie Underwood, and Adam Lambert.
However, all good things must come to an end, and FOX canceled the show in 2016. At its peak, AI brought in 37 million viewers during its 2006 finale, but by 2016, ratings were down to just over 10 million viewers.
Those numbers did not stop ABC from picking up the singing competition just two years later and rebooting American Idol with new judges Katy Perry, Lionel Richie, and Luke Bryan, and of course, host Ryan Seacrest.
So, how does American Idol work?
The concept is simple. Auditions are held in cities across America, and the judges award their favorite aspiring singers with golden tickets to Hollywood. Once in Hollywood, the AI hopefuls perform individually and as part of groups as the judges continue to narrow the field.
Once the Top 14 (or Top 12) is selected, the contestants must perform for America, and voting takes place following the show. Each week, the three lowest singers are revealed before Ryan shares who is going home. During Season 8, the "Judges Save" was introduced and more recently, in Season 14 the "Fan Save" was created.
Once the finale arrives, the final two singers compete against each other for America's vote and the next Idol is crowned— and walks away with a record deal with a major label.
Who has been a judge on American Idol?
Randy Jackson (Season 1-12)
Simon Cowell (Season 1-10)
Paula Abdul (Season 1-9)
Kara DioGuardi (Season 8-9)
Ellen DeGeneres (Season 9)
Jennifer Lopez (Season 10-11, Season 13-15)
Steven Tyler (Season 10-11)
Mariah Carey (Season 12)
Nicki Minaj (Season 12)
Keith Urban (Season 12-15)
Harry Connick Jr. (Season 13-15)
Katy Perry (Season 16- )
Luke Bryan (Season 16-)
Lionel Richie (Season 16-)
Do American Idol contestants get paid?
Yes, but only if they make it to the Final 12. It is reported that contestants on American Idol are given a a $450 stipend per week for wardrobe plus a performance fee through The American Federation of Television and Radio Artists. This means contestants are paid an additional $1,571 plus meals for two-hour shows; $1,303 for one-hour shows; and $910 for half-hour results shows.
American Idol winners:
Kelly Clarkson (Runner-up: Justin Guarini)
Ruben Studdard (Runner-up: Clay Aiken)
Fantasia Barrino (Runner-up: Diana DeGarmo
Carrie Underwood (Runner-up: Bo Bice)
Taylor Hicks (Runner-up: Katharine McPhee)
Jordin Sparks (Runner-up: Blake Lewis)
David Cook (Runner-up: David Archuleta)
Kris Allen (Runner-up: Adam Lambert)
Lee DeWyze (Runner-up: Crystal Bowersox)
Scotty McCreery (Runner-up: Lauren Alaina)
Phillip Phillips (Runner-up: Jessica Sanchez)
Candice Glover (Runner-up: Kree Harrison)
Caleb Johnson (Runner up: Jena Irene)
Nick Fradiani (Runner-up: Clark Beckham)
Trent Harmon (Runner-up: La'Porsha Renae)
Maddie Poppe (Runner-up: Caleb Lee Hutchinson)
Laine Hardy (Runner-up: Alejandro Aranda)
Just Sam (Runner-up: Arthur Gunn)
Chayce Beckham (Runner-up: Willie Spence)
Noah Thompson (Runner-up: HunterGirl)
Which American Idol contestant is most successful?
"Successful" is a nebulous term, but if we were to rank AI contestants by net worth, Carrie Underwood would take the top slot with $70 million, followed by Kelly Clarkson at $28 million, and Jennifer Hudson ($20 million).
Awards-wise, Kelly Clarkson has been nominated for 15 Grammys, while Carrie Underwood comes in right behind with 14 nominations. But Jennifer Hudson does have an Oscar for Best Supporting Actress for her role in Dreamgirls, so...
Other popular and successful non-winners include Adam Lambert, Chris Daughtry, and Katharine McPhee.
Why did American Idol move to ABC?
After Fox canceled American Idol, its production company, Fremantle turned to Fox's competitor ABC. "They got divorced," an insider told The Hollywood Reporter. "You don't get remarried one year later."
ABC eventually made a strong offer — and American Idol joined other popular reality shows on the network including The Bachelor and Dancing With the Stars.
Latest American Idol News and Updates