Carrie Underwood Is Tight-Lipped When It Comes to Her Political Affiliation
Carrie Underwood's political stance has come into question as of late over some rumors about her stance on COVID, but with what party does she align?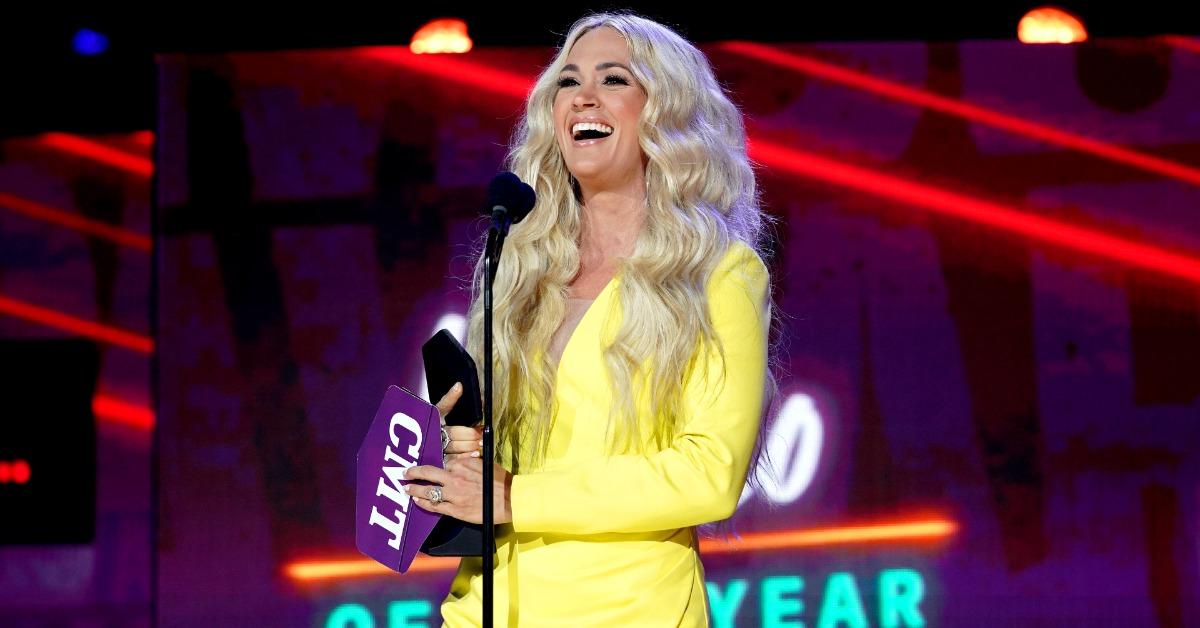 Through her years of mainstream country music stardom, Carrie Underwood has established a fan base of millions worldwide, nabbed seven Grammy Award wins, and secured a legacy that will undoubtedly endure for years to come.
Her music aside, however, some questions have been raised recently about where the star aligns politically and if she has ever spoken about any key talking points from either Democrats or Republicans.
Article continues below advertisement
So, what do we know about Carrie's take on politics, has she spoken publicly about COVID-19 and related regulations, and what conclusions can be drawn from the information that is available overall? Keep reading for all of the known details.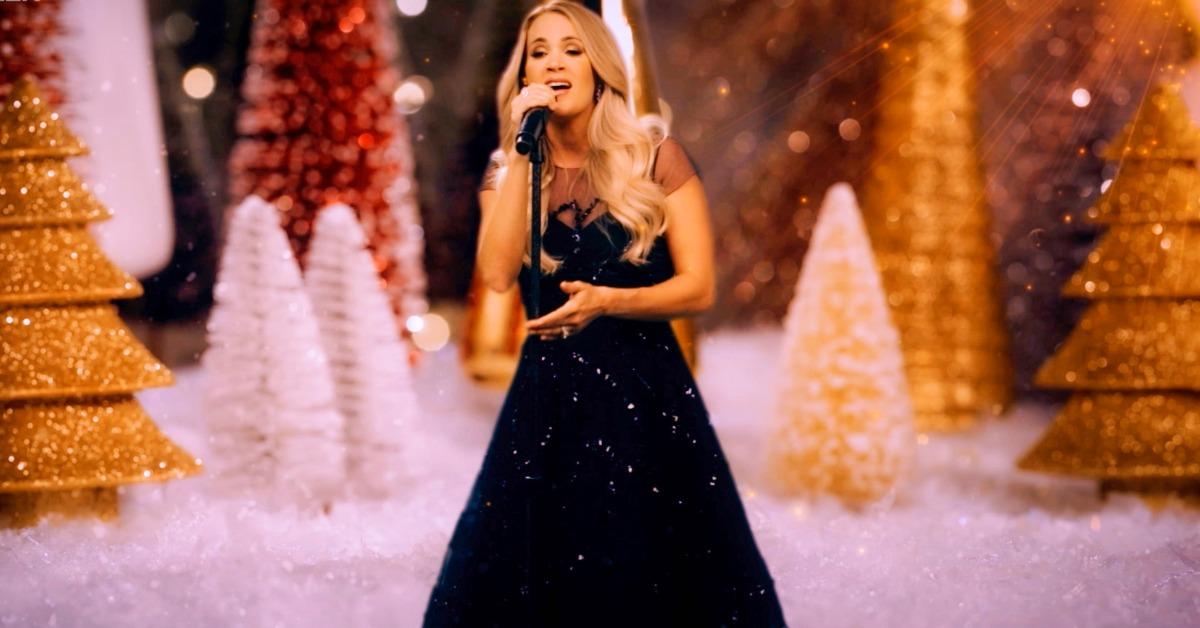 Article continues below advertisement
Carrie Underwood has kept politics largely out of her public persona throughout her career.
For better or worse, Carrie has never really come clean about where she stands politically. Back in 2012, Us Weekly reported that she was registered Republican at the time, but the star has never publicly spoken about that affiliation or any key stances that might align with it.
Quite the opposite, actually, as in 2008, Carrie appeared to bash celebrities who interject their political views into their careers.
"There is someone I do support, but I don't support publicly. I lose all respect for celebrities when they back a candidate," she told TV Guide (per the Daily News) at the time, clearly indicative of her will to not project her political values on fans.
Beyond that, it seems that the only other indicator of any potential political affiliations may be when she performed at 2011's "All Together Now - A Celebration of Service" show, which, per Taste of Country, honored former Republican president George H. W. Bush and his commitment to volunteerism.
Article continues below advertisement
Is Carrie Underwood anti-vax? Fans were concerned when she reportedly liked a tweet bashing mask mandates.
Despite remaining largely apolitical in the public eye, it appears Carrie has let some of her views slip onto social media through liking a tweet opposing school mask mandates as a response to COVID-19.
Indeed, a quick glance at Carrie's Twitter likes shows that she interacted with conservative commentator Matt Walsh's tweet, which featured a video of him giving a speech at a Nashville school board meeting.
Article continues below advertisement
In response to that post, activist Jeremy Hooper (@goodasyou) tweeted his disdain for the fact that Carrie disagreed with mask mandates, claiming that Matt Walsh is one of the most "negligently histrionic voices on the topic of protecting kids from COVID."
He followed that up with another statement bashing the country singer, adding, "Imagine going out of your way to be apolitical, and then choosing to raise your voice after all these years in support of a true conservative firebrand who believes protecting kids from a virus is child abuse." These tweets have since seen thousands of interactions and responses from fans.
Article continues below advertisement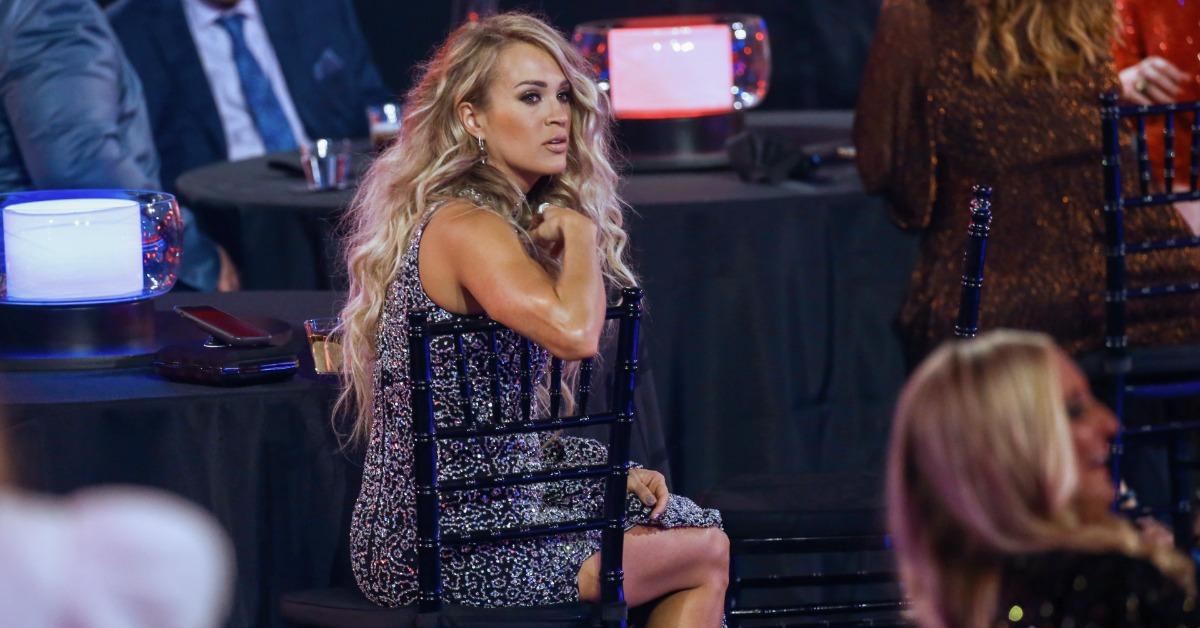 Is Carrie Underwood a conservative? She has always made her religion a core element of her day-to-day life.
Much like her political party affiliation, Carrie hasn't ever really spoken about whether she labels herself as a conservative or not. One of the only known factors that may indicate she leans towards conservatism is her strict adherence to her Christian faith.
In a 2011 interview with Fox 411 (per Taste of Country), Carrie spoke about the impact religion has had on her, attributing it to her success and continued happiness in life.
Article continues below advertisement
"I grew up in church and have a wonderful family that always supported that. I grew up going to church camp and reading my Bible and having different faith books and movies in my life," she said at the time.
Although she has never publicly endorsed any conservative candidates, her hit song "Undo It" has also apparently been used on numerous occasions by right-leaning political hopefuls, per WKDQ.
With that being said, Carrie has also publicly supported animal rights via organizations like PETA and even donated part of her album sales to the Humane Society of the United States. These types of beliefs are often aligned with left-leaning political tendencies, which further raises the question of where the country star truly stands politically overall.
Considering Carrie has spent her entire career largely avoiding politics, fans likely won't get a definitive answer from her any time soon.