David Cook Won Season 7 of 'American Idol' — Here's What He's up to Now
What is David Cook doing now? He won Season 7 of 'American Idol' in 2008, but what is he up to today? Learn all about what David has been up to.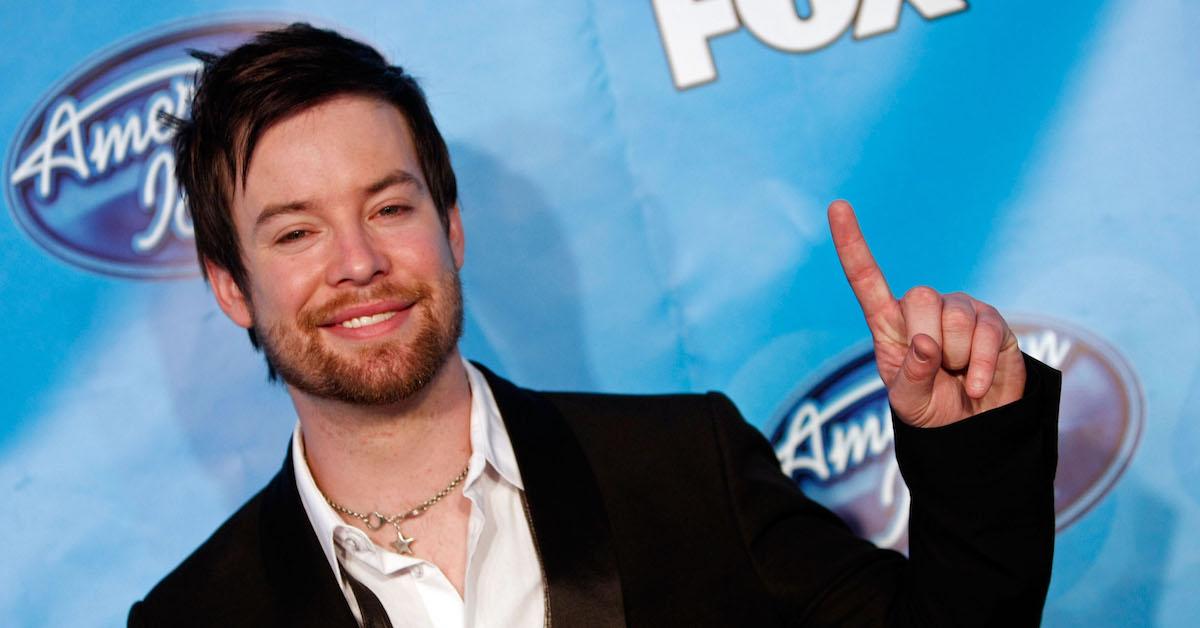 Those who have been following American Idol from the beginning undoubtedly remember Season 7 in 2008, when it was the "battle of Davids" going into the finale. That's because David Cook and David Archuleta were the remaining two contestants — with America ultimately voting Cook as the winner. Fourteen years later, David Cook will return to the stage of the singing competition, likely leaving viewers wondering: What is he up to now?
Article continues below advertisement
After winning Season 7 of American Idol, David released a self-titled album (including his single "Time of My Life") in November 2008. Unless they remained a die-hard fan of the rocker, however, many viewers likely lost track of what David is doing in 2022. Let's take a closer look.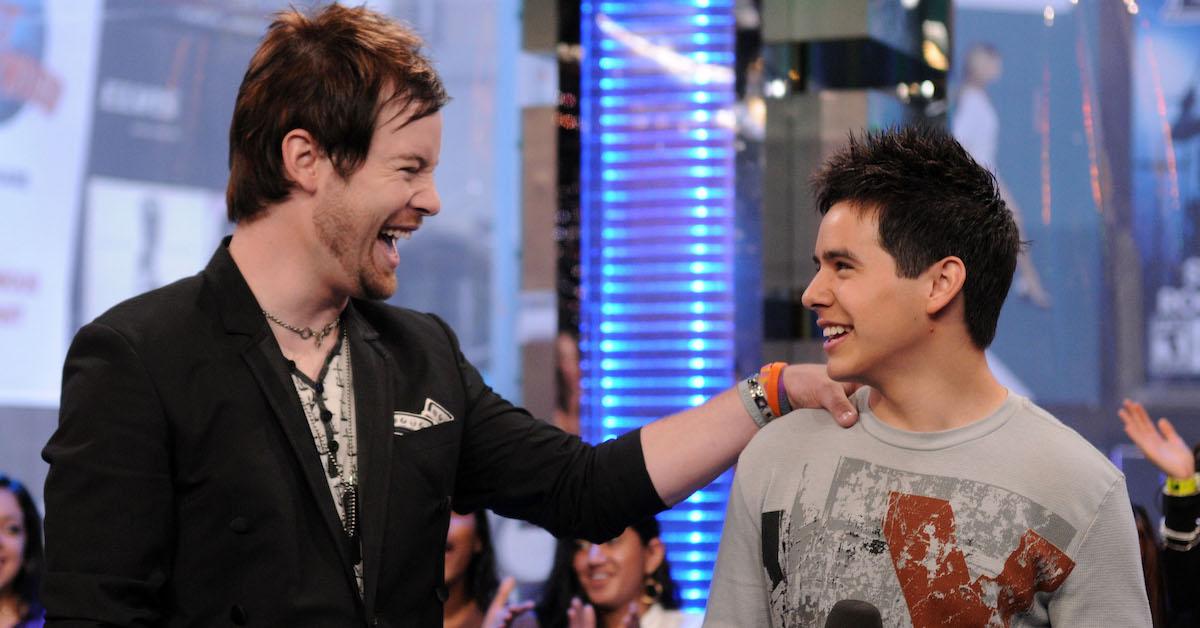 Article continues below advertisement
What is David Cook doing now?
In 2012, David parted ways with his label and started releasing music independently and with his band, Midwest Kings. He went on to star in the Tony-winning Broadway musical Kinky Boots in 2018. That same year, he released an album titled "CHROMANCE."
David released his most recent EP "The Looking Glass" in April 2021. He opened up about the writing process in an interview with PopDust.
"I've grown more comfortable in my own skin as a songwriter. You take the blinders off, and there's more periphery," he told the publication. "I still try to challenge myself and find new ways to say things and new tones and sounds. I think the idea of one-upping each release is kind of how I've attacked it. I don't ever want to be an artist that lives statically."
Article continues below advertisement
In July 2021, David posted an update via Instagram that likely put a smile on the faces of American Idol fans. That's because he and David Archuleta reunited. "This happened today. So fun to catch up, @davidarchie!" he captioned a shot of the dynamic duo.
These days, David keeps busy with touring and live streaming concerts. He even released a new single titled "TABOS" on April 28, 2022.
Article continues below advertisement
Is David Cook married?
Sorry ladies and gents, but David is very much taken; he married Rachael Stump on June 20, 2015. Not much is known about Rachael or their relationship, as David prefers to keep his personal life out of the spotlight. We do know they haven't publicly shared they've welcomed any children, but they do have at least one "fur baby."
Article continues below advertisement
David Cook, among other 'American Idol' alums, will be featured on the show on May 2.
The May 2, 2022, episode of American Idol has been dubbed "The Great Idol Reunion" — and it will be jam-packed with former contestants, including David Cook. Other returning stars include: Ruben Studdard, Jordin Sparks, Lauren Alaina, Scotty McCreery, Kris Allen, Laine Hardy, Laci Kaye Booth, Maddie Poppe, Caleb Lee Hutchinson, Willie Spence, and Grace Kinstler.
David previously served as a guest mentor for Hollywood Week, during which he (unsurprisingly) helped with the rock genre.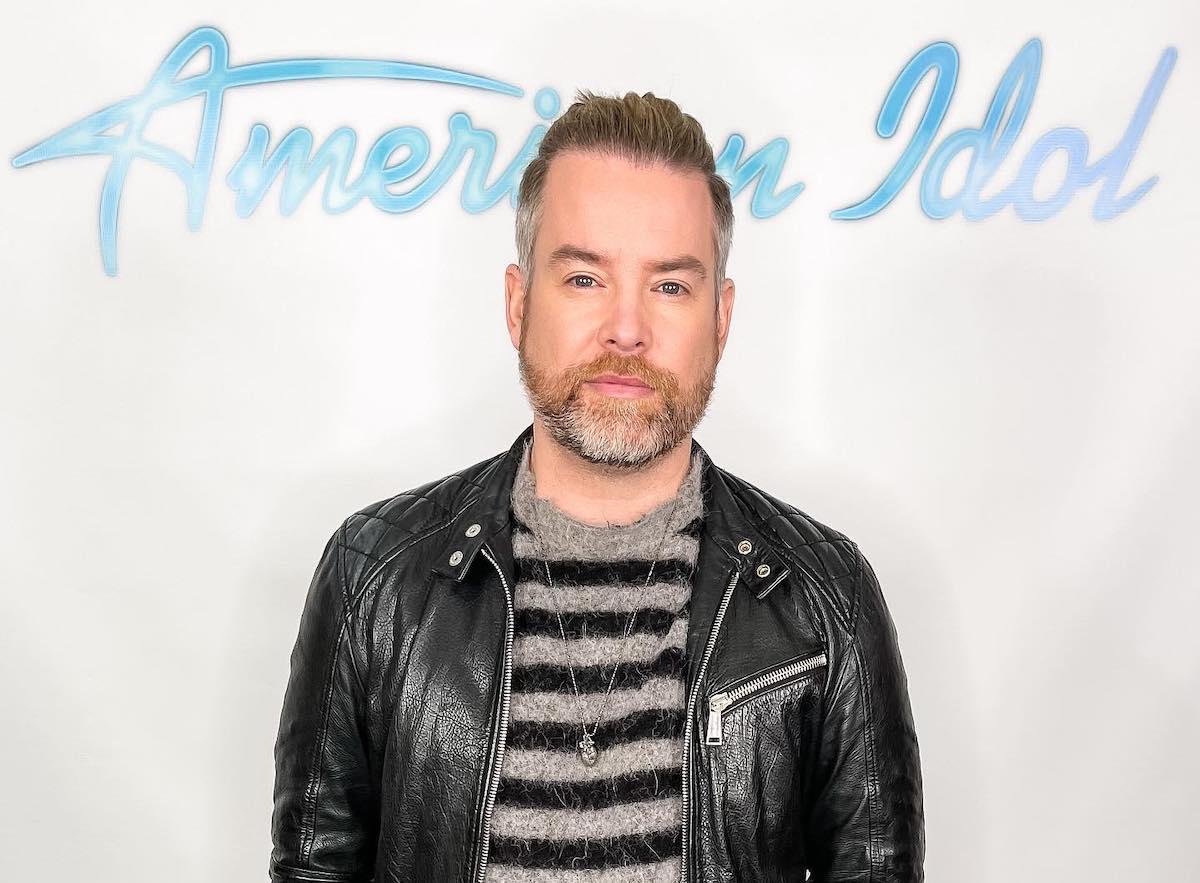 American Idol airs on Sundays and Mondays at 8 p.m. EST on ABC. Episodes stream the next day on Hulu.