'American Idol' Alum David Archuleta Recovered From Vocal Surgery — What Happened?
What's wrong with David Archuleta's voice? The singer and 'American Idol' alum has opened up about his recent health struggles. Here's what we know.
If you've seen that a certain American Idol alum canceled his concert tour to let his vocal cords recover, you might be eager to understand what's wrong with David Archuleta's voice.
Article continues below advertisement
Fans learned something was amiss on Feb. 7, 2022, when David postponed his show that night at The Troubadour in West Hollywood, Calif., to go on vocal rest. "I'm so sorry that I have to do this literally an hour and a half before my show tonight at the Troubadour, but I just got back from the doctor, and by doctor's orders, I have to postpone my show," he said in an Instagram video at the time.
Unfortunately, things got worse from there.
David suffered a vocal cord hemorrhage and vocal nodules.
The next day, the "Crush" singer postponed seven more shows, telling Instagram followers more about his diagnosis and saying he was starting 10 days of vocal rest. "So, I hemorrhaged a vocal cord and have to let it heal so it doesn't cause any further damage. I also have vocal nodules," he wrote.
Article continues below advertisement
According to the Beth Israel Deaconess Medical Center, a vocal hemorrhage occurs when blood vessels in the vocal folds burst, and treatment usually involves moderate to complete vocal rest.
"This means that sadly, I will have to postpone the next shows until I know I've recovered to a healthy point to do performances," David added on Instagram. "I'm sorry I am keeping you all waiting even longer. I hope you can understand that I have to rest to avoid causing further injury."
And on Feb. 16, 2022, the singer canceled the tour altogether. "After lots of thought and consideration with my team and the venues, we have decided to cancel the 'OK, All Right' tour," he wrote on Instagram that day. "I am still healing from my vocal issue and it's going to require a lot more time than I originally anticipated. I want to be sure to heal so I can come back without having done anything that could do permanent damage."
Article continues below advertisement
David Archuleta underwent vocal surgery in March 2022.
On March 15, 2022, David gave fans "an update on vocal recovery," saying that he had vocal surgery the day before. His doctor, Dr. Shawn Nasseri, treated David when the singer had vocal paralysis at age 12 or 13, as David revealed on Instagram. Dr. Nasseri was also the principal doctor on American Idol during David's Season 7 run.
"The surgery went really well, so [I] just have to continue resting and healing," David wrote. "I feel great so far as far as all-around health. Will have to take things easy for a while, is all. A few weeks at least. I will have a follow-up in a couple weeks. I haven't spoken since Feb. 7, and I will continue vocal rest, taking it a week at a time. Thanks, everyone, for your concerns and well wishes during this recovery time!"
Article continues below advertisement
On March 31, 2022, he told Instagram fans that he had two or three more weeks of vocal rest before starting voice rehabilitation, barring any setback. "Interesting thing is, despite having to adjust to finding other ways to communicate, I've liked the break from using my voice," he wrote. "It has felt needed. And finding purpose and meaning in my day-to-day life without having to sing or speak has actually been quite rejuvenating."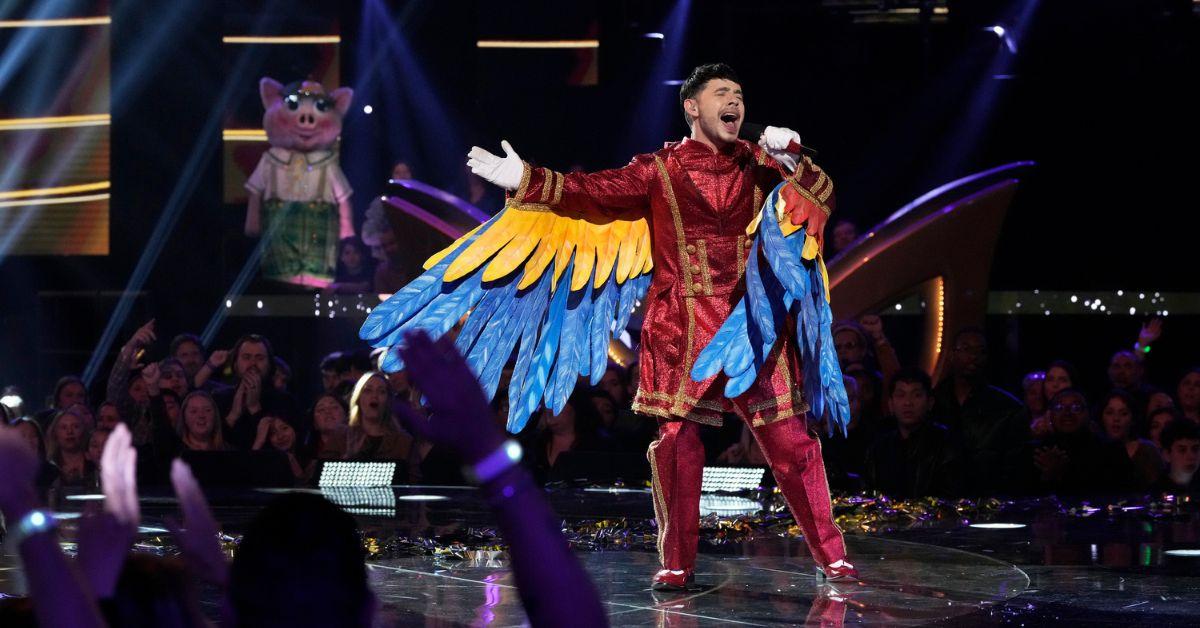 It seems like David has made a steady recovery. After all, he most recently appeared as a competitor on The Masked Singer. Season 9 of The Masked Singer premiered on Feb. 15, 2023. In the season finale on May 17, it was revealed on the show that David was the face behind Macaw. One of the clues to his identity was that he had suffered a minor injury that left him silent for three months in 2022.
Unfortunately, David didn't win The Masked Singer, but it's still great to see that he is doing well.
Since the original writing of this article, David's Instagram account has changed. Be sure to follow him on his new account.