College Student Slams Classmates Going Into Important Fields Who Admit to Cheating on Tests
A young TikToker mocked college students who cheat on their tests despite attempting to get into the medical field.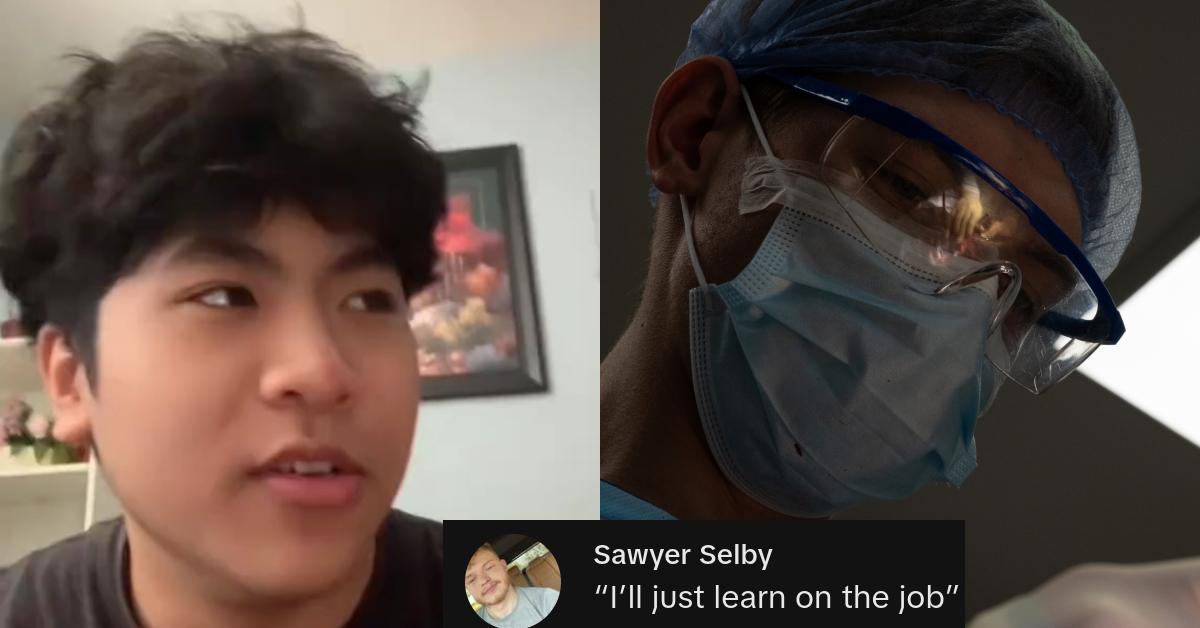 Article continues below advertisement
They take every assignment seriously, follow a strict studying and academic work schedule, and partition their hours accordingly so that they can set themselves up for success after they graduate, ready to put the knowledge that they've gained at school into real-world use.
And then there are those who hop onto Rate My Professors to find the easiest instructors who don't hold any of their students to the fire, cheat on every single test that comes their way, and pay the kid working in the computer lab $60 to write their history paper for them.
Article continues below advertisement
While this probably wouldn't bother you if the person acting in this manner was a philosophy or business major, if someone was attempting to get into civil engineering, medicine, or education, you'd probably hope that they knew what the heck they were talking about.
This is a fear a TikToker named Johnny @johnnymohnnytok commented on in a viral clip lampooning folks who cheat their way through college.
Article continues below advertisement
In the video, he re-creates a conversation between himself and a fellow student who is about as sick and tired of school as he is. He writes in a text overlay of the video: "Mfs in college with future careers that society needs"
Their conversation is as follows.
Johnny: Yo I know college is boring, bro.
Slacker: On God, bro.
Johnny: Hey but what'd you get on the test though?
Slacker: The test? Oh I got 100.
Article continues below advertisement
Johnny: Damn. Wait did you study?
Slacker: Nah I cheated I ain't gonna lie.
Johnny: Oh, I feel you on that.
Slacker: Yeah bro I cheat on all my tests.
Johnny: (looking stunned) All of them?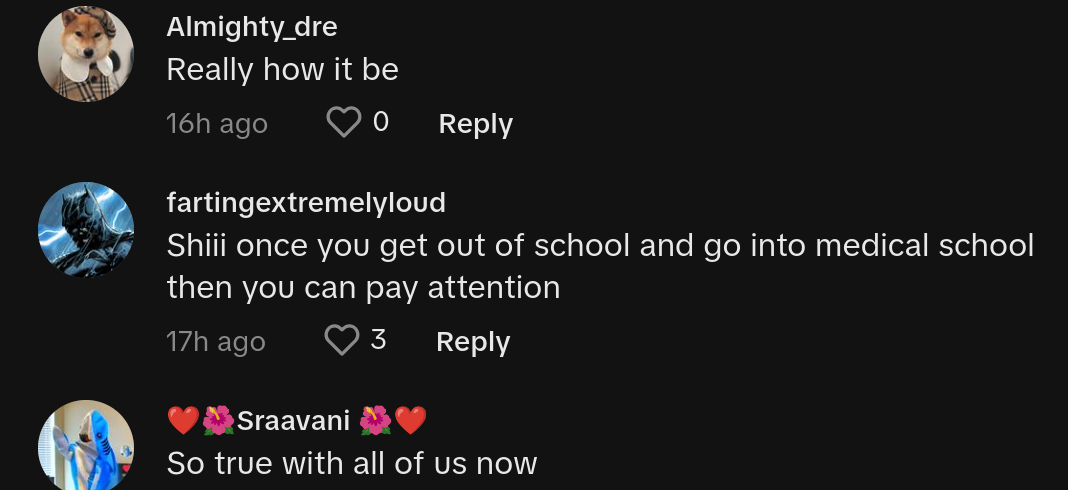 Article continues below advertisement
Slacker: Yeah bro.
Johnny: S--- man you gotta do what you gotta do.
Slacker: Facts on God.
Johnny: What're you planning to do after this though?
Slacker: Me? I'mma be a brain surgeon. You know, working on brains and s---.
Johnny: Brain...brain surgeon?
Slacker: Yessir gotta make that money man.
Johnny: Wait you said you cheat on all your...
Slacker: Yeah bro f---- I'mma study for?
Johnny: You realize you gotta operate on like real people.
Article continues below advertisement
Slacker: (clearly over it) Yes I know bro.
Johnny: Actually do your job.
Slacker: Blah, blah, blah man I'mma get to the f----- bag.
Johnny: Okay...the bag.

Article continues below advertisement
Johnny's post will probably strike a nerve with those who were left outraged after the firing of NYU Chemistry professor Maitland Jones Jr. who said that he was terminated after throngs of students began complaining to administrators that his class was too hard.
The science course is a necessary foundation for many individuals pursuing STEM fields, including doctors. Jones Jr. said that throughout his decades of teaching, he's seen a rapid decline in the ability of students, stating that institutions "coddle" them "for the sake of tuition."
Article continues below advertisement

The Foundation for Economic Education also penned an article about how US students are "getting dumber," citing a solution from some educational analysts in the piece which suggests that the way to rectify the problem is to do away with the "institutional" mode of instructing US students.
Article continues below advertisement