Check Out Where Netflix's 'All the Bright Places' Was Filmed
The backyard roller coaster in Netflix's 'All the Bright Places' was filmed on location in Indiana. Details on more of the film's iconic locations.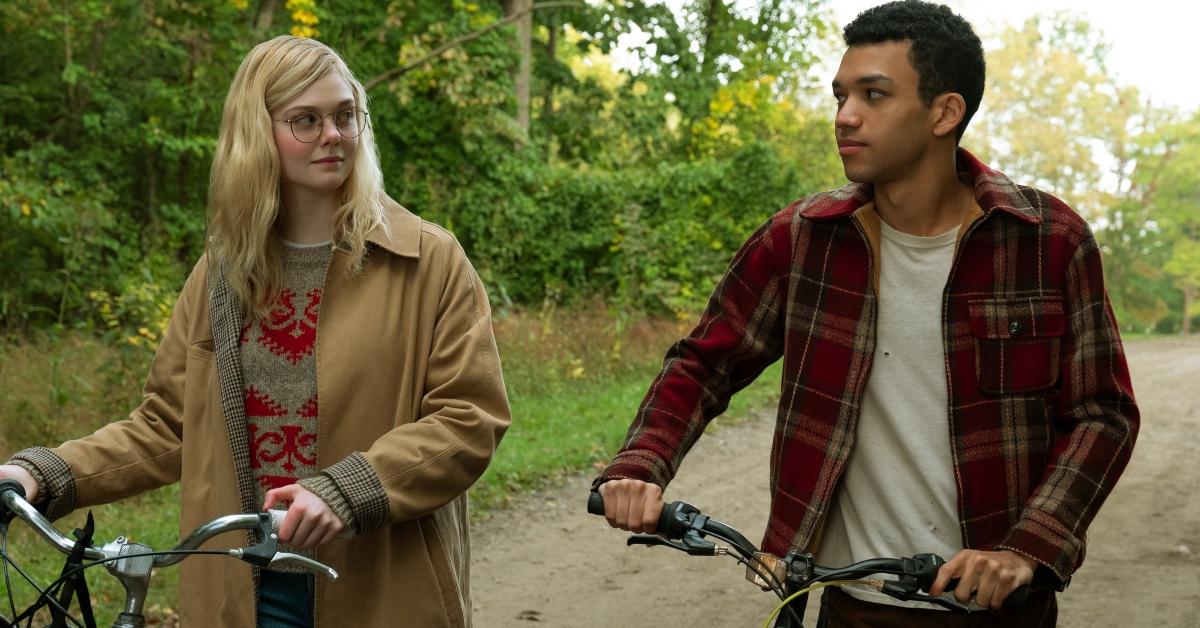 Netflix's newest YA film All the Bright Places follows two teens — Theodore Finch (Justice Smith) and Violet Markey (Elle Fanning) — who are both struggling with their own mental health issues.
After the death of her sister Eleanor, Violet is having suicidal thoughts as she tries to cope with the grief, while Theodore has an undiagnosed mental illness, in which he reveals he sometimes has "dark moods" and "get[s] a little lost sometimes."
Article continues below advertisement
The two teens are paired together for a school project, which involves them traveling around their home state of Indiana and exploring unique places while connecting with one another. Though the book-turned-movie is based in the fictional town of Bartlett, Indiana, the actors shot on location in different small towns, which fans are able to visit!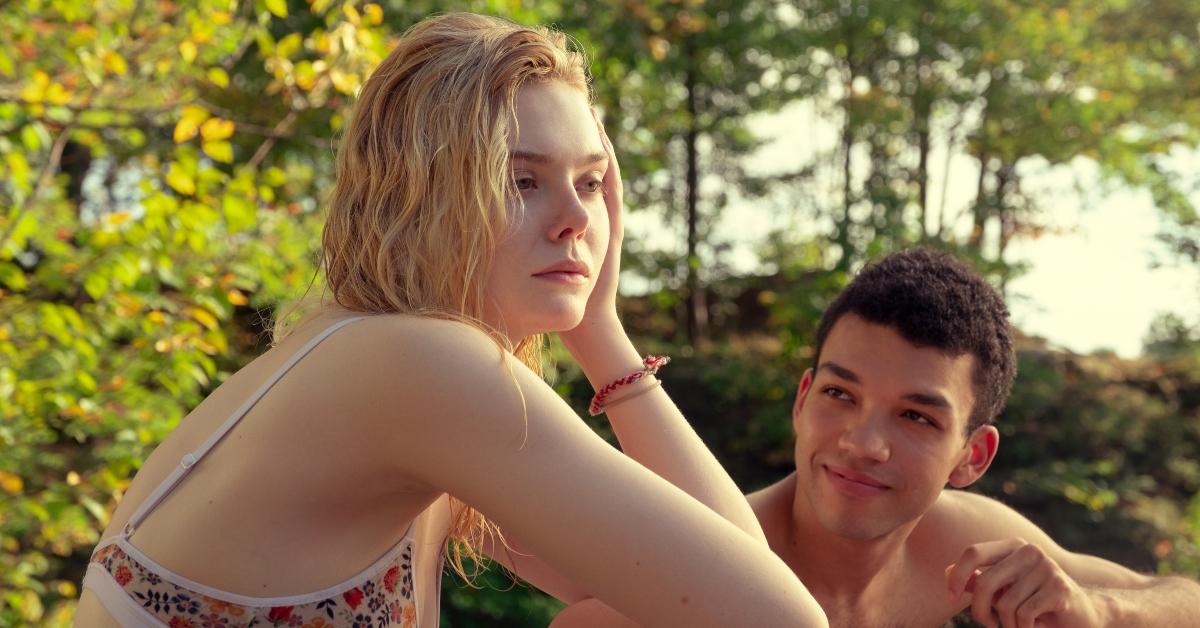 Article continues below advertisement
Can fans visit 'All the Bright Places' iconic roller coaster?
Getting the small town of Bartlett to come to life required the actors to shoot on location, but it wasn't necessarily filmed in Indiana. According to The Cinemaholic, the majority of All the Bright Places was shot in Cleveland, Ohio. The outlet also reported that the cast filmed in the neighboring town of Elyria.
Multiple scenes in the film were shot at Elyria's Washington Avenue Bridge and between Broad and Harrison streets.
One of the iconic scenes of the film and book takes place at a backyard roller coaster. And, yes this is an actual place that people from around the world have come to visit. The "Blue Flash" coaster was built by thrill ride lover John Ivers in his own backyard in Bruceville, Indiana.
Article continues below advertisement
In 2015, author Jennifer Niven posted a video on Instagram explaining that she too wandered around Indiana, similar to the characters in her novel, and found quirky places.
"In April, I wandered Indiana like Violet and Finch with my amazing literary agent and the wonderful director and producers of the All the Bright Places movie. Our brightest place of all was the Blue Flash roller coaster. Here's creator John Ivers showing us how it's done," she captioned the post.
Article continues below advertisement
Another iconic location that was depicted in the film is the infamous shoe tree, which is located in Milltown, Indiana. With hundreds of shoes covering the branches of this tree, it is definitely a cool and quirky place to visit.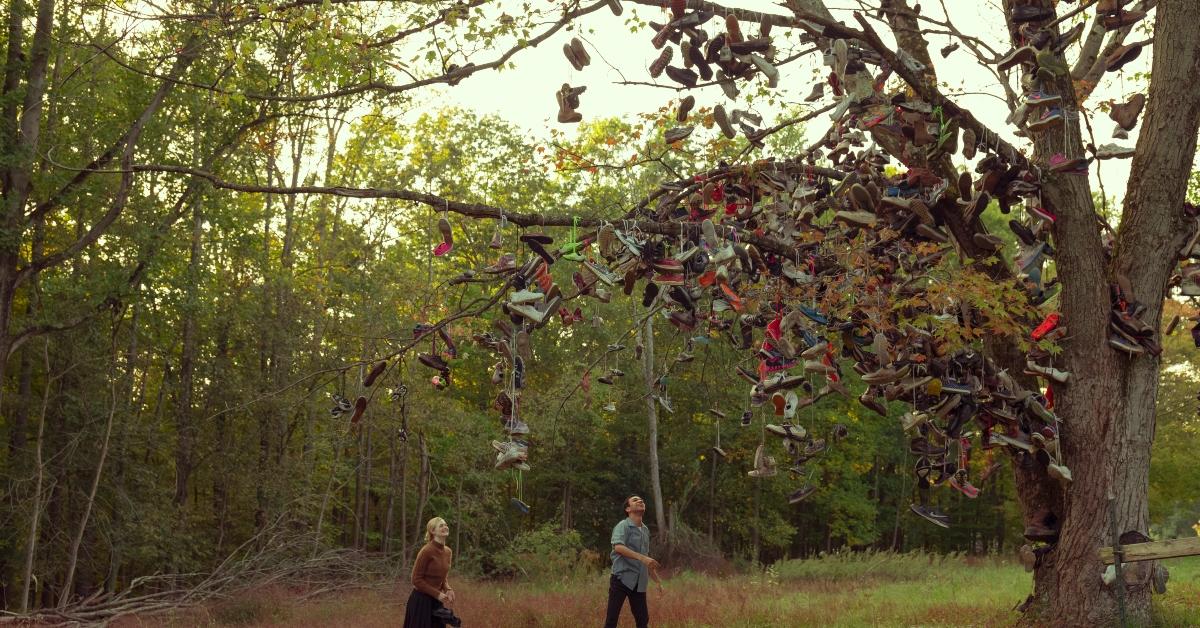 Article continues below advertisement
Elle Fanning and Justice Smith talk theme of mental illness in 'All the Bright Places.'
While this may seem like a typical teen romance film, viewers be forewarned that the Netflix movie explores topics of suicide, depression, and mental illness.
"We need to treat mental health just like we treat our physical health, if not more," Elle said in a recent interview with Teen Vogue. "To have a film like this, I'm hoping that it makes people feel like they're not alone, and that they can reach out and talk to someone, if they need help."
Echoing similar sentiments, Justice explained how the topics discussed in the YA film are universal. "I think that this particular film does something different, because we are telling a story about young people, but it's not necessarily within that YA genre, and it's about young people dealing with such adult things," he said.
Article continues below advertisement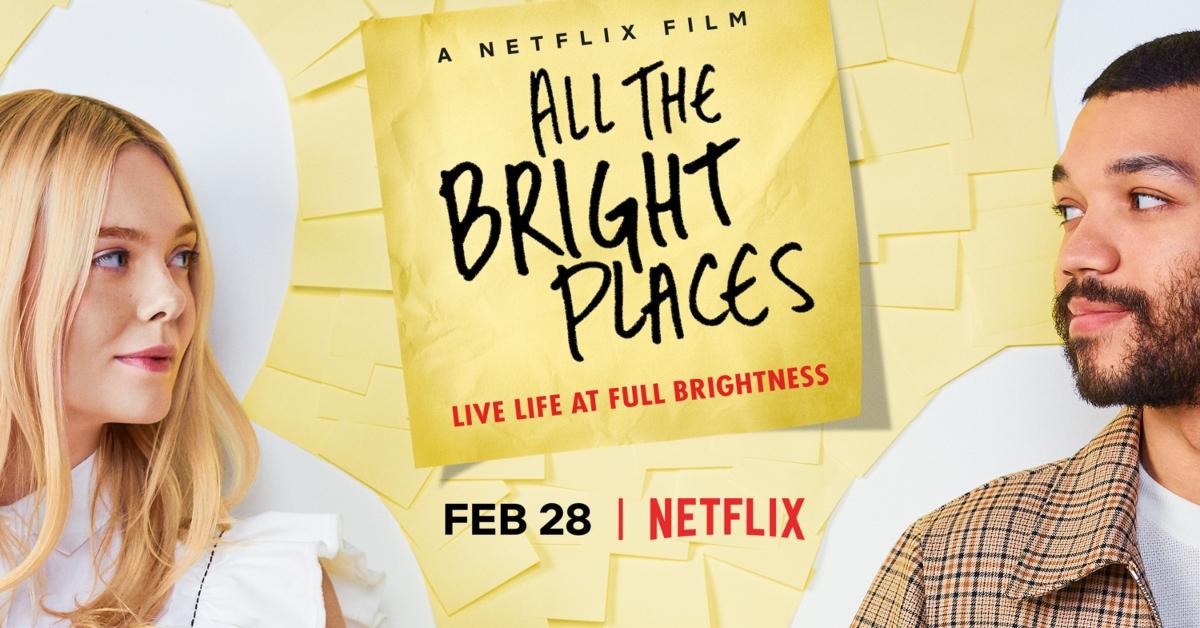 Adding, "So it kind of transcends what we've seen before from movies about high school, and [shows] how difficult it is to deal with these universal themes of grief and loss and love, which we all go through. Young and old."