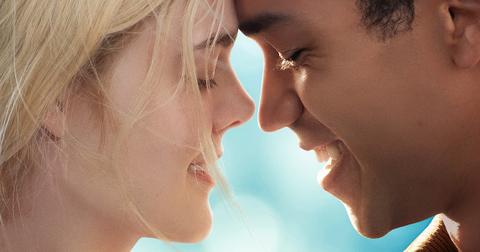 'All the Bright Places' Has a Pretty Devastating Ending (SPOILERS)
By Lizzy Rosenberg

Updated
Netflix has brought yet another Young Adult novel to life — Jennifer Niven's 2015 Best-Seller, All The Bright Places, officially made its way to the streaming service on Feb. 28. The film tells the story of Violet (played by Elle Fanning), and Theodore Finch (played by Justice Smith) who meet and fall in love, grappling with past traumas and regular obstacles of being teenagers.
If you happened to read the original book, you're most likely already aware of the fact that Finch dies at the end, and if you're wondering how it happens in the film, stay tuned for some serious spoilers. But trigger warning: the movie — and this article — deal with elements of suicide.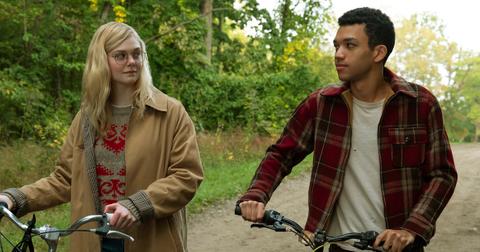 Here's what happened to Finch in the book:
Those who read All The Bright Places know that Finch's downward spiral is somewhat gradual — at the beginning, Finch and Violet talk each other off the ledge of a local bell tower, as they were both dealing with issues in their personal lives. But after they get to know each other and eventually become an "item," things start to look up for Finch, despite the fact that he is still dealing with bipolar disorder, according to Shmoop.
When Violet's parents forbid her from seeing Finch, however, he gets in a fight with them. Finch and Violet end up making up over the phone, but then, he gets expelled after fighting with Roamer at school. After the fight, he attempts suicide by taking pills, but regrets it and rushes himself to the ER in time to get his stomach pumped. Violet confronts him afterwards, and he ultimately loses the battle to his suicidal urges by drowning himself in a lake.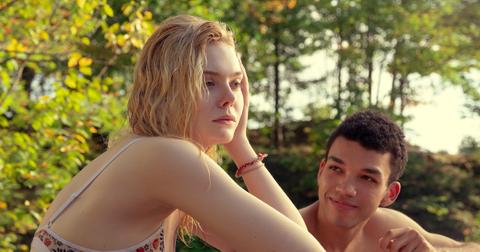 Finch's death in the movie is slightly different.
Finch's storyline ends much more quickly in the film version of the YA novel — according to Cinema Blend, Finch and Violet's relationship ends immediately when Finch gets into a heated argument with Violet's parents. After that, Finch and Violet stop talking, and they don't make up like they had in the book.
After Finch and Violet had broken up, Finch starts leaving mysterious notes for Violet, and she goes on a long-winded journey to look for him. The last note is stationed at the lake, where she finds his car and clothes. There, he had taken his own life. Sadly, they never had a chance to talk things over.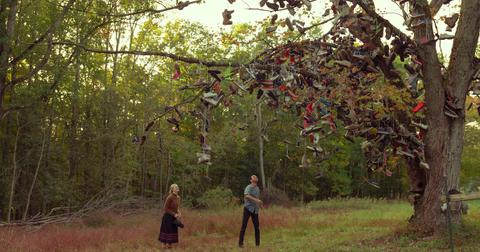 There were some vast differences between the book and the movie.
One major difference between the book and the movie is how Finch and Violet meet — in the book, according to PopSugar, the two teens meet at the top of a bell tower, where both are considering taking their lives for respective reasons. In the movie, however, they meet on a bridge. There, they talk each other off the ledges, and start dating later on.
Another major difference between the book and the movie is how audiences see Finch's struggles — in the book, Finch's bipolar disorder is somewhat undiagnosed, but he's completely obsessed with the concept of death and dying. In the movie, viewers are well-aware of Finch's mental illness from the beginning, and know he has attempted suicide on multiple occasions.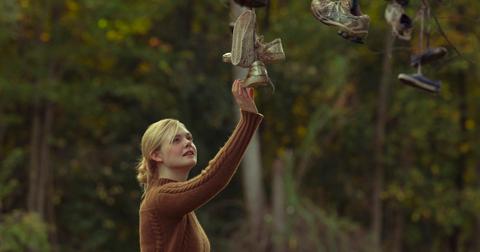 All The Bright Places is a devastating yet seriously important coming-of-age film, which everyone should see, if they are in the right headspace to do so.