TikTok Has Officially Discovered the Lesbian Masterdoc
What is the Lesbian Masterdoc that is taking TikTok (and all social media) by storm? Here's what you need to know about the doc and its creator.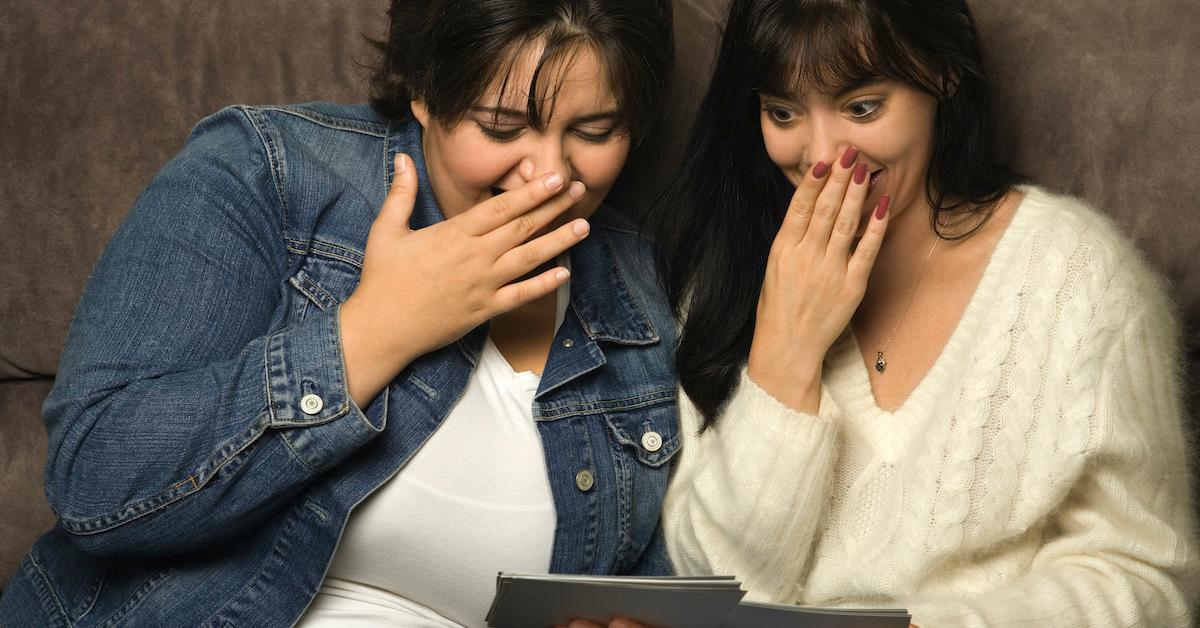 Sometime during the summer of 2020, a Google document file by the name of "Am I a Lesbian? Masterdoc" began going viral online.
The more than 30-page document had one goal: to help young women who are questioning whether they are lesbian to discover their sexuality.
Article continues below advertisement
Now, the Lesbian Masterdoc is taking on a new life as a manifesto on TikTok, and audiences are eager to learn more.
Keep scrolling while we cover the Am I a Lesbian? Masterdoc essentials.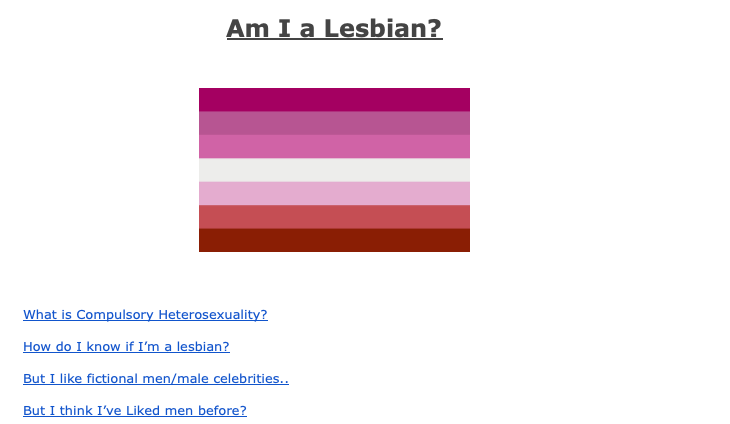 Article continues below advertisement
What is the Lesbian Masterdoc?
The Lesbian Masterdoc, which is titled "Am I a Lesbian? Masterdoc" is a 31-page Google document split into eight handy sections.
The first explores the definition of "Compulsory Heterosexuality," and the document then goes into how to know whether one is a lesbian, as well as some conflicting feelings some masterdoc readers might have about men.
The Lesbian Masterdoc concludes with a handy "You might be a lesbian if TL;DR" section that highlights and bullet-points several key findings of the author's.
These include points like, "You wish you were a lesbian so you could escape the discomfort of dating men," "You feel like you could live with a woman in a romantic way, even if you can't imagine doing anything sexual with a woman," and "You dislike being attracted to men in general."
Article continues below advertisement
As of this writing, tens of thousands of young women say that the document has helped them figure out their sexual preferences. "Hello guys," one person shared on Twitter on Dec. 16. "I spent all this morning reading the lesbian manifesto and the Am I a Lesbian? masterdoc and I have come to the conclusion that I am."
Article continues below advertisement
Who is the author of the Lesbian Masterdoc?
The Lesbian Masterdoc was written by Angeli Luz, who initially circulated the document on Tumblr without attaching her real name to it.
She sought to untangle orientation from societal conditioning. As Vice puts it, "we are overwhelmingly socialized to be heterosexual."
"Influences from church to Disney movies to car commercials weave heterosexual fantasies into every part of life," the outlet writes. "When a relationship with a man is portrayed as the ultimate goal of every woman's life, and women are sexually objectified in every form of media, it can be difficult to recognize genuine attraction."
Article continues below advertisement
In Angeli's own words: "I realized I loved women when I was a teenager, but I never quite knew if my attraction for men was real or a social construct I took in as a facet of my identity. I started researching compulsory heterosexuality and found that many lesbians had the same experiences I did. I created the document as a tool of self-reflection for myself and others."
Article continues below advertisement
But the popularity hasn't come without its share of TikTok backlash.
By now, it goes without saying that there is no such thing as a piece of viral content that exists without haters. This definitely applies to the Lesbian Masterdoc, and the criticism has only been increasing since the Google Doc has entered the TikTok sphere.
"It's been brought to my attention that a few of you guys feel the document was biphobic," Angeli took to her own TikTok account to clarify.
Some on Twitter have taken to address the same bit of criticism. "Remember when TikTok bisexuals called the LESBIAN masterdoc biphobic because they couldn't relate to it," writes one. "THE LESBIAN MASTERDOC IS BIPHOBIC OH MY GOD LESBIANS EXISTING ISNT BIPHOBIC."