Seen 'The L Word' 800+ Times? Here Are Some Other Lesbian Flicks to Watch on Netflix
If you're looking for some lesbian movies to watch on Netflix, you have come to the right place. Check out a new story after watching 'A Secret Love'.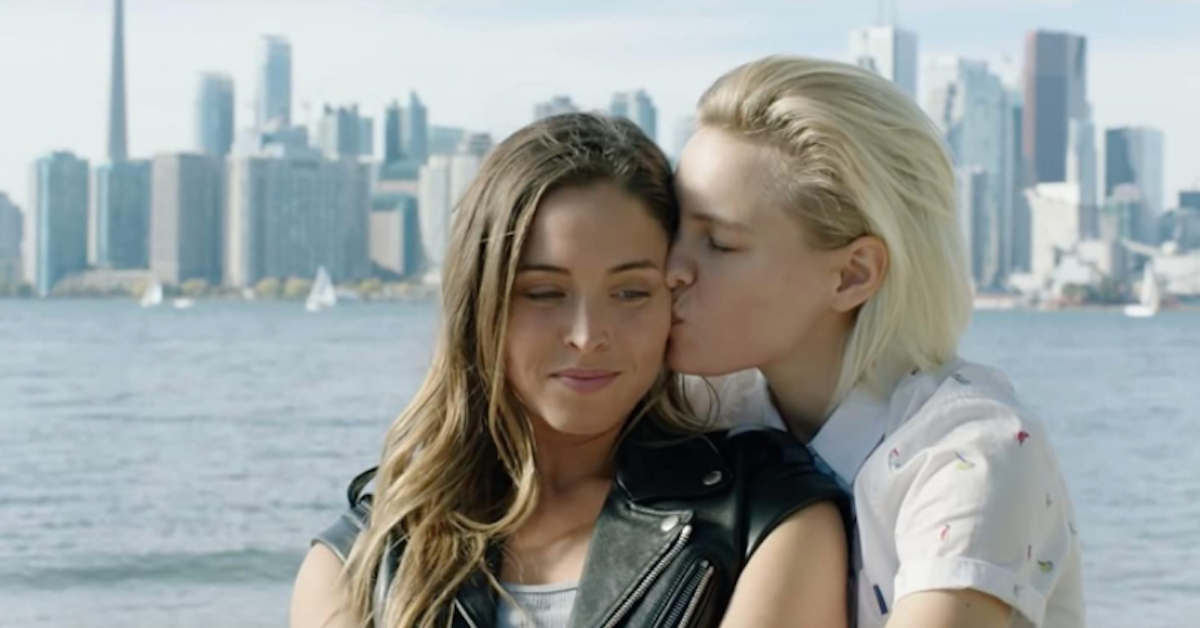 Queer representation in cinema has come a long way. For subject matter that was long deemed too provocative for the mainstream, LGBTQ+ films now get proper theatrical releases, attract A-list stars, and even win Oscars ("Moonlight, you guys won best picture!").
Article continues below advertisement
Now that the stigma has been lifted, there are LGBTQ movies of all genres from feel-good romances to laugh-out-loud comedies and visually stunning arthouse numbers.
But if you're feeling overwhelmed by the choices and are looking for some quality viewing, look no further than this complete list of some of the best lesbian movies available to stream on Netflix.
Keep scrolling!
'Blue Is the Warmest Color'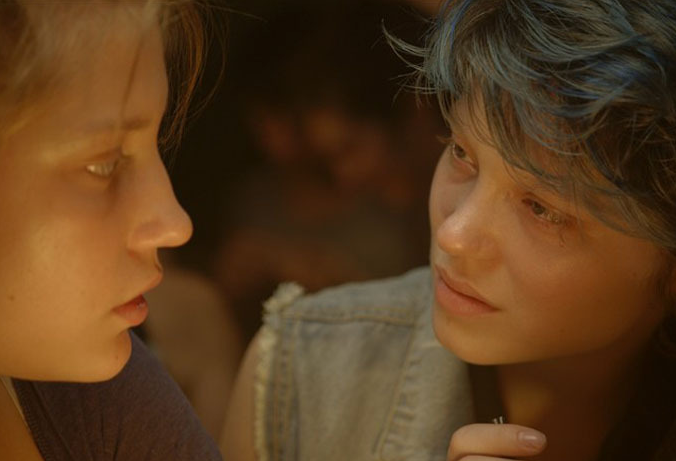 Back in 2013, Blue Is the Warmest Color debuted to multiple awards and critical acclaim for the movie's two leading ladies, Bond girl Léa Seydoux and Adèle Exarchopoulos. The movie follows the relationship between two young women who fall in love — one of them is a college student comfortable in her sexuality, the other is still figuring hers out.
Article continues below advertisement
At three hours, Blue Is the Warmest Color is quite a lengthy endeavor, but the timing is crucial for viewers to understand the reality of their emotions, as well as what the relationship means for Adèle going forward.
That said, the sex scenes might leave lesbians scratching their heads.
Article continues below advertisement
'Duck Butter'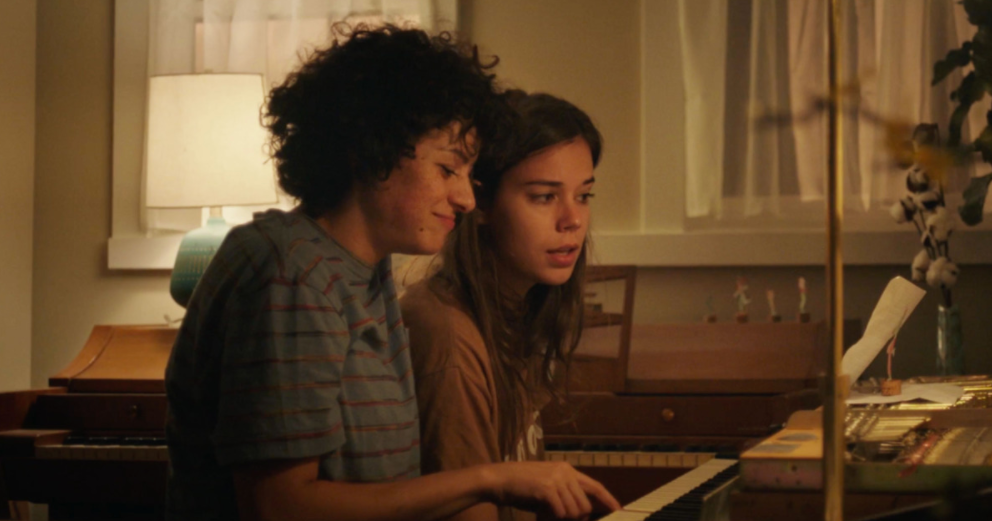 Have you ever wondered what it would be like to go on a 24-hour first date? If you're a lesbian, you might have already taken part in this kind of endeavor. Anyway, that's the setup of Duck Butter.
After Naima (Alia Shawkat) and Sergio (Laia Costa) meet at a club, they decide to get to really know each by spending 24 uninterrupted hours at Naima's apartment, chilling, chatting, and having sex every hour on the hour.
Article continues below advertisement
Watching lesbians immediately dive into heavy relationship stuff on a first date is quite on-brand, but Duck Butter is a cute and interesting fresh take on what kind of intimacy can develop from a little time in very close quarters.
Article continues below advertisement
'The Feels'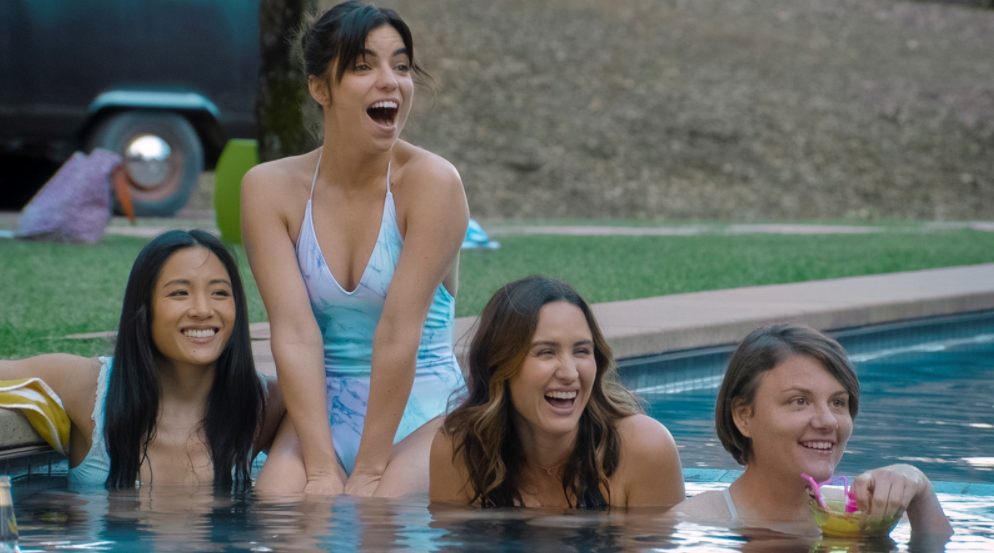 The Feels kicks off at the joint lesbian bachelorette weekend of Andi (Constance Wu) and Lu (Angela Trimbur), who are excited to celebrate their upcoming nuptials with their friends. However, as the weekend progresses, things take a messy turn.
Article continues below advertisement
After getting drunk at dinner, Lu reveals to the group that she's never had an orgasm, which, let's just say, is a surprise to Andi.
This revelation starts to unravel the relationship as Andi and Lu ask themselves whether they're ready for long-term commitment and if they can even be truthful with each other.
Article continues below advertisement
'Below Her Mouth'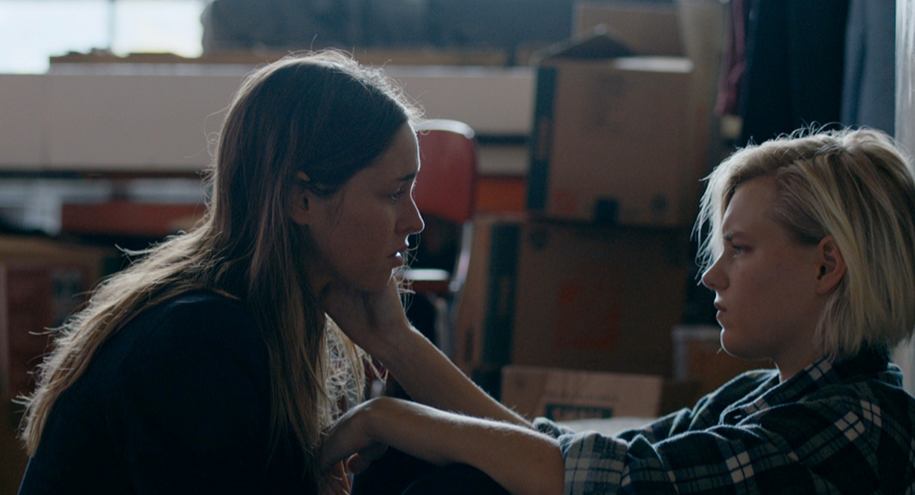 If you're on the market for something a little more risqué, Below Her Mouth follows Jasmine (Natalie Krill), a fashion editor, and Dallas (Erika Linder), a roofer, who fall in love after a chance meeting. However, even though they share a powerful physical connection Jasmine struggles with her feelings of being attracted to a woman and fears that if her relationship with Dallas comes to light, it could ruin her engagement to her male fiancé.
Looking for a lesbian documentary to stream on Netflix?
Article continues below advertisement
'A Secret Love'
Netflix's latest documentary recently dropped and it looks like a quiet love story that is sure to have you in tears. To family and friends, Terry Donahue and Pat Henschel were just best friends and roommates but A Secret Love documents their extraordinary lives together as well as their decision to come out to the world in their 80s.
Article continues below advertisement
Produced by Ryan Murphy (American Horror Story, POSE), A Secret Love looks back on this lesbian couple's seven-decade romance that includes Terry's career with the All-American Girls Professional Baseball League (the professional women's sports organization that inspired the 1992 hit A League of Their Own), the years of hiding their relationship, and the later years in which they started to come out to friends and family.
Article continues below advertisement
Stream these movies on Netflix today.