And American Girl's 2020 "Girl of the Year" Is... *Drumroll Please*
American Girl announced their 2020 "Girl of the Year" and it's Joss Kendrick. Joss is a 10-year-old surfer who wears a hearing aid. Here's why that's so important — and where you can buy a Joss doll yourself!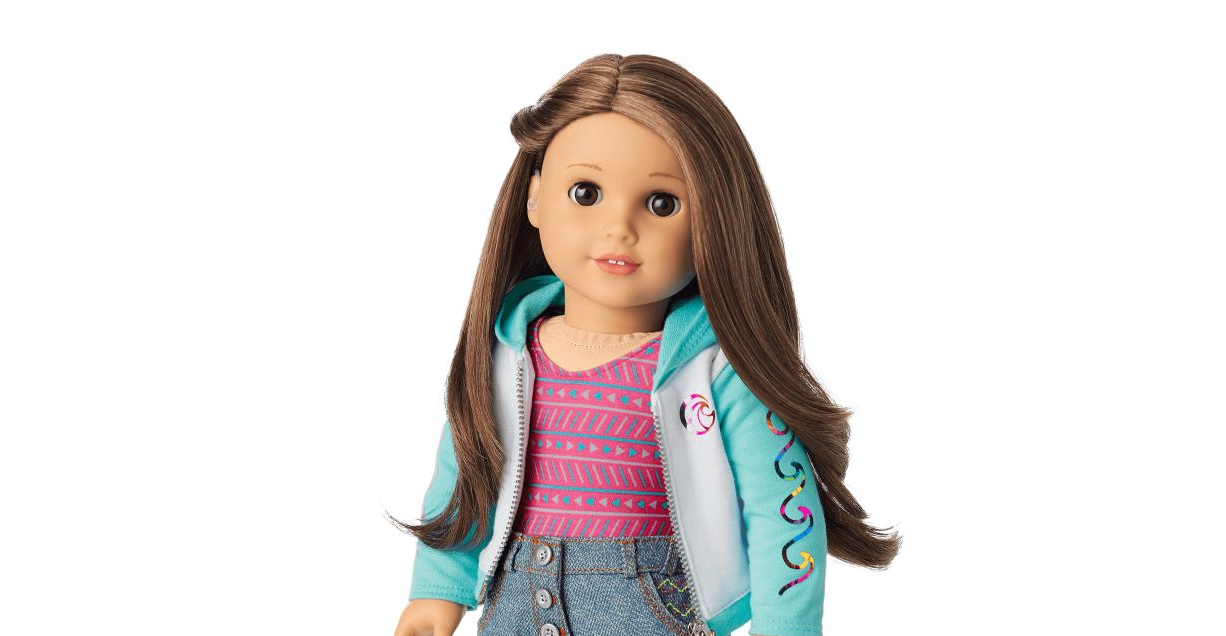 If there's some news that will bring you hope today, the last day of 2019, let it be this: American Girl's 2020 "Girl of the Year" is Joss Kendrick, a 10-year-old surfer who proudly wears a hearing aid. Joss is also a competitive cheerleader, lives in Huntington Beach, California, has a bulldog, two brothers, and wears the kind of clothes she'd probably buy at Tilly's or PacSun if she were a real person. The coolest part of all? She's officially the fist American Girl doll with a disability.
Article continues below advertisement
What kind of disability does Joss have?
According to American Girl president Jamie Cygielman, who told USA TODAY that Joss Kendrick has "congenital hearing loss. She was born deaf in her left ear and can hear a little bit in her right ear." A report from NIDCD shows that two out of three in every 1,000 kids in the U.S. are born with hearing loss in either one or both ears. According to Good Morning America, American Girl announced a "$25,000 donation to support the work of the Hearing Loss Association of America."
Article continues below advertisement
Way back in 2014, a young 10-year-old named Melissa Shang made headlines when she publicly asked American Girl to make a doll with a disability by petitioning for one (in the end, she had 145,106 supporters). "Disabled girls are American girls, too. We face challenges and overcome them every day," Melissa said in her YouTube video. She wrote about it for The New York Times three years later. Melissa has Charcot-Marie-Tooth Disorder, which is a type of muscular dystrophy. She uses a wheelchair every day.
Article continues below advertisement
Six years later, Melissa is finally getting an American Doll that represents her — and so are countless of kids who want more visibility in more mainstream ways. It's true that you could already buy hearing aids and wheelchair accessories for your American Girl doll, but according to USA TODAY, this is the first American Girl doll whose disability is part of her background.
Why Is the 2020 American Girl doll a surfer?
Joss's surfing background is dedicated to the 2020 Summer Olympics (which will be happening in Tokyo), where surfing will be introduced as an Olympic sport for the first time. American Girl actually partnered up with surfer Caroline Marks, who'll be competing on the Women's Olympic surfing team. Caroline told USA TODAY, "This is a chance for me to help show girls that it's possible to achieve your goals no matter how high they may be, you know, if you are passionate and willing to work hard for them."
Article continues below advertisement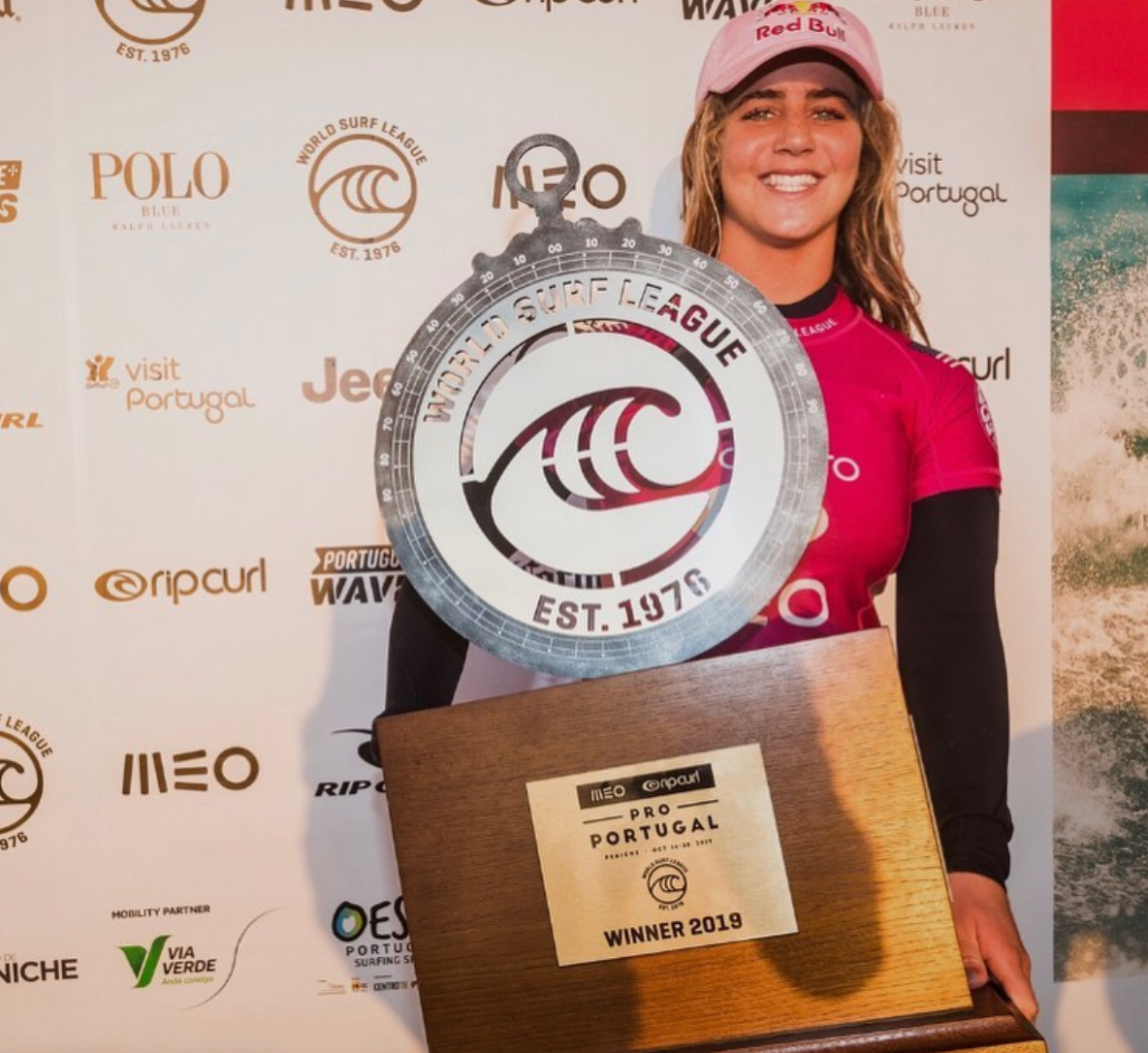 It's especially important we see more ambitious (and athletic) toys with disabilities, because it shows that anyone is capable of anything — and that's the kind of thing we need more of in 2020. American Girl stated, "Whether she's on her surfboard or in the gym, Joss shows girls the importance of trying new things, pushing past stereotypes, and being a good team player."
Article continues below advertisement
Where and when can you buy Joss?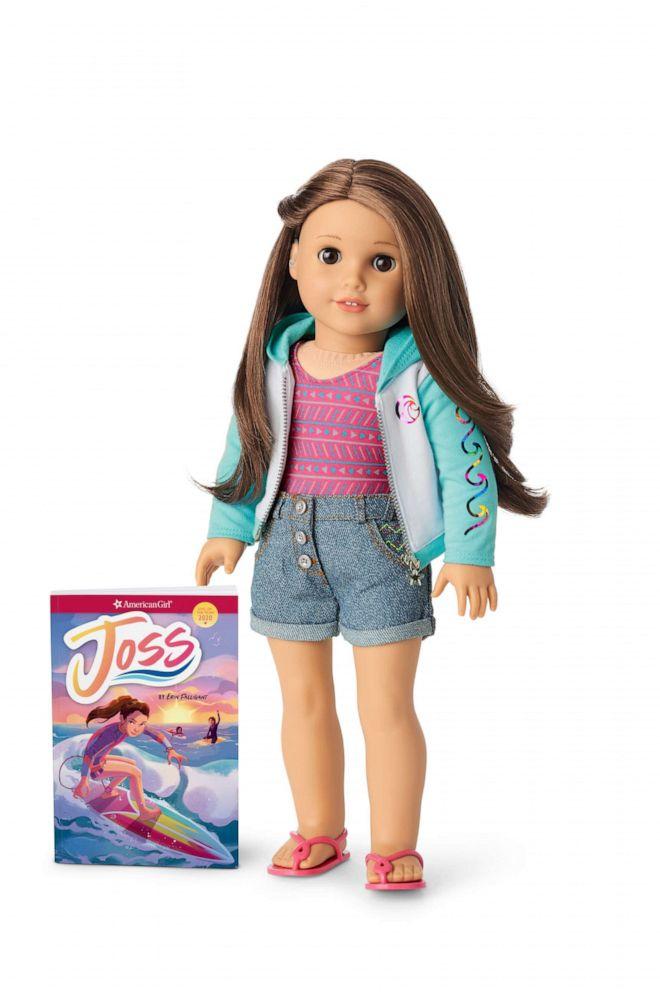 Inclusivity and representation is *so* important, and we're happy that such a big, iconic player like American Girl is getting even more involved, making kids feel acknowledged and loved.