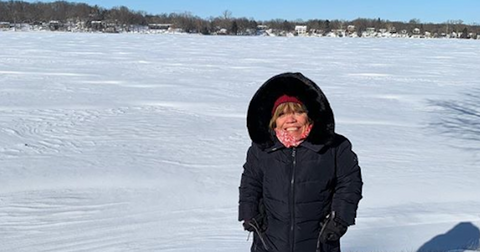 Amy Roloff Celebrated Her Dad's 90th in Michigan Five Months Before His Birthday
By Pippa Raga

Updated
It's been 16 years since Little People, Big World first debuted on TV but honestly, we'd sign up for 16 more. Over the course of the past decade and a half, we've been able to watch the Roloff family go through tons of changes.
We remember when Matt and Amy were married, back when Zach, Jeremy and Molly were kids and before they left the show. But on tonight's episode of LPBW, matriarch Amy Roloff is headed back to her hometown to celebrate her father's 90th birthday.
But where is the Little People, Big World star actually from?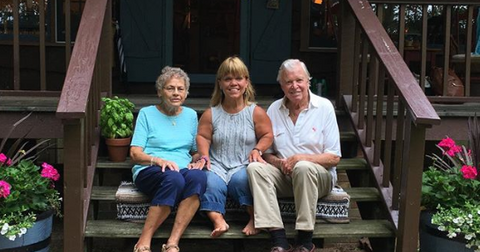 Where is Amy Roloff from?
Amy is from Michigan and attended Franklin High School, a public high school in Livonia, so it seems she's from the Detroit suburb. Her parents have a lovely house in the Upper Peninsula, which she visited last summer.
"What a wonderful time creating more special memories," she wrote on Instagram at the time. "It was the best trip back 'home' to my home state." During the same trip, she gushed about how special it was to show her children and grandkids "where it all started for grandma and mom — Michigan."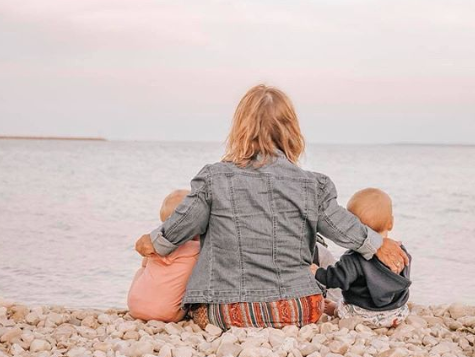 "I'll be back and I'll be back with them," she added, "Michigan, your view never gets old." The mother-of-four also added the hashtags "#PureMichigan," "MackinacIsland," "GreatLakes" and "MyHomestate" to her post. Adorable!
Amy went back home to celebrate her father's 90th birthday.
From the looks of her posts, it seems Amy went back home to visit her father for his 90th birthday, which is the episode we'll see tonight. Except it seems that she was five months early to the celebrations because her dad, Gordon Knight, didn't turn 90 until New Year's Day.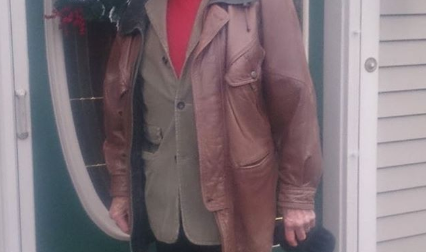 On Gordon's actual birthday, Amy took to Instagram to up any confusion. "My Dad," she shared on January 1. "His 90th birthday today (Jan 1st). I celebrated early with him w/ my kids this past summer. Wish I could have been there today. Miss not spending time with him. Love you Dad."
Many fans of the show and the Roloff family urged Amy to run to the airport to be with her father on his special day. "Get on a plane and fly to Michigan to visit him," wrote one. "He has less days ahead of him than he has already lived ... You will likely regret not visiting more often once you can't visit him anymore."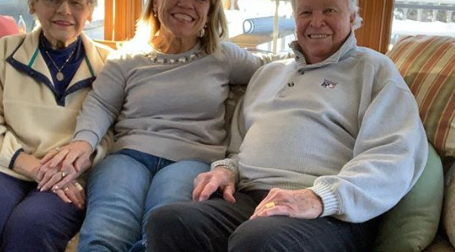 Another added, "Happy birthday to your dad! Get on a plane and go visit him." While Amy didn't respond to her fans in the comments, it appears she did get on a plane just a few short weeks later. It was her mother's birthday at the time and she was able to kill two birds with one stone, as the proverb goes.
"I came home — Michigan — to celebrate this wonderful special woman — My mom — 86th birthday and what a priceless memorable fantastic time it was," Amy shared. "I'm so blessed and thankful for my parents. They are 90 and 86 and still are able to do so much. Praise God. So thankful for my sister that keeps an eye on them."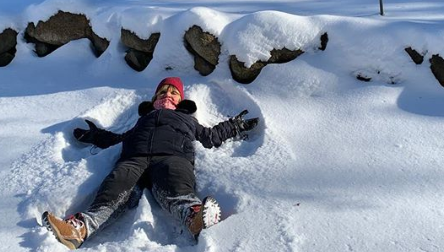 "It was a winter wonderland and fun time going on a walk w/ my sister and my Dad around the lake and their home. I'm thankful I had this moment of time with my Mom, Dad and sister. Such a priceless special time," the reality star added.
To get an inside look at Amy's father's summer celebration, tune in to tonight's episode of Little People, Big World at 9 p.m. on TLC.