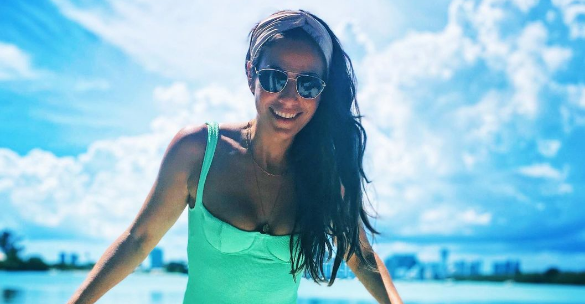 'Banshee' Fans Who've Got a Major Crush on Ana Ayora Wanna Know: Is She Married?
Who hasn't had a crush on their favorite celebrity that's reached borderline-total-weirdo status? (OK, I was being polite, I meant to say "absolute" instead of "borderline.") Maybe it's because we collectively worship people we see in TV shows and movies, or maybe it's because of all the exposure that they receive on said broadcasts we become enamored with them. But when someone sees a person they find attractive on TV, they want to know if they're married, like Ana Ayora.
Article continues below advertisement
Is Ana Ayora married? Doesn't seem like it.
The actress is probably best known for her work in Banshee, the Cinemax program about an ex-convict who assumes the identity of a local sheriff in an attempt to hide from a local crime lord by the name of Rabbit. Yes, we all know how bad guys' names go: The less intimidating they sound, all the more scary they truly are.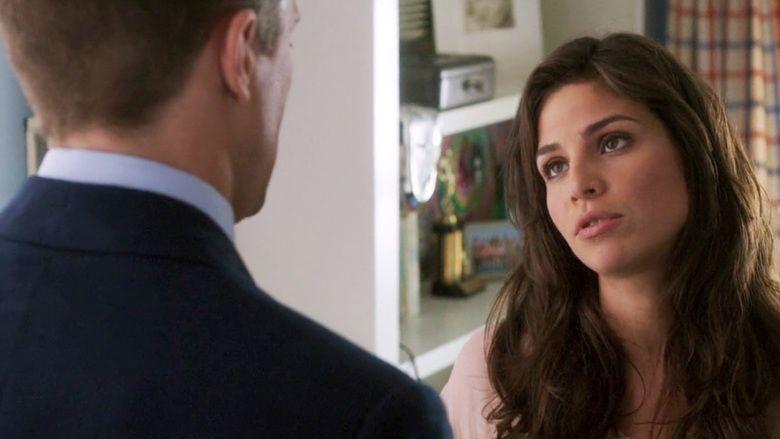 Article continues below advertisement
If you're a fan of The Boys, then you're probably very familiar with Banshee's lead, Anthony Starr, who plays Homelander in the hit Amazon Prime series. Anthony portrays Lucas Hood in the series, which aired for four seasons to both critical and audience acclaim.
Ana played a recurring role in the program's fourth and final season: Nina Cruz, a "smart, tough, streetwise deputy in Banshee's Sheriff's Department" as Fandom puts it.
Ana's compiled an impressive resume before and after her appearance on the Cinemax drama, however. One of her first listed credits is in Marley & Me where she played Viviana. She appeared in Lincoln Heights for two episodes, had a guest role in Castle, and a sizable role in The Big Wedding before nabbing a recurring role on Chop Shop as Sofia.
Article continues below advertisement
She played another Sofia on Major Crimes before nabbing a guest role on the MacGyver reboot as Kamila, and was even featured in the love-it-or-hate-it Captain Marvel as Agent Whitcher. Ana went on to get another high profile role in In The Dark following the release of the blockbuster flick and her latest project is 2020's The Christmas House, a Hallmark flick that's sure to make everyone feel warm and fuzzy around the holidays.
Article continues below advertisement
Ana's a Colombian-American actress who first dreamed of becoming a professional dancer. After sustaining a ligament injury, however, she took up modeling and then fell into acting after booking several commercials. She "made it" after landing a huge role in The Big Wedding as Nuria Soto, after years of working night shifts at American Apparel and a club called Touch.
Ana Ayora is also starring alongside Robert Buckley in a film that made history for the Hallmark channel.
The network's known to produce saccharine, feel-good movies — and it becomes especially inundated with content around the holidays. But The Christmas House spells a first for the network: It's the first time a movie will feature a same-sex couple as lead characters. Jonathan Bennett plays Brandon, a man who travels home with his husband, Jake, who's portrayed by Brad Harder.
Article continues below advertisement
The couple's "Christmas Wish" is their hope to start a family and they're eagerly awaiting news that their adoption application will be accepted and go through.
Jonathan said it was "an honor" to play a starring role in the film and make history for Hallmark: "This is the first gay storyline in a Hallmark Channel movie."
Article continues below advertisement
He continued, "It's the first time you see two men in love starting their own family, and that's such a groundbreaking thing because representation is important. Of all the movies I've done in 20 years in Hollywood, this movie is the most important to me because this character matters. And this character is making a difference," Jonathan said.
Robert Buckley plays Brandon's brother, Mike, who's a TV star that reconnects with his high school sweetheart, Andi, who's played by Ana Aroya, as they're visiting home for the holidays. Buckley actually came up with the idea for the film which is based on a lot of his own personal family traditions.