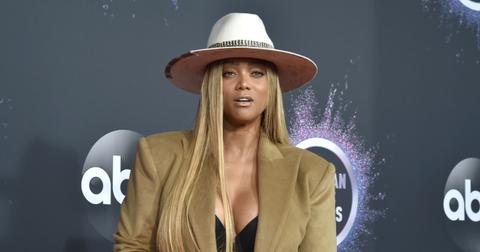 Tyra Banks Is Focused on Motherhood and ModelLand Right Now — Not Marriage
By Abi Travis

Updated
Most of us were at least a little bit obsessed with America's Next Top Model at one point in time. Many of us are still pretty obsessed today — who among us has not practiced "smizing" in the mirror? We all have. Supermodel host Tyra Banks is one of the hardest working women in the biz who has been able to create an amazing career spanning several decades (even though she looks like she could have only been alive for, like, three of those decades).
Although Tyra's professional life keeps her incredibly busy, we also wanted to know a little bit more about her personal life, including her love life and how she's been enjoying life as a mom ever since welcoming her son York back in 2016.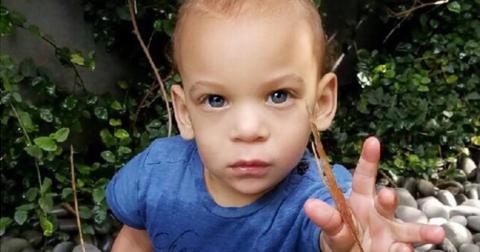 Is Tyra Banks married?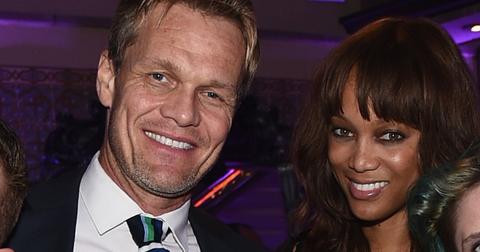 Tyra is rumored to be dating Canadian businessman Louis Bélanger-Martin.
Neither Tyra nor Louis have confirmed their relationship, but Page Six reports the two have been together since August of 2018 and are currently living together. Louis is apparently divorced and has a 12-year-old son whom he co-parents with his ex-wife, Valérie Martin Scraire.
Of course, Tyra has plenty on her plate even without taking her relationship into account. In addition to being a mother to 4-year-old York (which we can all agree is a full-time job), Tyra is also busy working on ModelLand, her supermodel theme park. Is there anything Tyra can't do? It sure doesn't seem like it.
Since Tyra and Louis still haven't publicly announced their relationship, there's no way of knowing whether marriage is a part of their future plans, but if Tyra's happy (and it certainly seems like she is!), then we're happy, too. We're guessing she's probably doing more than her fair of actual smiling and not just smizing for cameras these days.