Tyra Isn't Hosting 'America's Got Talent' Anymore Because She's Working on More Exciting Things
What happened to Tyra Banks on 'America's Got Talent'? It seems she left for a very good reason.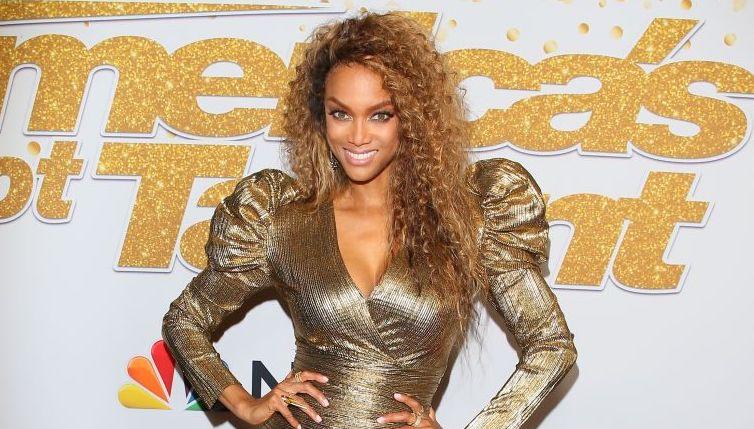 America's Got Talent is back for the 700th time, this time with a best-of spinoff called America's Got Talent: The Champions set to premiere tonight on NBC. Winners of past seasons, including dance troupe Justice Crew and viral singer Susan Boyle, will be facing off to compete for the title of champion. Because one major national win isn't good enough for some, we guess.
Article continues below advertisement
And on the other side of the competition is the returning board of judges, featuring show creator Simon Cowell, Mel B, Heidi Klum and Howie Mandel. But America's Got Talent has a new host this season in Terry Crews, because everyone's favorite host of the now-reprised America's Next Top Model, Tyra Banks, decided to step away from the competition show last fall.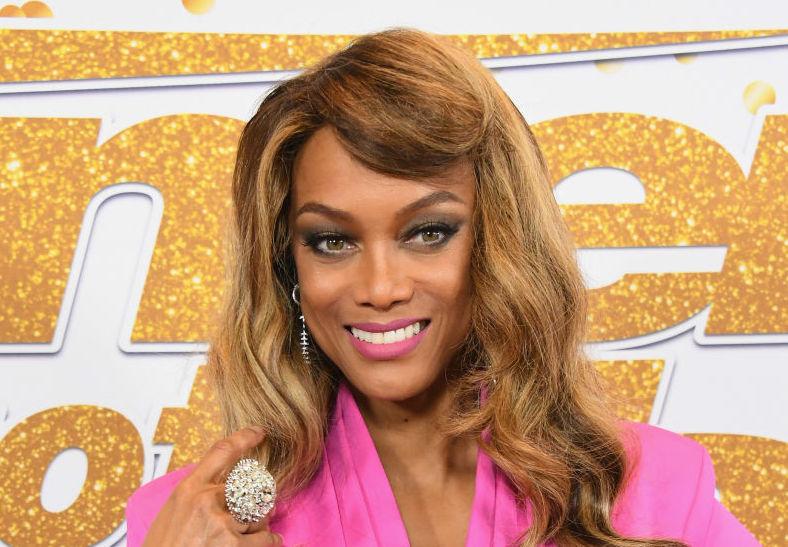 Article continues below advertisement
So, what happened to Tyra Banks on America's Got Talent?
Back in November, AGT fans were understandably more than a bit disappointed when Tyra hinted she wouldn't be returning for the spinoff Champions show. "I think I had a really nice run with AGT," she told Access Hollywood at the time. "I had a lot, a lot of fun. I'm really focusing on Life-Size. I'm going to be producing TV and I have a massive project starting next year. I'm not so sure, but if I don't come back, I had a lot of fun."
As it turns out, she's really stepping down from her tenure as host on AGT. According to an unnamed source who spoke to Us Weekly a few weeks ago, "Tyra's leaving on her own volition and because she wants to produce and act more."
The former supermodel, who jumped in as host in Season 12 to fill Nick Cannon's shoes, will be missed by the AGT family but we're mostly excited about what she's working on next. Although she didn't disclose an official reason for stepping down from the reality show, we have an inkling she's taking time to focus on projects that are closer to her heart.
Article continues below advertisement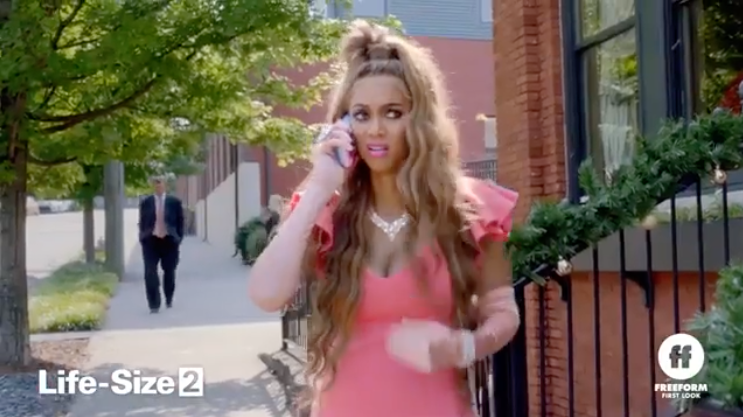 Like, Life-Size 2.
Remember that ABC movie from 2000 starring Lindsay Lohan as a girl whose doll Eve (played spectacularly by Tyra Banks) comes to life? Die-hards will be glad to know Tyra's spent the past few months hard at work on a sequel that just came out on Christmas Eve, which she produced herself. "It's time y'all! You've waited long enough," the supermodel gushed on Instagram.
Article continues below advertisement
"I actually think we are going to surpass expectations because [for] me as a producer and actor in it, it surpassed my own expectations," she told The Hollywood Reporter in advance of her project's release, which, devastatingly hasn't really been received with a splash. Avid millennial fans can catch the sequel on Freeform.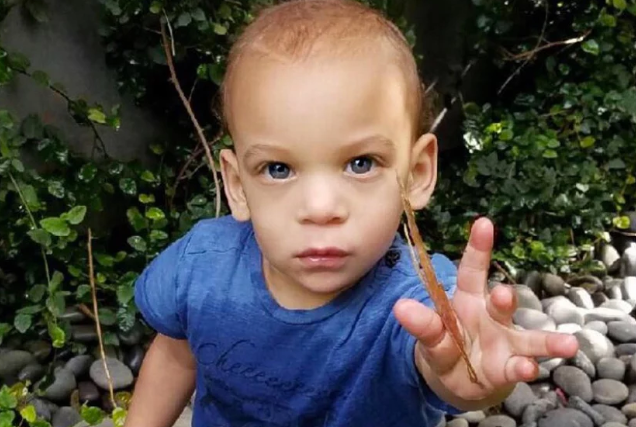 Article continues below advertisement
She's also got her hands full with a child.
In addition to being a businesswoman, model, occasional singer, actress, producer, TV personality and author, Tyra is also the proud mother of 3-year-old York. And if like me, you're trying to dig up Tyra's pregnancy pics, don't bother. York was born via surrogate in 2016.
Ahead of AGT's Season 13 premiere, she raved about York's intelligence to reporters. According to People, she mentioned how advanced her son was with colors — "He has friends in his class that are like 're-re-red' and my son is already up to silver and rose and rose gold" — but he's also great at languages.
"He speaks Spanish, Norwegian, and English," she said at the time. Super casual. According to Tyra, he's also been counting pretty much since he was born, "so he's really, really smart." Well, wow.
Article continues below advertisement
Tyra's got a super secret, undisclosed project that's launching later this year.
If returning to America's Next Top Model, running a production company and being a mom aren't good enough reasons for Tyra to step down from AGT, fans of the workaholic will be relieved to learn she's got something enormous up her sleeve. But they'll have to wait until the fall to see what exactly that is.
After initially mentioning the "massive project" in her interview with Access Hollywood, she went on to tease the groundbreaking undertaking while managing to stay admirably tight-lipped. "It is so massive it's really making me really look at everything I'm doing and saying, 'What can I kill off? What can I not do? What can I truly focus on?'" she said at the time, hinting at her retirement from AGT. "It's coming in the fall of next year… it's something that has never been done before."
Until next fall hits and we can see what Tyra's been cooking up for all of these months, catch America's Got Talent with Terry Crews as the new host Mondays at 8 p.m. on NBC.