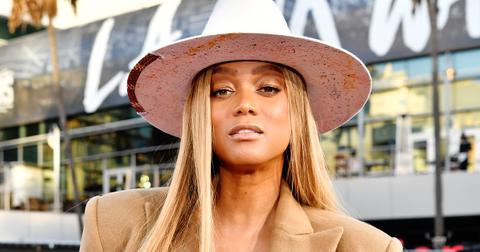 The Real Reason Why Tyra Banks Won't Be Having Any More Kids
By Nakeisha Campbell
The model, actress, and author is a force to be reckoned with. After all, Tyra Banks made history as the first African-American woman to grace the cover of GQ, created a successful reality series, hosted an Emmy-winning talk show, and published a best-selling novel. But we imagine that all the accolades in the world don't compare to the life-changing moment when she became a mom.
Tyra has been quite vocal about the challenges she faced while trying to conceive for the first time, but could it be true that the 46-year-old is now expecting her second child? Here's what we know.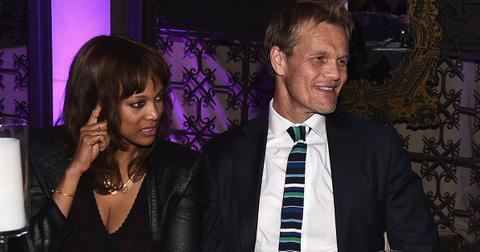 Tyra and her ex-boyfriend, Erik Asla, tried to get pregnant for a while.
During her relationship with photographer Erik Asla, whom she dated from 2013 to 2017, Tyra tried to have a baby. When this was unsuccessful, the couple decided to try in vitro fertilization, but unfortunately, Tyra went through over a year of failed IVF attempts.
On her talk show FABLife, Tyra said: "It's so funny. When I was 23 years old, I used to tell myself, 'In three years, I'm going to have kids.' Then I turned 24. 'In three years, I'm going to have kids. Every single year I kept saying that. And then after a while it's like, 'Okay, now I want to.' And it's not so easy."
While IVF is considered one of the most effective ways to get pregnant, Tyra's experience proved that it's not always that simple.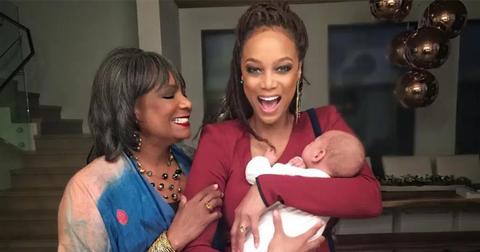 She revealed: "I remember just thinking, 'Oh my god, I waited too long, like, why did I do this?' And I can remember, I was, you know, doing the rounds and stuff and then I create the embryo and I get the phone call, 'The embryo is not healthy.' You know, 'We can't move forward,' and just, like, just crazy for me — just really, really difficult."
In their book Perfect Is Boring, Tyra's mom, Carolyn London, also shared: "It hurt me so much to watch her struggle through that. She set up a nursery and in the bathroom she put a tile in the floor that said, 'Mommy Already Loves You.' And then she found out the IVF had failed. It ripped my heart out."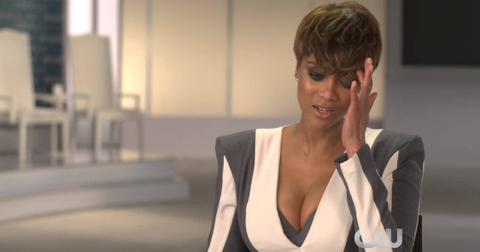 Tyra did her final round of IVF while working on 'America's Next Top Model.'
Little did fans know that, while Tyra was filming Cycle 22 of America's Next Top Model in 2015, she was also undergoing IVF treatments.
On Cycle 24, as the contestants were doing a pregnancy-themed shoot, she said: "On Cycle 22's final runway, at the [Walt] Disney Concert Hall, I had to go into a back closet and give myself my final shot, and that was the seventh round of IVF. That's the round I had my baby."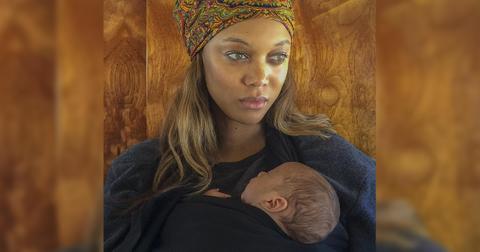 Tyra and Erik welcomed their first child via surrogacy in January 2016.
Although the seventh round of IVF seemed to do the trick, the model unfortunately miscarried. She explained: "I've had some not happy moments with that, very traumatic moments. It's difficult as you get older. It's not something that can just happen."
After going through the heartbreaking process of multiple failed attempts, Tyra turned to surrogacy, which led to the birth of her son, York Banks Asla, in January of 2016.
On social media, she wrote: "The best present we worked and prayed so hard for is finally here. He's got my fingers and big eyes and his daddy Erik's mouth and chin. As we thank the angel of a woman that carried our miracle baby boy for us, we pray for everyone who struggles to reach this joyous milestone. York Banks Asla, welcome to the world."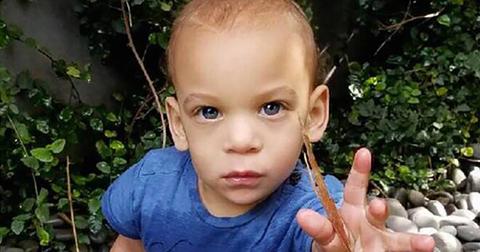 Is Tyra Banks now pregnant with her second child?
Although they're co-parenting, Tyra and Erik broke up after their child was born. And as of now, she's allegedly dating businessman Louis Bélanger-Martin. Tyra has yet to confirm the dating rumor, but still, the internet's been buzzing with questions about Tyra's apparent "weight gain" and many are wondering if this means that she's pregnant.
However, the TV personality confirmed in 2018 that she wouldn't be having any more kids after Asla.
She said: "Unfortunately, I don't have embryos frozen because I want three kids. I think that was the end. I think I probably could've kept going, but I just think it wasn't healthy for my body because less eggs and less eggs and less eggs, you know, every month. But I'm so happy."
Considering how often she gushes about her son, it looks like Tyra already has her hands full with York, and we couldn't be happier for her!