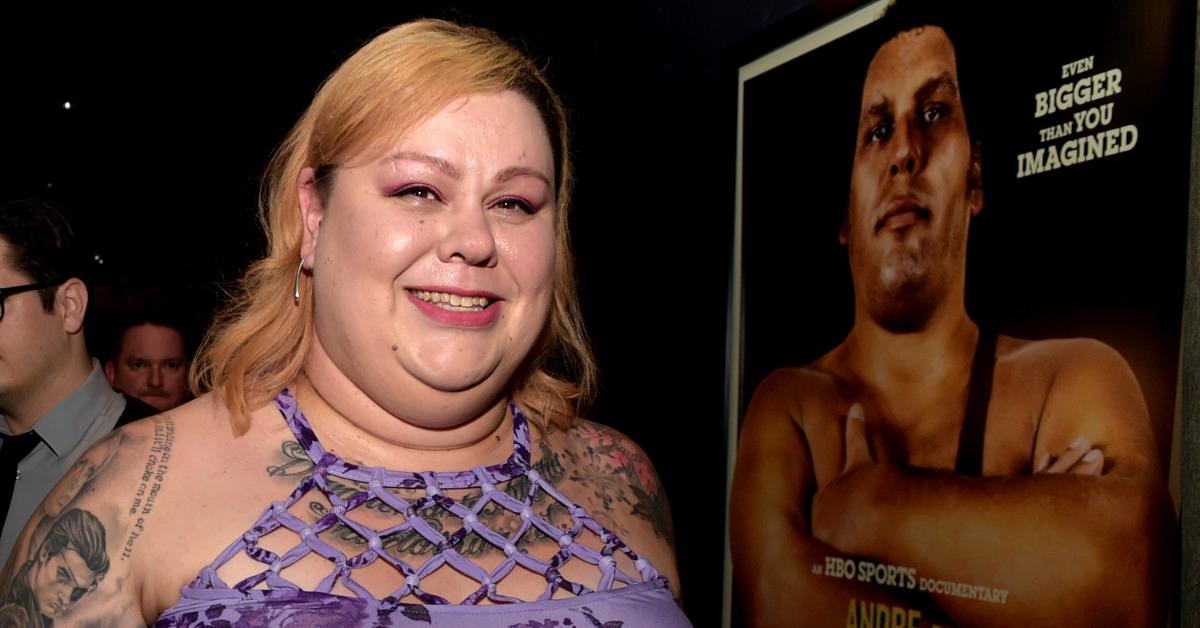 André the Giant's Daughter Is Helping Keep the Late Wrestler's Memory Alive
Late wrestler and actor André Roussimoff is back in the spotlight tonight, Saturday, April 17, as A&E airs the 2018 HBO documentary André the Giant, a film that covers not just his WWE career but his personal life.
Article continues below advertisement
For example, fans might not realize that André had a daughter, Robin Christensen-Roussimoff, who's now giving fans more insight into the wrestler's personality.
André the Giant's daughter only got a little face time with him before his death.
According to CBS Sports, Robin only remembers seeing her dad in person five times before his 1993 death, partly because he had a tense relationship with Robin's mother, Jean Christensen.
Article continues below advertisement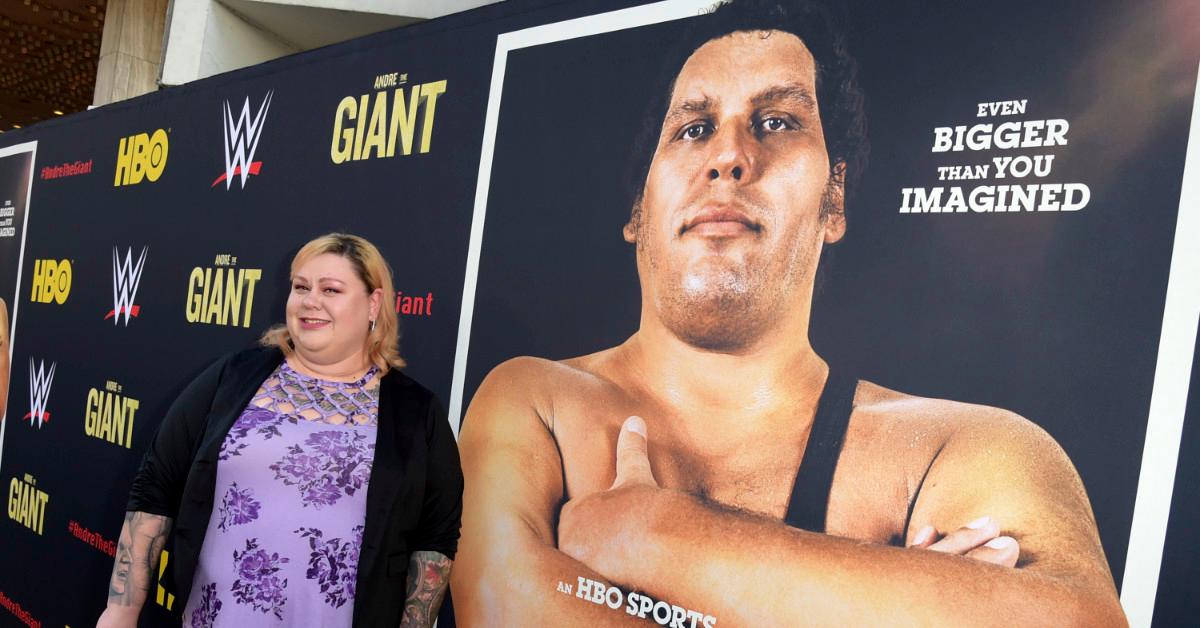 "Maybe had he lived longer, I might have had a closer relationship with him," Robin said in the 2020 biography The Eighth Wonder of the World, according to The Post and Courier. "Perhaps he would've attended my graduation, or been proud of my successes. I'll never get to really know who he was as a person."
Article continues below advertisement
Nevertheless, Robin is involved whenever her father's name or likeness is used for a video game or merchandise item, and she has stayed in touch with WWE, according to CBS Sports.
In fact, Robin got the go backstage at a WWE SmackDown event in 2017 and meet wrestler Natalya Neidhart, the daughter of André's onetime opponent Jim Neidhart.
Article continues below advertisement
André's role in 'The Princess Bride' took Robin by surprise.
Robin reflected on her father's most famous acting role in a 2020 interview with Sports Illustrated, saying she didn't realize he had a part in the 1987 film The Princess Bride until she saw him on screen as Fezzik the giant.
"My mom took me to see the movie, and I still remember the scene when they were about to kidnap Buttercup. Very loudly, I said, 'That's my dad!" Robin told the magazine. "My dad was extremely, extremely proud of that role. In a way, he kind of got to be himself as Fezzik. He was very lovable. Everyone put their whole heart into their roles, and it showed."
Article continues below advertisement
Robin added that her dad got to share the screen with "such wonderful actors" including Mandy Patinkin and Cary Elwes, the latter of whom recently invited Robin to a screening of the movie in Brooklyn.
Article continues below advertisement
"Out of everybody that he worked with in the wrestling industry and all that, the one person who has been the most wonderful to talk to about my dad has been Cary," Robin told CBS Sports.
Robin said André was "truly the gentle giant."
Robin did some more press in 2018 when the documentary André the Giant premiered. She told ThePostGame, for example, that she hoped the doc gives fans "a better idea of who he was as a person, not just the persona of André the Giant but as a man."
She went on: "For me, the persona never really touched me. When I saw him, he was dad because I saw him behind the ring. I didn't watch the matches, but I saw him backstage. So I saw him before and after but not during. … He was truly the gentle giant."
Andre the Giant airs on A&E on Saturday, April 17, at 9 p.m. ET.