PBS Will Be Filming 'Antiques Roadshow' in These 5 U.S. Cities in Summer 2023
PBS is filming Season 28 of 'Antiques Roadshow' in these five U.S. cities in summer 2023. Here's how you can score tickets to the popular event.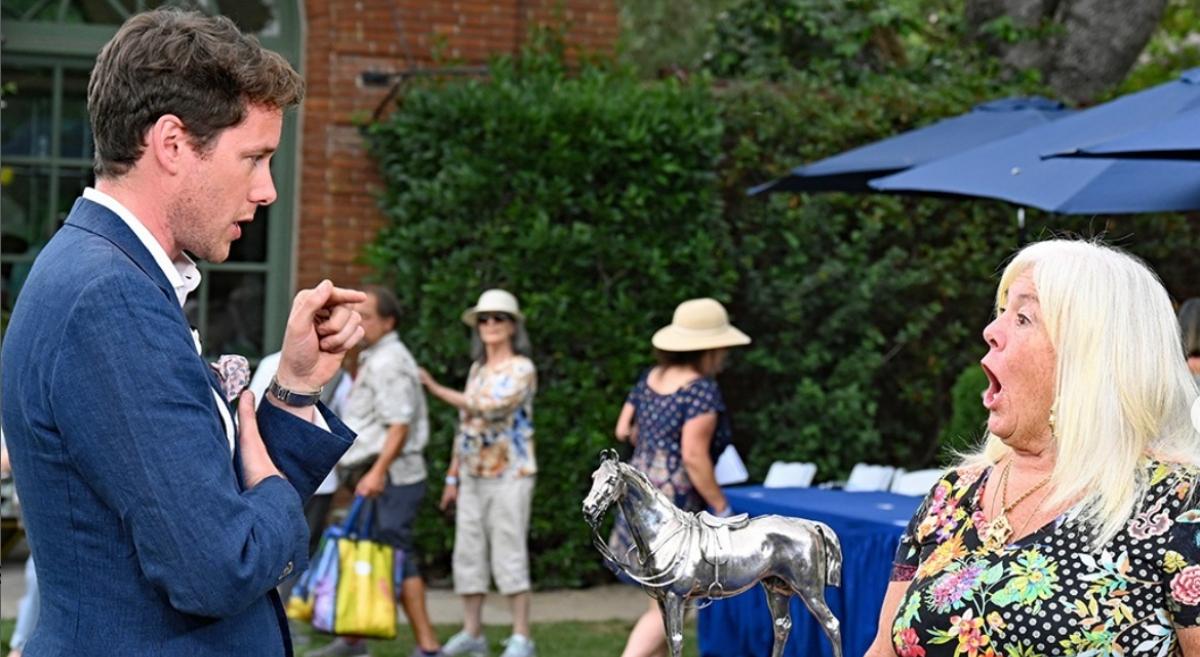 Get ready — PBS's popular series Antiques Roadshow may be coming to a city near you in summer 2023. The long-running series will stretch across five U.S. cities as collectors hope to turn a profit on their hidden treasures.
"Taking Antiques Roadshow across the country, meeting our event guests, and learning about their items each year brings the magic to our episodes," executive producer Marsha Bemko said in a statement.
Article continues below advertisement
Plus, for the first time in the show's history, the Roadshow will be heading to Alaska.
"It's long been a dream to take the show to Alaska, not only to discover treasures from the area but also to bring the splendor of the natural surroundings and important Alaska Native cultures to Roadshow viewers," the EP added.
Keep reading to find out which cities Antiques Roadshow will be visiting, and how you can score tickets.
Article continues below advertisement
'Antiques Roadshow' 2023 locations — the PBS show is visiting these five cities in 2023.
Season 28 of Antiques Roadshow will take place across five American cities. In summer of 2023, the crew will be heading to the following cities:
May 2: Baton Rouge, La.
May 16: Raleigh, N.C.
June 6: Akron, Ohio
June 13: Sturbridge, Mass.
July 11: Anchorage, Alaska
At this time, historical venue locations for each city have not yet been revealed. If you are looking to obtain a ticket to the Antiques Roadshow and get your historical items appraised, keep reading to find out how.
Article continues below advertisement
How to obtain tickets to Season 28 of 'Antiques Roadshow' in summer 2023.
With the popularity of the PBS series, it's no surprise that scoring a ticket to the coveted event can prove to be challenging for fans who wish to get their special items appraised by experts.
Unfortunately, fans are not able to simply show up on the day of the event and hope to gain entrance. Instead, Antiques Roadshow requires fans to apply for tickets in advance.
Article continues below advertisement
To obtain tickets to the Roadshow, people can enter the Antiques Roadshow Ticket Sweepstakes (deadline is March 13), Early Bird Tickets Contest (deadline is March 13), or enter via the Social Sweepstakes (deadline is Feb. 9).
"Ticket winners are selected from all eligible entrants in either the Antiques Roadshow Sweepstakes or the Antiques Roadshow Social Media Sweepstakes by random drawing. Each ticket holder may bring two items for appraisal," the website states. "Early Bird Tickets winners are selected at producer's discretion from among all Early Bird Tickets Contest submissions."
Each winner is given two tickets, and that individual is able to bring two items to be appraised by the experts at the event.
Antiques Roadshow Season 28 will air on PBS in 2024.