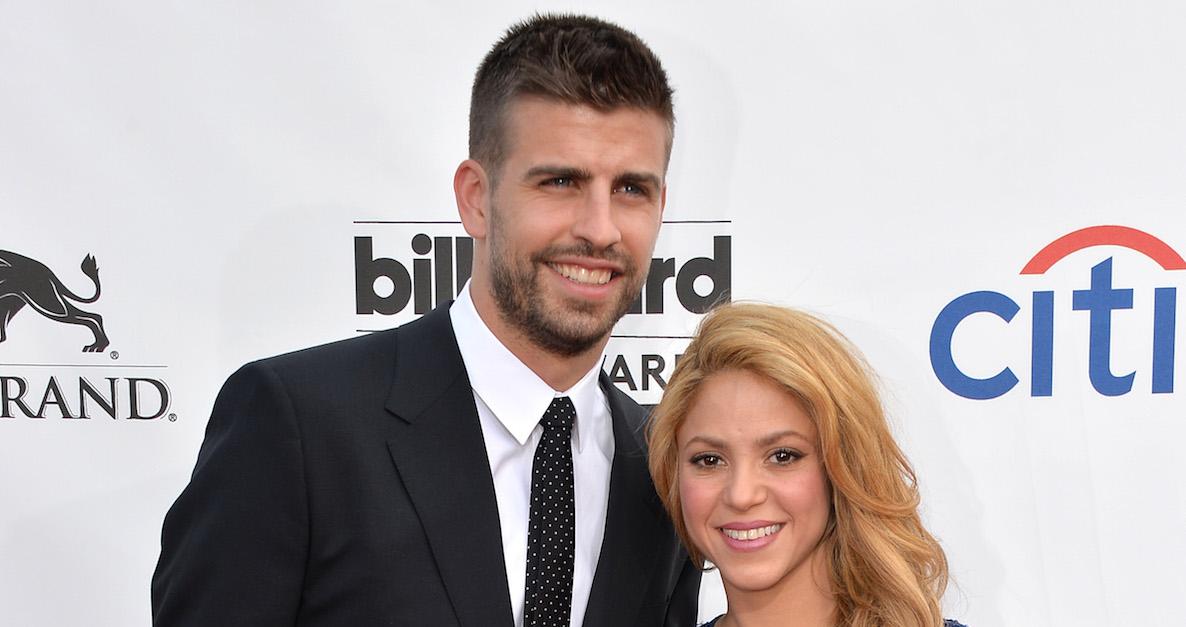 Shakira and Gerard May Not Be Married, But They're There for Each Other "Whenever, Wherever"
When it was announced that Shakira and Jennifer Lopez would be taking the stage during the halftime show of Super Bowl LIV, fans were stoked. In addition to maintaining relevant careers now, the two singers have been putting out hit after hit for decades. Viewers are expecting to see a mix of classic songs like "Jenny on the Block," and "I'm Real" from JLo, and "Whenever, Wherever" and "Hips Don't Lie" from Shakira.
Article continues below advertisement
Jennifer has been in an extremely public relationship with retired baseball player, Alex Rodriguez, since 2017 and their engagement news went viral in March of 2019. Shakira is also in a public, long term relationship too. She's been with soccer player Gerard Pique for years now, but are they still together?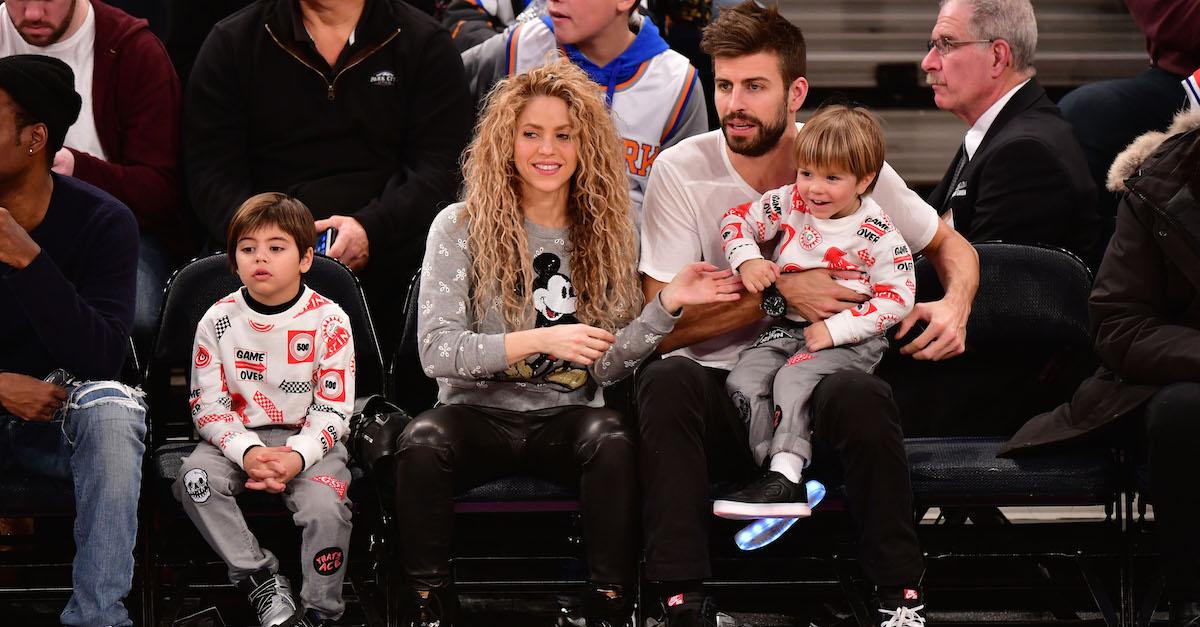 Article continues below advertisement
Are Shakira and Gerard Pique married?
Shakira and Gerard have yet to open up about walking down the aisle, but it doesn't mean that the pair isn't committed to each other. The couple has been dating for eight years.
The "She Wolf" singer announced that she was expecting her first child with Gerard in 2012, and they welcomed a son named Milan in January of 2013. Almost exactly two years later, Shakira and Gerard had a second son, named Sasha.
In a sit-down with 60 Minutes correspondent Bill Whitaker in January of 2020, the couple admitted why you likely won't ever see them walking down the aisle. When Bill pointed out that the couple was married in all ways except legally, Shakira was quick to point out that they definitely were not married.
Article continues below advertisement
"To tell you the truth, marriage scares the s--t out of me," Shakira said in the interview. "I don't want him to see me as the wife. I'd rather him see my as his girlfriend — his lover, his girlfriend, a little forbidden fruit. I want to keep him on his toes, and to think that anything is possible depending on behavior."
Article continues below advertisement
Though they have yet to wed, it's clear that they are committed to family. The family resides full-time in Barcelona, where Gerard plays center back for the FC Barcelona soccer team. The two have a picture-perfect family on social media, and they met at one of the world's biggest sporting stages.
How did Shakira and Gerard Pique meet?
Before Shakira even met Gerard, she was in a long term relationship with Antonio de la Rúa, a lawyer and the son of the former president of Argentina. The two were together for nearly over a decade, from 2000 to 2011. She had spoken out in interviews about how she did not feel the need to marry Antonio, as the two were essentially already living as a married couple.
Article continues below advertisement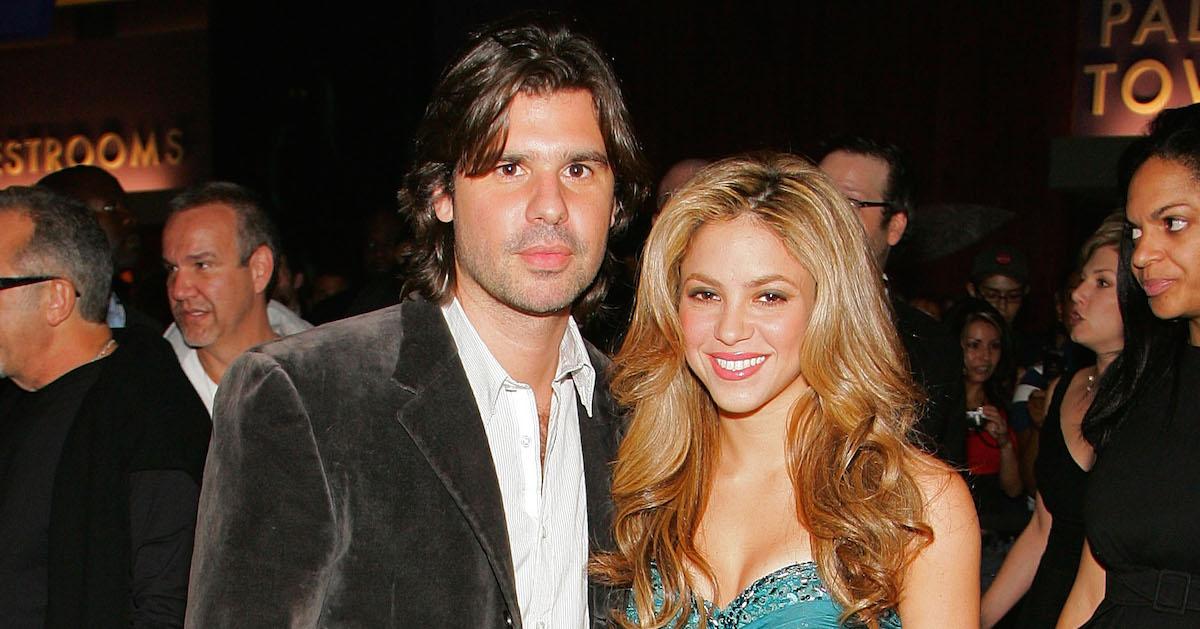 But, their bliss ended with a separation in 2010, which the singer assured fans would only be temporary. Antonio continued to oversee Shakira's business ventures, which turned ugly in 2012, a year after they permanently split. He ended up suing her for $100 million, but the case was soon dismissed.
Article continues below advertisement
Shakira took on the role of singing the official World Cup song, "Waka Waka," in 2010. While filming the video that would play for World Cup promos and during commercials, Shakira met Gerard Pique, who was playing for the Spanish national team. Gerard can be seen alongside Shakira and several other players in the music video. The pair spoke after the video was filmed, and they hit it off.
Article continues below advertisement
The couple shares a birthday, and they are exactly 10 years apart in age. Their bond was immediate for the soccer player, though the singer may have been reluctant to begin a serious relationship so soon after she was burned by her last one.
Gerard also spoke about their relationship in 2016 to TV3, saying that he knew he had to go to great lengths to see her again after filming the video (like getting to the World Cup final).
"It all started when we were in South Africa and I wrote to her. She was already there because she sang in the opening ceremony and I asked her what the weather was like. It is the typical stupid question, and the normal answer is to tell me to bring a jacket. But she started telling me what the weather was like in every single moment and it got to the point where I told her we would have to get to the World Cup final to see her again — she was singing at the final."
Article continues below advertisement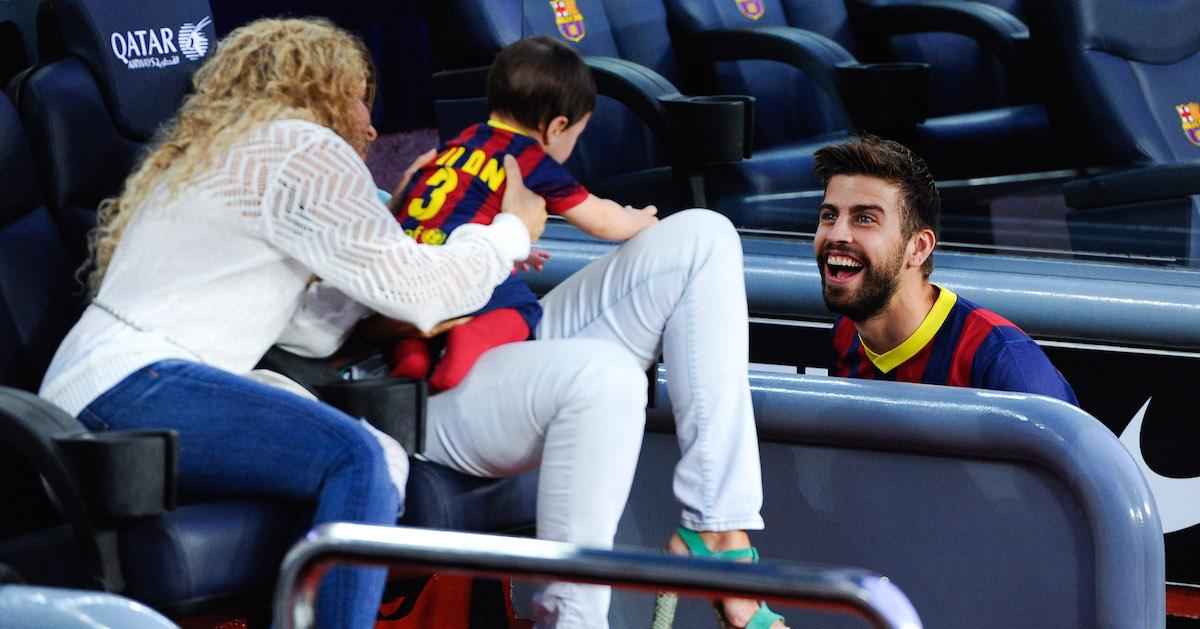 Gerard and the Spanish national team went on to win the World Cup that year, so he was able to reunite with Shakira. The rest is history, and they've been together ever since. We'll have to wait until the Super Bowl to potentially see the soccer star in the audience, rooting Shakira on.