Awkwafina Considered Other Bottled Water Brands Before Deciding on Her Stage Name
'The Farewell' actress and Golden Globe winner Awkwafina didn't think that she would professionally go by that name. Here's the origin of her stage name.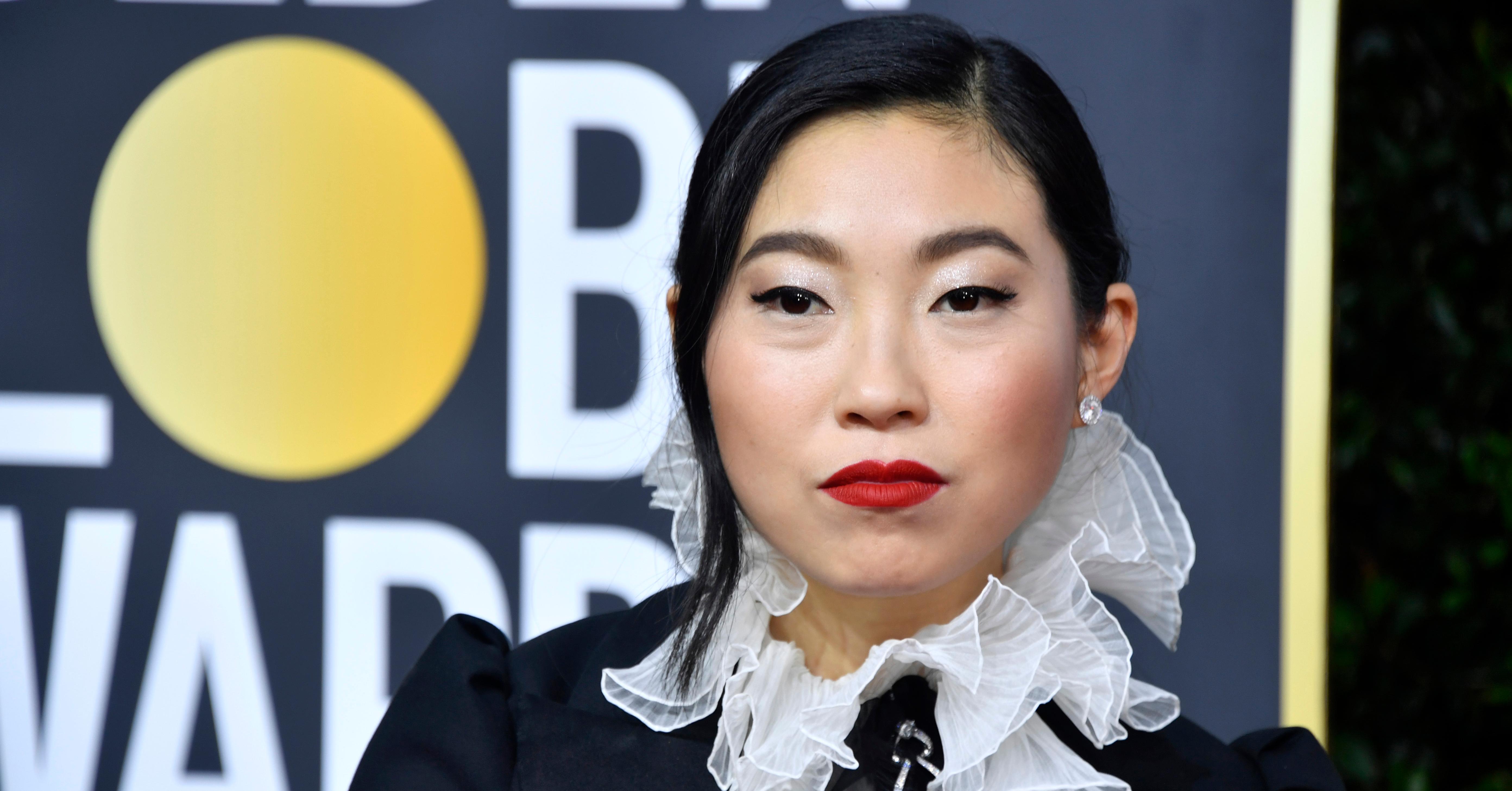 Actress and hip-hop singer Awkwafina made history at the Golden Globes this year by becoming the first Asian woman to win the award as a lead actress in any film category.
And when she started making a name for herself in the entertainment industry, she didn't think that people would actually continue to call her Awkwafina. So what's the origin of her stage name, and what is Awkwafina's real name?
Article continues below advertisement
What's the origin of Awkwafina's stage name? Her real name is Nora Lum.
Awkwafina's birth name is Nora Lum, but she developed the name Awkwafina while still in school.
She attended La Guardia in New York City where she received classical and jazz training for the trumpet. La Guardia is known for being the budding grounds for some well-known musicians and actors, including Nicki Minaj, Jharrel Jerome, and Azealia Banks.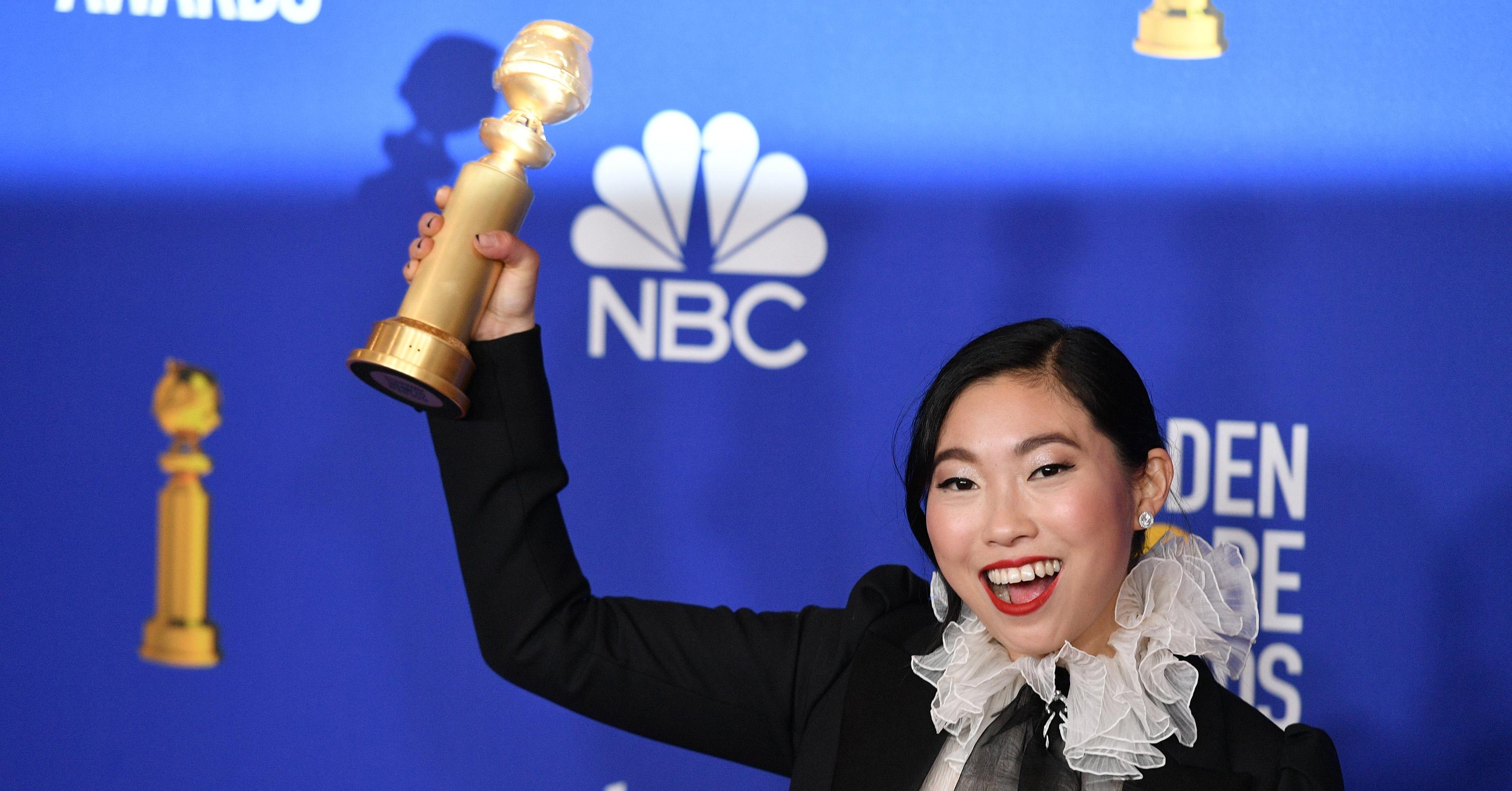 Article continues below advertisement
"I wanted something — at that point I never thought that people would actually call me 'Awkwafina,'" she told Jimmy Kimmel. "I just thought it would make me and my other friend, who at that time was my branding manager at age 16, you know, we would giggle."
She's also very well aware that it sounds like the bottled water brand (her Wikipedia page even opens with "Not to be confused with Aquafina").
When Jimmy joked if she'd considered other bottled water brands for her stage name, she said "Dassani, with two S's. We nixed that."
But while her stage name started as a joke between her friends, it ended up taking off when her music career started.
Article continues below advertisement
Awkwafina first gained attention for her rap songs.
Awkwafina made her entrance to the music industry with the song "My Vag," which was meant to be a play on the rap song "My D--k" by rapper Mickey Avalon. The song was picked up by different feminist outlets, leading to making music full time and releasing a mixtape.
"I was just trying to do what all my friends were doing," Awkwafina told The Daily Beast. "I was working a corporate job, but I really wanted to do music."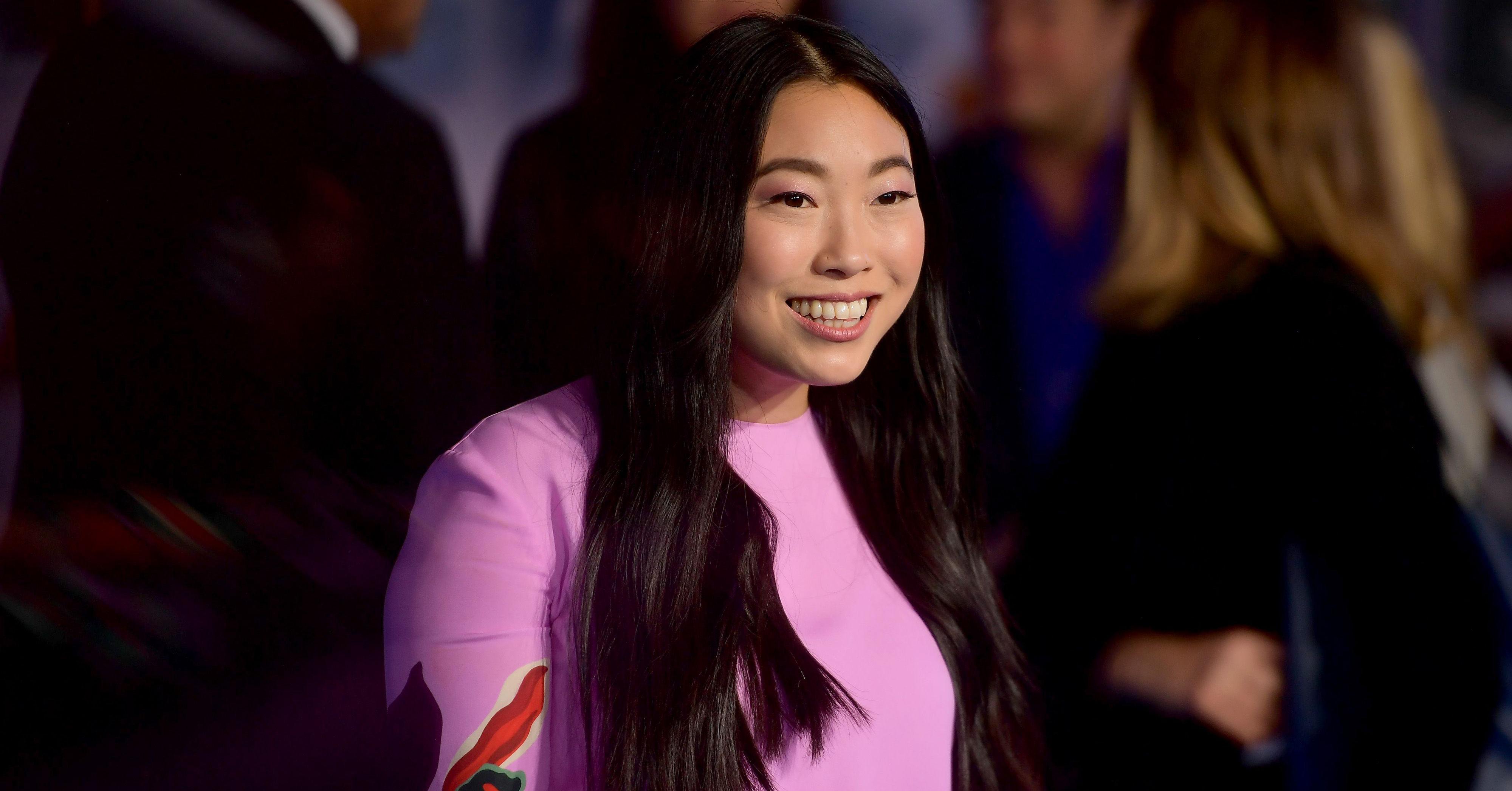 Article continues below advertisement
Her song, which was meant to be a comedic parody, received mixed responses from listeners, some saying it really wasn't a feminist song.
"It's a celebration of women," she said. "There aren't a lot of songs out there talking about vaginas in an in-your-face kind of way... I didn't write it as a feminist track because it would be depressing."
At the time, Awkwafina admitted she didn't have many female rappers or emcees on her radar to idolize, which she was hoping to change with her music.
But her family didn't want her to go into the entertainment industry.
While we're sure her family is proud of her for all of her achievements, Awkwafina admits that hip hop and acting was not the direction they hoped she would take.
"They're just cool with it, they didn't kick me out of the house or anything," she told Jimmy. "But to this day my grandma's like, 'You're not even acting, dude.' Like she saw the trailer for Crazy Rich Asians, and she was like, 'You're not even acting, that's just, like, you.'"
She said her dad hoped she would be an air traffic controller instead, but it clearly didn't pan out that way.
Awkwafina won a Golden Globe for her performance Billi in The Farewell, but also had supporting roles in Ocean's 8 and Crazy Rich Asians.