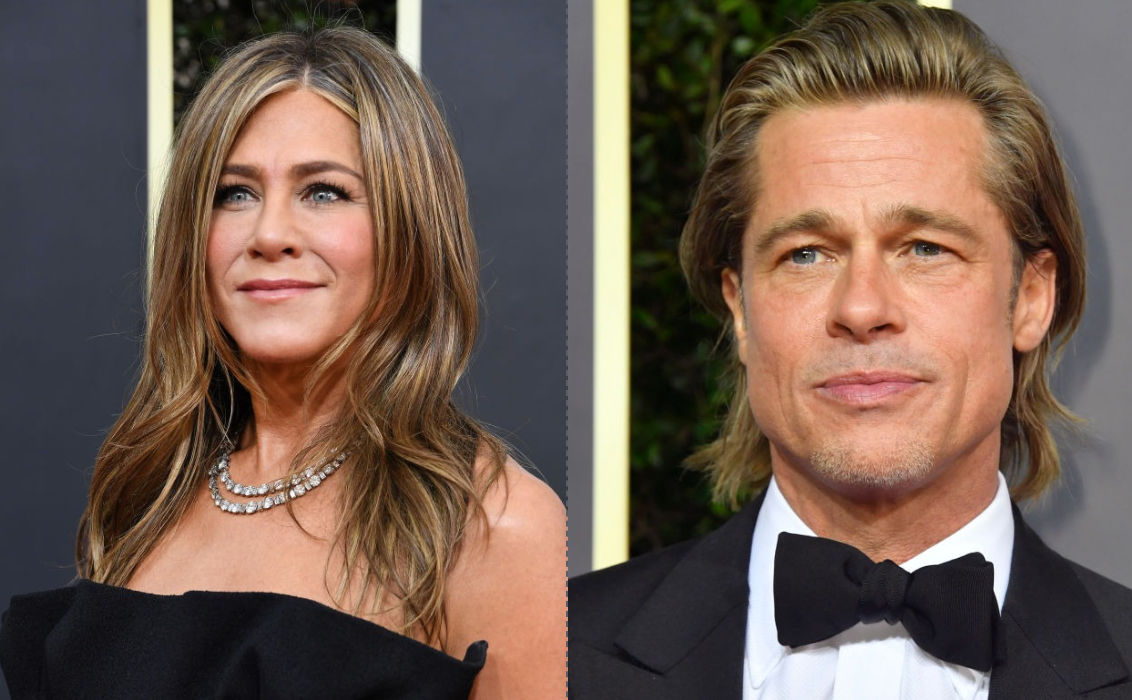 Brad Pitt and Jennifer Aniston "Reunited" at the 2020 Golden Globes
The 2020 Golden Globes are off to a zesty start. Host Ricky Gervais has already slammed every celeb in the room, Bill Hader and Rachel Bilson made their relationship Golden Globes official on the red carpet, and...Brad Pitt and Jennifer Aniston have reunited. In proximity, at least. Nonetheless, everyone is freaking out that the two are on the red carpet at the same time. In fact, the former couple is sitting super close to each other in the auditorium as well.
Article continues below advertisement
What's going on with Jennifer Aniston and Brad Pitt? 
As of yet, it seems like Jennifer Aniston and Brad Pitt are just being mature grownups who were once married. The actors were both nominated for Golden Globes — Jennifer is up for Best Actress for The Morning Show and Brad is up for Best Supporting Actor in Once Upon a Time in Hollywood. "I'll run into Jen; she's a good friend. The second most important reunion of her year," Brad told Entertainment Tonight on the red carpet before the show started.
Article continues below advertisement
A source told In Touch that "Brad's table is right at the front, and Jen's table is directly behind," so the two won't be able to escape each other. Not that they want to, apparently!
How long were Brad Pitt and Jennifer Aniston married?
Jennifer and Brad were married from July 2000 to October 2005. Jennifer married Justin Theroux in 2015, but the two got divorced in 2017. Brad, on the other hand, married Angelina Jolie in 2014 (the two met and started dating in 2005 — it's long been speculated the two fell in love on the set of Mr. and Mrs. Smith while Brad and Jennifer were still married). Brad and Angelina got divorced in 2016.
Article continues below advertisement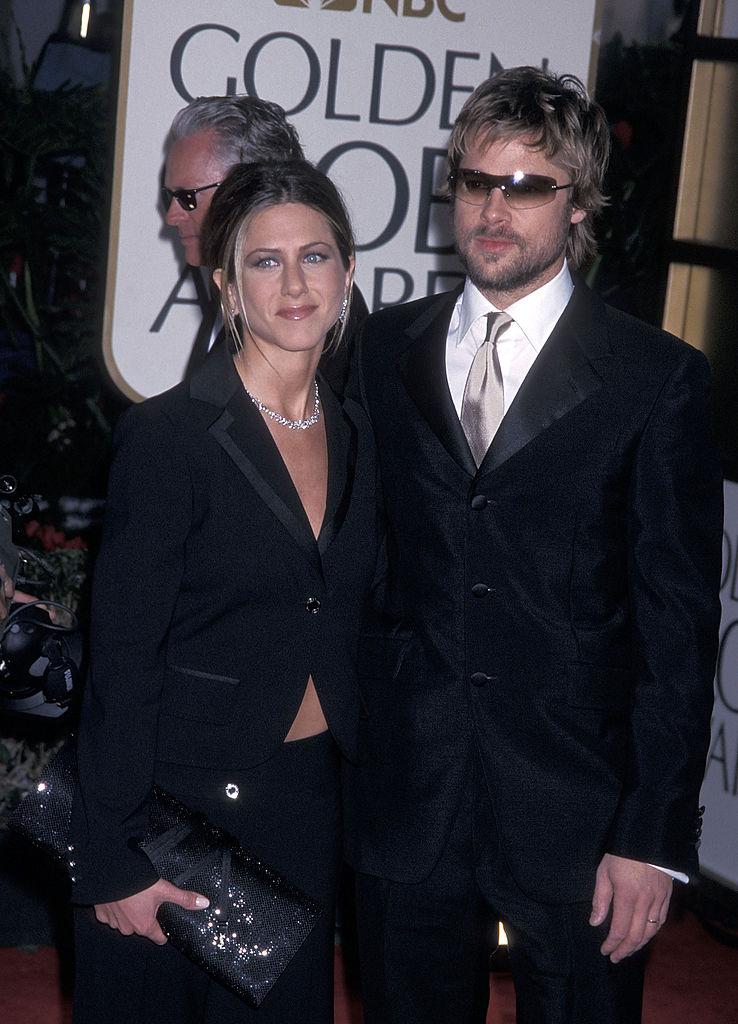 Is Jennifer Aniston married now?
Jennifer is currently single, as is Brad — which is why fans are so psyched about this reunion. Not that it's their first since Jennifer's divorce. Jennifer recently hosted a Christmas party, and sources say Brad Pitt attended. Brad also went to her 50th birthday party back in February 2019. "They have been in touch a few times since her birthday and are keeping it friendly," a source told PEOPLE.
Will Jennifer Aniston and Brad Pitt ever get back together?
Never say never. According to more sources, "Brad wishes he'd handled the end of their marriage in a more thoughtful manner. He asked for Jen's forgiveness a long time ago, and she gave it." Whether or not Jen and Brad get back together, both actors seem to be in good places after the end of their respective marriages. Above all, friendship is the most important. But hey, we'll keep our eyes open for more run-ins.