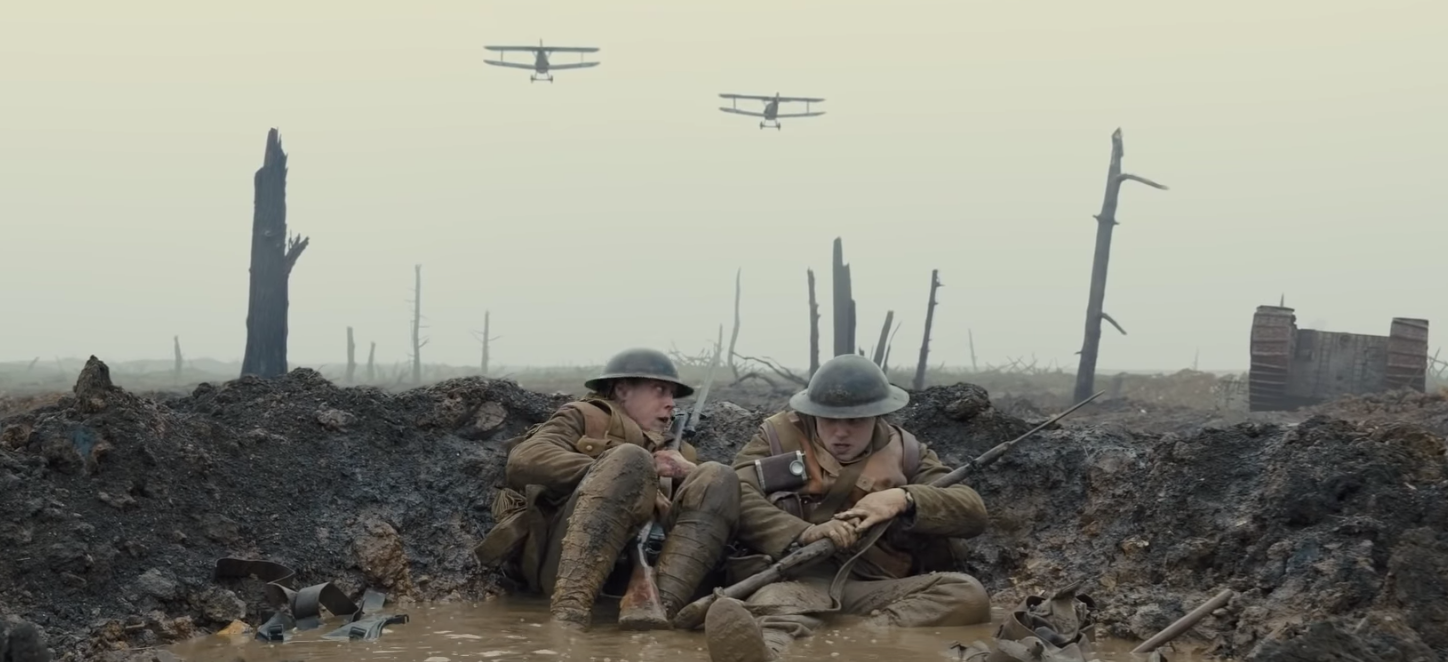 Golden Globe-Nominated War Drama '1917' Is Based on a True Story of Bravery
The 2020 Golden Globes are almost here, and the competition is fierce. The most buzzed-about category is Best Picture, Drama. The contenders are: 1917, The Irishman, Joker, Marriage Story, and The Two Popes. And many people feel like it's 1917 up against The Irishman. Chances are, you probably streamed The Irishman over Thanksgiving break — but did you watch war flick 1917? While The Irishman is a gorgeously-written gangster drama that earned much acclaim, some think the epic WWI story will be the film that earns the award.
Article continues below advertisement
A quick summary of what 1917 is all about.
Directed, produced, and co-written by Sam Mendes, 1917 is a war drama that focuses on two young British soldiers who are fighting in World War I. These soldiers are given orders to deliver an important message to the 2nd Battalion of the Devonshire Regiment: They need to call off an attack on the Germans because it's been discovered that the German Army basically faked out the British Army in retreating to the Hindenburg Line and are planning on ambushing the 2nd Battalion.
Article continues below advertisement
One of the main characters, Lance Corporal Blake (Dean-Charles Chapman), has a brother in the 2nd Battalion, so it becomes a very personal mission. If he fails, then his brother almost certainly dies. He chooses another soldier, Lance Corporal Schofield (George Mackay), to accompany him on his journey to reach the 2nd Battalion before they reach the Germans.
Spoilers: How does 1917 end?
Don't read this paragraph if you want to watch the movie first! But if you really just want to know: Blake dies before he's able to reach his brother. He and Schofield witness a German plane crash and they attempt to save the pilot. The pilot, in return, stabs Blake and kills him. Schofield ultimately kills the pilot and says goodbye to his friend. After that, Schofield ends up in a destroyed French village, where he takes out a German sniper, but gets hurt and passes out in the process.
Article continues below advertisement
He comes to in the home of a French woman who has a child. Schofield leaves her food before he goes, and kills another German soldier as he flees the village. The soldier finally makes it to the 2nd Battalion, except that the attack has already commenced. He runs directly across the battlefield and tells Colonel Mackenzie (Benedict Cumberbatch) about the change in plans.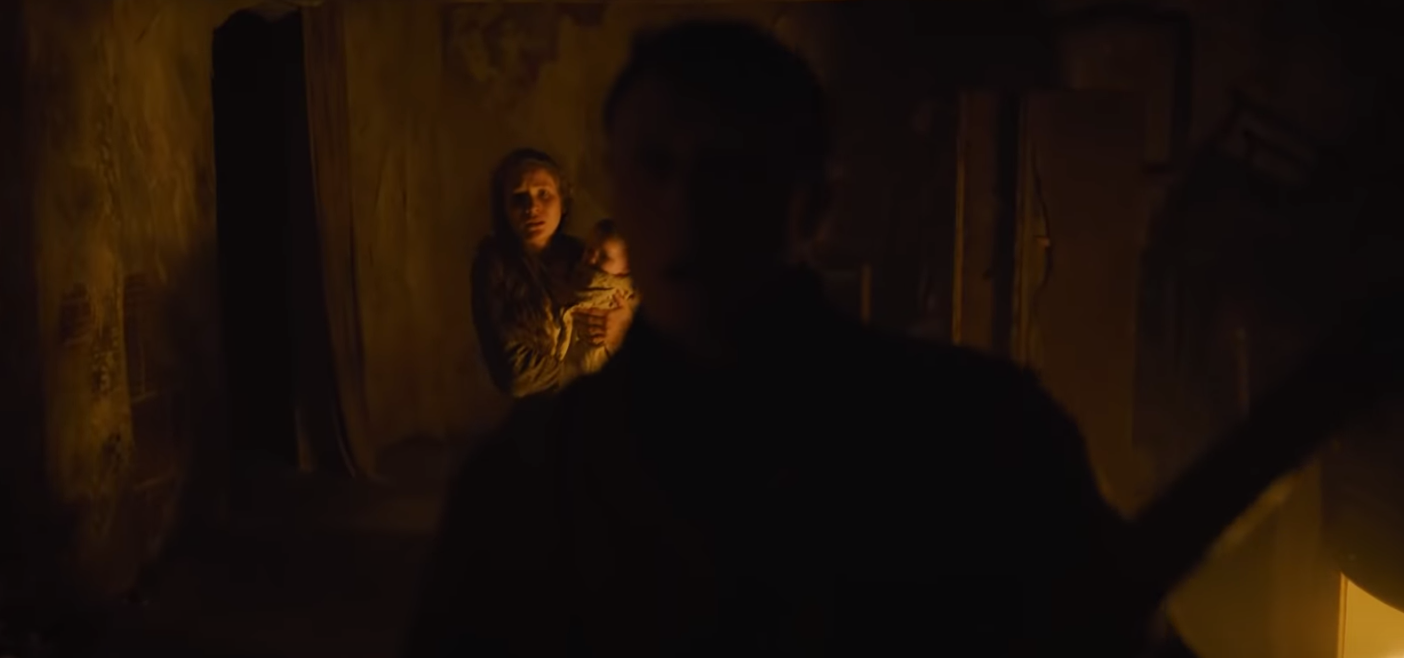 Article continues below advertisement
Luckily, he calls the attack off, and nobody else gets hurt or killed. Schofield sadly tells Blake's brother that Blake died trying to save him and the Battalion. Blake's brother thanks him for everything, and this leaves Schofield alone. The soldier, who's exhausted nearly to death, gets a chance to rest, to stop running away from death and violence, and to process everything that happened. It's not the happiest ending (are war movies really known for that, though?), but it's a triumphant one.
Is 1917 based on a true story?
1917 is indeed based on Sam Mendes' grandfather Alfred's time in WWI, but most of the film and its characters are fictional. Mendes shared the story on a Variety podcast, telling listeners, "I had a story that was a fragment told to me by my grandfather, who fought in the First World War. It's the story of a messenger who has a message to carry. And that's all I can say. It lodged with me as a child, this story or this fragment, and obviously I've enlarged it and changed it significantly. But it has that at its core."
Article continues below advertisement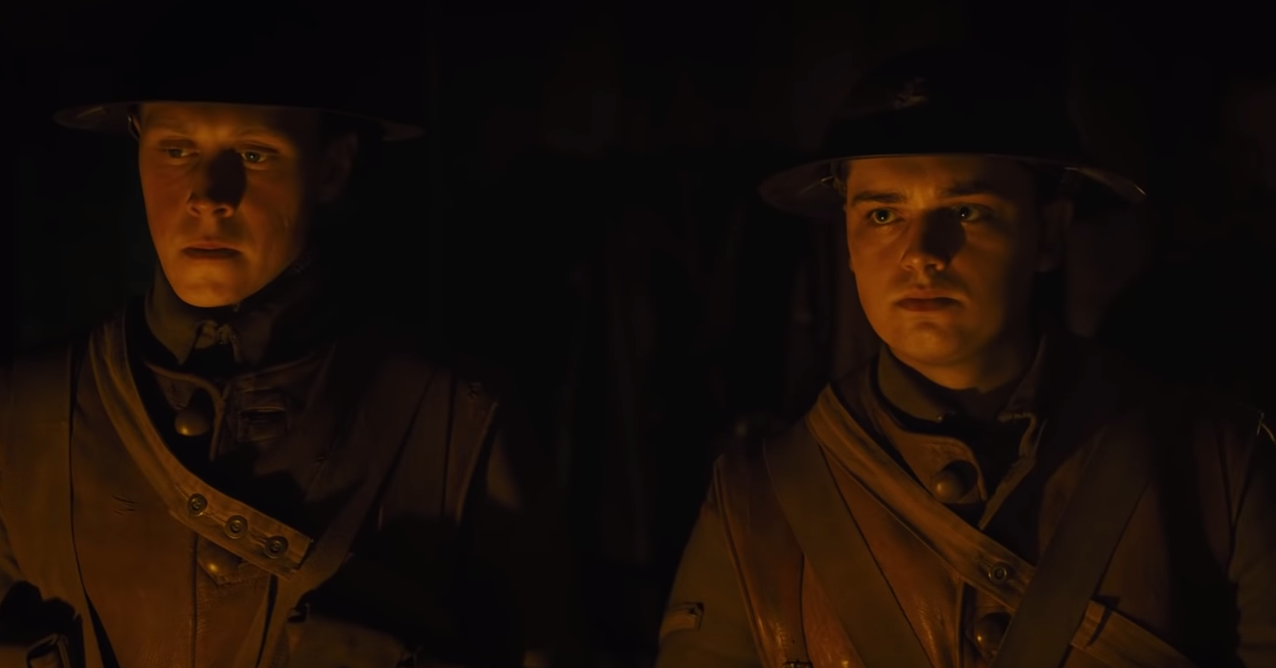 It turns out, Sam's grandfather was the messenger. According to History vs. Hollywood, Trinidad-born Alfred joined the British Army in 1916 when he was just 19 years old. He served the 1st Battalion Rifle Brigade and was then sent to Oisemont, France. He then went to serve at the Battle of Passchendaele in Belgium, where the British Army suffered a huge loss. 158 out of 484 men in the Battalion were either killed, hurt, or went missing.
Article continues below advertisement
Alfred's commanding officer ordered a soldier to find the positions of the ones who survived, and Alfred volunteered to do this — seemingly alone. Alfred actually wrote a memoir titled Autobiography of Alfred H Mendes 1897-1991, and described the mission. He stated, "I had done a signalling course and although it bore little relationship to the job at hand, I felt myself under an obligation to the battalion. I volunteered." It sounded like the young man had almost no training to do what he needed to do, and he did it anyway.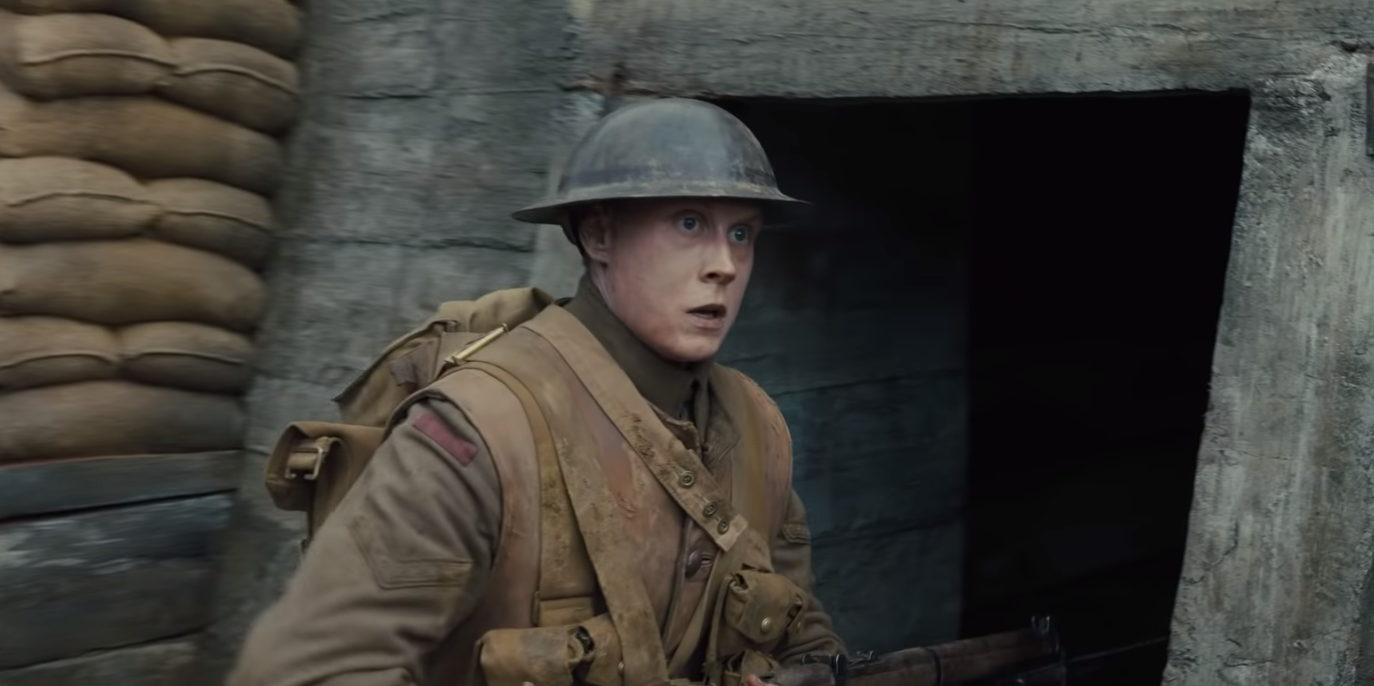 Article continues below advertisement
In the end, Alfred's story was very similar to Schofield's (although he didn't have a brother to save, nor a partner-in-crime). Alfred found many surviving soldiers and rescued them. "In spite of the snipers, the machine-gunners and the shells, I arrived back at C Company's shell hole without a scratch but with a series of hair-raising experiences that would keep my grand and great-grandchildren enthralled for nights on end." He was awarded the Military Medal.
Where can I watch or stream 1917?