Who's Ricky Gervais's Girlfriend? Everything You Need to Know About the 2020 Golden Globes Host
Plan on watching the 2020 Golden Globes? The best part is always who's hosting, and this year it's Ricky Gervais. Find out who Ricky Gervais is dating, what he said about Ben Affleck and Mel Gibson, and what to expect at this year's Golden Globes!!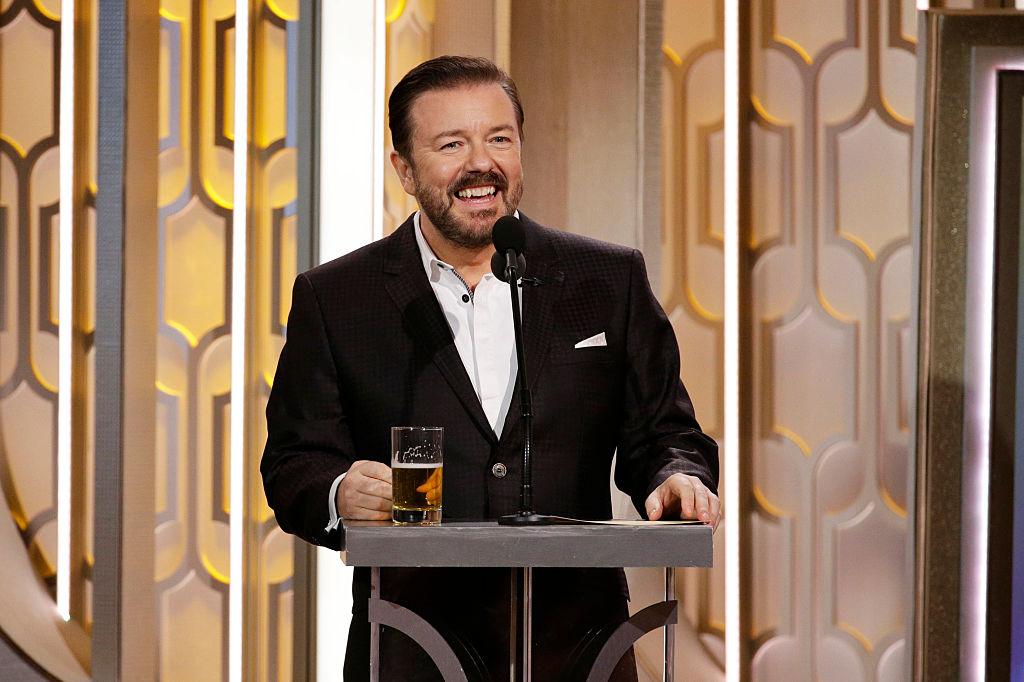 The 2020 Golden Globes will be airing on Sunday, January 5, so we hope you have your themed menus ready for your Oscars-viewing parties and bets prepared for who will be taking home the golden trophies! The most fun (or cringe-worthy, depending on the year) part of award show season, though, is being entertained by the Golden Globes host who will be walking us through the entire evening — jokes and heartfelt speeches and all.
Article continues below advertisement
This year, Ricky Gervais (who is known for savagely and hilariously blasting celebs on stage) is hosting the 2020 Golden Globes for his fifth, record-breaking time. Here's everything you need to know about the comedian/actor/writer/director/producer/musician, and his Golden Globes past before Sunday's star-studded event.
Article continues below advertisement
First of all, does Ricky Gervais have a girlfriend?
Because, priorities! Yes, Ricky totally has a girlfriend, and her name is Jane Fallon. The 57-year-old is a best-selling author (she wrote books such as The Ugly Sister, Strictly Between Us, and Faking Friends) and former TV producer (she worked on the series Teachers, and This Life, among others). Jane and Ricky met and started dating in 1982 while in college at the University College London. That's right: the pair has been together for 38 years. Someone please give *them* an award!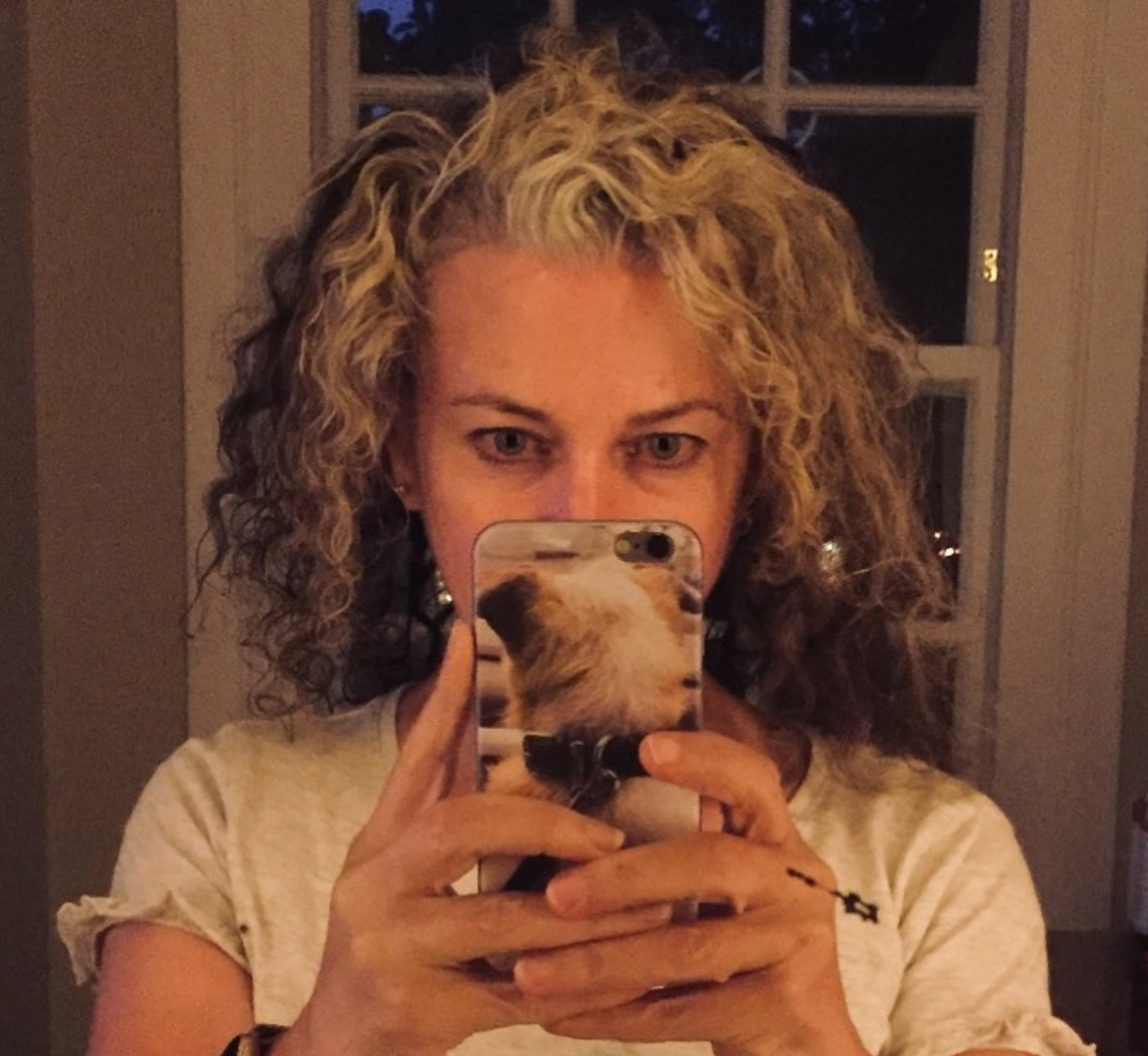 Article continues below advertisement
And the couple has really been through it all, including living in what sounds like a closet from hell when they first met. "Our first flat was a one-room in a place called Kings Cross, which was a really rough area. I think it was above some sort of seedy sauna. That's all we could afford. Our little bed was in this room. I could open the fridge from the bed," Ricky told PEOPLE back in 2017.
Ricky added, "It was a shared toilet with the other flats, so if I needed a wee in the night, I just popped in the sink...I remember once Jane, in her hazy state, just going, 'Oh at least take the dishes out first."
Article continues below advertisement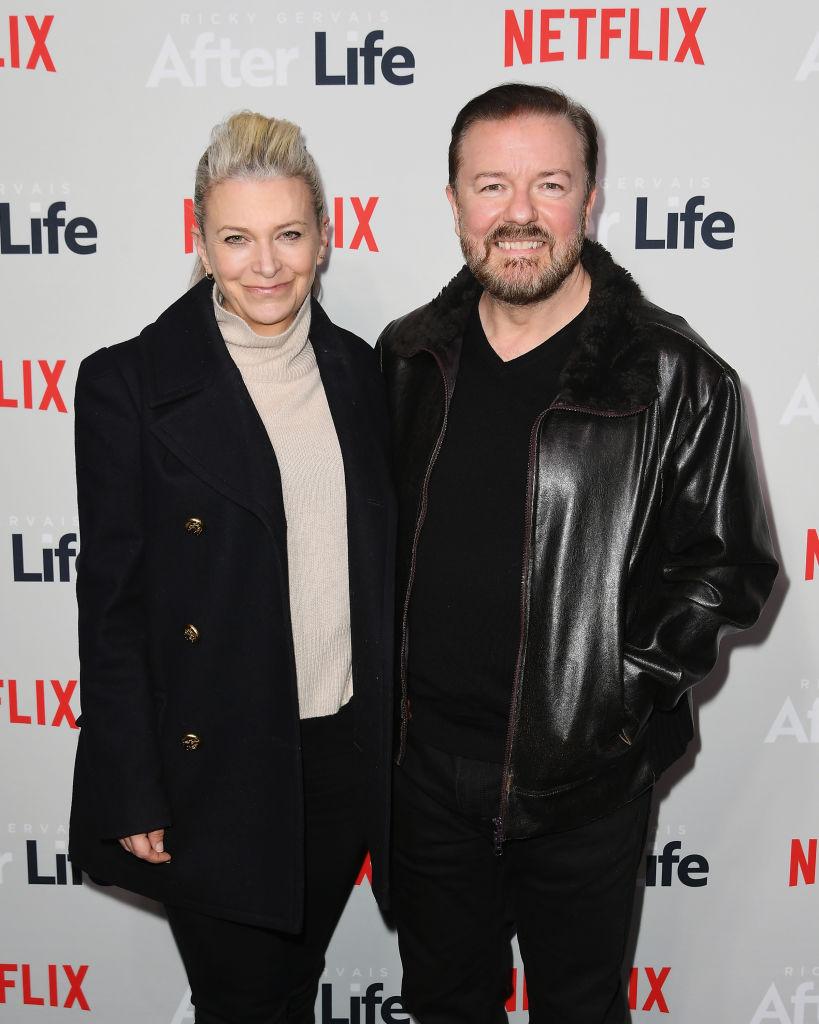 Do Ricky and Jane have any children?
Ricky told Ellen Degeneres that the couple decided not to have kids — it just wasn't something that really suited their lifestyle. The comedian said, "I'd worry sick about a baby. I have a cat and I worry about that. I check the door three times before I go out. I put food and water in every room in case the door closes and he's peckish for 20 minutes."
Article continues below advertisement
He added, "There's loads of reasons why I don't have kids. The world is overpopulated, no one's sitting around going, 'Oh Rick's not going to have kids, we're going to run out, there's loads.'" Jane also told Marie Claire (according to Hello Magazine): "I remember steeling myself, trying to imagine what I would do if [Ricky] had a change of heart. I was so convinced of my decision that I couldn't even imagine the alternative. It turned out he had been having the same anxiety about me. Cue much relief and celebration."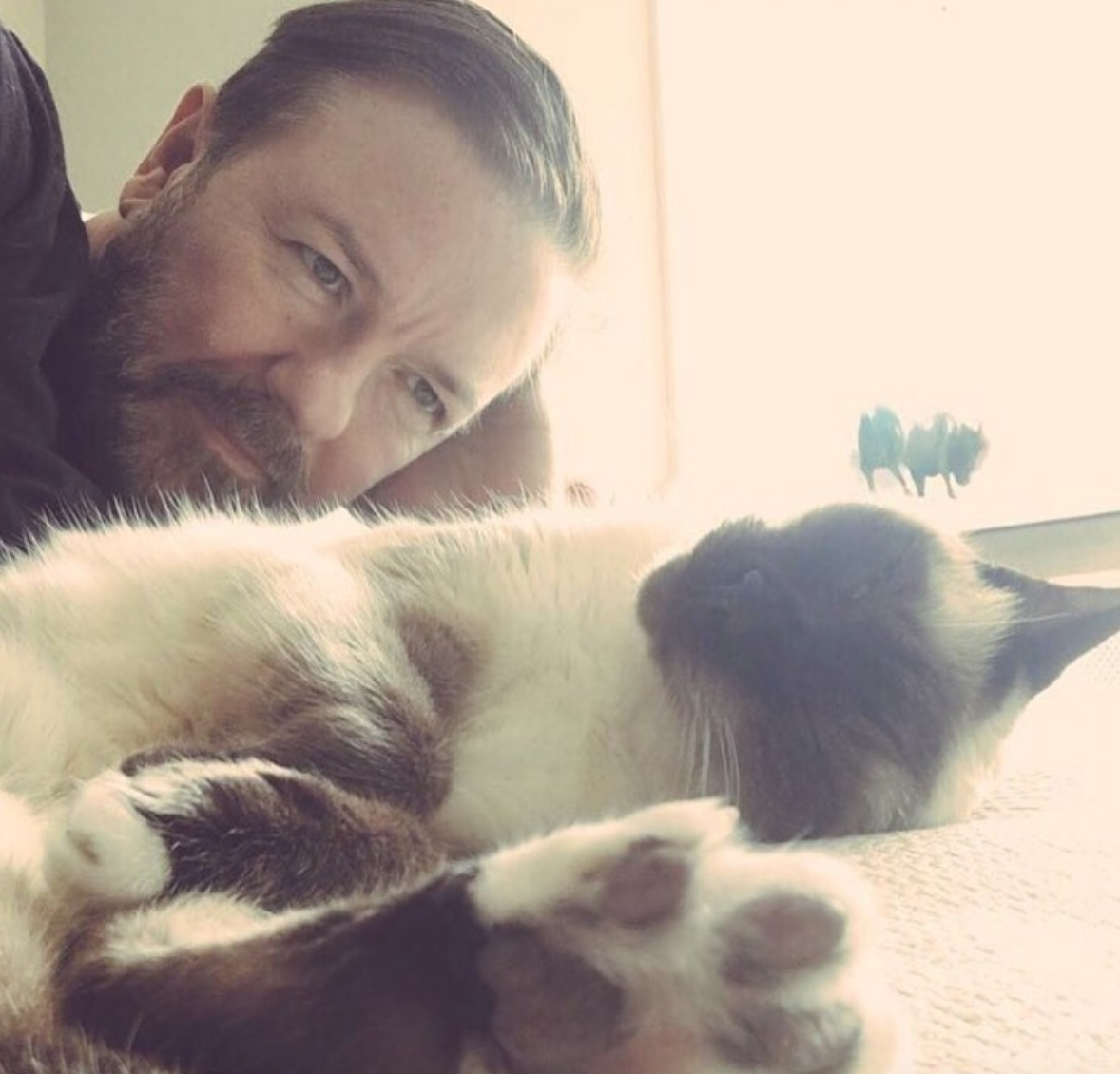 Article continues below advertisement
What ever happened to Ricky Gervais and Ben Affleck?
If we're talking about Ricky and the Golden Globes, then we might as well address what happened with Ricky and Ben Affleck at the 2016 Golden Globes. Here's a recap of what happened: When introducing Matt Damon to the stage, Ricky told the crowd, "[Matt Damon] is also the only person who Ben Affleck hasn't been unfaithful to. Please welcome Matt Damon." Ouch! What can we say? When you've been with someone for 38 years, maybe it does kinda give you the right to be judge-y.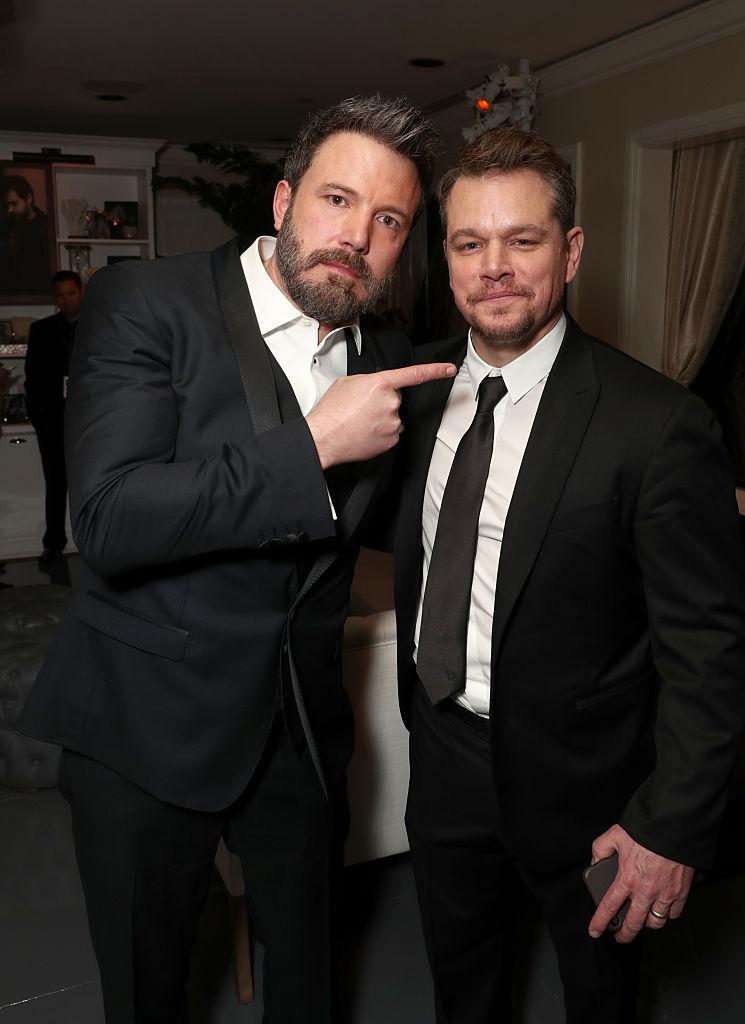 Article continues below advertisement
Ricky's joke came after Ben's split from Jennifer Garner after it was discovered he was cheating on her with their nanny, Lindsay Shookus. Ben told The New York Times, "It's the way Ricky Gervais perceives me, I suppose. Whatever. I've had jokes made at my expense before. It's part of the deal." Jennifer took the whole thing with pure class, telling Vanity Fair, "People have pain — they do regrettable things, they feel shame and shame equals pain. No one needs to hate him for me. I don't hate him. Certainly we don't have to beat the guy up."
Okay, what about what Ricky Gervais said about Mel Gibson?
During the same 2016 Golden Globes, Ricky asked Mel Gibson, "What the f**k does 'sugar tits' even mean?" Which was a reference to the offensive remark Mel made when a female police officer arrested him for a DUI ten years earlier. He was actually referring to a joke about Mel that he made in 2010.
Article continues below advertisement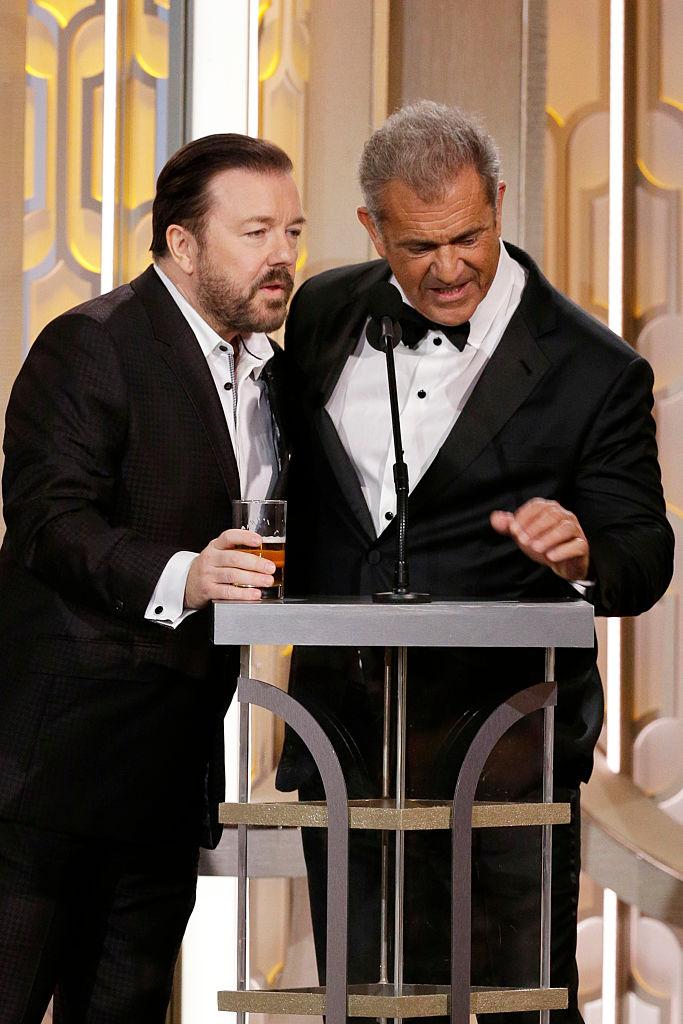 Ricky told the crowd, "A few years ago on this show, I made a joke about Mel Gibson getting a bit drunk and saying a few unsavory things. We have all done it. I wasn't judging him. But I now find myself in the awkward position of having to introduce him again. Listen, I'm sure it's embarrassing for both of us." He went on, saying, "I blame NBC fo this terrible situation. Mel blames...we know who Mel blames. I still feel really bad about it, Mel's forgotten all about it, apparently. That's what drinking does."
Article continues below advertisement
Ricky was referring to the anti-Semitic remarks Mel made in 2006 while getting arrested for his DUI (Mel's excuse was that he was simply drunk and grumpy). "I want to say something nice about Mel before he comes out, so...I'd rather have a drink with him in his hotel room tonight than with Bill Cosby," Ricky said. Ricky left and came back to the stage, holding a beer. To this, Mel responded, "You don't need to leave your drink here, I'll put you to sleep another way." Awkward!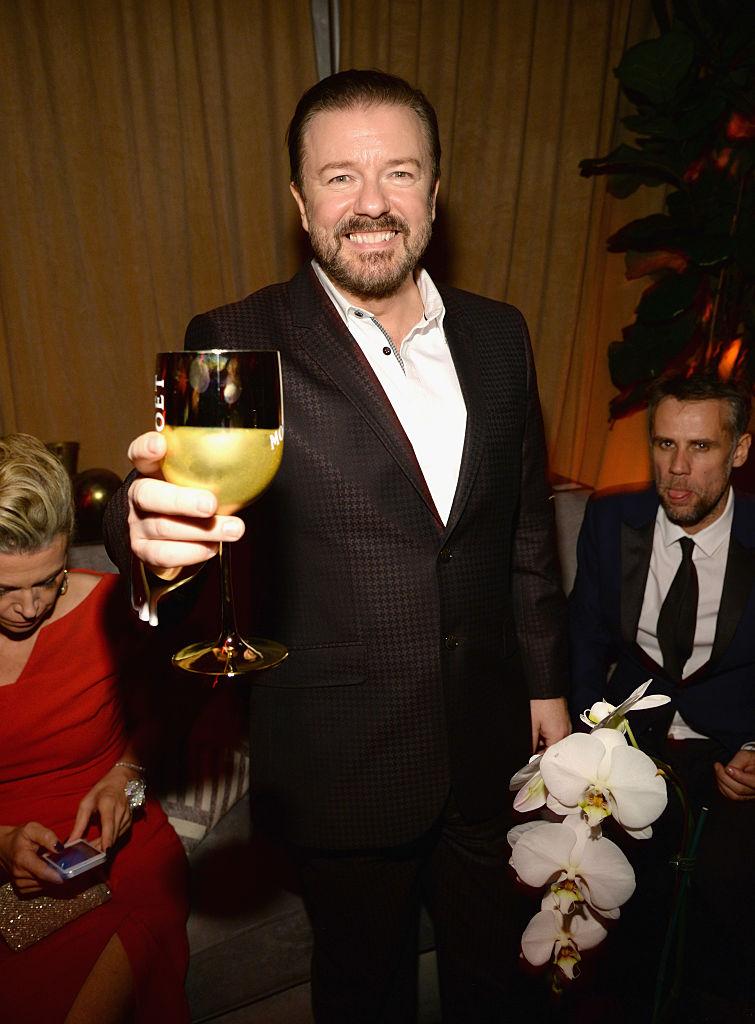 Article continues below advertisement
Does this means Ricky will go after another actor this year?
According to Ricky, maybe not. But we have our doubts. The comedian recently told The Hollywood Reporter, "Well I don't think this time [any] individuals are [in my firing line]. I think I'll go after the general community. I'd go after cinema and I'd go after television and I'd go after actors and I'll go after pretension and hypocrisy."
He added, "You know what I mean? I'd go after those big, nebulous things where they can all feel I'm not picking on any one person. I'm never going to point to someone and say, 'You had a bad year, mate', you know?"
Somehow, we're not convinced — but we'll find out for sure this Sunday on NBC. The show starts at 5 p.m. PST!