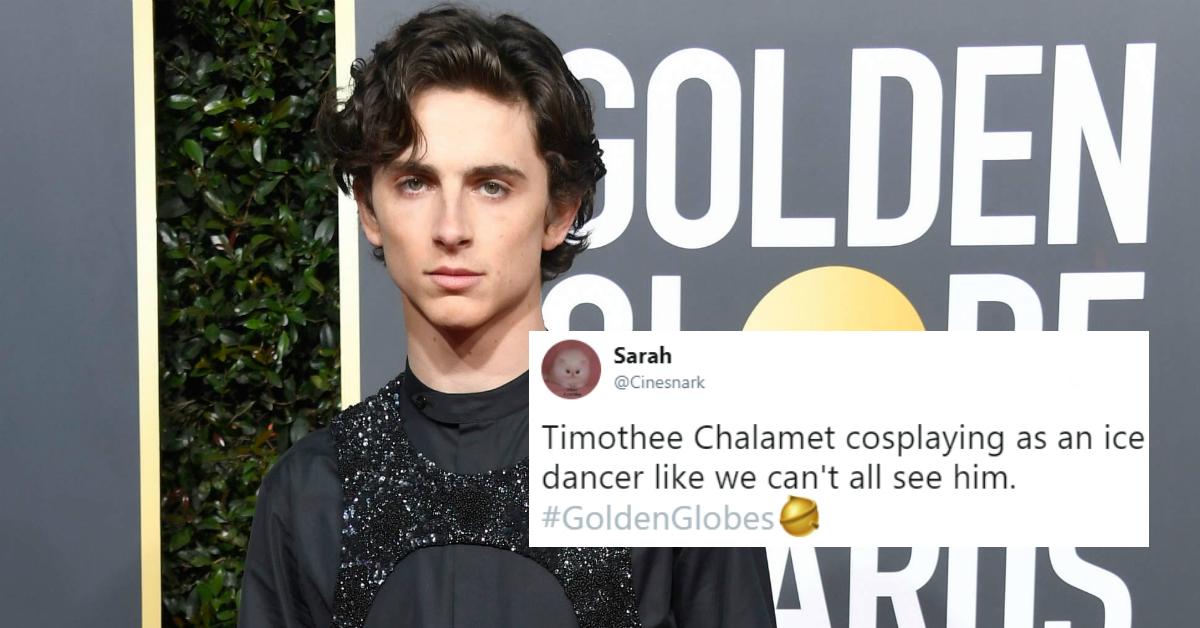 These Are the Weirdest Golden Globes Outfits of 2019
By Mustafa Gatollari
Even though everyone knows awards shows are just excuses to get a bunch of stars in the same room for a relatively low amount of money to make a profit off of advertising dollars, we still watch them. Because, duh, they're star-studded affairs. Never mind that the stars aren't really acting or performing per se, just looking like their glamorous selves, posing for pictures, and giving speeches about how thankful they are that they've got better lives than us.
The Golden Globes, AKA, the appetizer to the Oscars, is no different. Artists lined up on the red carpet to strike some poses this year, just like all the other years before, but some did so in outfits that were hella unconventional.
I mean, hella unconventional.
Like Timothee Chalamet's sparkly jumper.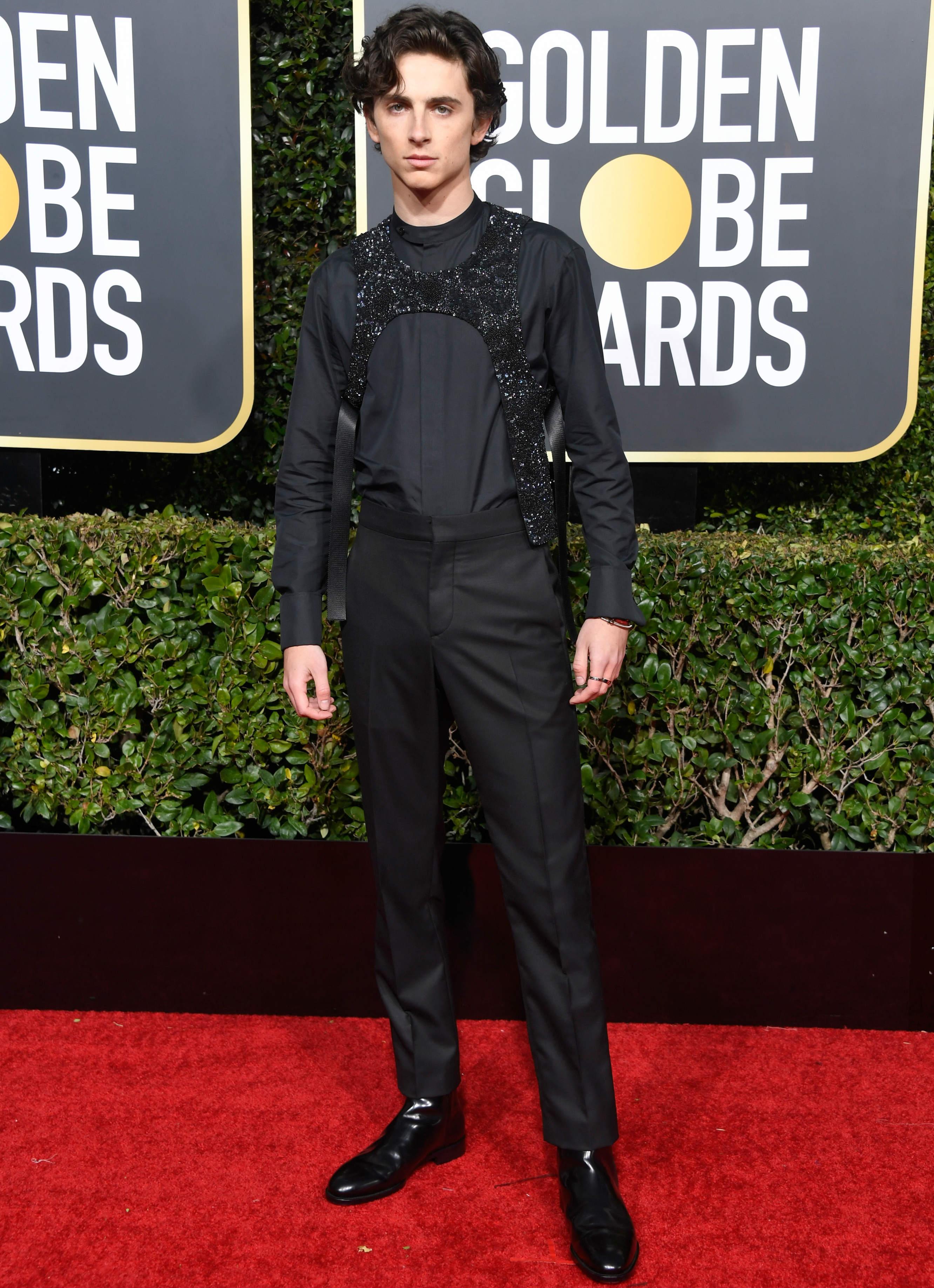 The young and talented actor rocked a sequined harness as part of his outfit.
A sparkly harness courtesy of Louis Vuitton. Don't even know where one would purchase something like this.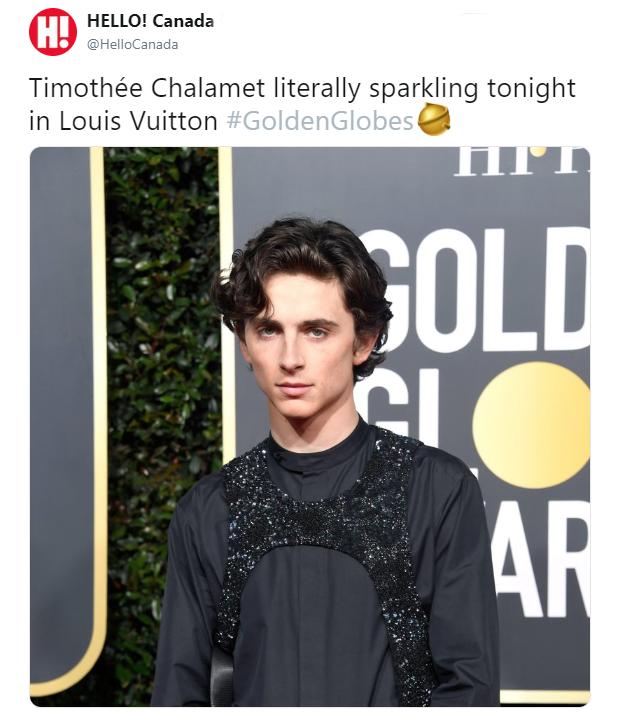 Then again, I mostly get my clothes from hotel lost-and-founds, so I'm not really one who'd know about these things.
People quickly became obsessed with the get-up and immediately started making memes of it.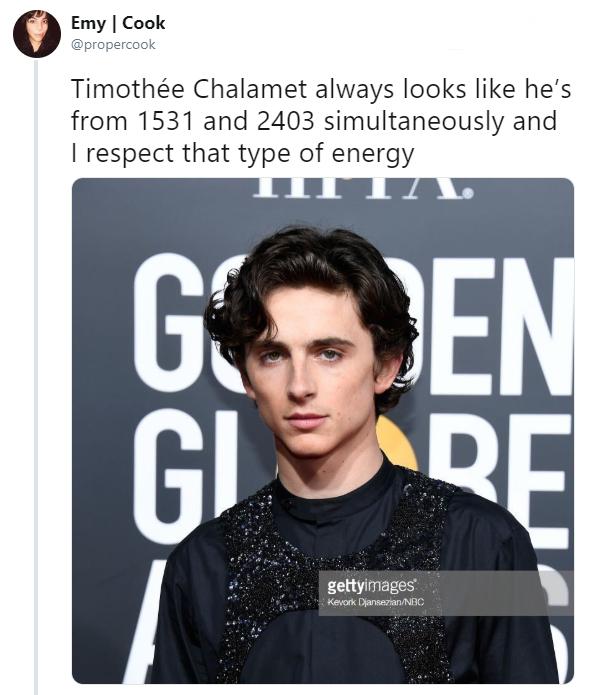 They referenced the young star's timeless feel. I can't help but agree.
Some people really dug the harness look.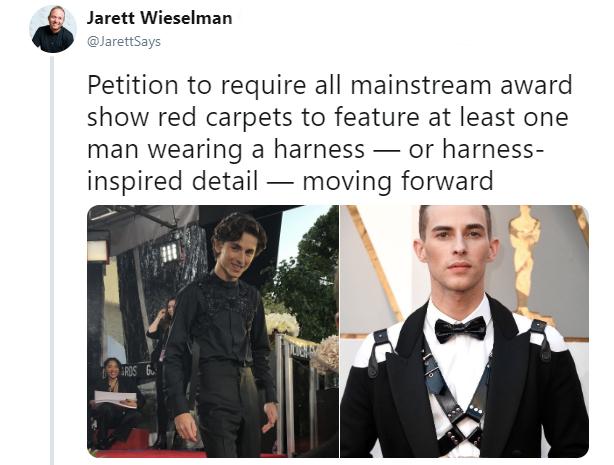 But instituting that kind of harness rule would be a nightmare to enforce.
Others pointed out that he looked exactly like a figure skater.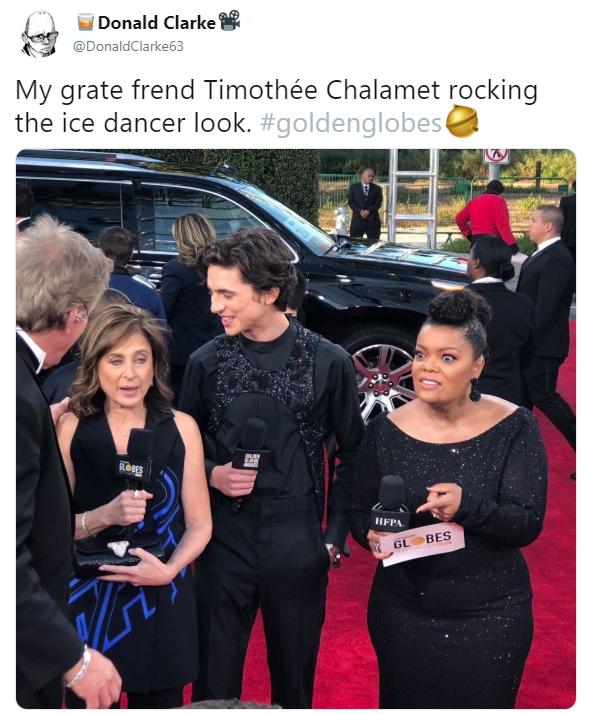 Can't you imagine him gliding to a Steve Winwood song before launching himself into the air?
More than one person thought so.

Fans were proclaiming that Chalamet easily took home the mantle of best-dressed male.

Do you think he pulled the outfit off?
There were certainly some people who didn't think so.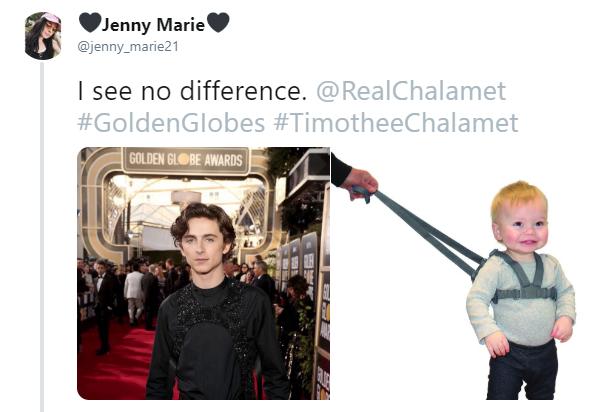 Especially because he was missing the leash attachment.
Maybe it would've made more sense without a shirt.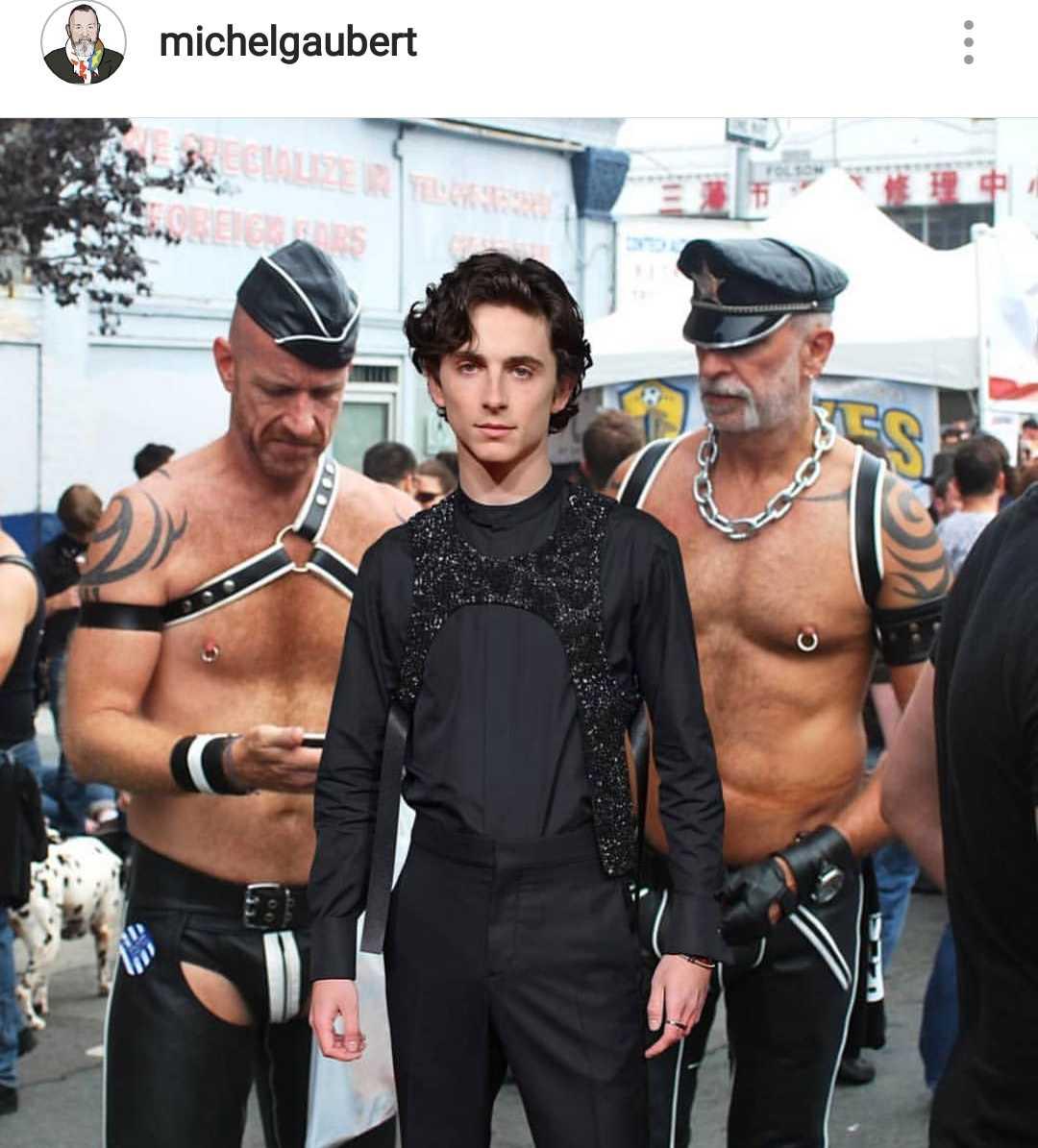 I don't know if LV makes nipple rings, though.
People were unforgiving of Sandra Bullock's multi-colored dress.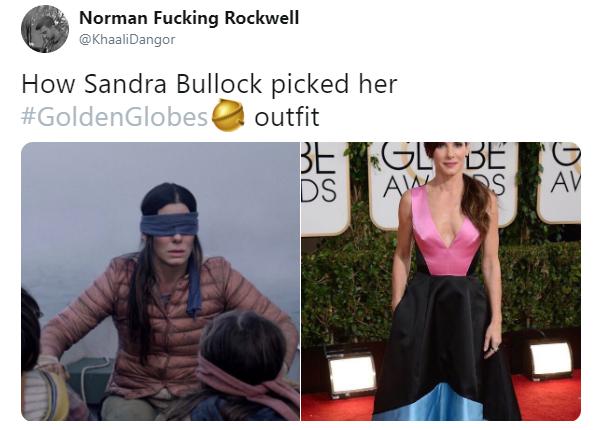 These Bird Box memes are just relentless.
Billy Porter also made a splash with his Elrond-inspired look.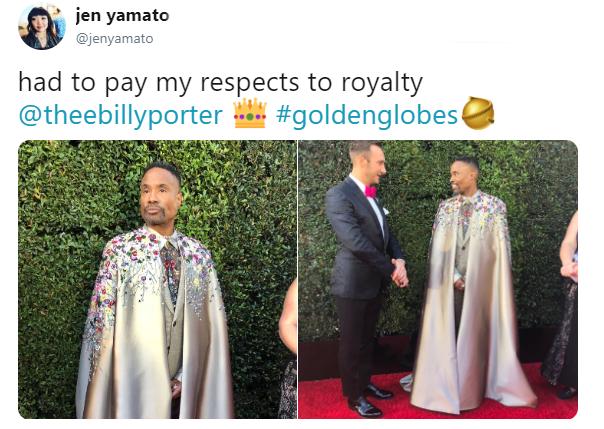 The man rocked a full on cape decked out with intricate floral designs.
People were immediately drawn to the fabulous outfit.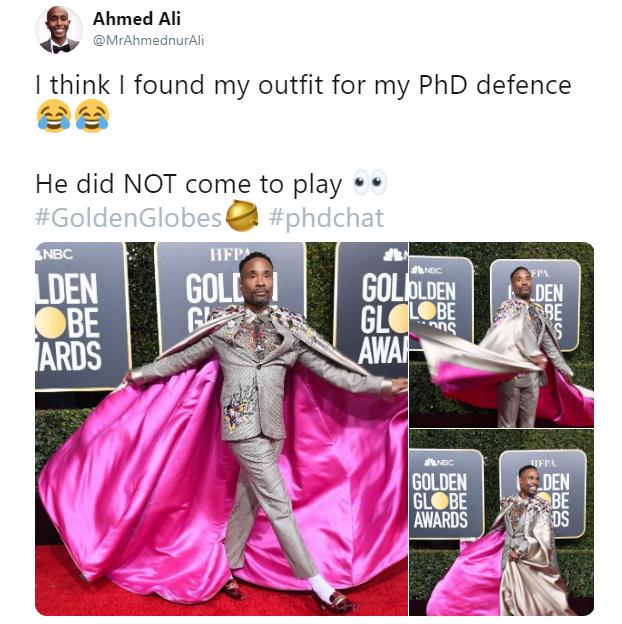 It's hard to argue against someone who's confidently rocking a cape like that.
The ferocity was appreciated by all.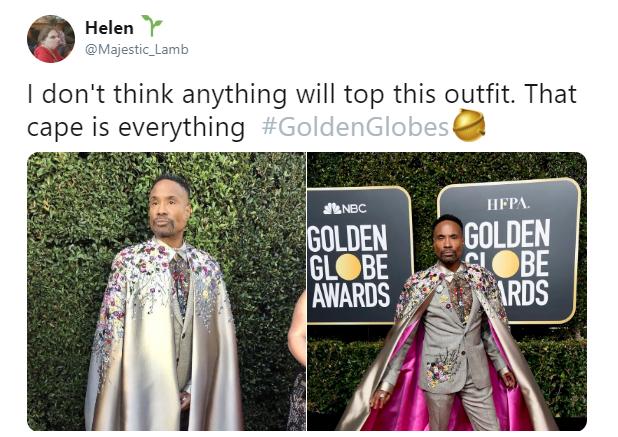 But you have to admit he looks like a character from a Lord of the Rings redux where Tolkien is very upfront about how big of a role weed plays in Middle Earth.
There was a lot of talk surrounding Janelle Monae's unconventional look as well.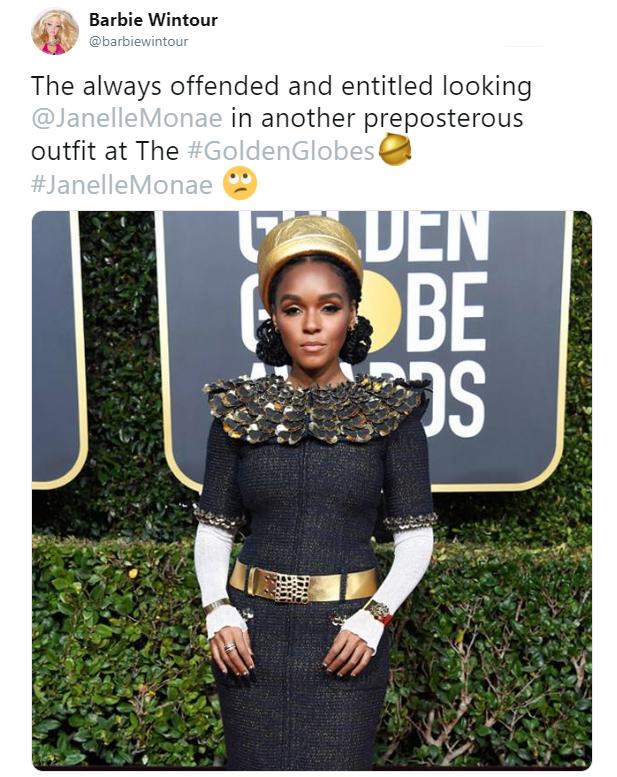 Some found her look "preposterous," despite the copious amounts of love she was getting for it.
Everyone did admit the ensemble she was wearing was kind of weird.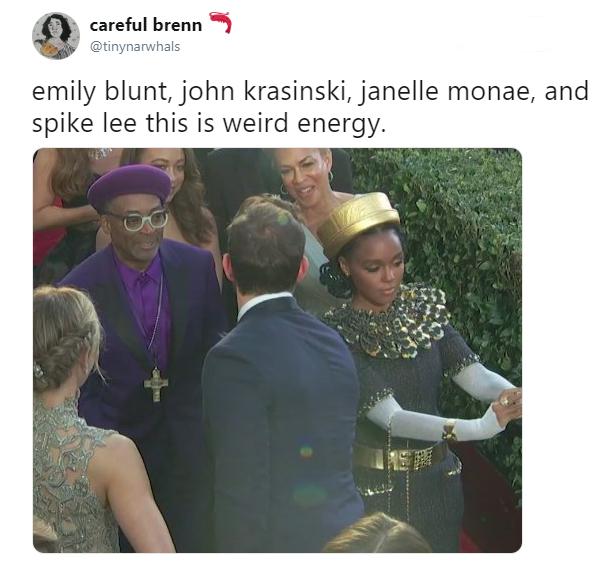 As was this motley crew of entertainers.
I dug her outfit, but yes, she did look like a train conductor.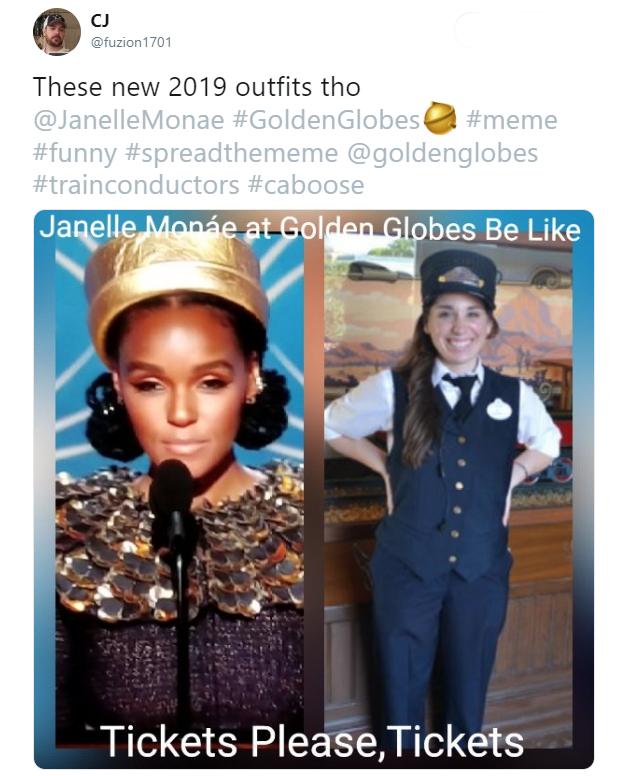 I'm sure she doesn't mind the comparison though. She looked pretty darn good.
Lady Gaga, who is no stranger to unconventional clothing choices, made a splash with this ginormous gown.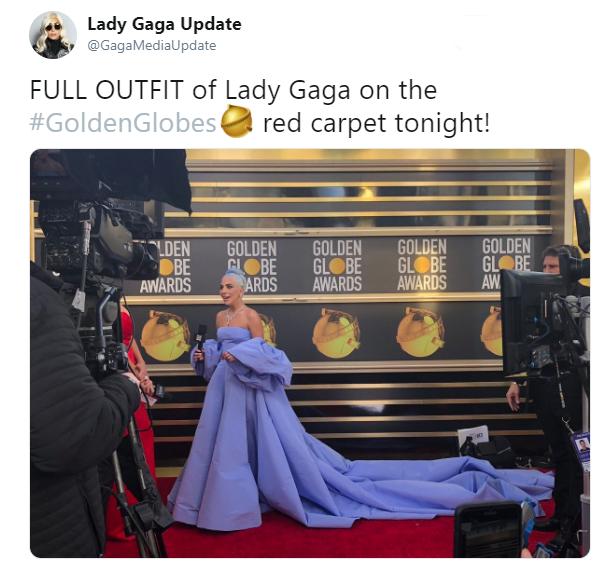 If she was in an elementary school play, she'd play the ocean backdrop. That thing is glorious.
What are some of your favorite looks from the Golden Globes?