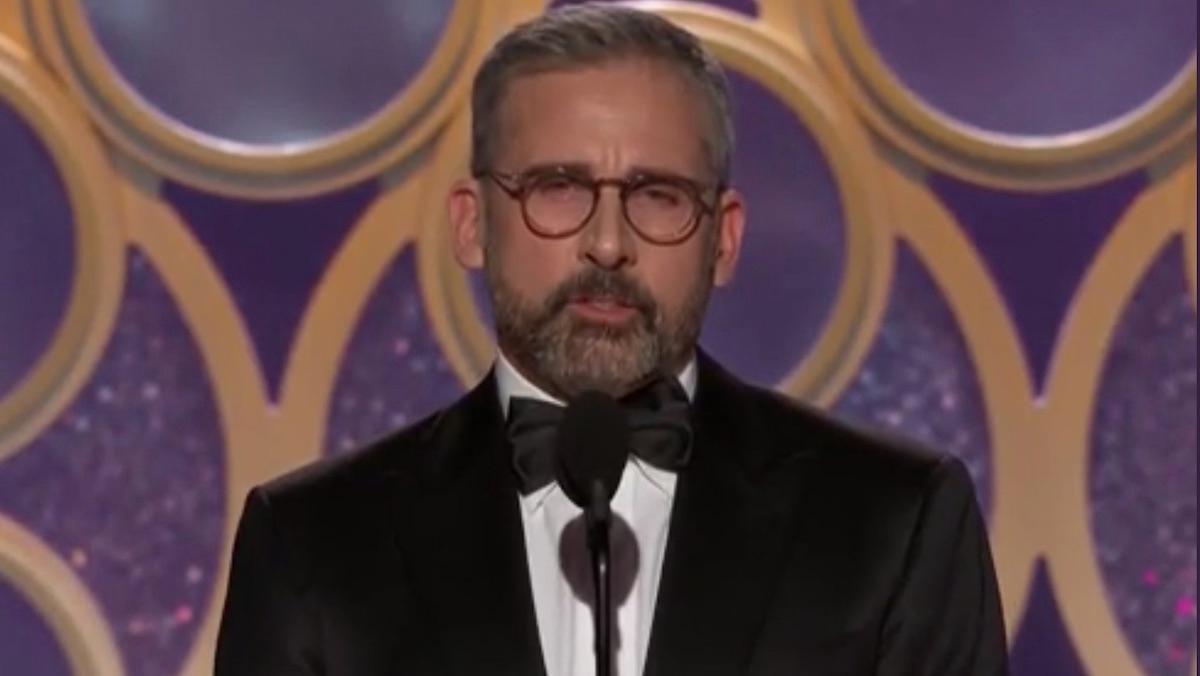 ICYMI, Here's What Steve Carell Said About Tom Hanks at the Golden Globe Awards
By Anna Quintana

Updated
During the 2019 Golden Globes, Steve Carell stepped out on the stage to award the first-ever Carol Burnett Award to Carol Burnett (duh), and gave a touching speech about the iconic comedian. 
"I hate to root for one nominee over the others, but I really think Carol Burnett should win and I will tell you why," Steve said. "First of all she''s a comedy legend. She is the most decorated person of all time in the Golden Globes television category, the first woman to win both the Mark Twain Prize for Humor and the Kennedy Center Honor. She was the first woman to host a variety sketch show on TV, The Carol Burnett Show, which ran for 11 years, averaged 30 million viewers a week, received 25 Emmy Awards, and, half a century later, remains the gold standard for television comedy." 
However, in typical Michael Scott fashion, Steve threw in some NSFW humor that had NBC executives hitting the censor. 
So, what did Steve say about Tom Hanks? 
"But beyond that Carol Burnett lives up to every expectation of who you hope Carol Burnett would be," he continued. "She is funny, and gracious, and kind. She is without a doubt one of the most revered, respected, and well-liked people in show business. It's been said that she makes Tom Hanks..." 
Unfortunately, during the live broadcast, the network cut off Steve's last remark, prompting many pseudo-lip readers to flock to Twitter to share their guesses, and there was an overwhelming consensus that Steve actually said, "makes Tom Hanks look like an a--hole." 
"It have been said that Carol Burnett makes @tomhanks look like an a--hole" I can't stop laughing," one viewer tweeted before another added, "#CarolBurnett award #GoldenGlobes she makes Tom Hanks look like an a$$hole. Lol. A true national treasure."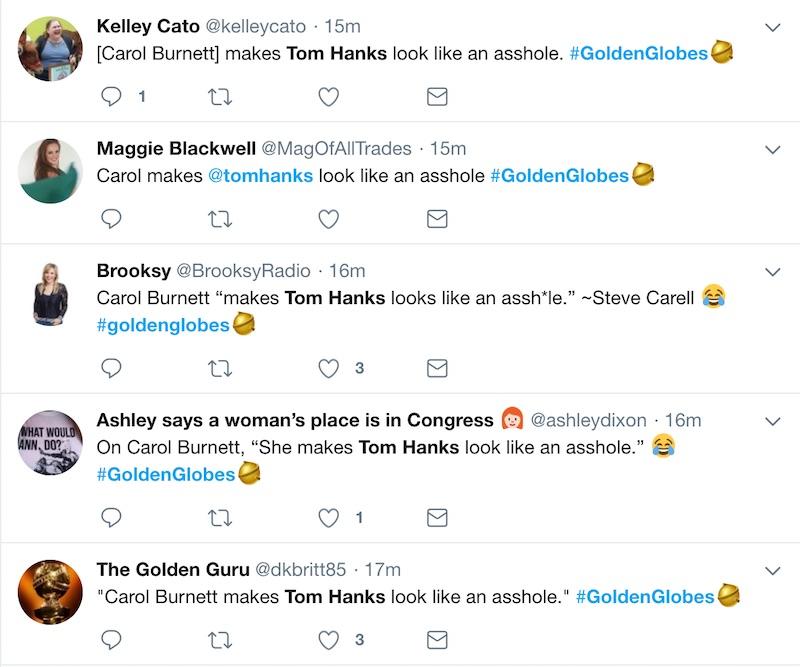 Steve ended the speech by hilariously adding, "I didn't say it, but it has been said." Touché. This was not the first use of the censor during the award show, however. Patricia Arquette, who won best supporting actress for her role on Escape at Dannemora, was also bleeped out during her acceptance speech. 
What did Patricia Arquette say at the Golden Globes? 
Patricia's censored speech is bit tougher to figure out, but it was easy to see that she dropped two F-bombs when referring to her teeth. 
"How many f--ked up teeth does a person need?" she asked. "I mean, I was born with f--ked up teeth!" She quickly apologized, adding, "I'm so sorry! I'm so sorry I know. I can't take it back. I can't take it back. I can't take it back, I know. Dental dramas are true, trust me."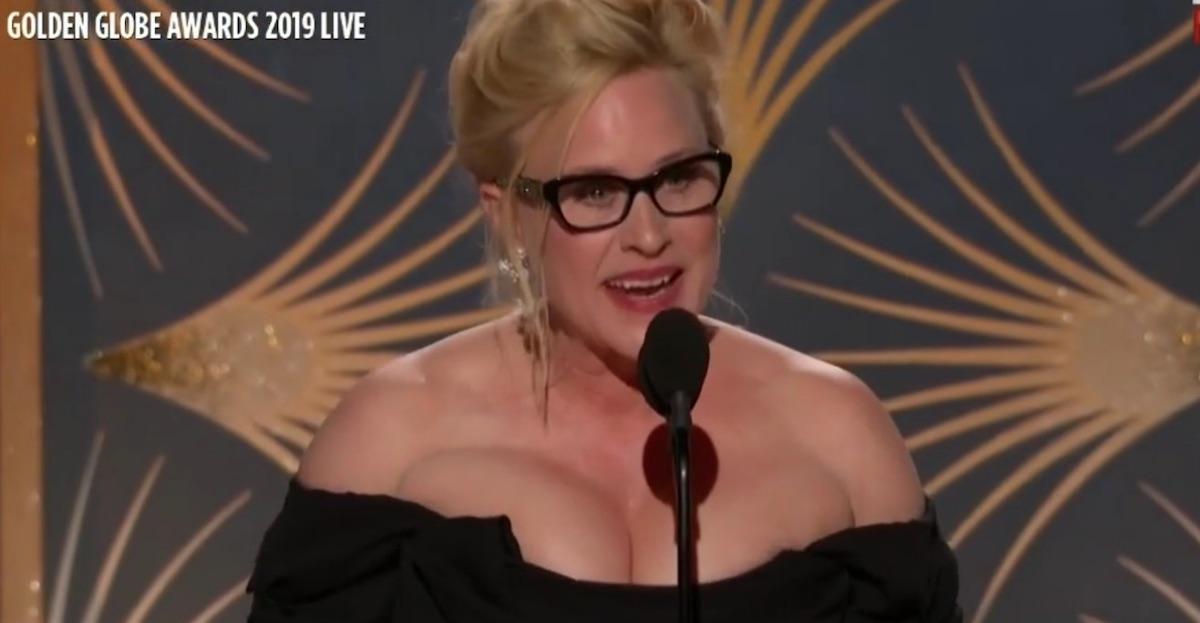 Honestly, that T. Hanks shade was a highlight of the show.