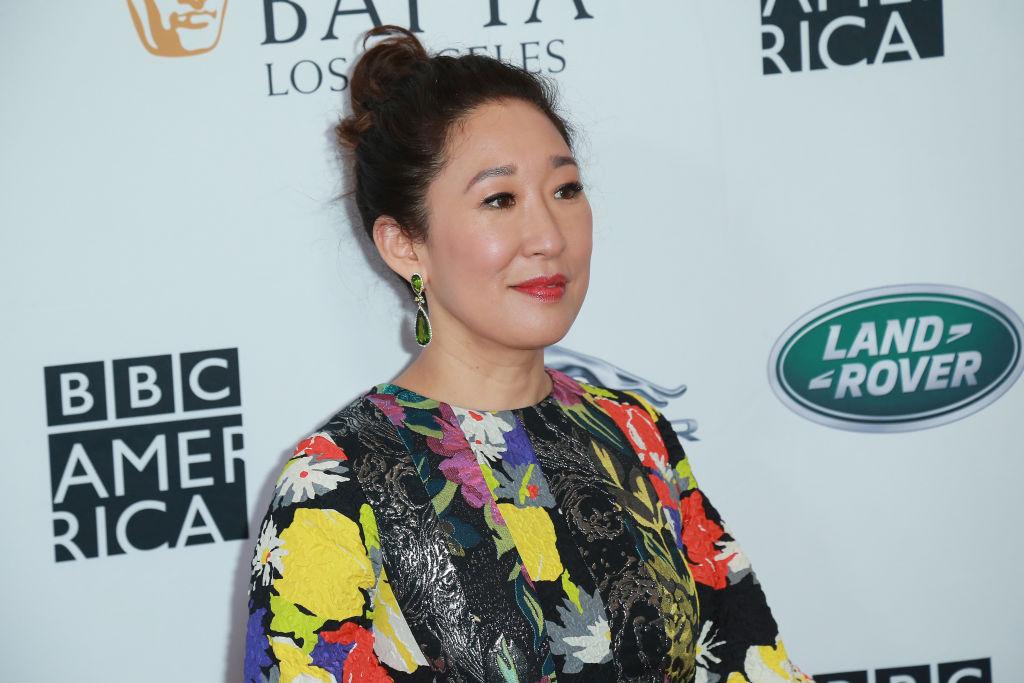 Take a Look Inside Sandra Oh's Notoriously Private Love Life
By Pippa Raga

Jan. 2 2019, Updated 1:44 p.m. ET
Sandra Oh made history last year when she became the first Asian actress to ever secure an Emmy nomination for her titular role in BBC's thriller, Killing Eve. Since then, it's been announced that the Grey's Anatomy alum would be hosting the Golden Globes this coming Sunday, January 6th, along with comedian Andy Samberg. The two presented an Emmy together last September as well.
Article continues below advertisement
After releasing some humorously awkward videos in which the two actors banter ahead of the awards ceremony, we can't wait to see how the night will go. And although the actress is famously private about her personal life, we've managed to do some digging about her romantic interests and can finally answer the "Is Sandra Oh married?" question on everyone's mind.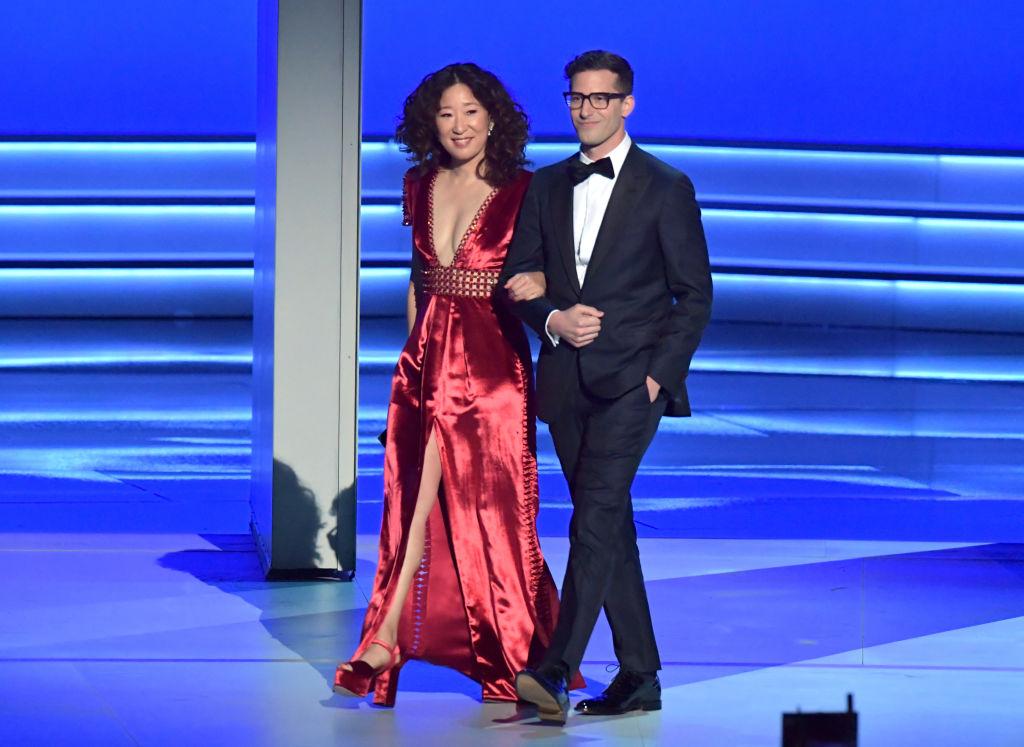 Article continues below advertisement
Canadian-born Sandra, 47, is probably best known for her roles on TV shows like Grey's Anatomy and Killing Eve, but we feel it's our duty to remind you she's also starred in big-screen movies like 2003's Under the Tuscan Sun. 
Her recent role as an MI5 spy in Killing Eve had viewers fawning over her acting skills, which had been pretty well honed in Grey's Anatomy as well, if anyone remembers the scene where she cuts herself out of her wedding gown after Dr. Burke leaves her at the alter. 
Audiences and big names alike took notice of Sandra Oh after she starred in the BBC thriller, and nominated her for Best Actress in a Drama, a category that had never before seen an Asian actress. The ultra-private star gave the world a glimpse at her family life that night when she brought her proud parents along to the awards.
While most viewed this as a thoughtful and adorable gesture, others wondered whether Sandra's decision to bring mom and dad had anything to do with the fact that she didn't have any romantic interests to ask as her date.
Article continues below advertisement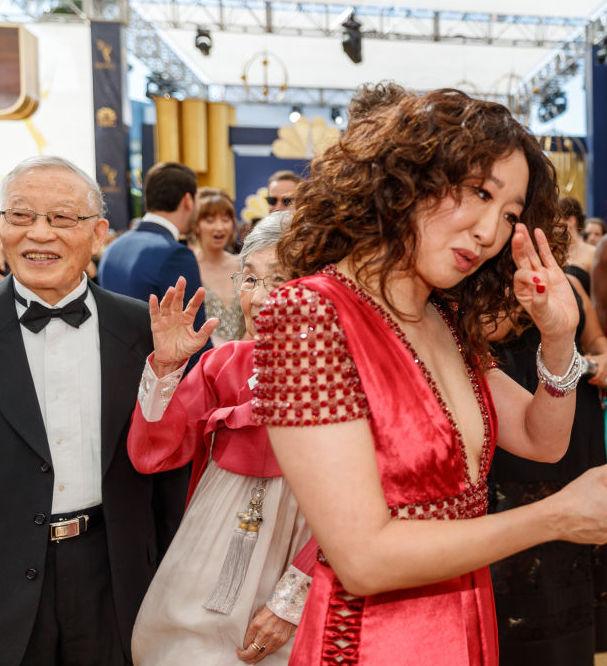 So, is Sandra Oh married?
Although she tries to keep her love life as under-wraps as possible, even Sandra isn't immune to paparazzi and media gossip. Back in 2003, the public learned that the actress tied the knot with Oscar-winning filmmaker Alexander Payne, after the two dated for five years. 
Article continues below advertisement
But at soon as they made it official, things started to sour. In fact, the couple only lasted two or three years, until their official divorce was settled in 2007. Back in 2005, People reported the two had separated in order to settle their finances, a process that took the Hollywood couple as many years as their marriage lasted.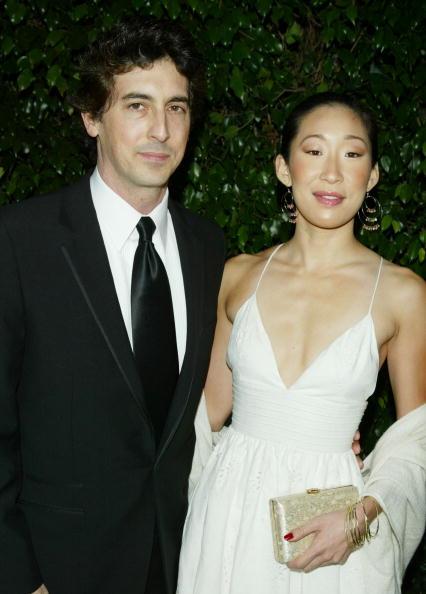 Article continues below advertisement
Who is Sandra Oh dating today?
Once her divorce was finalized in 2007, the actress quickly moved on and began dating The Hereafter band member, 41-year-old Andrew Featherston. Although the two are notoriously private, with Sandra keeping him out of her Instagram posts and Andrew not even on social media, that's what paparazzi pics are for. 
Just last summer, Just Jared posted a pic of the couple on the street, with Andrew proving himself as quite the loving partner, walking Sandra's bike. Their relationship shows no signs of stopping, and if they're still together today, that means they've been an item for close to 12 years.
Does Sandra Oh have any kids?
Sandra has been laser-focused on her career and hasn't slowed down to start a family with either Alexander or Andrew. In fact, there haven't even been rumors about a private wedding or a flashy engagement ring, so we're betting she's saving all of her energy for season 2 of Killing Eve. 
Until that comes out later this year, don't miss Sandra when she hosts the Golden Globes this Sunday at 8 p.m. EST on NBC.