'Desperate Housewives' Turns 14 — Here's What the Cast Looks Like Today
Can you believe it's been 14 years since the premiere of Desperate Housewives? We certainly can't. It feels like just yesterday we were being introduced to the iconic ladies of Wisteria Lane, learning about Mary-Alice's sordid past and embarking on eight seasons of Gabrielle, Lynette, Bree and Susan's antics.
And because it's been so long since the pilot aired, we wanted to check in on the OG cast who made this primetime ABC show the fictionalized inspiration behind Bravo's Real Housewives franchise.
So while we can't get the entire cast together for a reunion, we wanted to celebrate the pilot's 14th anniversary by taking a look at where the Fairview residents are today.
Article continues below advertisement
1. Eva Longoria (Gabrielle Solis)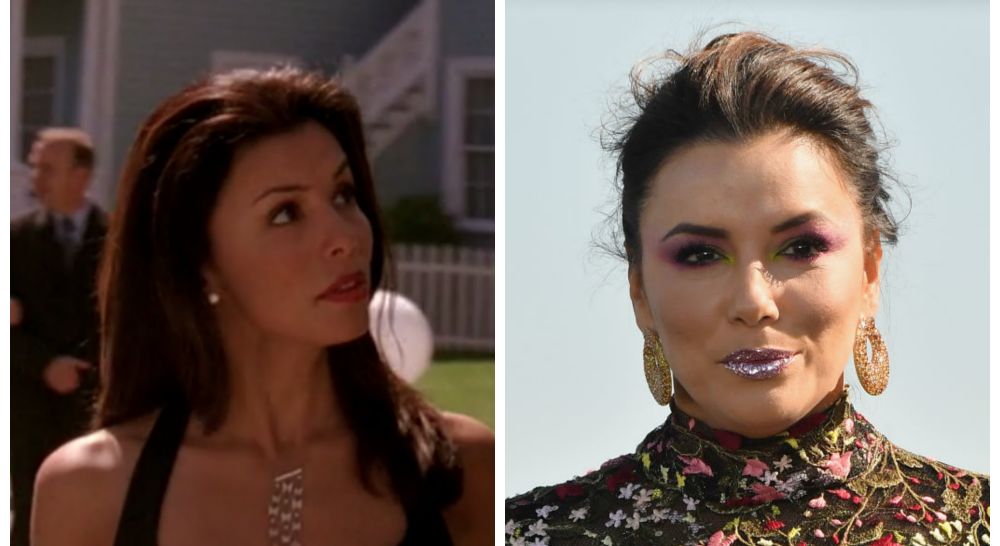 Desperate Housewives provided this pint-sized superstar with her chance to become a household name. With previous small credits in The Young and the Restless, Beverly Hills 90210, and General Hospital, Eva shot up to fame with the suburban drama that painted her as a retired model turned lady who lunches. Since the series ended, Eva welcomed a baby with media mogul José Bastón, and has produced and directed for shows such as Devious Minds, Jane the Virgin, and Black-ish.
2. Marcia Cross (Bree Van De Kamp)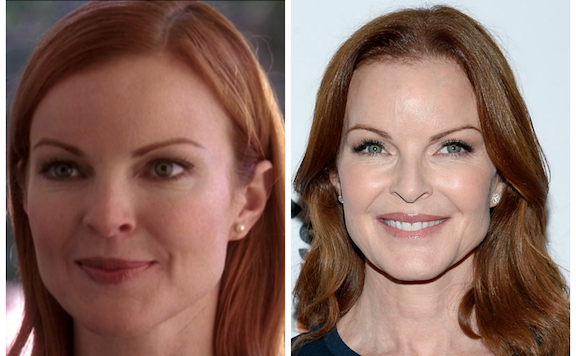 It wouldn't be Wisteria Lane without conservative goddess Bree Van De Kamp's type-A charm, baked goods, and tea parties. Her pristine household never lacked drama, which was likely a comfort to soap opera veteran, Marcia Cross. These days, she's decided to put her family before her career, and appears in a small recurring role on the now-cancelled ABC drama Quantico. Oh, and, if you've seen her name thrown around recently, it's because she literally beat cancer.
Article continues below advertisement
3. Teri Hatcher (Susan Mayer)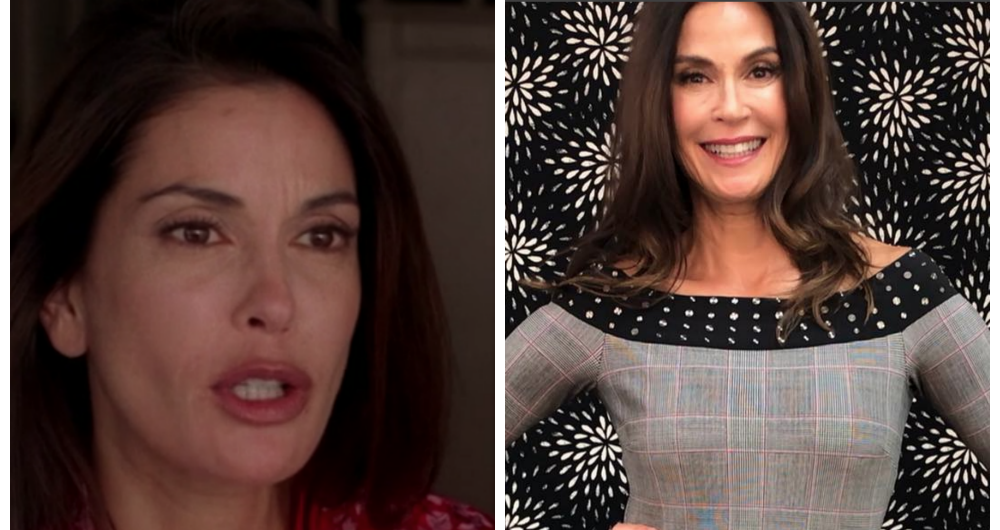 Teri Hatcher got her start as a cheerleader for the San Francisco 49ers, but is better known as Lois Lane in the 1993 Superman series, Lois and Clark. However, it was as endearingly clumsy Susan Meyer that she stole our hearts. The role made her one of America's highest paid actresses on TV, and these days, she's taking her onscreen talents to YouTube. Her channel, "Hatching Change," has amassed almost eight thousand subscribers.
Article continues below advertisement
4. Felicity Huffman (Lynette Scavo)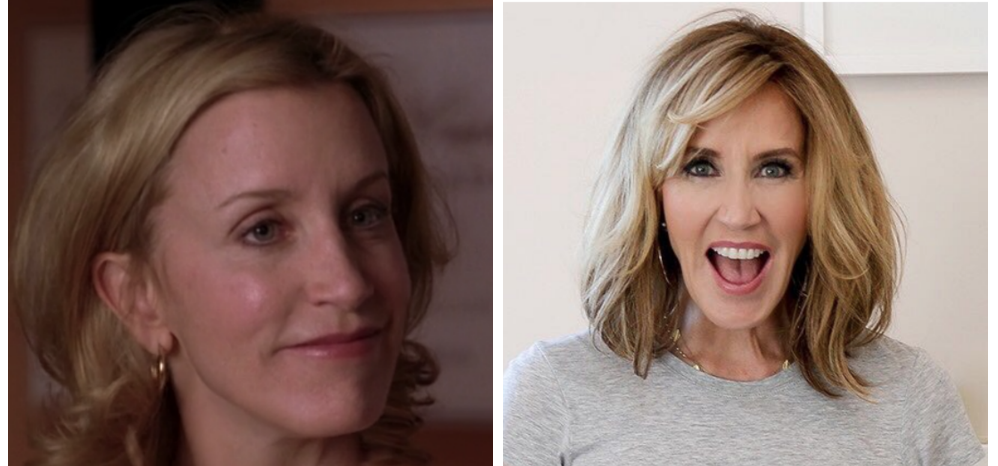 Felicity Huffman received a lot of critical acclaim for her role as harangued mother-of-four and no-nonsense advertising executive, Lynette Scavo. In fact, Felicity's portrayal earned her an Emmy Award. Prior to the series, she was nominated for a Golden Globe for her role in the TV show, Sports Night — and she ended up taking home the award, as well as an Oscar nomination, for her performance as a trans woman in Transamerica, years later. Recently, she's starred in several movies, and today, Felicity plays Barb on the ABC anthology crime series, American Crime. On a personal level, she and hubby William H. Macy celebrated 21 years of marriage earlier this year.
Article continues below advertisement
5. Nicollette Sheridan (Edie Britt)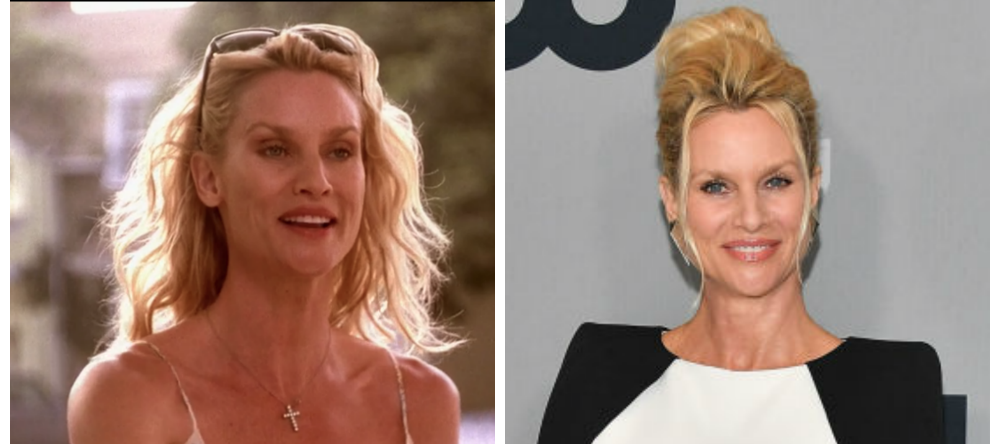 Gossip on Wisteria Lane might not have spread as widely (or quickly) if it hadn't been for scandalous divorcée Edie Britt, who was a real estate agent by day and, by night, boasted numerous conquests about town. The Desperate Housewives character was brought to life by Nicollette Sheridan, who is best known for her role on TV shows and made-for-TV movies like Knots Landing, Lucky Chances, Virus and The People Next Door. These days, Nicollette can be caught portraying Alexis Carrington in CW's Dynasty reboot, and it's worth noting that Edie is the only deceased main Desperate Housewives character who doesn't make an appearance in the series' finale. Awkward!
Article continues below advertisement
6. James Denton (Mike Delfino)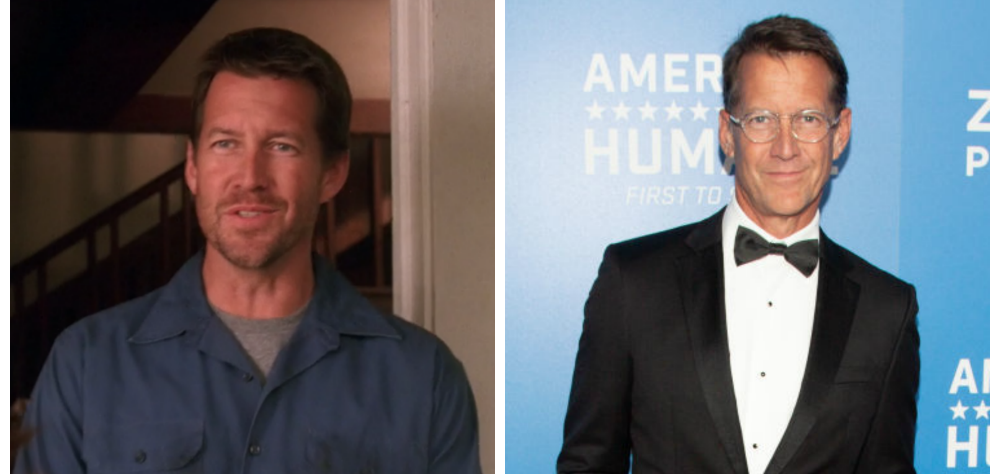 What would Desperate Housewives be if it wasn't for sexy and mysterious Mike Delfino? The hunky plumber who wooed Susan then forgot her (because amnesia) then remembered and eventually married her was played by James Denton, who is best known for this role. However, he did appear in many TV shows and staples of the late nineties, such as Face/Off, Ally McBeal and The West Wing. Today, he acts in Desperate Housewives' creator's new series, Devious Maids.
Article continues below advertisement
7. Ricardo Antonio Chavira (Carlos Solis)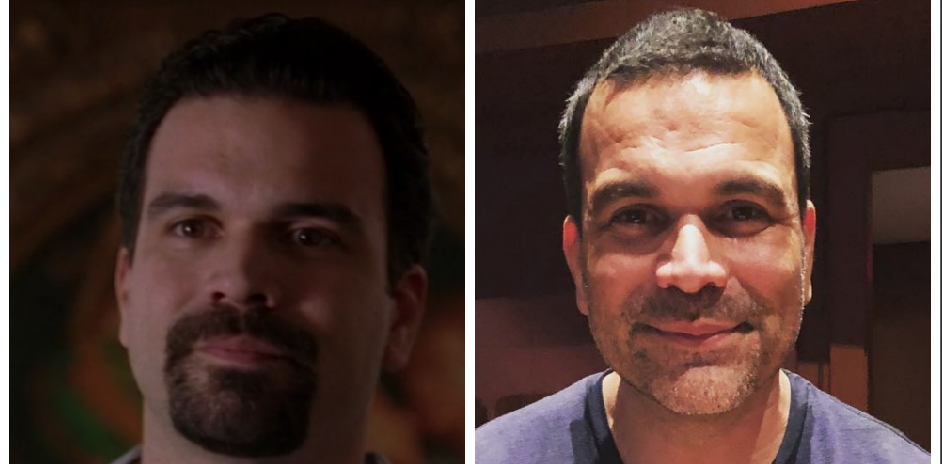 Ricardo Antonio Chavira plays Carlos Solis, a jealous businessman who gets tangled in financial fraud and has to put up with the many demands of his cheating wife, Gabrielle. Since leaving Wisteria Lane, Ricardo has had a lot of on-screen success, playing parts in Scandal, Jane the Virgin, and most recently, Netflix's Santa Clarita Diet.
Article continues below advertisement
8. Brenda Strong (Mary-Alice Young)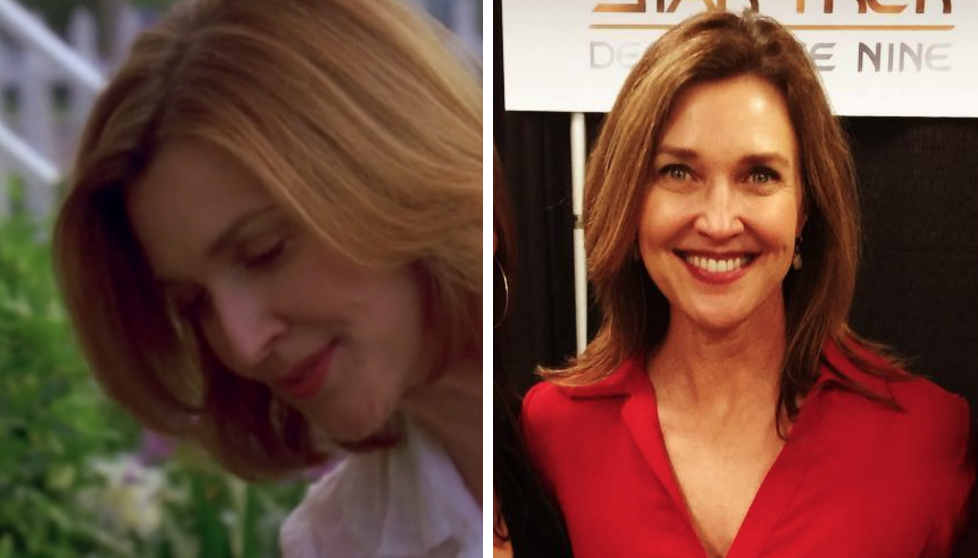 Although her character dies in the first episode, Mary-Alice appears in flashbacks throughout the series and narrates the entirety of the eight Desperate Housewives seasons in her signature voice-overs. Prior to the ABC series, Brenda had made a career for herself in film and television, acting in shows like Dallas and Seinfeld. Today, the 58-year-old appears in Chicago P.D., the TV series Notorious, and the upcoming season of Netflix's 13 Reasons Why.
Article continues below advertisement
9. Doug Savant (Tom Scavo)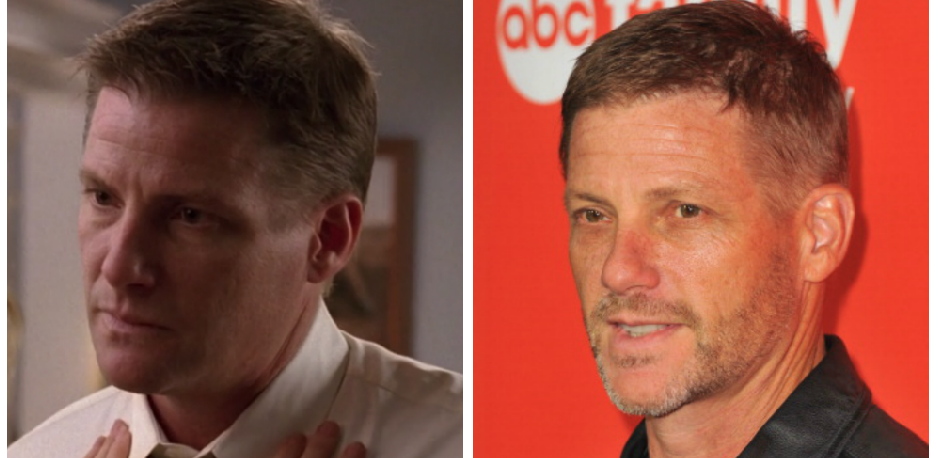 Doug Savant, the actor behind Lynette's back-seat husband Tom Scavo, played a father of six who was intermittently supportive of his wife, depending on his mood. In real life, he's a father to (only!) four. You might have caught sight of him recently in NCIS: New Orleans, Lucifer, and The X-Files reboot.
Article continues below advertisement
10. Mark Moses (Paul Young)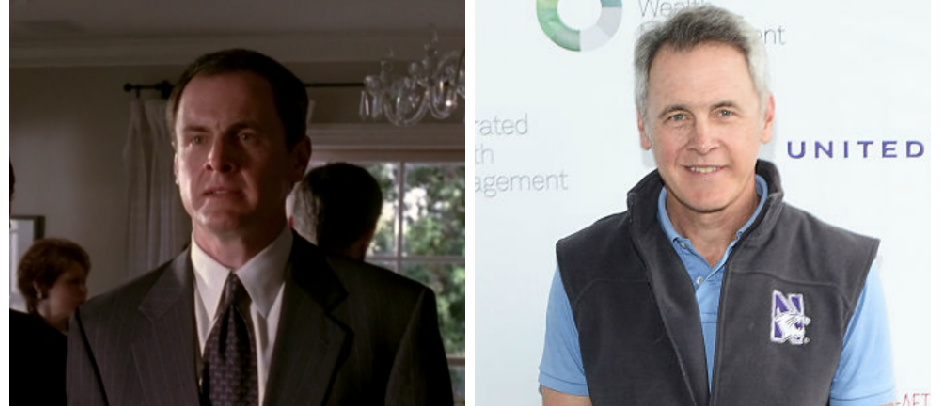 Though many viewers were introduced to Mark Moses through his role as a Desperate Husband, Mark's career goes above and beyond his portrayal of Paul Young. Left at the center of the street's drama when his wife Mary-Alice kills herself suddenly and their son consequently begins to act out, Paul isn't incredibly likable, but he does get a lot of screen time. Mark had acted prolifically before Desperate Housewives, in shows as celebrated as The Golden Girls, Party of Five, Touched by an Angel and Ally McBeal, but his career has reached new levels since the Wisteria Lane drama ended. Don't miss him in Grey's Anatomy, Law & Order: The Menendez Murders, and Homeland, among other TV shows and movies.