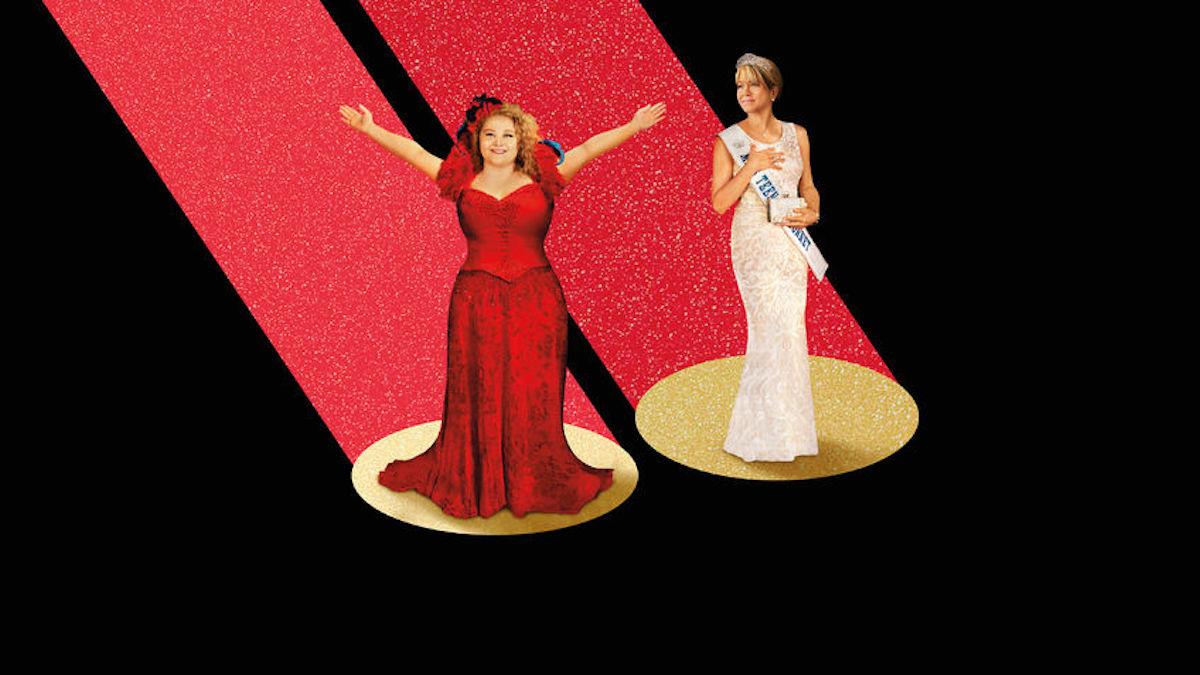 All the New TV Shows and Movies You Can Binge-Watch on Netflix This December
By Anna Quintana
It's the final month of 2018 — and this December, Netflix is going out with a bang when it comes to new and original shows and movies on its streaming platform. This month, there will be plenty of binge-watching options for subscribers — so grab your Netflix and chill partner and get comfortable.
Christmas is just around the corner — and Netflix is pulling out all the stops to get you in the holiday spirit. There is the Dumplin', starring Jennifer Aniston as a former beauty queen mom, and Mowgli: Legend of the Jungle, with a cast featuring the likes of Christian Bale, Cat Blanchett, and Benedict Cumberbatch, just to name a few.
Then there are classics like 8 Mile, Shaun of the Dead, and Avengers: Infinity War, all available for streaming starting Dec. 1.
Keep scrolling below for all the movies and TV shows you can expect in December!
December 2018


Dumplin' (Dec. 7)
Texas teen Willowdean Dixon enters a local pageant run by her mom (Jennifer Aniston) to prove a point about fitting in and measuring up.
Fuller House: Season 4 (Dec. 14)
The Tanner family is back for the fourth season of the Netflix reboot.
ROMA (Dec. 14)
The film, directed by Oscar winner Alfonso Cuarón, chronicles the year in the life of a family in Mexico City during the 1970s.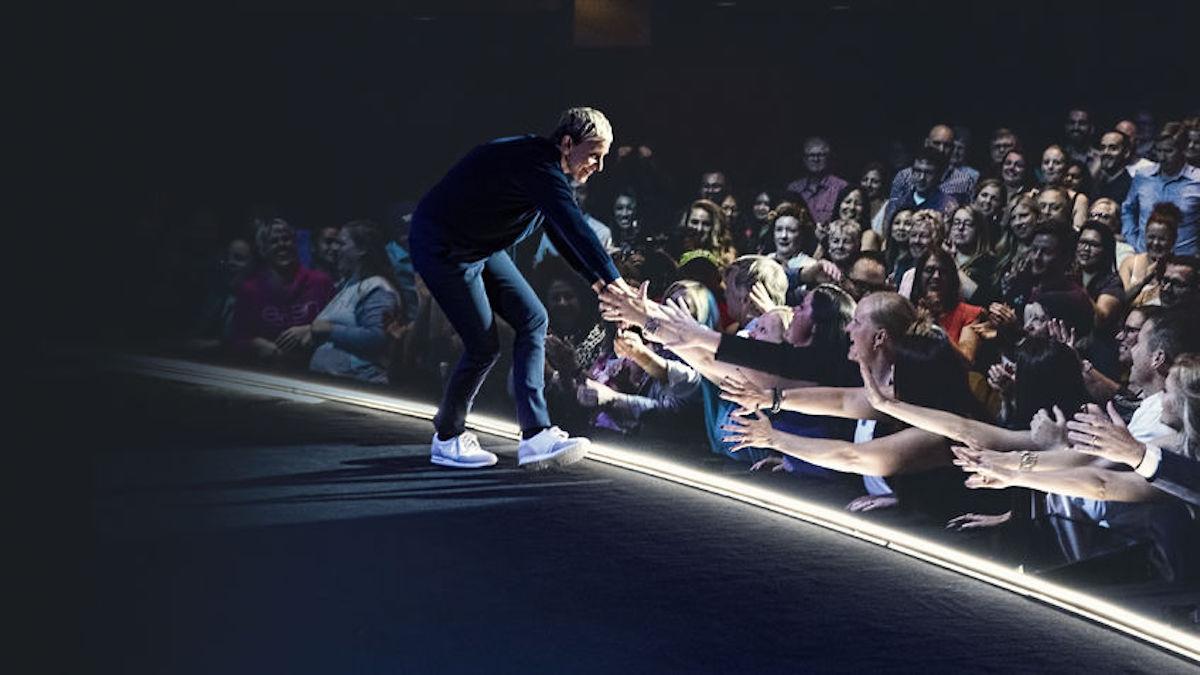 Springsteen on Broadway (Dec. 16)
Bruce Springsteen fans rejoice! Watch the rocker's Broadway show based on his autobiography and featuring acoustic performances and personal stories.
Ellen DeGeneres: Relatable (Dec. 18)
The comedian is leaving her talk show couch for this new stand-up special, which we are sure will include some dancing.
Instant Hotel (Dec. 28)
A travel-reality series that will feature couples sharing "economy" accommodations — what could go wrong?
Dec. 1
8 Mile
Astro Boy
Battle
Bride of Chucky
Christine
Cloudy with a Chance of Meatballs
Crossroads: One Two Jaga
Friday After Next
Hellboy
Man vs Wild with Sunny Leone: Season 1
Meet Joe Black
Memories of the Alhambra
My Bloody Valentine
Next Friday
Reindeer Games
Seven Pounds
Shaun of the Dead
Terminator Salvation
The Big Lebowski
The Great British Baking Show: Masterclass: Season 5
The Last Dragon
The Man Who Knew Too Little
Dec. 2
The Lobster
Dec. 3
Blue Planet II: Season 1
Hero Mask
The Sound of Your Heart: Reboot Season 2
Dec. 4
District 9
Dec. 6
Happy!: Season 1
Dec. 7
5 Star Christmas
Bad Blood
Dogs of Berlin
Dumplin'
Free Rein: The Twelve Neighs of Christmas
Mowgli: Legend of the Jungle
Nailed It! Holiday!
Neo Yokio: Pink Christmas
Pine Gap
ReMastered: Who Killed Jam Master Jay?
Super Monsters and the Wish Star
The American Meme
The Hook Up Plan (Plan Coeur)
The Ranch: Part 6
Dec. 9
Sin senos sí hay paraíso: Season 3
Dec. 10
Michael Jackson's This Is It
Dec. 11
Vir Das: Losing It
Back Street Girls: Gokudols
Out of Many, One
Dec. 13
Wanted: Season 3
Dec. 14
Chilling Adventures of Sabrina: A Midwinter's Tale
Cuckoo: Season 4
Dance & Sing with True: Songs
Fuller House: Season 4
Inside the Real Narcos
Inside the World's Toughest Prisons: Season 3
Prince of Peoria: A Christmas Moose Miracle
Roma
Sunderland Til I Die
The Fix
The Innocent Man
The Protector
Tidelands
Travelers: Season 3
Voltron: Legendary Defender: Season 8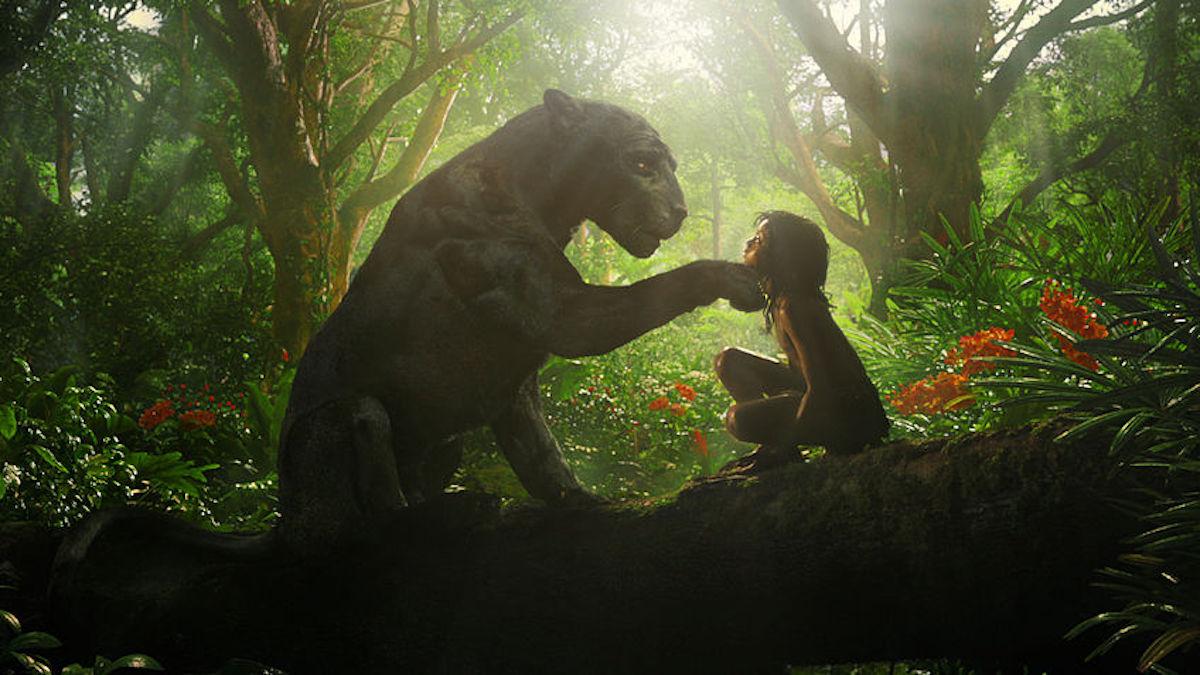 Dec. 16
Baby Mama
Kill the Messenger
One Day
Springsteen on Broadway
The Theory of Everything
Dec. 18
Baki
Ellen DeGeneres: Relatable
Terrace House: Opening New Doors: Part 5
Dec. 21
3Below: Tales of Arcadia
7 Days Out
Back With the Ex
Bad Seeds
Bird Box
Derry Girls
Diablero
Greenleaf: Season 3
Perfume
Sirius the Jaeger
Struggle: The Life and Lost Art of Szukalski
Tales by Light: Season 3
The Casketeers
Wolf (BÖRÜ)
Dec. 24
Hi Score Girl
The Magicians: Season 3
Dec. 25
Anthony Bourdain: Parts Unknown: Season 11
Avengers: Infinity War
Dec. 26
Alexa & Katie: Season 2
Dec. 28
Instant Hotel
La noche de 12 años
Selection Day
When Angels Sleep
Yummy Mummies
Dec. 30
The Autopsy of Jane Doe
Dec. 31
The Bill Murray Stories: Life Lessons Learned From a Mythical Man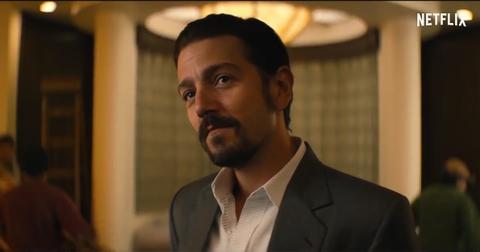 November 2018
House of Cards (Nov. 2)
Spoiler alert: Frank Underwood will be killed off the Netflix series — but he definitely won't be missed. We will see Claire Underwood step into her husband's presidential shoes and take over the White House in his place.
Narcos (Nov. 2)
Starring Diego Luna and Michael Peña, Season 4 of Narcos will shift focus from Pablo Escobar and the Colombian drug cartel to the rise of the Mexican drug war.
Outlaw King (Nov. 9)
Chris Pine has been making headlines for his NSFW role in the Outlaw King, which will tell the story of Robert The Bruce and his quest to unite Scotland against the English.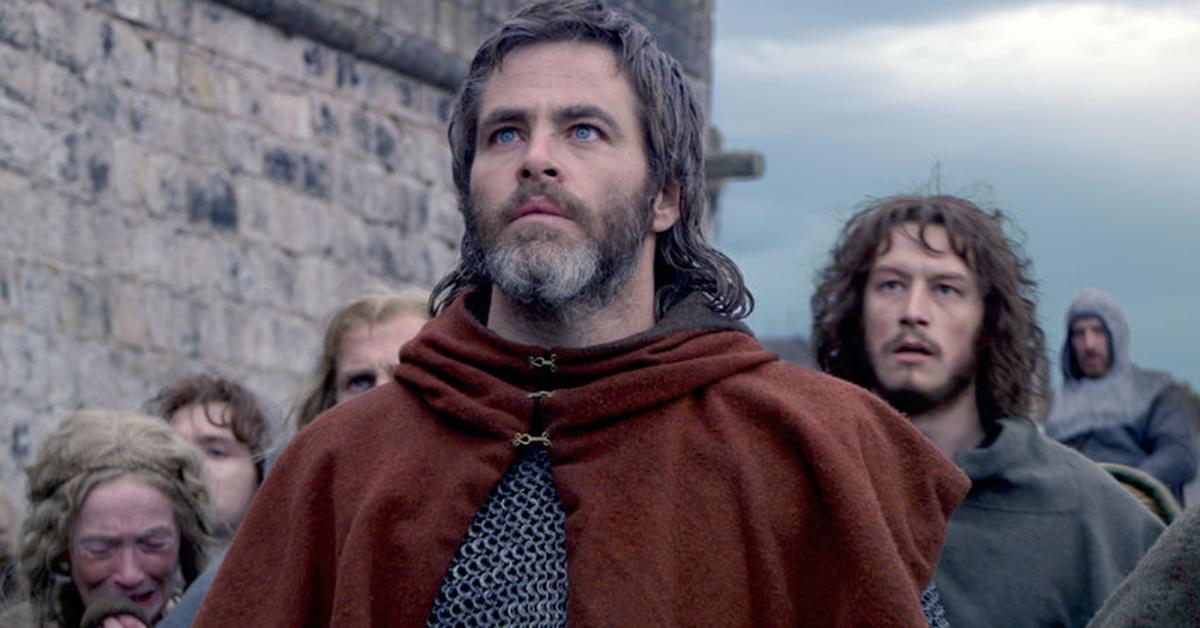 Westside (Nov. 9)
This docu-series follows nine aspiring musicians hoping to see their names in lights. This is just the latest reality series offered by Netflix, joining other titles including Made in Mexico and Dancing Queen.
The Ballad of Buster Scruggs (Nov. 16)
The Coen Brothers are back with this Western — their first project for Netflix — that over six parts will follow six people as they navigate the wild west. Starring James Franco, Liam Neeson, and Zoe Kazan (just to name a few), this one will definitely be worth binge-watching.
She-Ra and the Princesses of Power (Nov. 16)
Your favorite '80s animated icon is back and better than ever — follow 16-year-old orphan turned Princess of Power thanks to her magical sword.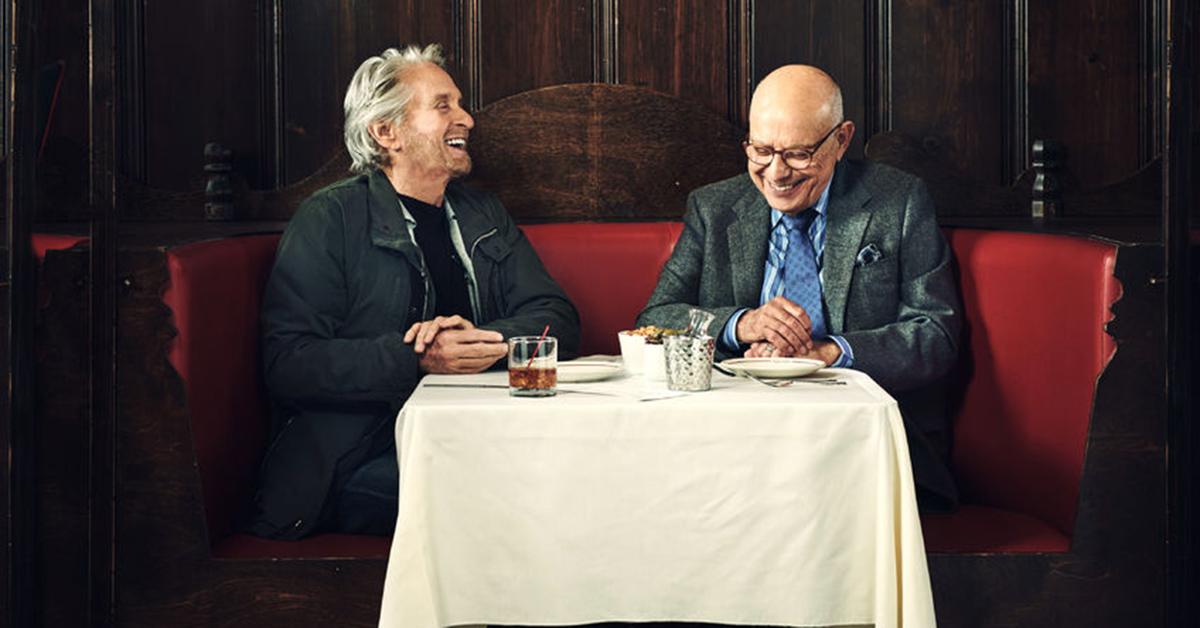 The Kominsky Method (Nov. 16)
Centered famed acting coach Sandy Kominsky (played by Michael Douglas), the series will also star Alan Arkin, Nancy Travis and Sarah Baker.


Mystery Science Theater 3000: The Return (Nov. 22)
Premiering on Thanksgiving day, the comedy series is back with even more episodes so watch as scientists are forced to watch a series of B movies as a part of the scientists' plot to take over the world.
Nov. 1
Angela's Christmas
Bram Stoker's Dracula
Bring It On: In It to Win It
Cape Fear
Children of Men
Close Encounters of the Third Kind
Cloverfield
Deuce Bigalow: European Gigolo
Doctor Strange
Follow This: Part 3
From Dusk Till Dawn
Good Will Hunting
Jet Li's Fearless
Julie & Julia
Katt Williams: The Pimp Chronicles: Pt. 1
National Lampoon's Animal House
Next Avengers: Heroes of Tomorrow
Planet Hulk
Scary Movie 2
Scary Movie 3
Sex and the City: The Movie
Sixteen Candles
Stink!
The English Patient
The Judgement
The Untold Tales of Armistead Maupin
The Water Horse: Legend of the Deep
Transcendence
Nov. 2
Brainchild
House of Cards: Season 6
ReMastered: Tricky Dick & The Man in Black
The Holiday Calendar
The Other Side of the Wind
They'll Love Me When I'm Dead
Trolls: The Beat Goes On! Season 4
Nov. 3
Hoodwinked Too! Hood vs. Evil
Nov. 4
Disney's Pirates of the Caribbean: At World's End
Nov. 5
Homecoming: Season 1
John Leguizamo's Latin History for Morons
Nov. 7
Into the Forest
The Sea of Trees
Nov. 9
Beat Bugs: Season 3
La Reina del Flow
Medal of Honor
Outlaw King
Spirit Riding Free: Season 7
Super Drags
The Great British Baking Show: Collection 6
Treehouse Detectives: Season 2
Westside
Nov. 12
Green Room
Nov. 13
Loudon Wainwright III: Surviving Twin
Oh My Ghost
Warrior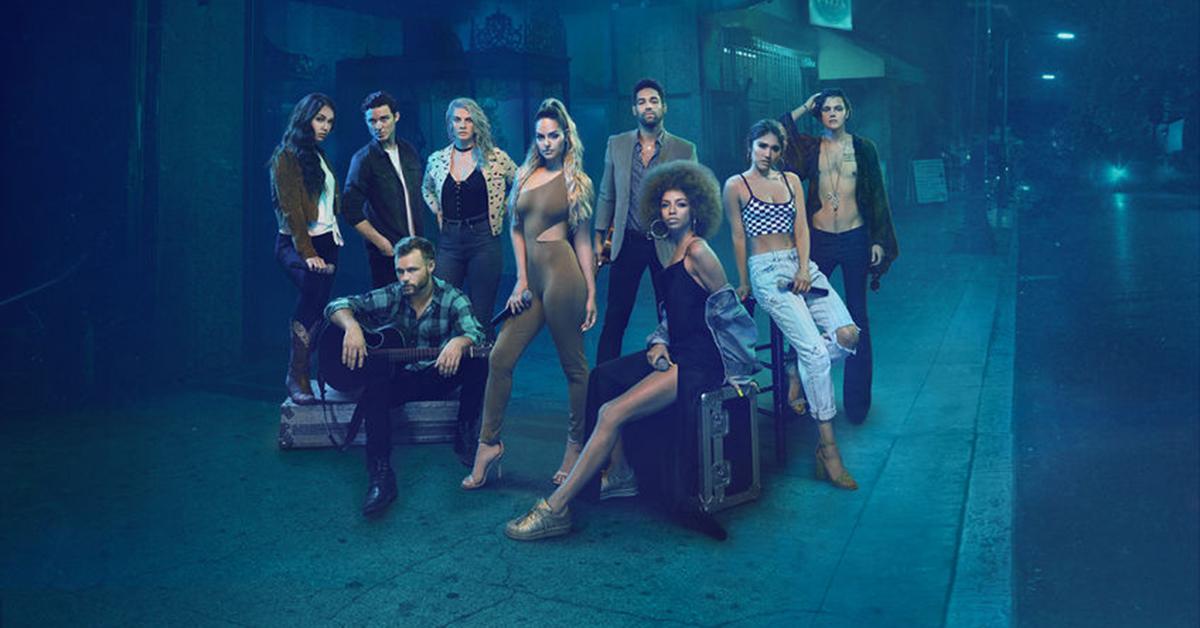 Nov. 15
May The Devil Take You
The Crew
Nov. 16
Cam
Narcos: Mexico
Ponysitters Club: Season 2
Prince of Peoria
She-Ra and the Princesses of Power
The Ballad of Buster Scruggs
The Break-Up
The Kominsky Method
The Princess Switch
Nov. 18
The Pixar Story
Nov. 19
The Last Kingdom: Season 3
Nov. 20
Kulipari: Dream Walker
Motown Magic
Sabrina
The Final Table
Trevor Noah: Son of Patricia
Nov. 21
The Tribe
Nov. 22
Jiro Dreams of Sushi
Mystery Science Theater 3000: The Gauntlet
The Christmas Chronicles
Nov. 23
Frontier: Season 3
Fugitiva
Sick Note: Seasons 1-2
To Build or Not to Build: Season 2
Nov. 25
My Little Pony Friendship is Magic: Best Gift Ever
Nov. 27
Bumping Mics Stand-Up Series
Nov. 29
Pocoyo: Season 4
Nov. 30
1983
A Christmas Prince: The Royal Wedding
Baby
Death by Magic
F is for Family: Season 3
Happy as Lazzaro
Rajma Chawal
Spy Kids: Mission Critical: Season 2
The World Is Yours
Tiempo compartido
October 2018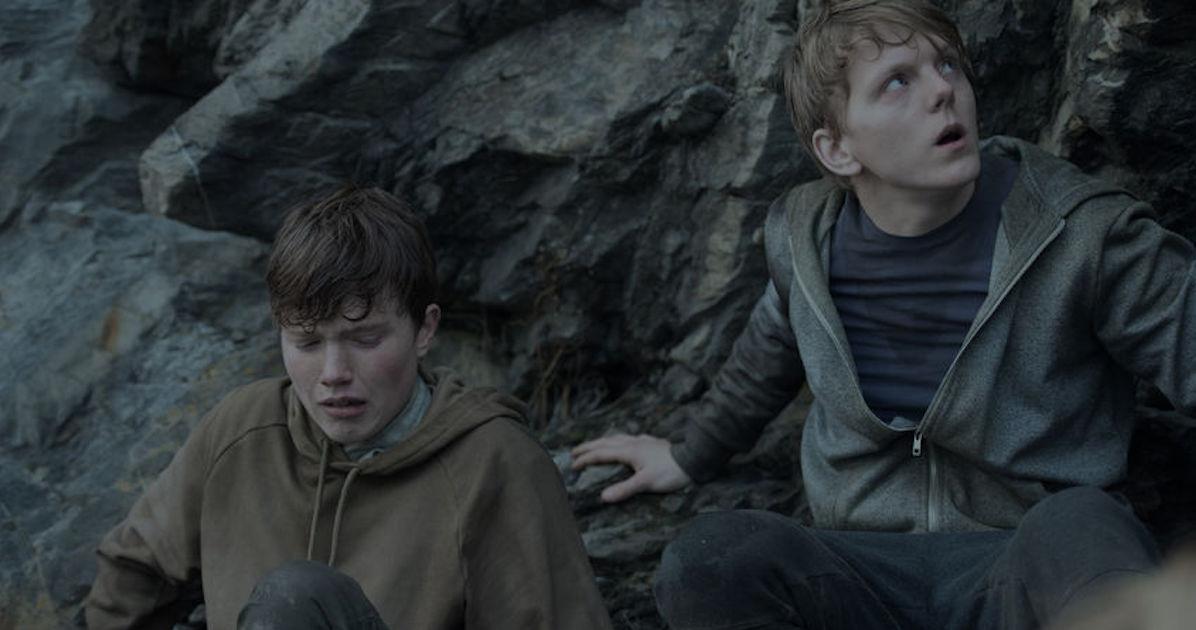 Private Life (Oct. 5)
Kathryn Hahn and Paul Giamatti star in this drama about an author who is struggling to a conceive a child and her relationship is put to the test.
If you love RuPaul's Drag Race, you are goin g to love this Netflix docuseries, starring drag queen Alyssa Edwards.
22 July (Oct. 10)
Paul Greengrass — of Bourne Identity fame —directs this film that recounts the events of the terror attack in Norway when a ring-wing terrorist killed 77 people attending a Labour Party Youth Camp.
Apostle (Oct. 12)
Downton Abbey's Dan Stevens stars in this Netflix drama as Thomas Richardson, a man who attempts to save his sister from a religious cult. The movie also stars Michael Sheen and Lucy Boynton.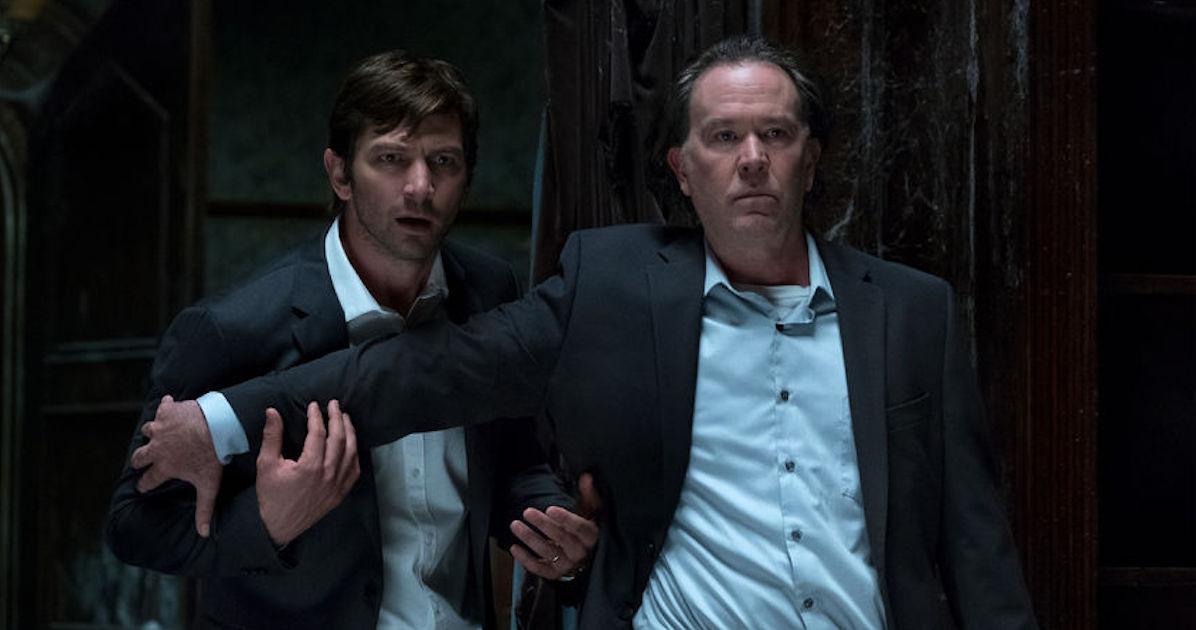 The Haunting of Hill House (Oct. 12)
The horror series is based on the 1959 novel of the same name and stars Michiel Huisman (Game of Thrones), Carla Gugino, and Kate Siegel. Warning: this show is definitely not approved for kids!
Wanderlust (Oct. 19)
In a partnership with the BBC, Netflix is releasing this six-episode series that follows a therapist who is trying to save his marriage following a cycling accident.
Chilling Adventures of Sabrina (Oct. 26)
Kiernan Shipka is everyone's favorite teenage witch — but this time around she must face evil forces the threaten her family. TBD if her talking cat Salem makes an appearance.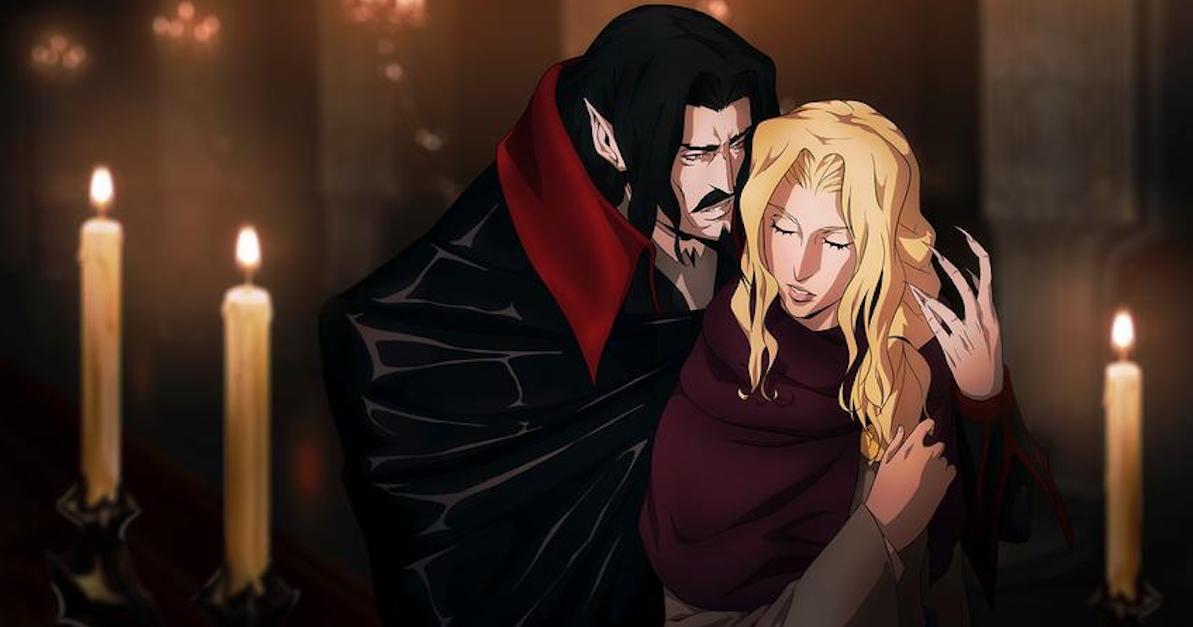 Castlevania (Oct.26)
The second season of the animated series based on a video game drops at the end of the month. And Season 3 has already been approved!
Patriot Act With Hasan Minhaj (Oct. 28)
Netflix is taking another chance on a talk show — hoping Daily Show alum Hasan Minaj can end the streaming platform's talk show curse.
Oct. 1
Angel Eyes
Anger ManagementBilly Madison
Black Dynamite
Blade
Blade II
Blazing Saddles
Empire Records
Gotham: Season 4
Kevin Hart: Laugh at My Pain
Kevin Hart: Seriously Funny
Must Love Dogs
My Little Pony Equestria Girls: Rollercoaster of Friendship
Mystic River
New York Minute
Once Upon a Time in America
Pay It Forward
Pee-wee's Big Adventure
Robin Hood: Prince of Thieves
Rumble in the Bronx
She's Out of My League
Sommersby
The Dead Pool
The Devil's Advocate
The Green Mile
The Lake House
The NeverEnding Story
The Shining
V for Vendetta
Zack and Miri Make a Porno
Oct. 2
Joe Rogan: Strange Times
MeatEater: Season 7
Monty Python: The Meaning of Live
Monty Python's Life of Brian
Oct. 3
Truth or Dare
Oct. 4
Creeped Out
The Haunting of Molly Hartley
Violet Evergarden: Special: Extra Episode
Oct. 5
Big Mouth: Season 2
Dancing Queen
Élite
Empire Games
Little Things: Season 2
Malevolent
Private Life
Super Monsters Save Halloween
Super Monsters: Season 2
The Rise of Phoenixes
YG Future Strategy Office
Oct. 6
Little Things: Season 1
Oct. 8
Disney's Sofia the First: Season 4
Mo Amer: The Vagabond
Oct. 9
Terrace House: Opening New Doors: Part 4
Oct. 11
Salt Fat Acid Heat
Schitt's Creek: Season 4
Oct. 12
Apostle
Errementari: The Blacksmith and the Devil
Feminists: What Were They Thinking?
FightWorld
ReMastered: Who Shot the Sheriff
Tarzan and Jane: Season 2
The Boss Baby: Back in Business: Season 2
The Curious Creations of Christine McConnell
The Haunting of Hill House
The Kindergarten Teacher
Oct. 15
Octonauts: Season 4
The Seven Deadly Sins: Revival of The Commandments
Oct. 16
Ron White: If You Quit Listening, I'll Shut Up
Oct. 19
Accidentally in Love
Ask the Doctor
Best.Worst.Weekend.Ever.: Limited Series
Derren Brown: Sacrifice
Distrito salvaje
Gnome Alone
Haunted
Hip-Hop Evolution: Season 2
Illang: The Wolf Brigade
Larva Island
Making a Murderer: Part 2
Marvel's Daredevil: Season 3
The Night Comes For Us
Wanderlust
Oct. 21
Robozuna
Oct. 23
ADAM SANDLER 100% FRESH
Oct. 24
Bodyguard
Oct. 25
Great News: Season 2
Oct. 26
Been So Long
Castlevania: Season 2
Chilling Adventures of Sabrina
Dovlatov
Jefe
Shirkers
Terrorism Close Calls
Oct. 27
Girl from Nowhere
Oct. 28
Patriot Act with Hasan Minhaj
Oct. 30
Fate/EXTRA Last Encore: Illustrias Geocentric Theory
The Degenerates
Oct. 31
Goldie & Bear: Season 2
GUN CITY
September 2018
Iron Fist (Sept. 7)
The highly anticipated second season of the Marvel series return — and this time, our superhero will face off against Typhoid Mary, who has telekinetic powers. Let's hope some of his The Defenders allies make a cameo or two.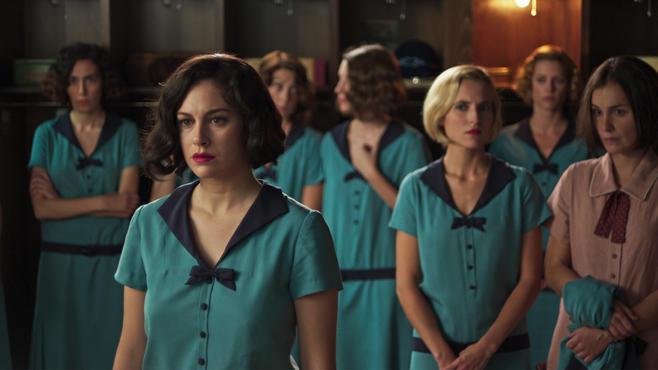 Cable Girls (Sept. 7)
If superheroes aren't your cup of tea, you still have time to binge-watch this Spanish drama series before the release of Season 3. Follow Alba Lidia and her girl squad of phone operators as they attempt to thrive in 1920s Madrid in and out of the telephone company.
Sierra Burgess Is a Loser (Sept. 7)
Yes, that is Barb from Stranger Things — but this time around she's actually Sierra Burgess, who is going against the most popular girl in the school as they compete to win over their crushes. If you're a fan of Shannon Purser, you're going to love this Netflix original comedy.
Bojack Horseman (Sept. 14)
The fifth season of Netflix's very first animated series is finally dropping — and we can't wait.
Maniac (Sept. 21)
Emma Stone and Jonah Hill team up in this Cary Fukunaga-directed mini-series that follows two strangers who take part in a mysterious pharmaceutical trial that promises to solve all their problems without any complications or side-effects. As expected, things don't go as planned.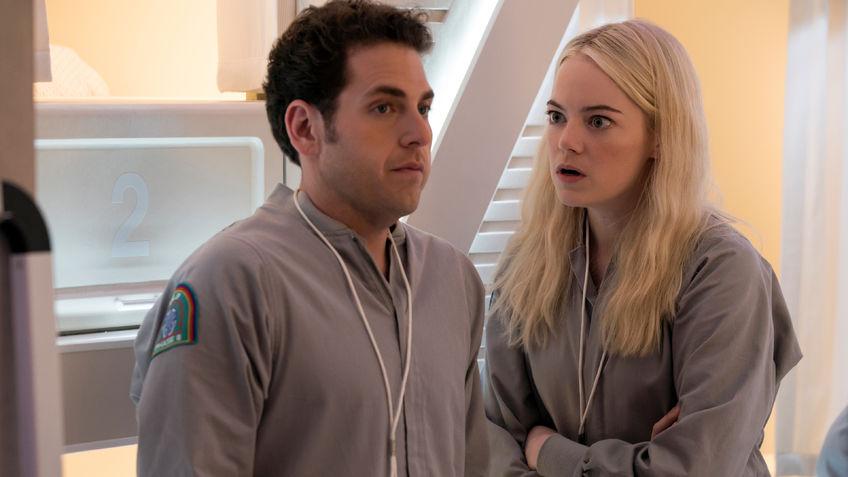 Ingobernable (Sept. 21)
Kate Castillo is back as Emilia Urquiza in the second season of this Mexican series. Emilia continues her quest to prove her innocence after the murder of her husband and Mexican president Diego Nava. Will her past finally catch up with her?
The Good Cop (Sept. 21)
What do you get when you mix Criminal Minds and Josh Groban? Netflix's first police procedural The Good Cop — based on the Israeli show of the same name — which also stars Tony Danza, Isiah Whitlock and Monica Barbaro.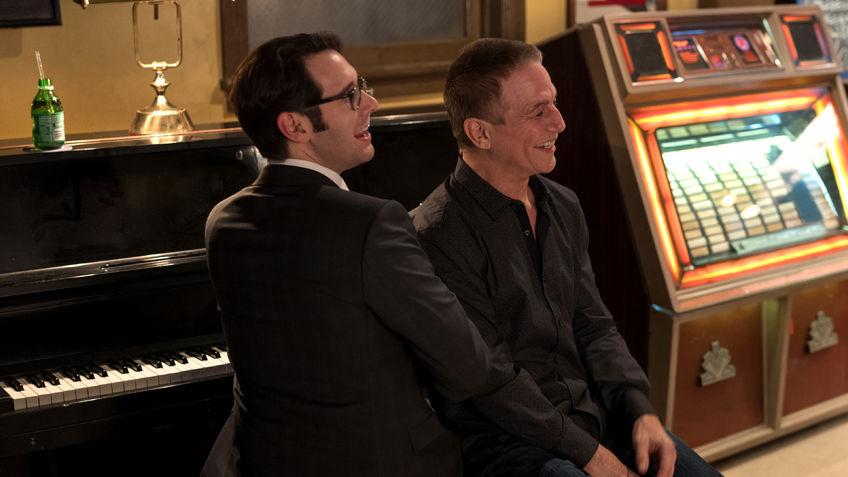 Sept. 1
10,000 B.C.
Another Cinderella Story
Assassins
August Rush
Bruce Almighty
Delirium
Fair Game
Groundhog Day
King Kong
La Catedral del Mar
Martian Child
Monkey Twins
Mr. Sunshine
Nacho Libre
Pearl Harbor
Scarface
Sisters
Spider-Man 3
Stephanie
Summer Catch
Sydney White
The Ant Bully
The Breakfast Club
The Cider House Rules
The Hitchhiker's Guide to the Galaxy
The Keeping Hours
The River Wild
The Texas Chainsaw Massacre: The Beginning
Two Weeks Notice
Unforgiven
Sept. 2
Disney's Lilo & Stitch
Disney's The Emperor's New Groove
Maynard
Quantico: Season 3
A Taiwanese Tale of Two Cities Sept. 4
Sept. 4
Black Panther
Sept. 5
Van Helsing: Season 2
Wentworth: Season 6
Sept. 6
Once Upon a Time: Season 7
Sept. 7
Atypical: Season 2
City of Joy
Click
First and Last
Next Gen
Stretch Armstrong & the Flex Fighters: Season 2
The Most Assassinated Woman in the World
Sept. 10
Call the Midwife: Series 7
Sept. 11
Daniel Sloss: Live Shows
The Resistance Banker
Sept. 12
Blacklist: Season 5
Life
On My Skin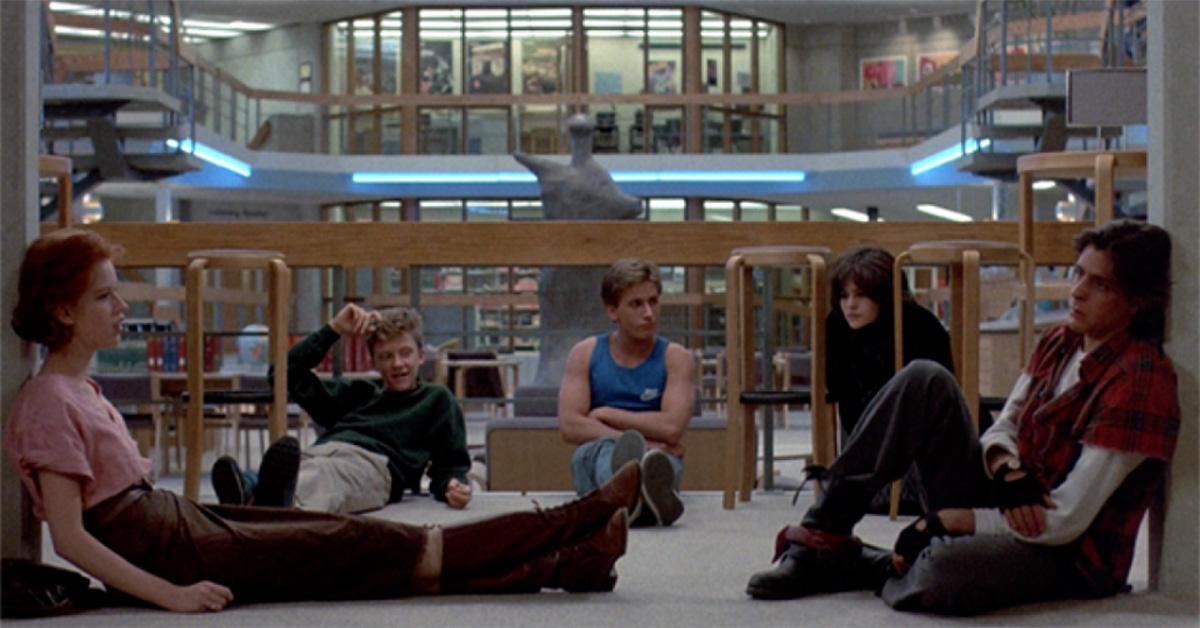 Sept. 14
American Vandal: Season 2
Bleach
Boca Juniors Confidential
Car Masters: Rust to Riches
LAST HOPE
Norm Macdonald has a Show
Super Monsters Monster Party: Songs
The Angel
The Dragon Prince
The Land of Steady Habits
The World's Most Extraordinary Homes: Season 2 Part A
Sept. 15
Inside The Freemasons: Season 1
Sept. 16
Role Models
Scott Pilgrim vs. the World
Sept. 17
The Witch
Sept. 18
D.L. Hughley: Contrarian
Sept. 21
Battle fish
DRAGON PILOT: Hisone & Mason
Hilda
Nappily Ever After
Quincy
Sept. 23
The Walking Dead: Season 8
Sept. 25
Disney's A Wrinkle in Time
Disney's Pirates of the Caribbean: The Curse of the Black Pearl
Sept. 26
Norsemen: Season 2
The Hurricane Heist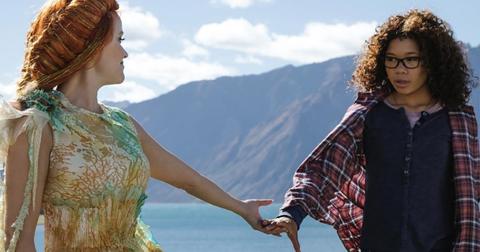 Sept. 28
Chef's Table: Volume 5
El Marginal: Season 2
Forest of Piano
Hold the Dark
Jack Whitehall: Travels with My Father: Season 2
Lessons From A School Shooting: Notes from Dunblane
Made in Mexico
Reboot: The Guardian Code: Season 2
Skylanders Academy: Season 3
The 3rd Eye
Two Catalonias
Sept. 30
Big Miracle
LAST CALL
Leaving 9/1/18
13 Going on 30
A Royal Night Out
Batman Begins
Casino
Dead Poets Society
Disney's Pirates of the Caribbean: Dead Man's Chest
Exporting Raymond
Forgetting Sarah Marshall
Ghostbusters
Hachi: A Dog's Tale
Hotel for Dogs
I Now Pronounce You Chuck and Larry
It Might Get Loud
Joyful Noise
Just Friends
Lockup: County Jails: Collection 1
Man on Wire
Stuart Little 3: Call of the Wild
The Assets
The Bucket List
The Dark Knight
The Descent
The Descent: Part 2
August 2018
Like Father (Aug. 3)

This Netflix original comedy will follow a workaholic woman played by Kristen Bell as she is joined on her would-be honeymoon cruise by her estranged father (Kelsey Grammar) after she is left at the altar. With Seth Rogen as a possible love interest, viewers can expect a lot of laughs.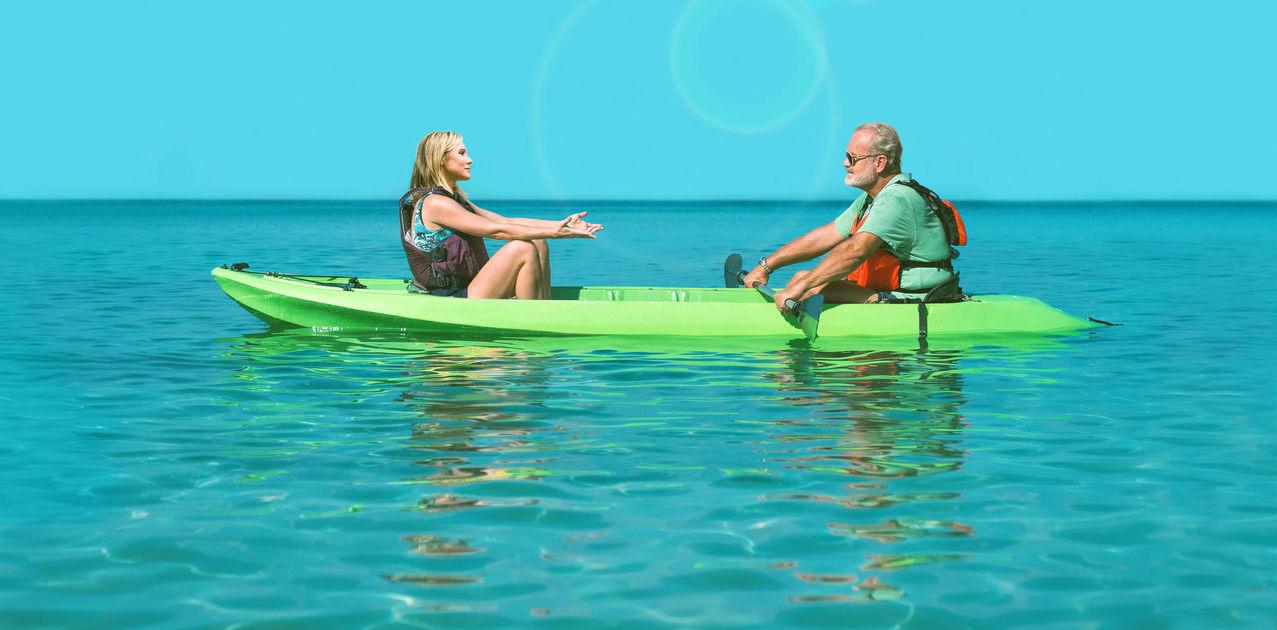 Insatiable (Aug. 10)
Starring Debby Ryan, Dallas Roberts, and Kimmy Shields, this comedy series stars Dallas as a lawyer turned beauty pageant coach who takes on a bullied teenager as his client. We have a feeling the results are going to backfire.
The Package (Aug. 10)
This comedy already made headlines for its premise, which involves friends on a spring break camping trip and an unfortunate accident that results in one teen losing his "package." What else could go wrong?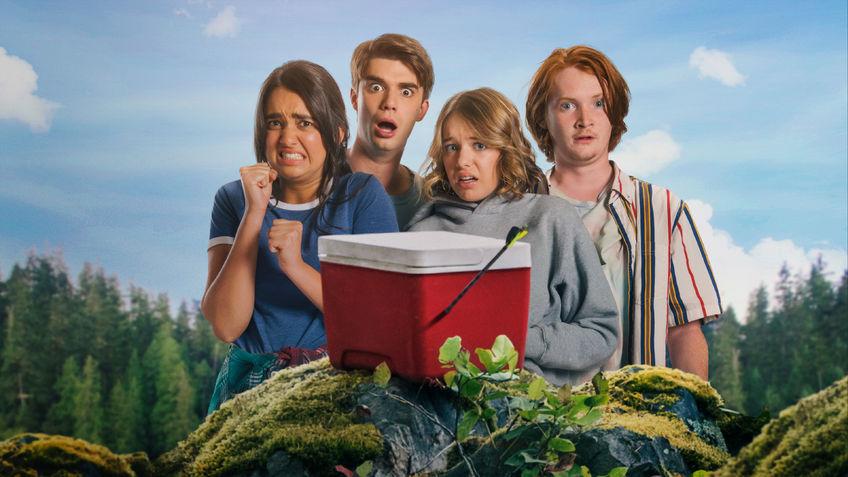 La Casa de las Flores (Aug. 10)
The Spanish TV series, which translates to House of Flowers and originated in Mexico, will tell the story of a dysfunctional family who owns a popular flower shop.
To All the Boys I've Loved Before (Aug. 17)
The first in a trilogy based on the novel by Jenny Han, the movie follows Lara Jean Song Covey as a teen whose secret love notes are made public.
Flavors of Youth (Aug. 25)
This anime film will show Chinese life through a series of memories in three different cities.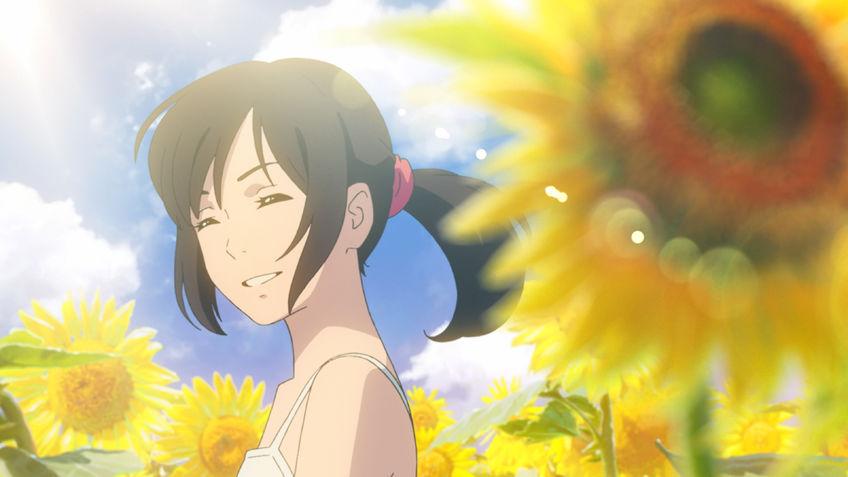 Ozark Season 2 (Aug. 31)
The popular crime show, starring Jason Bateman and Laura Linney, returns with Marty Byrde attempting to protect his family from the Mexican cartel.
Aug. 1
Batman Begins
Chernobyl Diaries
Clerks
Constantine
Dreamcatcher
Edge of Fear
Eraser
Gran Torino
House of Deadly Secrets
Los tiempos de Pablo Escobar: Season 1
Million Dollar Baby
No Reservations
Once in a Lifetime Sessions with Moby
Once in a Lifetime Sessions with Nile Rodgers
Once in a Lifetime Sessions with Noel Gallagher
Once in a Lifetime Sessions with TLC
P.S. I Love You
Secretariat
Silverado
Steel Magnolias
Stripes
Switched
The Aviator
The Golden Compass
The Informant!
The Lord of the Rings: The Fellowship of the Ring
The Princess Diaries 2: Royal Engagement
Aug. 2
Emelie
Aug. 3
Brij Mohan Amar Rahe
Cocaine Coast
Dinotrux Supercharged: Season 3
I Am A Killer
Marching Orders
Aug. 4
Mr. Sunshine
On Children
Aug. 5
Paid in Full
Aug. 9
Perdida
The Originals: Season 5
Aug. 10
72 Dangerous Animals: Asia
Afflicted
All About the Washingtons
Demetri Martin: The Overthinker
Million Pound Menu
The Guernsey Literary and Potato Peel Pie Society
The Ponysitters Club
Voltron: Legendary Defender: Season 7
Zion
Aug. 11
No Country for Old Men
Aug. 13
Alexander: The Ultimate Cut
Splash and Bubbles: Season 2
The Nut Job
Aug. 15
Adventures in Public School
Hostile
The 100: Season 5


Aug. 16
Evan Almighty Wish I Was Here
Aug. 17
Disenchantment
Magic for Humans
Pinky Malinky
Spirit Riding Free: Season 6
Stay Here
The Motive
Ultraviolet
Aug. 19
The Investigator: A British Crime Story: Season 2
Aug. 21
Year One
Aug. 23
Deadwind
Follow This
Great News: Season 1
Aug. 24
Ask the StoryBots: Season 2
Bert Kreischer: Secret Time
Ghoul
The After Party
The Innocents
Trolls: The Beat Goes On!: Season 3
Young & Hungry: Season 5
Aug. 28
The Good Place: Season 2
Aug. 29
Inequality for All
Aug. 31
Inside the Criminal Mind
The Laws of Thermodynamics
Paradise PD
The Comedy Lineup: Part
Ultimate Beastmaster: Survival of the Fittest
Undercover Law
July 2018
Dark Tourist (July 20)
Follow New Zealand journalist David Farrier as he visits the most dark and morbid tourist destinations in the world — haunted forest and nuclear lake included.
Iliza Shlesinger: Elder Millennial (July 24)
This marks the fourth Netflix comedy special for Iliza — who is known for her brutally honest feminist take on everything from dating to politics.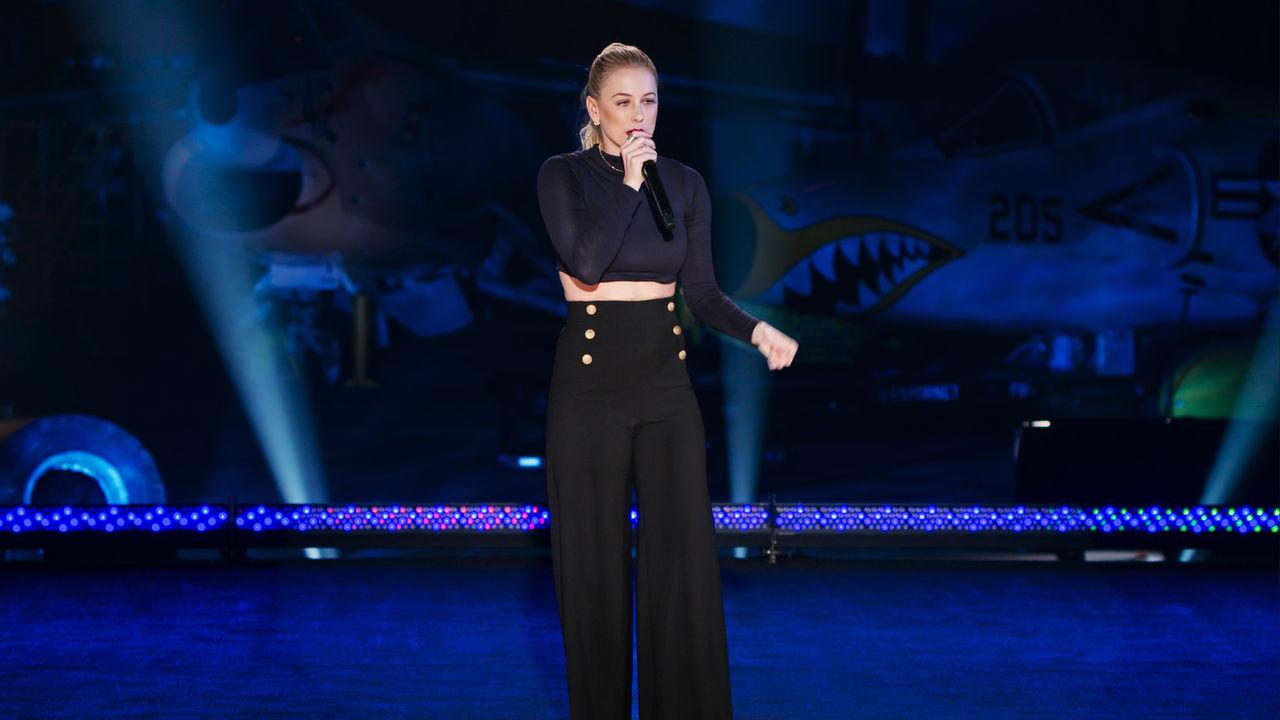 Orange Is the New Black (July 27)
The inmates of Litchfield are back for Season 6 — and fans can expect to see what happened to their favorite prisoners after that riot. However, one inmate is noticeably missing from the trailer and has everyone asking, "Where's Alex?"
Extinction (July 27)
After experiencing recurring dreams of an alien invasion and losing his family, Peter (played by Michael Peña) faces his worst nightmare when an extraterrestrial force begins exterminating Earth's inhabitants.
How It Ends (July 27)
Starring Forest Whitaker, Kat Graham and Theo James, this post-apocalyptic film follows a young lawyer who heads out with his father-in-law in search of his pregnant fiancée.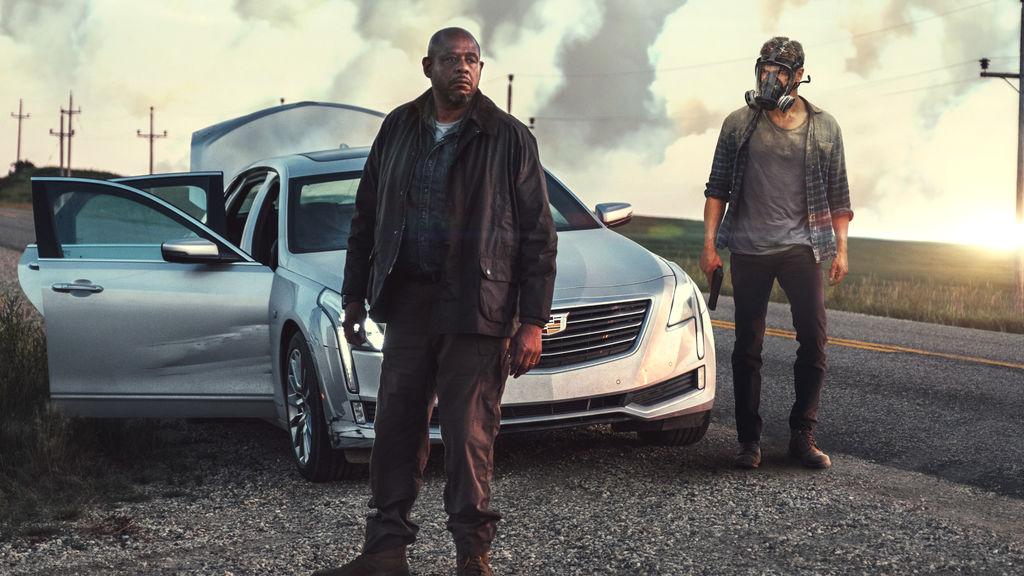 July 15
Bonusfamiljen Season 2
Going for Gold
The Joel McHale Show With Joel McHale Part 2
July 20
Amazing Interiors
Deep Undercover: Collection 3
Duck Duck Goose
Fix It and Finish It: Collection 3
Home: Adventures with Tip & Oh: Season 4
Jimmy: The True Story of a True Idiot
Last Chance U: EMCC & Life After
Last Chance U: INDY: Part 1
Luna Petunia: Return to Amazia: Season 2
July 22
An Education
Disney's Bolt
July 24
The Warning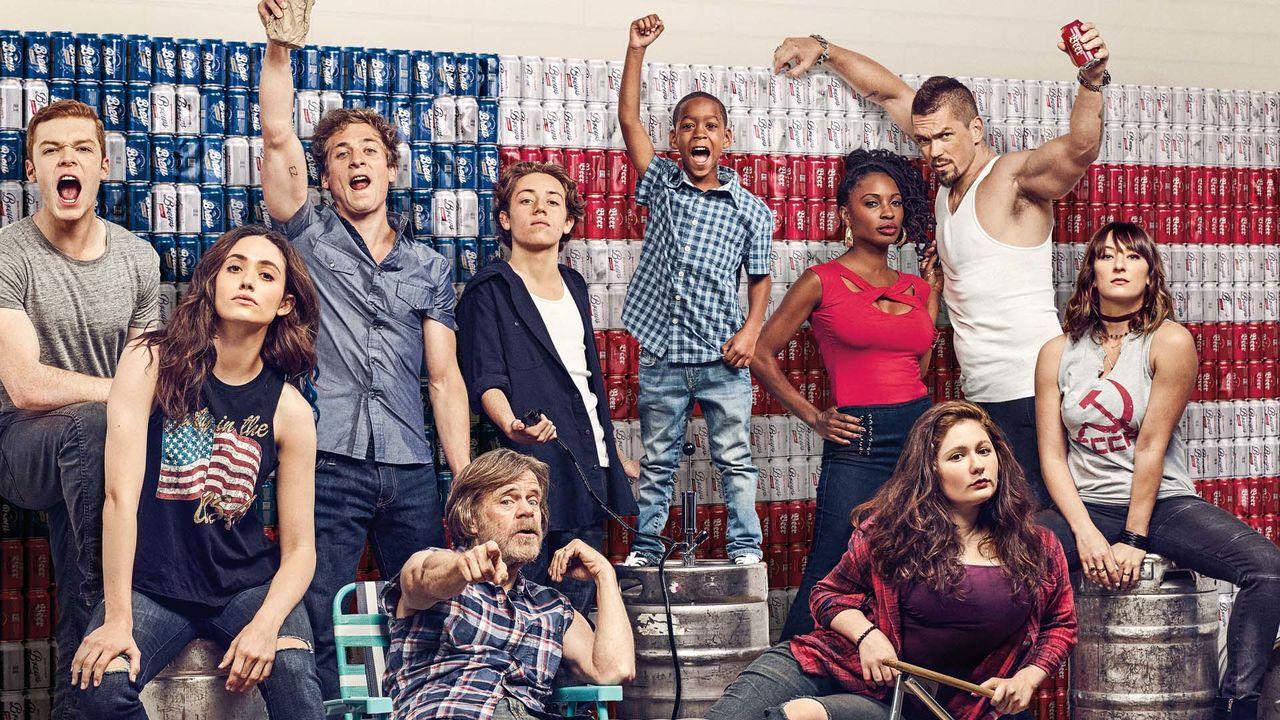 July 27
Cupcake & Dino - General Services
Roman Empire: Reign of Blood: Master of Rome
The Bleeding Edge
The Worst Witch: Season 2
Welcome to the Family
July 28
Shameless: Season 8
The Company Men
July 29
Her
Sofia the First: Season 4
July 30
A Very Secret Service: Season 2
July 31
Terrace House: Opening New Doors: Part 3